Over the past few years, the RADIUS Health Promotion Lab has embarked on a journey to centre equity in how we show up and collectively participate in health work.
In addition to launching our health equity leadership program, Reimagine Health, we've worked alongside and supported the work of community interventions and health equity innovators looking to play a role in transforming health systems in Canada.
Throughout this time, our understanding of the term "equity," specifically within the health landscape in Metro Vancouver, has shifted and evolved as a result of our personal experiences, the time we spend in and with diverse communities, and our exploration of how to centre equity in our work and programming. One of the grounding ways we come to understand and work towards health equity is by working with changemakers, community organisers, and social innovators from communities disproportionately impacted by health inequities who are looking to make an impact within their communities. 
We chatted with some of our Reimagine Health alums to see how they understand health equity and how it shows up in their work and within the social innovation landscape.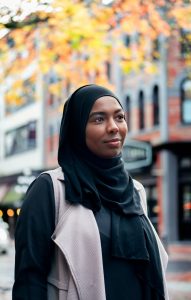 "It means infusing practices such as Indigenous and Eastern approaches in how we unravel and understand the complexities of our world. There is a lot of deep-rooted knowledge in Western medicine, but that knowledge also exists beyond it. Health equity is an opportunity to balance what works because everyone's needs are so diverse, but the system is so rigid, e.g. through funding deadlines, diagnoses, resources, etc. It means a willingness to stretch."
-Halah Zumrawi
»Project Highlight
Muslim Mental Health Professioal Database

|



Halah Zumrawi, Lina Abouzaid, and Osob Mahdi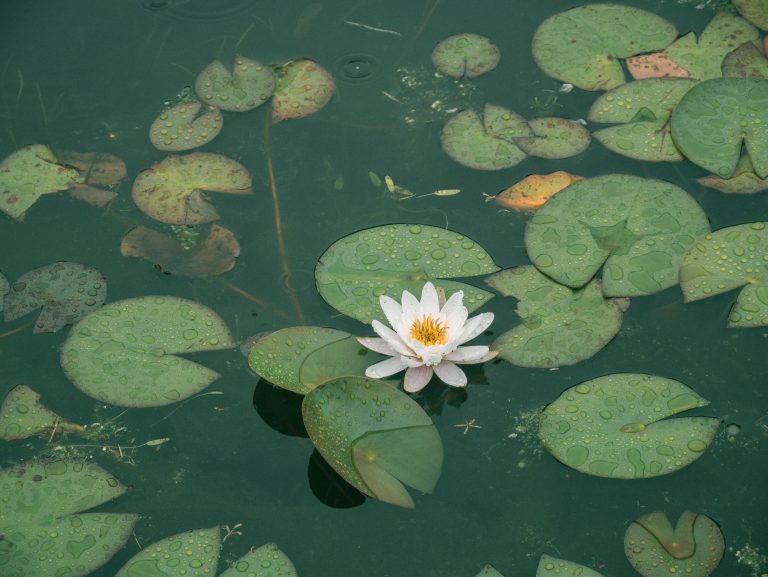 Through their own experiences of navigating the health care system as Muslim women, Halah, Lina, and Osob formed a collective during their time in Reimagine Health to begin an equity-centred project with one initial goal in mind: identifying barriers to mental health care within the diverse Muslim communities in Metro Vancouver. They used the Equity Centred Design framework to ground their ideas in community and incorporate diverse perspectives throughout their journey, recognising that the necessary expertise lies within the community they hope to serve.
The journey for this team began with a deep exploration of how the Metro Vancouver Muslim community understands mental health and what barriers exist to accessing mental health care and support. They developed and distributed surveys to their community and received 200 responses, showcasing the need and desire to hold space for topics like these. Through the survey, three key barriers emerged: financial barriers, lack of culturally and religiously competent care, and a lack of comfort on an individual level to share mental health struggles within the current framework of care. This process led to forming the Muslim Mental Health Professional Database, which currently in its early prototyping stage.

"The innovation in my initiative and how I position my work in this space is in definitions. It's in how I'm looking at well-being and health overall. Across humanity, there's always been a way to look at well-being, which at times may be a collective understanding, but it changes over time and we're seeing a shift that now is more explorative and critical. For a long time, it's been centred on physical health and staying active…but is that the only way we can experience living and experience well-being? For me, it comes down to humanity and how we show up for each other and ourselves. When I see people investing in their emotional, spiritual, mental, and physical health and other realms of life, and when I hear people saying that they are thriving and not just surviving—this is what I'm hoping to contribute to in society through my initiative and my understanding of well-being. 
-Dania Al-Alusi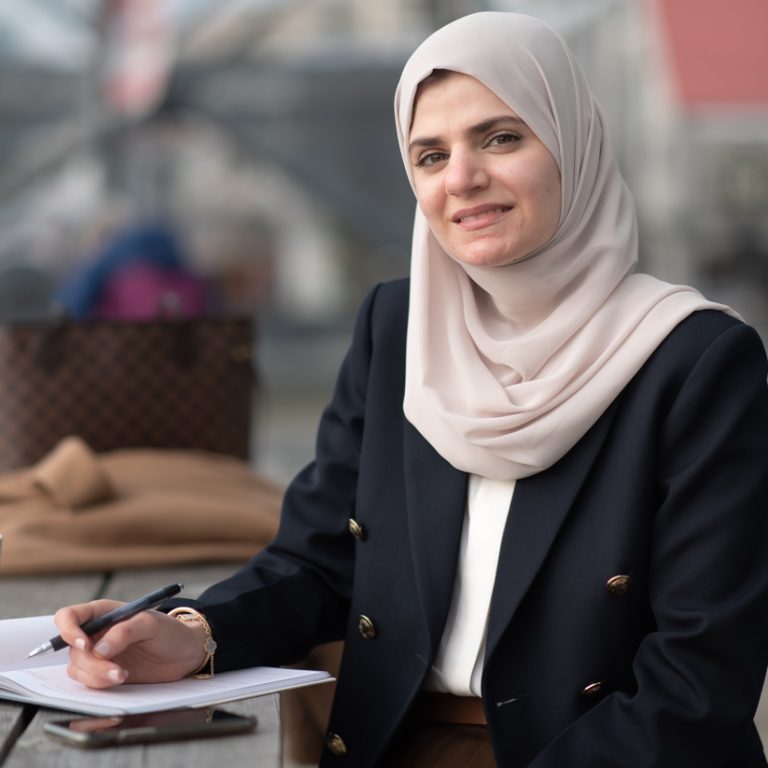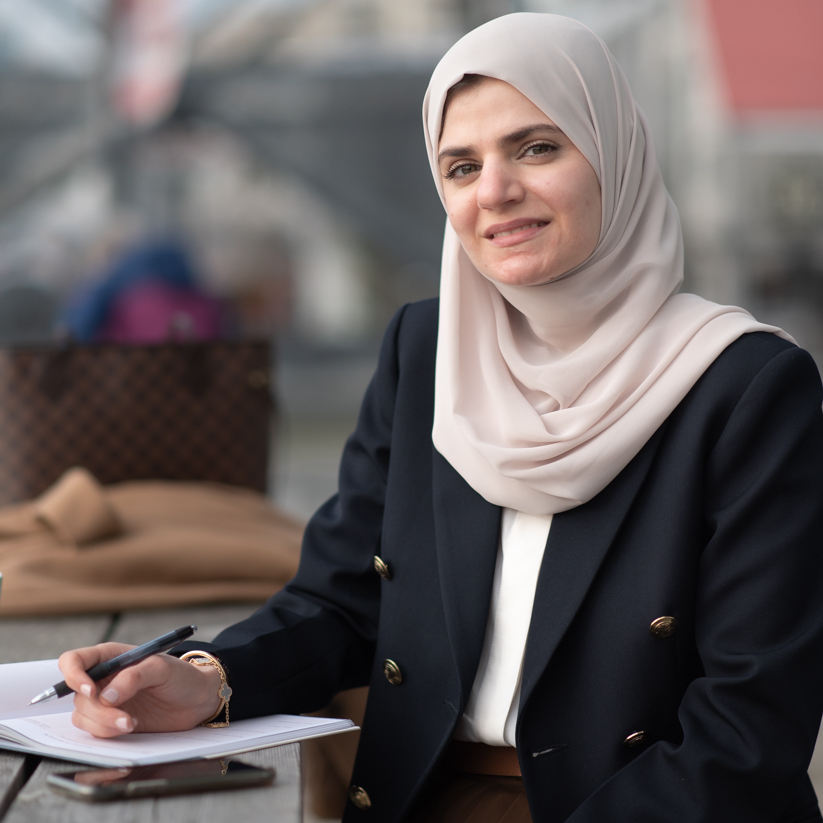 »Project Highlight

Touches of Humanity |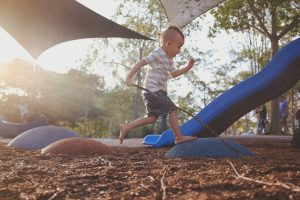 Touches of Humanity is a social enterprise that promotes well-being through psychoeducational and community-based initiatives supporting children's emotional development. Dania wants to work with organisations to co-create resources drawing upon different forms of wisdom to understand how various systems impact well-being, both in ways that help us thrive but also in ways that hinder growth.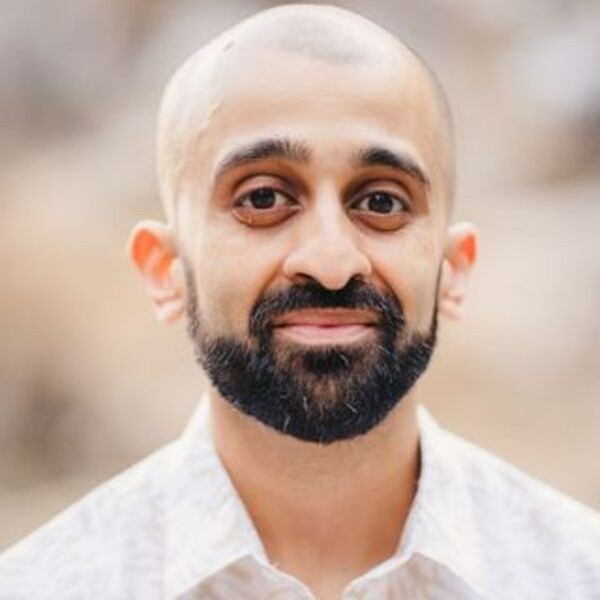 "Health equity is the process by which folks can successfully access the tools and resources necessary to influence their individual and community health in a helpful and positive way. The clearest way in which health equity shows up in my work is when health care advocacy has been successful. An example of health care advocacy is the de-stigmatisation of the mental health conversation, where conversations about mental health are starting to become 'dinner table' accessible versus five years ago where talking about mental health was filled with barriers. Organisations and community members who regularly advocated for increased mental health services, in formal and informal conversation, used their voices to shift the cultural zeitgeist, allowing increased de-stigmatisation and reducing the barriers to building better service provision."
-Husain Vahanvaty
»Project Highlight

Marula Counselling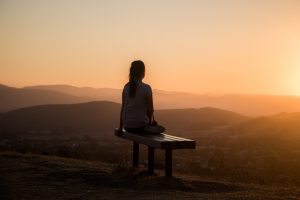 Through exploratory initiatives and direct counselling care, Marula Counselling seeks to bridge the gaps in mental health care. Marula's primary goals are to support community health, build tools and resources for advocacy and equity, and provide practical support for those who need to navigate community mental health resources. 
An alum of RADIUS' Reimagine Health program, Husain brought his passion and expertise in mental health equity and advocacy into the space while exploring the Equity-Centred Design framework. Currently, Husain is continuing his journey within the health equity innovation landscape by participating in the BUILD program at RADIUS, a new program from the Equity-Centred Accelerator that elevates and centres the ideas and priorities of Indigenous, Black, and racialized folks leading transformative social, economic, or environmental systems change initiatives with and for their communities.
This work would not be possible without the support from our incredible funder Definity Insurance Foundation.