It's with much excitement that we introduce the 2018 RADIUS Fellows cohort!
These 16 changemakers from diverse backgrounds will spend the next four months expanding their personal and professional capacities, growing their networks, supporting one another and building connections across the Greater Vancouver social innovation ecosystem. Program sessions will take place weekly at the RADIUS Hub under the leadership of RADIUS Education Programs Manager, Tamara Connell. Unlike in previous years, the 2018 cohort deliberately comprises changemakers working in the following areas:
Refugee and Newcomer Settlement and Integration
Health Promotion
Future of Work/Precarious Employment
Future of Education
The Fellowship is made possible by funding from the Beedie School of Business,  SFU Innovates, and the Vancouver Foundation. Learn more about the RADIUS Fellowship program 

here

.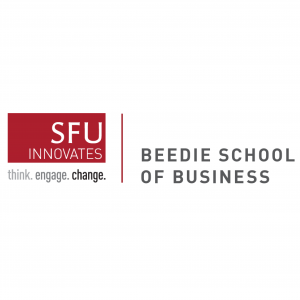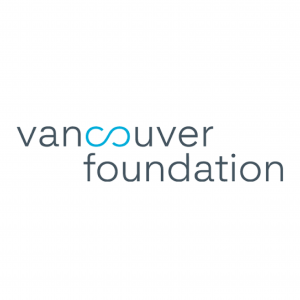 Meet the 2018 RADIUS Fellows!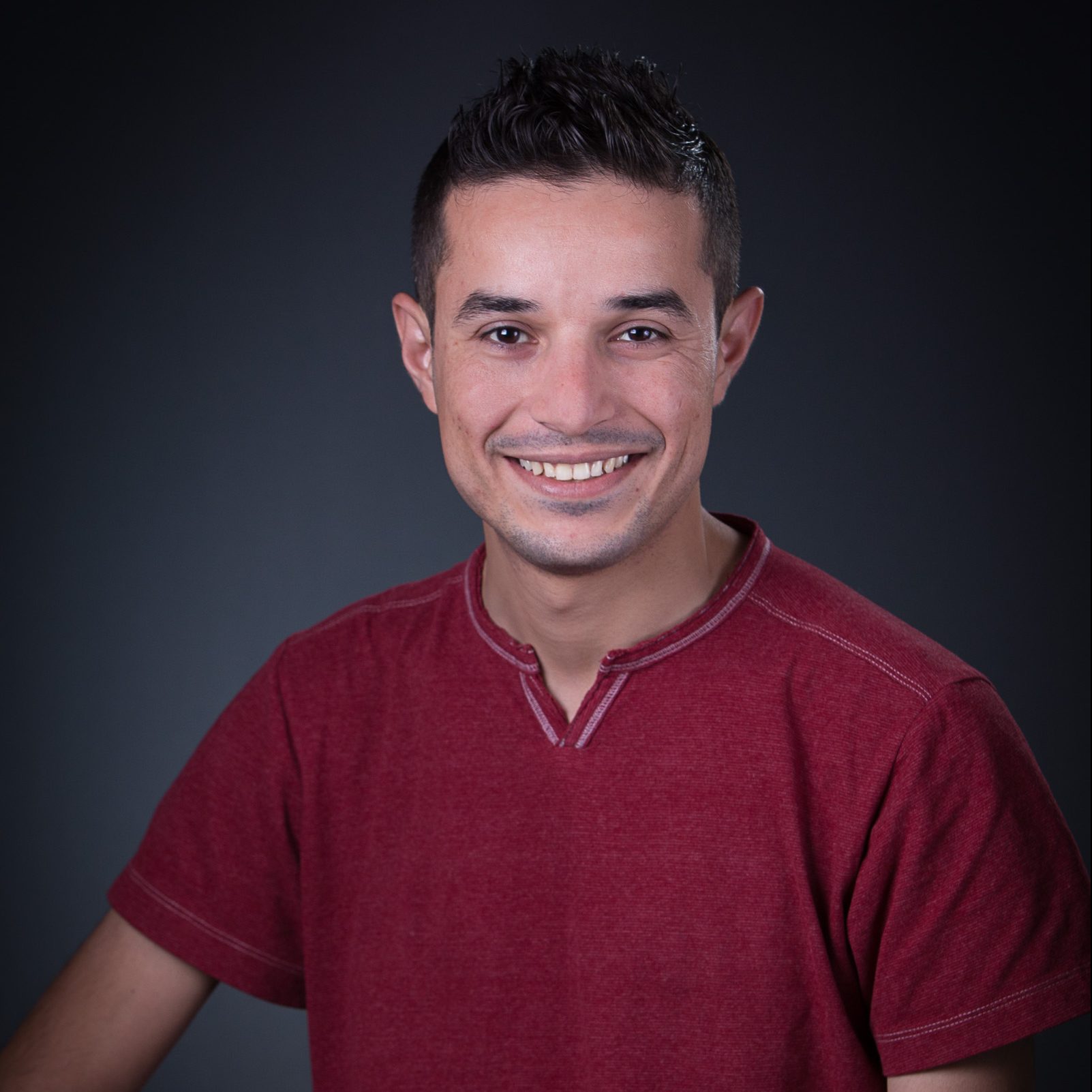 Mohammed Alsaleh is a Syrian-Canadian Human Rights Advocate, TEDx Speaker, and the B.C. Refugee Sponsorship Trainer.
He was a fourth-year medical student in Syria when he was forced to flee after surviving imprisonment and torture by the Assad regime for his involvement in the peaceful Syrian uprising.
Since arriving in Canada as a refugee in 2014, he has been building a new life in Vancouver resuming his activism as a public speaker and a volunteer raising awareness and helping other newcomers settle in B.C. From Syria to Canada, his journey and work was featured in the documentary "Welcome to Canada".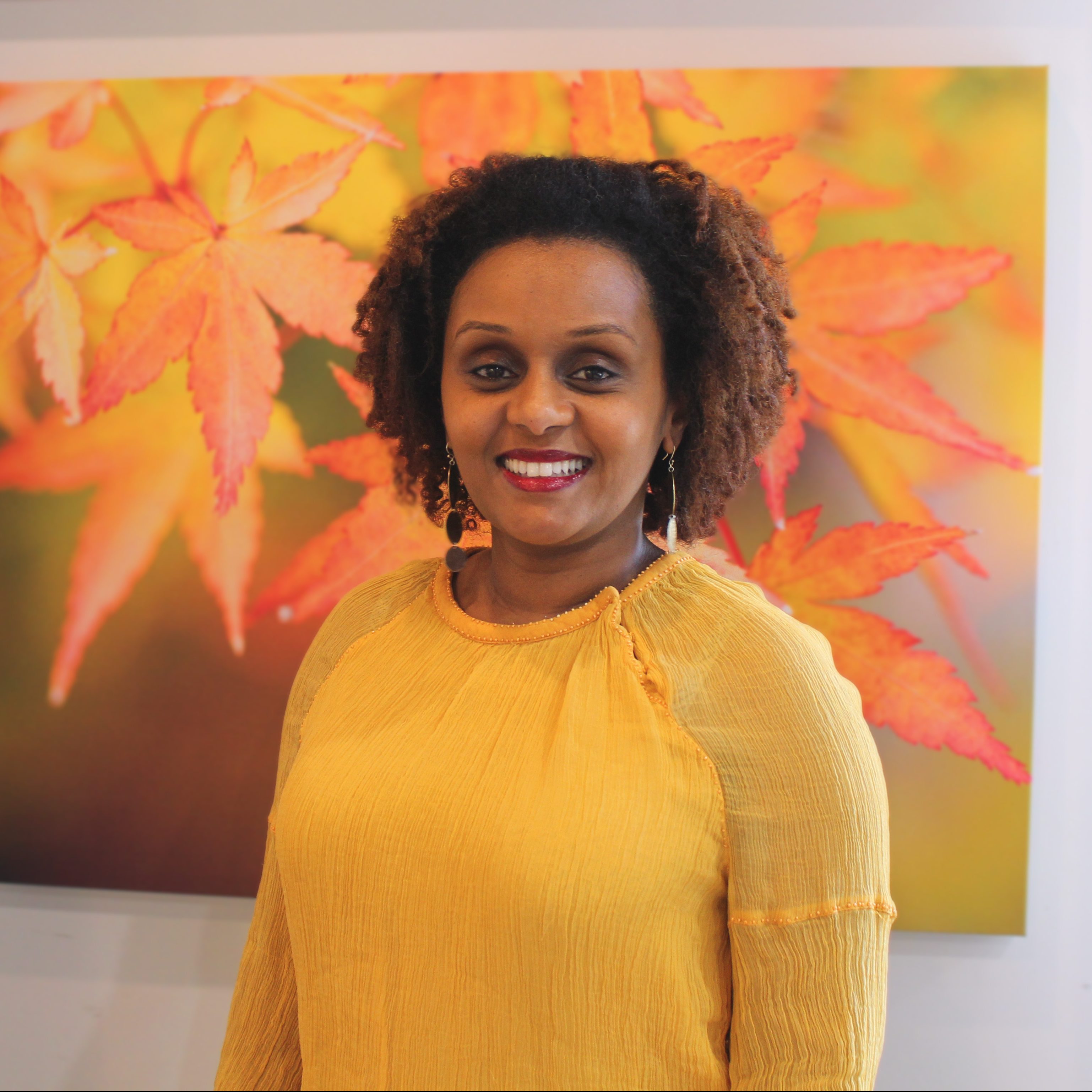 Meheret is a humanitarian, an advocate of inclusion and diversity and speaker of truth. Over the past 7 years, she has had the privilege of making meaningful impacts on the lives of new immigrants and refugees through her front line work in a nonprofit agency serving newcomers.  Her compassion, empathy, ability to form connections, love of engagement through dialogue and her curiosity of knowing people's lives, allows her to understand people from various backgrounds. With a strong passion for social justice, Meheret strives to empower individuals and communities to advocate for themselves while addressing the inherent inequity that exists in our societies.  She is also a Board Member of the Ethiopian House Project, and is actively engaging with community members and other stakeholders to realize a dream of establishing an Ethiopian Community Center. Meheret graduated from SFU with a B.A. in Criminology. She hopes this fellowship experience will advance her natural leadership abilities.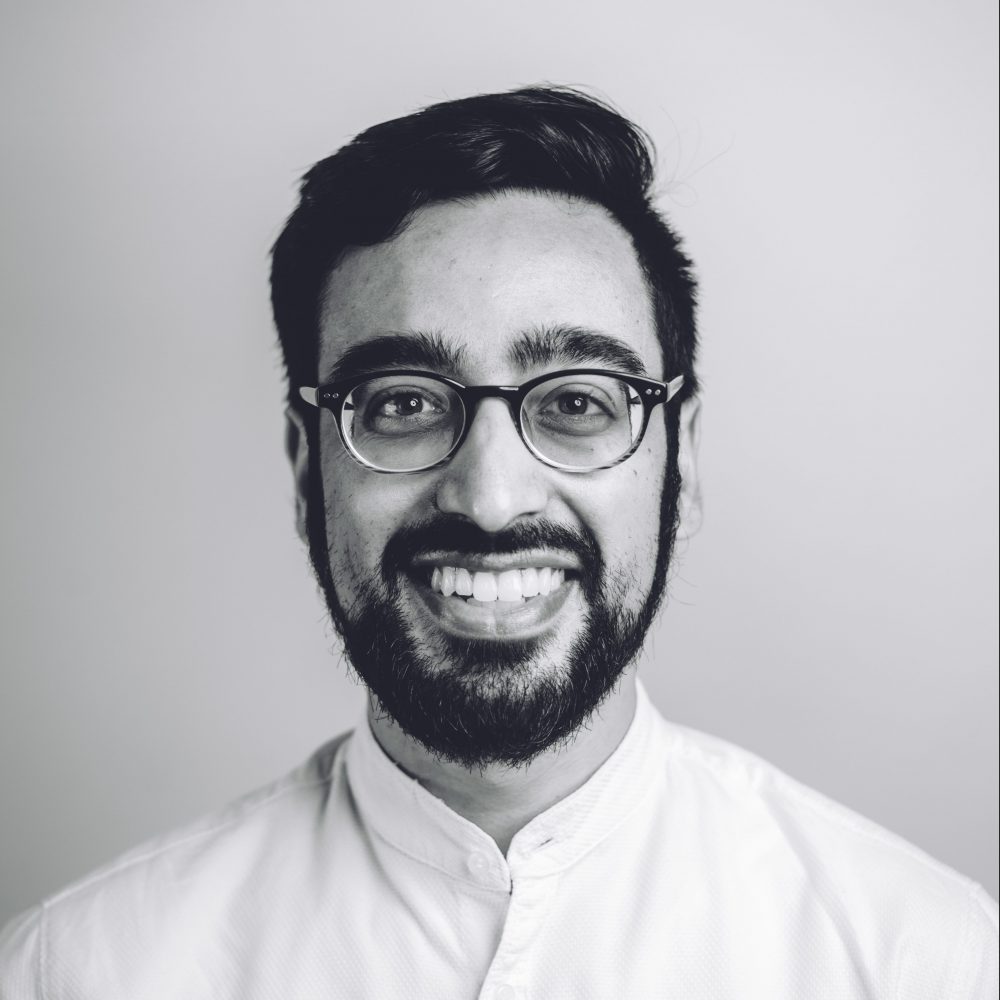 Aslam is a recent settler on Coast Salish territories with South African-Indian heritage. He has always tried to raise the bar set by his parents while being a good role-model for his brothers.
Through travel and studies, he explored political science, philosophy, city-planning, development, Islamic law and spirituality, user-centred design and decoloniality.
He has been shaped by experiences that include a Mosque tour of Johannesburg, teaching English in Toronto and Sharjah, performing stand-up comedy, co-producing a Palestinian-solidarity album, working for a large multi-national corporation, the ASRI Public Policy Fellowship and research positions within local and provincial government.
He is currently leading Community Engagement Initiatives at SFU's Centre for Comparative Muslim Studies and involved with the Muslim Urbanists network. He is enrolled in the SFU Certificate in Dialogue and Civic Engagement, and part of CityHive's Civic Engagement team, trying to understand how decolonising engagement can disrupt power and improve social cohesion.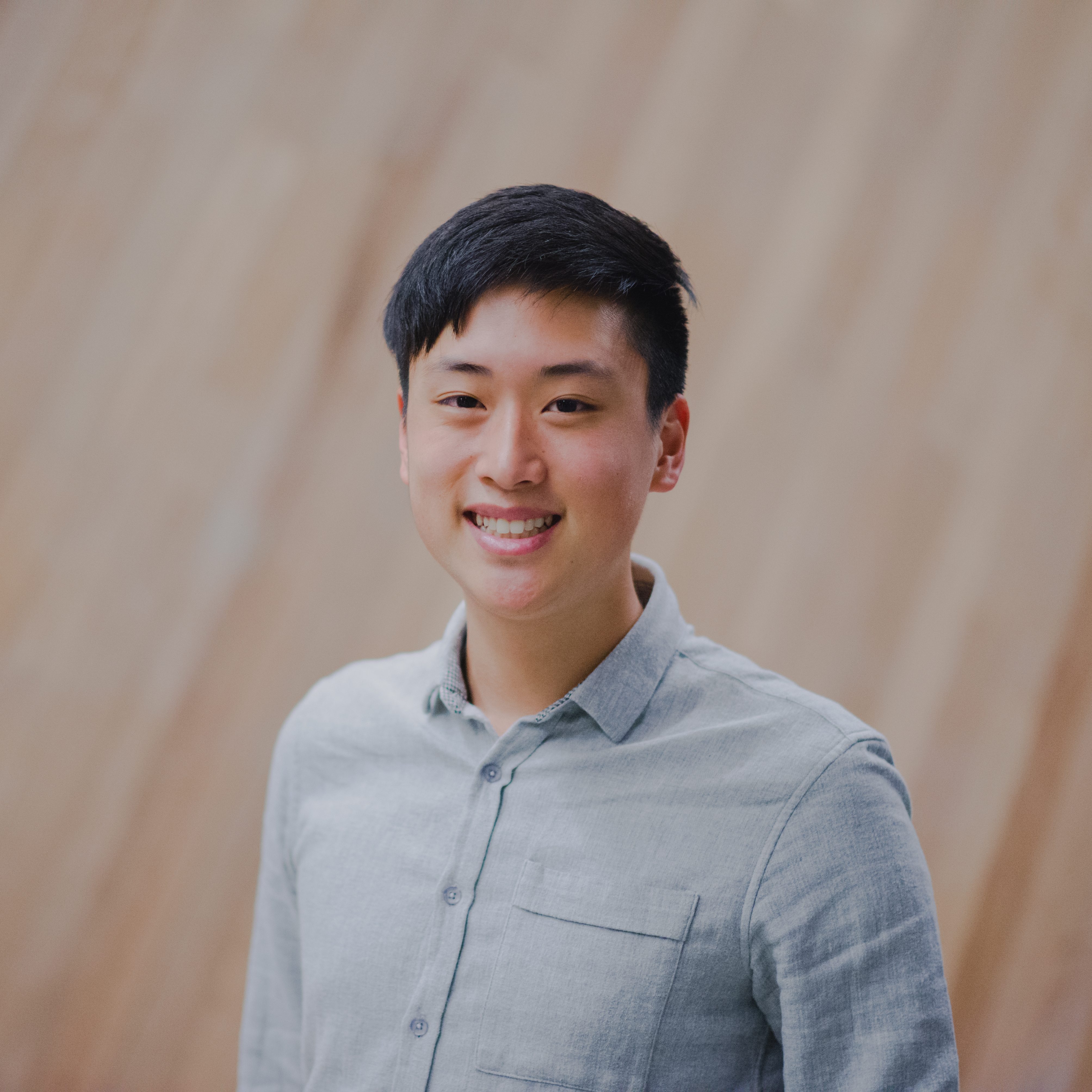 Alan is a keen intrapreneur with an eye for good questions and a lens for systems thinking. Raised in Vancouver and educated in Montreal, he embodies a gentle masculinity and an anti-oppressive approach in his interactions, politics, and work.
Alan's pool of working experience comes from his time with McGill University's sustainability community. Having completed a B.A.Sc. in Sustainability and Urban Systems, his personal diary of initiatives includes chapters on a leading a student-led placemaking group, living in an urban sustainability collective, as well as sitting on a committee to help seed-fund community-led sustainability initiatives on campus (all, he'd like to add, on rollerblades). In recognition of his efforts, Alan was awarded with the McGill University Emerald Key Catalyst Award in 2015 and was named onto the Corporate Knight's 2016 Top 30 Under 30 Sustainability Champions in Canada List as well.
Currently, Alan works as an excitable assistant social planner with the City of Vancouver on the Vancouver Immigration Partnership, as well as a Program Liaison with Growing Chefs!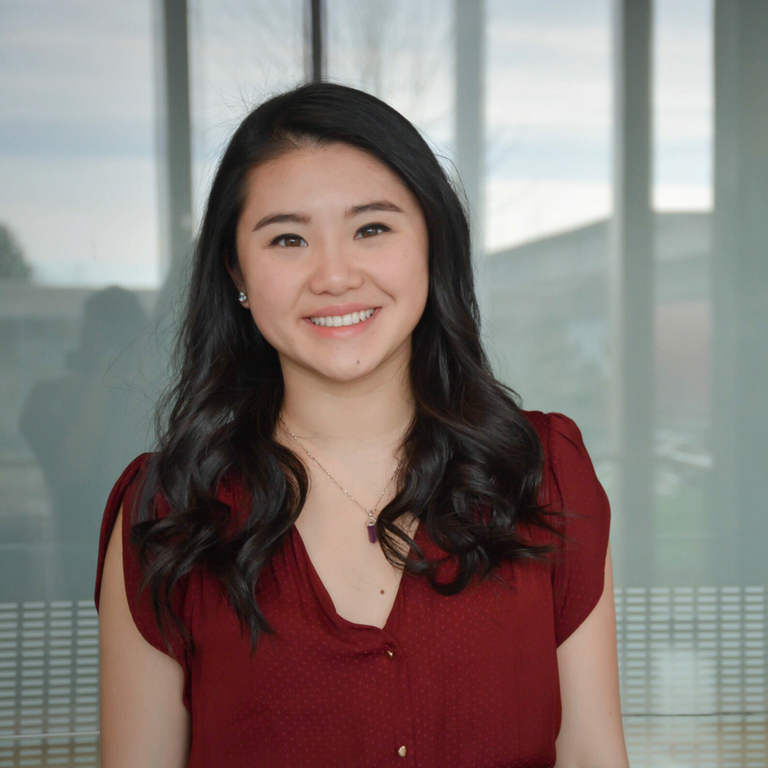 Larissa is an experiential learner and global go-getter, dedicated to community engagement and storytelling. Her passions lie in connecting with diverse individuals and identifying areas of strategic collaboration and support. She is the co-founder of Böues, a personal care company dedicated to creating natural products, aligning with her interests in social entrepreneurship and health promotion.
She has completed her Bachelor of Health Sciences in Population & Quantitative Health at SFU, with specialties in gerontology, social equity and health literacy. Larissa is now the Purchasing Manager at Virogin Biotech Ltd., a cancer research facility at UBC, and Research Assistant with the CLSA. Her other experiences include former President of the SFSS, SFU Senator and Communications Specialist for Bridge for Health. She also assists local small businesses and non-profits with developing effective digital marketing strategies.
Larissa enjoys travelling, photography, meeting new people, and appreciating Vancouver's craft beer scene.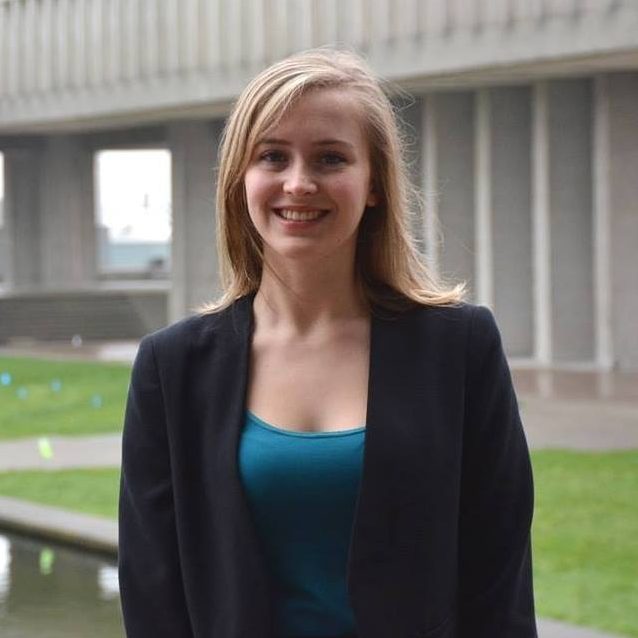 Christine is a recent graduate from Simon Fraser, and holds a BA in Environmental Geography, Minor in Environmental Education and Certificates in Spatial Information Science and Corporate Environmental Social Sustainability. Throughout her undergrad career, Christine was heavily involved within the SFU community in various student leadership positions. She believes these opportunities not only shaped her undergraduate education, but also taught her the importance of being involved within one's community.
Currently, Christine is the Events and Marketing Coordinator for SFU Public Square, where she enjoys finding ways of connecting the university to the community and facilitating conversations on issues of public concern. She is continuously inspired by those she works alongside, and is curious about how she can help make a greater impact. With a passion for community engagement and education, Christine is thrilled to be a part of the RADIUS Fellows cohort.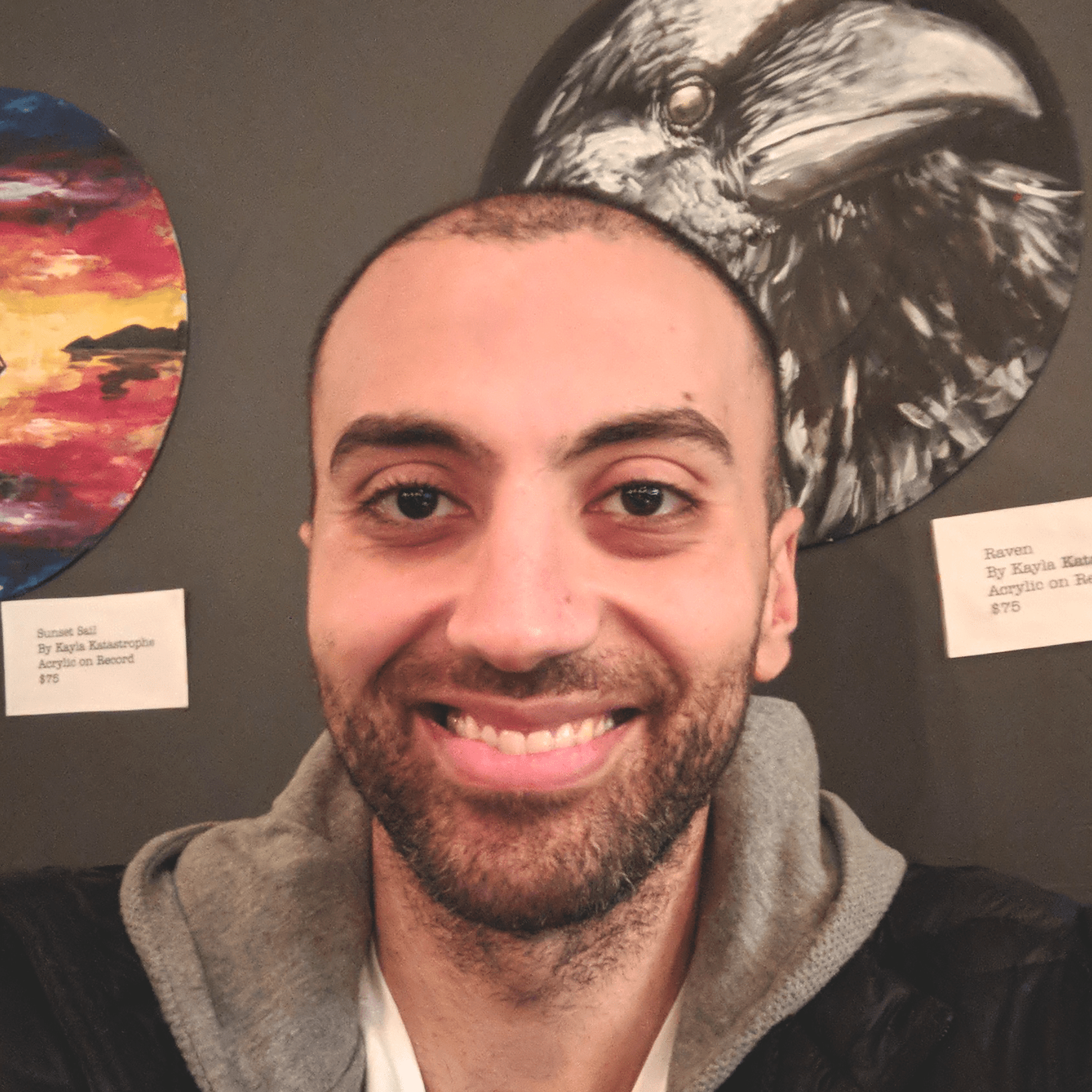 Of Palestinian descent, Dubai birth and Lebanese citizenship, Haitham (Tibo) grew up surrounded by the sweet and sultry people and flavours of the Middle East; having lived in four of its countries. His travel and corporate experiences made Haitham a curious thinker and an avid adventurer. Motivated by asking "why?" he developed an interest in creating experiences that could shift one's cultural perception. Upon moving to Vancouver, Haitham immersed himself in the west coast culinary culture graduating from the Northwest Culinary Academy, working in different capacities in the industry until embarking on opening his own concept, Aleph; an eatery that resembles a Middle Eastern garden, where people from typically opposing sides can find a point of commonality.
Showing the possibilities of peace through breaking barriers, it is through building community with this approach that Haitham aspires to contribute to social change. Why? To leave this world, slightly friendlier than it was when he walked into it.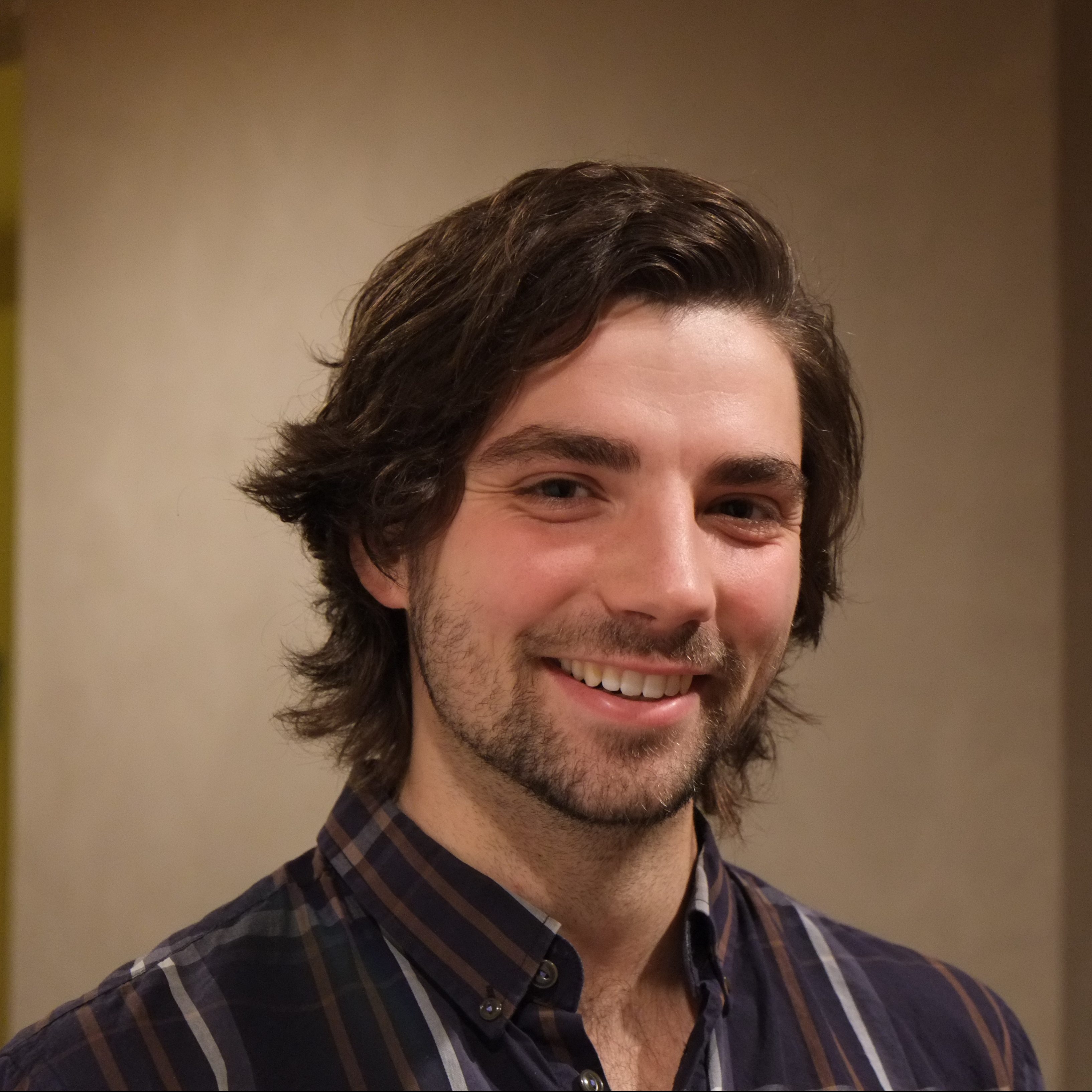 Michael Hewlett conducts applied research for SRDC, a non-profit consultancy that designs and tests social interventions to learn if those programs work, and how. Michael holds an MSc in Evidence-based Social Intervention and Policy Evaluation from Oxford University (2016), and a BASc from McMaster University's flagship Arts & Science Program (2014). He integrates maths, women's studies, engineering, economics, medical humanities, physics, law, and other disciplines to appraise the evidence behind programs and policies, design research to test them, and develop novel responses to social issues.
As a RADIUS Fellow, Michael adds a rigorous, thoughtful, and practical approach to compliment the radical doing of a social innovation lab. He learned the latter through co-founding the McMaster Social Innovation Lab in 2014, a 45-member start-up that trained students in human-centered design and systems thinking.
If you have a project that you think would be of interest, particularly around emotions, adolescents, or food systems, you can reach Michael at mda.hewlett@gmail.com.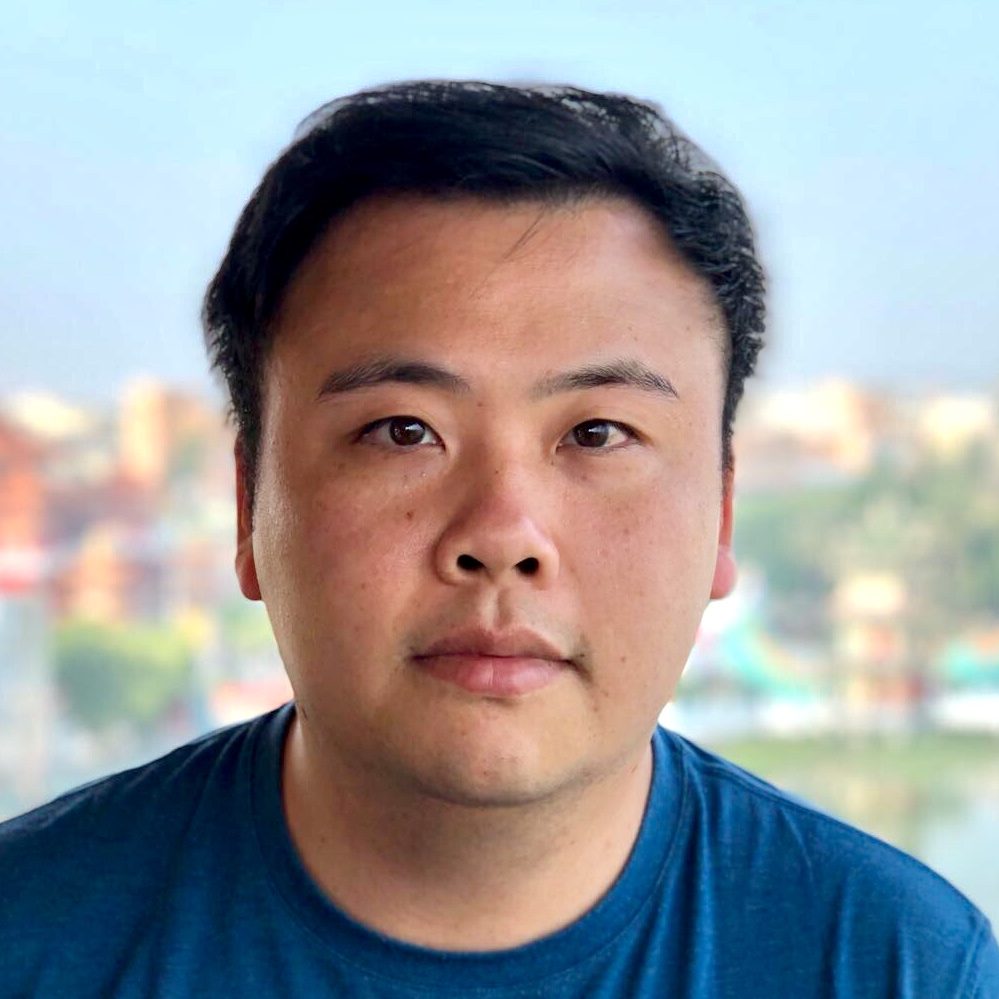 Robbie's interest in creating meaningful employment for persons living with disabilities has led him to hold different roles for the past seven years. He began working as an adapted sports coach with the Canucks Autism Network, moving on to supporting students with special needs in the Burnaby School District. In his most recent role, Robbie managed a provincially funded employment program with Open Door Group serving youth with disabilities in the greater Vancouver area.
Robbie holds a BBA from Simon Fraser University with concentrations in Marketing and Entrepreneurship. He is keen to combine his business background and his work experience to help build a more inclusive labour market for persons with disabilities.
She has completed her Bachelor of Health Sciences in Population & Quantitative Health at SFU, with specialties in gerontology, social equity and health literacy. Larissa is now the Purchasing Manager at Virogin Biotech Ltd., a cancer research facility at UBC, and Research Assistant with the CLSA. Her other experiences include former President of the SFSS, SFU Senator and Communications Specialist for Bridge for Health. She also assists local small businesses and non-profits with developing effective digital marketing strategies.
Larissa enjoys travelling, photography, meeting new people, and appreciating Vancouver's craft beer scene.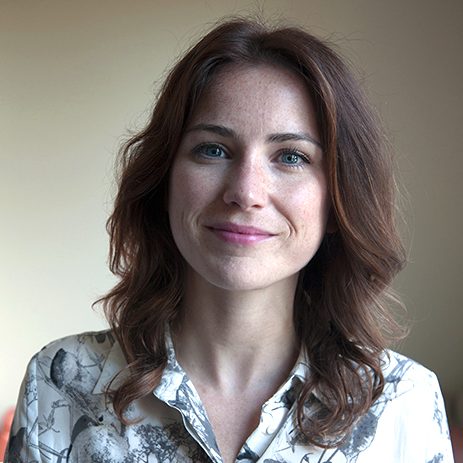 Julia Hulbert is a community engagement and communications specialist with a passion for urban planning, heritage, art and culture.
Julia has over a decade of experience working in the arts and culture sector in Vancouver and Victoria, BC. She completed her Bachelor of Arts, Honours, at the University of Victoria in Art History in 2010 and is currently a Master's student at Simon Fraser University in Urban Studies. Her personal interests concern connecting people to place which she does through curatorial projects and community engagement activities.
Julia volunteers as a Heritage Commissioner with the City of Vancouver and is a member of the Heritage Advisory Panel to the Vancouver School Board. Her views on heritage are holistic and inclusive—she is passionate about the built environment and its capacity to shape collective experiences. Paramount to her interpretation of place is the understanding that the land contains layers of histories and values that are often in conflict. Her Master's thesis explores these values and narratives by asking how the exclusion of intangible cultural heritage from municipal heritage plans creates barriers to the realization of the Truth and Reconciliation Commission Calls to Actions.
In addition to her studies and volunteer work, Julia works as a consultant in cultural and heritage planning and public art policy development. Recent projects include the City of Victoria's Cultural Plan, the City of Maple Ridge's Cultural Plan Update and Maple Ridge's Developer Public Art Policy.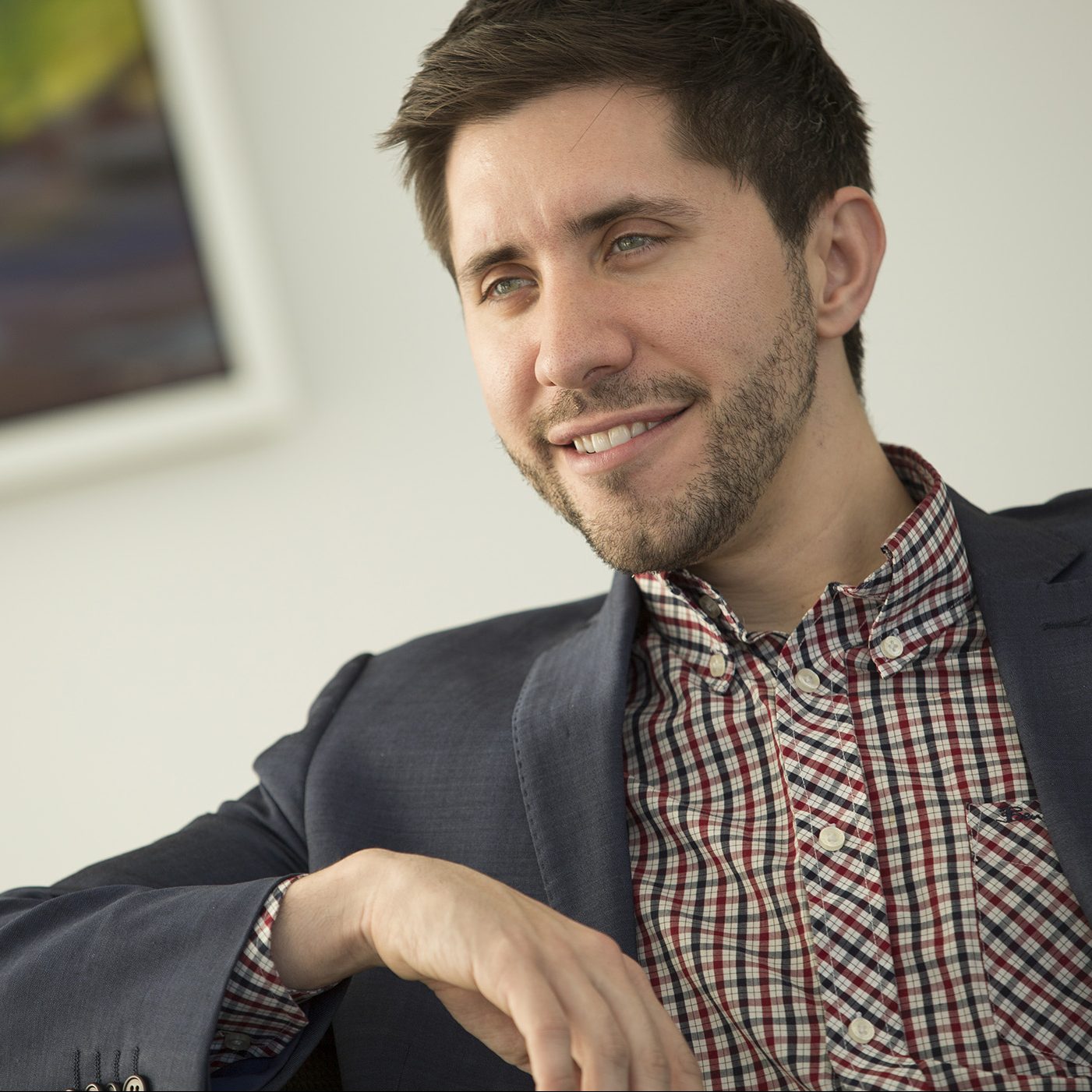 Jesse Kancir is a resident physician at the University of British Columbia, completing his training in Public Health and Preventive Medicine, with special interests in population health and healthy communities, Canadian healthcare policy, and medical education.
Jesse's training has focused on science, social science, and public policy, with education at the University of Waterloo, the University of Toronto, the London School of Economics, and the University of Cambridge, where he was a 2014-2015 Chevening Scholar.
He has previously worked as Policy Advisor to federal Minister of Health Dr. Jane Philpott, and was the 2013-2014 President of the Canadian Federation of Medical Students.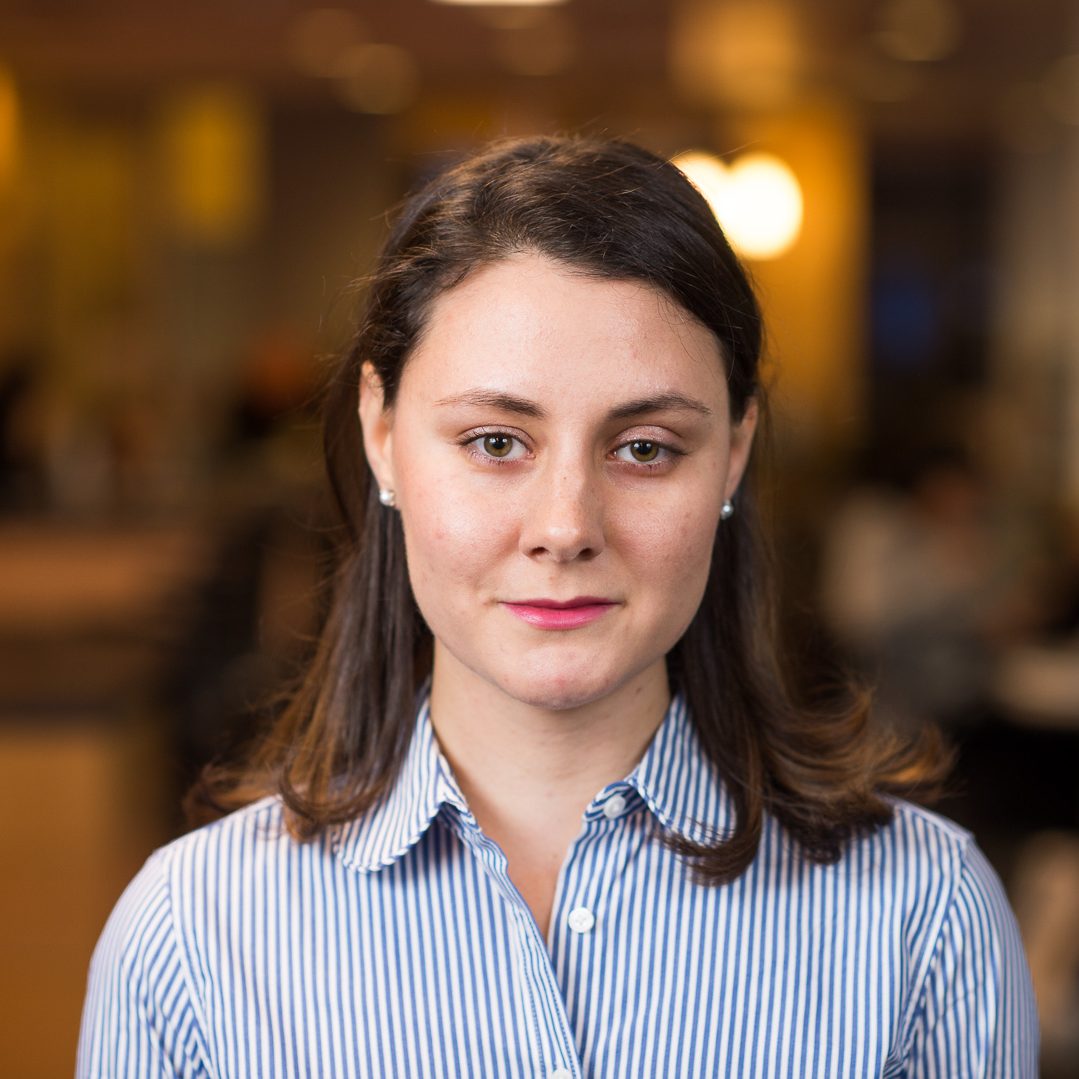 Bahar is an educator and researcher and is strongly passionate about improving the education system for newcomers. She is currently a graduate student at the UBC faculty of education, researching policies that directly affect newcomer youth in the education system in British Columbia. She is also an elementary school teacher with training in Montessori philosophy. Bahar is involved with various projects and groups at UBC. As an executive member of the World University Society of Canada UBC chapter, she has worked directly with the WUSC Student Refugee Program and WUSC Ottawa to raise awareness about refugee issues in Vancouver.
Bahar is an outdoor enthusiast and loves working with students outside. She has taught youth about food cycle and sustainability and has worked with the UBC farm education programs and local not for profit organizations such as Soaring Eagle Nature School and Environmental Youth Alliance. In her spare time she enjoys, growing food, beekeeping, photography and hiking.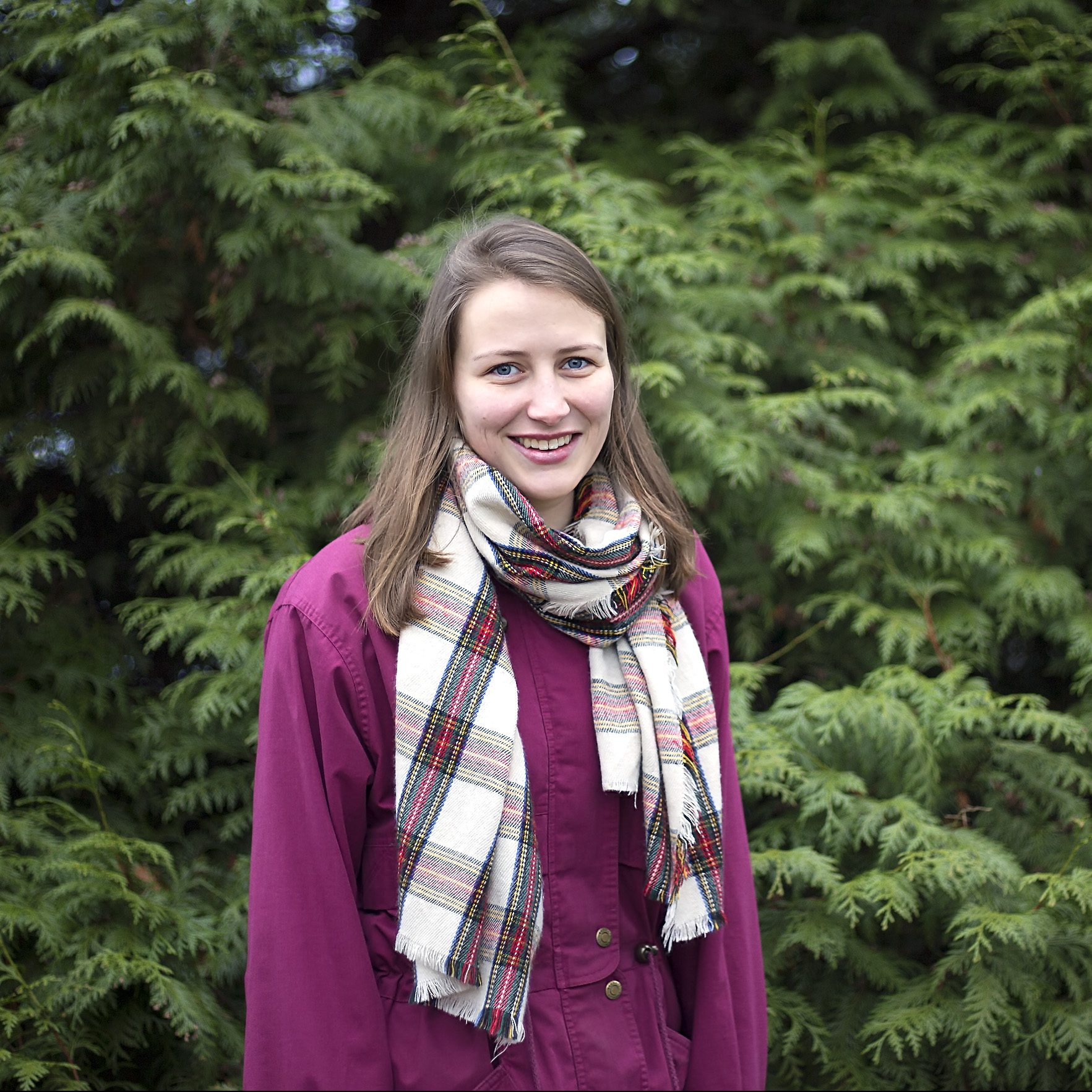 Caroline is a passionate environmental educator and a sustainability enthusiast. Caroline works at Ocean Wise engaging youth in ocean conservation. She co-directed the Dalhousie Student Union Sustainability Office in 2016-17 and, since 2015, has served as a Youth Advisory Group member for the Canadian Commission for UNESCO. Her background in conservation has taken her to the Arctic, Hawaii, Peru, Chile and Banff, as a workshop facilitator and international conference delegate. As a graduate from Dalhousie University in Sustainability and International Development, Caroline's thesis focused on effective climate change communication. For her work, Caroline has been named Green Student of the Year by Dalhousie University, an inaugural Young Women for Nature by Nature Canada, and a Top 25 Under 25 Environmentalists by Starfish Canada. She is now thrilled to co-direct Climate Guides in Vancouver, a mentorship program addressing climate change.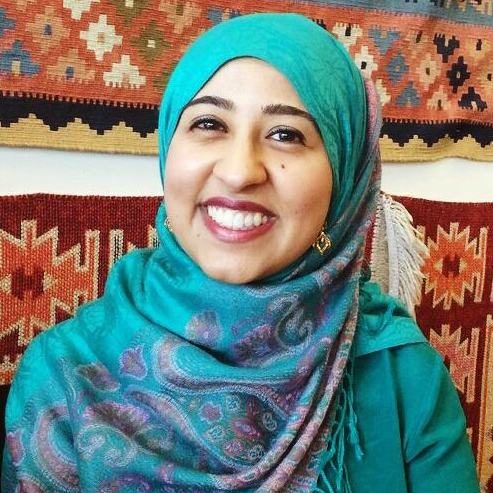 Shagufta is a social planner, a writer and a builder of community. She has a Political Science degree from UBC and a Masters in Planning, specializing in Social Policy and Planning from the University of Toronto. Her Masters project examined how planners can better deconstruct and address conflicts that surface with proposed mosque developments. After graduate school, she coordinated the UBC Community United Way Campaign, helped organize donor engagement projects at United Way Toronto, and lived in Johannesburg for 2 years, an experience that changed her understanding of what inclusion can feel and look like.
She currently helps undergraduate Arts students at UBC figure out who they are becoming and what they want to do in the world. Outside of work Shagufta blogs, podcasts and vlogs about careers, work, cities and representative books at www.seriouslyplanning.com, experiments with vegetarian recipes, and organizes bookclubs – her favourite way to make new friends.
Jillian finds bios hard to write (which is funny, because Jillian is paid to write things). Currently, she is a Communications Strategist and Consultant for Curitus, a B.C. firm specialising in project consulting and media support for charities. She has several years of experience working with community organisations in both Canada and the UK, including those in the arts, education, youth mentorship, and First Nations health care. In 2015, she made the somewhat questionable decision to move to Edinburgh after watching the classic Julia Roberts' film, "Eat Pray Love" (she wishes she was joking). There, she spent most of her time managing Light Up Learning, an education charity that mentors disengaged young people and puts them in charge of their own learning experiences. She has a Bachelor's degree in International Relations from the University of British Columbia. It can be found hanging somewhat crookedly on her living room wall.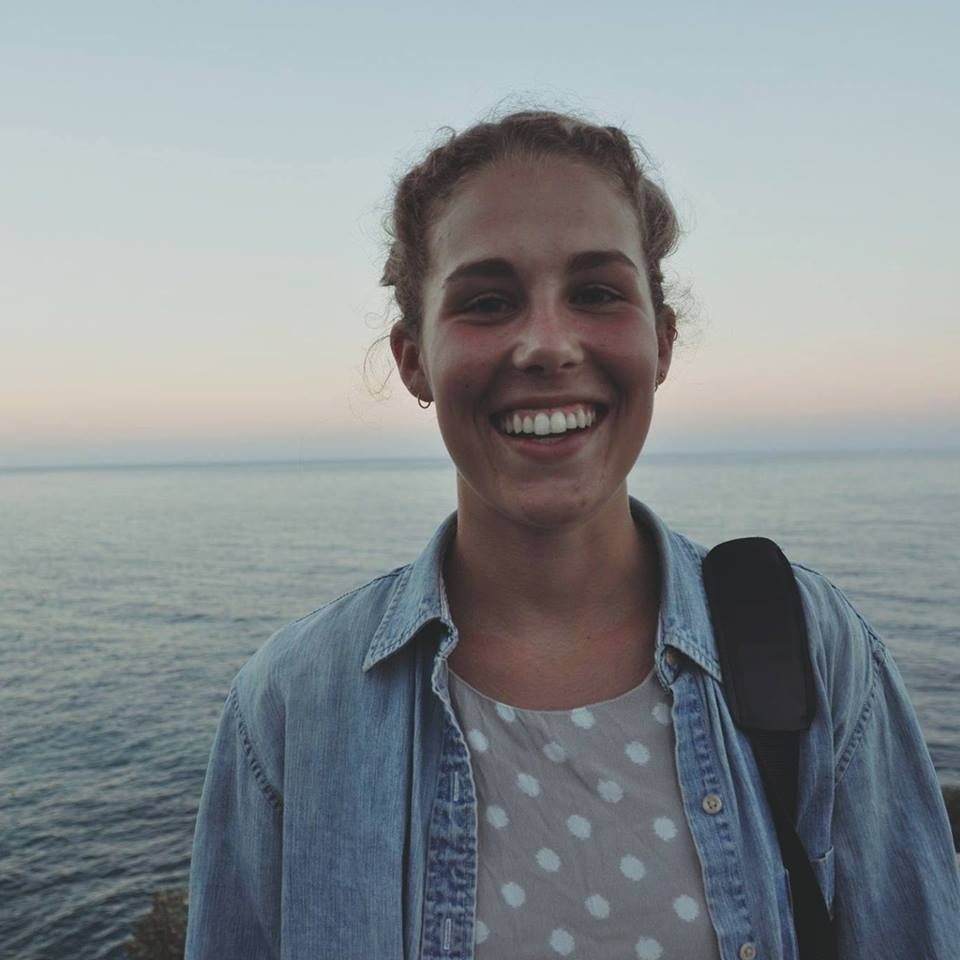 Michaela's first love is performing, and she made her public debut at age 3 singing the anthem at an NBA game. Although (regrettably) she does less performing now, Michaela's life continues to be about connecting with people—audience or not. She has eight years' experience coaching youth in competitive swimming and soccer, and her undergraduate thesis included the design and pilot of an educational after-school program. Michaela graduated from Quest University, an innovative liberal arts and science institution, where she was also involved with her school newspaper. She was chosen as one of ten undergraduate journalism fellows to work with Discourse Media on their Possible Canadas project during the last federal election. Michaela also worked with her student government, and spearheaded a voter engagement group for BC's most recent provincial election. In her new life as a non-student, Michaela works with Open Door Group as Executive Assistant to the COO.