It's with much excitement that we introduce the 2019 Health Promotion Lab Trampoline cohort! 
RADIUS' Health Promotion Lab Trampoline program is an eight-week business model validation program for early stage ventures (startups and nonprofits). Through Trampoline's capacity building sessions, we support entrepreneurs to test their business model for alignment in key areas, identify critical gaps, and build their confidence to advance their businesses.
This year we had the immense privilege of supporting nine businesses with ideas, prototypes, and existing businesses designed to address lifestyle-based chronic illnesses. Please join us in celebrating the 2019 Spring Trampoline cohort!
If you are interested to apply for the next Trampoline program it will be taking place in Winter 2020 – stay tuned for recruitment information.
Meet the 2019 Trampoline cohort!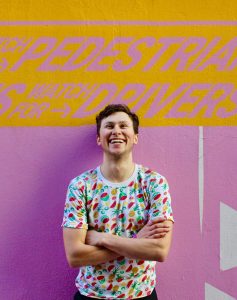 Featured in VICE media, VYVIFY is a social movement, a tribe of people-lovers, and a social connectedness agency. VYVIFY's mission is to spark vitality in humanity by creating electrifying social experiences centered on social connectedness. These experiences leverage the VYVIFY Blueprint, which has been developed over 200 dance parties and is based on the science of emotions and social-bonding.
As an agency, VYVIFY designs custom, drug-free entertainment experiences based the social-bonding powers of dance, music, and laughter. VYVIFY has put on hundreds of experiences, received six grants, and worked with over twenty partners.
Jacques has three obsessions: 1. Creating an optimized entertainment experience based on neuroscience and social-bonding research; 2. reducing the burden of drugs and alcohol on society; and 3. teaching people healthy ways to boost their vitality.
After witnessing the carnage of music festivals as a medical staff, Jacques embarked on a journey to transform the systems that encourage unhealthy social behaviours. Launching Party4Health in 2017, Jacques' objective was to popularize a new style of partying, which was drug-free. After numerous interviews, hundreds of parties, and a lot of self-growth, Jacques realized that what he was working on went beyond partying. This was rapid social-bonding. VYVIFY was born therein. You can find Jacques roaming the globe with a large boombox, and, of course, with an ecstatic smile on his face.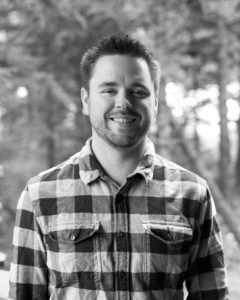 Seven Movements is a subscription-based online exercise platform that solves issues surrounding prolonged sedentary time by introducing frequent bouts of movement into your day 7-minutes at a time.  With intelligent exercise programming, we create exercise solutions that directly combat the negative effects of a sedentary environment, such as pain/injury, decreased energy, and chronic repetitive motion injuries, all while preparing the body for the activities we love.  
By creating the environment and online platform to make our movement breaks practical and effective in otherwise sedentary environments, we allow people to reduce prolonged bouts of sedentary behaviour without being a major disruption in their day.
Dan was born and raised in Saskatchewan and has been moving west ever since.  With stops in Edmonton, Canmore, and finally arriving in Vancouver in January of 2019.  As a health and exercise professional for over 13 years, he loves learning about all things health and wellness and how health allows us to serve others by becoming our best version of ourselves.
In 2014, Dan co-authored two books in the health and wellness space.  One dedicated to connecting peoples exercises to the activities they love and one dedicated to helping people bring more frequent movement to traditionally sedentary environments and fighting sitting disease. This formed the foundation for Dan's coaching practice and lead to the creation of Seven Movements.
Dan believes that health is not achieved through how many squats you can do but through the active pursuit of the things we love doing.  He aims to help people fall in love with moving by teaching them to take care of their body using movement to prevent pain/injury, increase energy, and prepare their body to perform in the activities they love.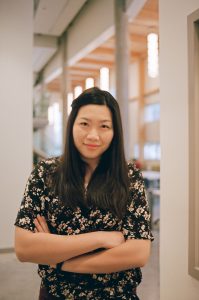 Plateful
Plateful enables patients to manage their dining experience at the hospital, empowering their dietary choices to nourish and heal. Plateful is a platform for patients to communicate their unique dietary needs across multiple channels. The patients preferences are shared with kitchen operations through real time updates to enable effective planning and preparation for meal service. Empowering patients with the choice of when and what they eat engages them in their healthcare journey and leads to greater meal satisfaction, decreased malnutrition, and facilitates an opportunity to educate on nutrition. Cost-savings from reduced hospital food waste can be reinvested toward patient care and further meal improvements.
Grace Jang is a product and experience design consultant with 6+ years of experience working on business transformations and enterprise-wide implementations.  Her focus is on business strategy, UX/UI development, workshop facilitation and digital product creation. Grace holds a Bachelor of Commerce from the University of British Columbia and honed in to the craft of Interaction Design at Emily Carr University. She is also a design thinking coach – helping others integrate methods for creative problem solving and human-centric design into their work. When not at work, Grace can be found playing ultimate (with Preston!), cooking or making crafts.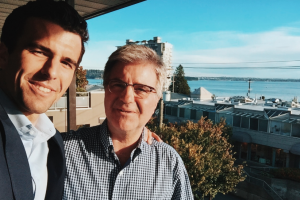 Open Dialogue
Open Dialogue blends human support and A.I. to help ambitious people live healthier and more fulfilling lives.
Ed Blunderfield was born in Vancouver and received his BCOM from The Sauder School of Business at UBC. He has worked in management consulting in Toronto at The Boston Consulting Group, as well as at two Vancouver-based tech startups — Bench Accounting and ShareDesk. Ed founded Open Dialogue in January 2019 and is combining human support and artificial intelligence to help people live healthier and more fulfilling lives.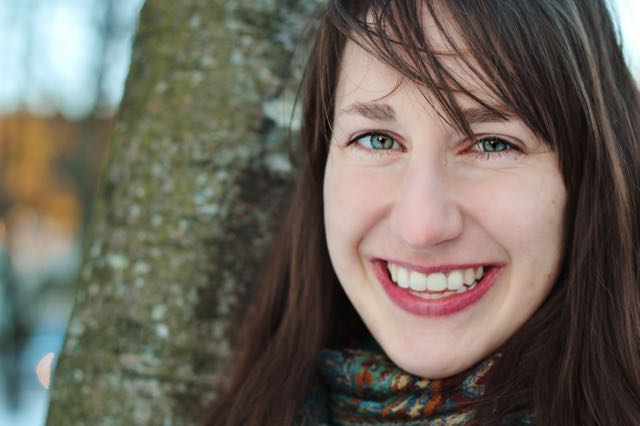 The Blood Cycle Community (BCC) is nurturing respect and reverence for the menstrual cycle by being the go-to place for all cycle curiosities. As an online platform aimed at connecting anyone with questions or challenges about their cycle to the practitioners who can help them, BCC is supporting a cultural shift in how we view periods: from painful to pain-free and powerful.
Lana Friesen has a penchant for menstrual health, the sharing economy, and connecting to the wild. As a Holistic Reproductive Health Practitioner in training at the Justisse College, Lana is exploring supporting communities to leverage their collective power to effect change – particularly in the realm of holistic health. A RADIUS Fellow, Lana enjoys analyzing issues on a systems-level and rallies to challenged the embedded perceptions of periods as inherently painful. Lana's goal with Blood Cycle Community is to stimulate community connections that support a long overdue period paradigm shift.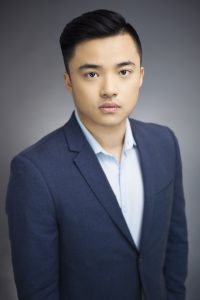 Augos is a conception stage startup that aims to aid optometrists and patients alike to provide or find eye care that is accessible, affordable, and agile. We realise that eyes are crucial to quality of life, and as such, we hope to provide education, insights, and streamlining of the eye health sector to ensure that everyone gets the eye exams and eye care they need in a timely fashion.
Geoffrey is a 2nd year UBC medical student who is passionate about the use of technology to exponentially increase access and decrease cost to healthcare. Previously, he has consulted with a blind assistance device development group in Toronto, advised on eHealth project investments for Lipont Caus, a global investment firm, and has ran a national non-profit organisation. Within the next 10 years, he hopes to 10x access to eye care across Canada.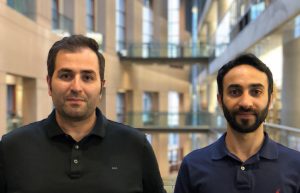 My Metrics is a deep-learning research and development company that focuses on the development of personalized user-interface platforms for the fitness industry through the creation of adaptable exercise machines that are tailored to individual's needs based on their health data.
In achieving this goal, the personal data of individuals are collected through smart devices and the platform of Internet-of-Things, gives better understanding on the individuals adaptable behaviour and biometrics. They in turn will be used in the formation of exercise machines that performs solely to the personalized user's needs and continuously evolve as the user's metrics change.
For generations, fitness industry has been episodic-deprived. Health and physical performance issues can be resolved through use of non-interactive, pre-programmed exercise machines that continuously fail user's expectations. At My Metrics, we believe that AI can meaningfully improve people's lives through adaptable machines and that the biggest impact will come though individual user's data.
Pouya Pour
Pouya Pour is an award wining molecular biology research scientist with expertise spanning from molecular pathology and epidemiology to health policy. As a general partner at MyMetrics and a CTO at VascuGen UK, he brings his knowledge in clinical research and analytics to both companies. As the graduate researcher of the University of Bristol Heart Institute, he investigated and led the institute's research initiative in cardiovascular medicine on direct-differentiation of somatic cells into cardiovascular cells as an alternative therapeutics in healing necrotic heart tissue in patients suffering from heart attack. A long time advocate of health policy, Pouya co-initiated and organized the student mental health initiative at the University of Bristol, which led to national coverage by the BBC and change in educational policies across UK. Pouya is a member of the American Heart Association (AHA) and European Society for Cardiology (ESC). Pouya is a long time advocate of personalized health and is very passionate about the development of solutions to better translate the vast amount of personal health data in order to bring the adaptation of machines to human needs.
Nader Moradi
Nader Moradi is the founder of Advancity Home Automation and is a light and technical designer for art installations and museum exhibitions at 3 Dimensional Services (3DS). He holds a Bachelor's degree in Mechatronic Systems Engineering from SFU and an Advanced Certificate in Sustainable Business Leadership from BCIT. Nader has experience working in startups, medium size companies, and multinational corporations and has worked in different countries including China, US and Australia. He is currently the cofounder of MyMetrics, where he seeks to apply his knowledge and experience to improve health through technology.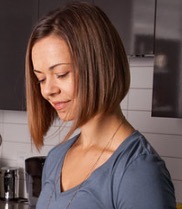 Active Vegetarian
Our core mission is to make plant-based living simple and to help others succeed on their journey to a healthy, fit, and vibrant life.
We share information through articles, podcasts, weekly newsletters, online coaching, and personal life experience to help inspire and guide you towards achieving and maintaining a wholesome, active, plant-based life.
Zuzana Fajkusova is a personal wellness coach, author of The Vegan Weight Loss Manifesto, and all around lover of abundance and nourishment based in Vancouver, Canada. Through her blog she strives to inspire others to live a healthy, active, plant-based lifestyle.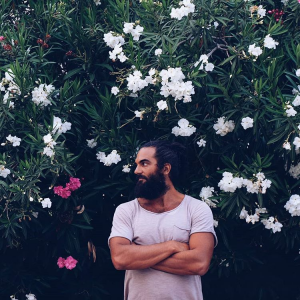 Become your best self
Science backed life-style choices you can easily make to enhance and extend your healthspan.
Using an intelligent fitness and nutrition app we aim to prevent, treat, and even reverse diseases by replacing unhealthy behaviours with positive ones – such as eating a healthy diet, promoting physical activity, managing stress, and improving sleep.
By utilizing adaptive learning paths, based on individual assessments, through goal setting and self reflection, we will provide every user with human insight, and easy to follow step process towards wellness and fitness.
I'm a Product Designer specializing in the development of innovative and engaging user experiences for mobile and desktop websites and apps.
As a strategic thinker and effective leader, with a passion for design and learning, I bring together development teams to tackle complex and fast-paced projects.
I create compelling UX solutions that make powerful technologies easy and enjoyable to use.
Through visualization and education we hope to uncover each individual's deer rooted "why" in order to make positive habits that will last a lifetime.