We're excited to announce that we have brought on Dal Sohal as our new Associate Director, Labs. With Véronik Campbell – our previous Associate Director, Labs – going on maternity leave, Dal will champion and support the Labs & Venture programming coming out of RADIUS, bringing her years of leadership expertise to the role. Welcome to the team, Dal!
Learn more about Dal below.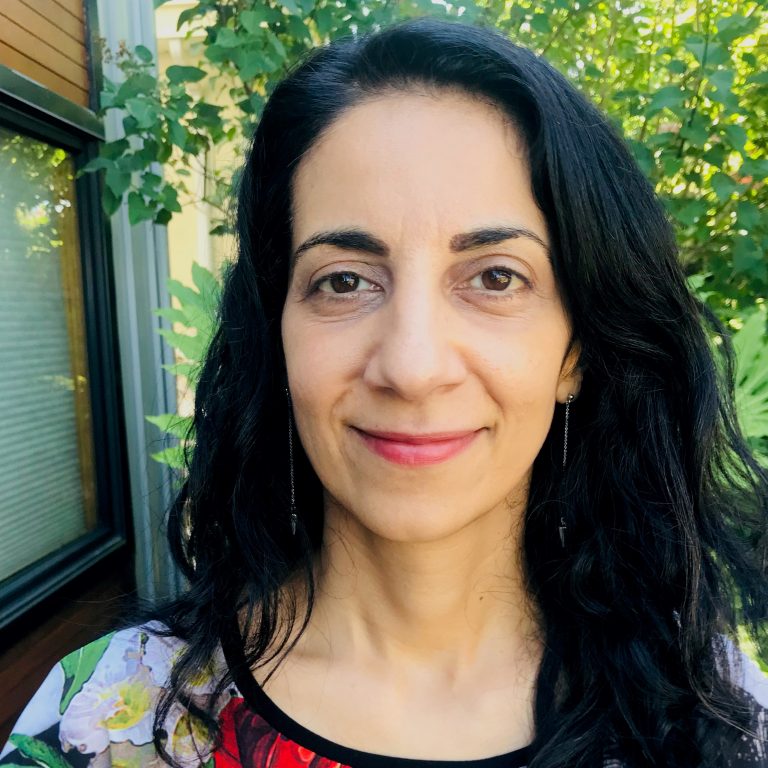 Dal is an educator, learning strategist, facilitator, and leadership coach. She has worked at SFU for many years in a variety of roles supporting student success and student engagement. As an independent consultant, she has provided training and coaching to organizations and individuals in the areas of leadership, interpersonal communication and team building.
Dal immigrated to Canada as a small child with her parents. Her lived experience as a South Asian woman growing up on unceded Coast Salish Lands has helped shape her perspective and commitment to creating inclusive spaces and improving access for people from historically marginalized groups. Her guiding leadership philosophy embodies caring connection, reflective thinking and listening, and promotion of continuous learning. In addition to her current role at RADIUS as the Associate Director – Labs, Dal teaches interpersonal business communication in SFU Continuing Studies. Dal has a MA in Leadership and Training from Royal Roads University and a BA from SFU.