It's with much excitement that we introduce the latest Trampoline cohort for the Health Promotion Lab!
This group of entrepreneurs are approaching health promotion from every angle – from supplying nutritious food without waste and encouraging new demographics to embrace fitness, all the way to recording health info, connecting healthcare providers, and bringing the latest science lab insights to the wider community in engaging ways.
The cohort only launched a few weeks ago, and already they are building their ideas as prototypes and supporting each other with connections, community support, and actionable advice.
By bringing together a cohort focused on health, Trampoline provides a safe space to test and grow ideas, along with providing tools to do so. We're thrilled to see these 10 ventures blossom.
Below, you can learn more about each of the cohort members and their experience.
Meet the Trampoline Program cohort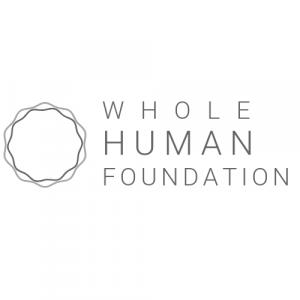 The Whole Human Foundation was founded principally as a means to empower the public to make informed decisions about their health and wellness. By humanizing science and making scientific innovation more accessible through educational and knowledge dissemination activities, the WHF strives to inspire personal health action. WHF co-founders Dr. Pamela Lincez and Michelle Martin bring a combined effort of over a decade of chronic disease research, business development, marketing and communications experience that has centralized around a common goal to empower people to live with vitality.
Website: www.wholehumanfoundation.org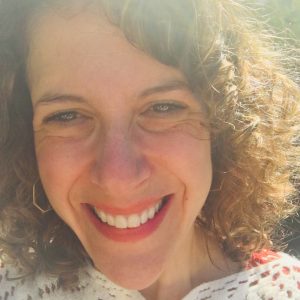 Miriam (Miri) is very happy to be in The Yoga Buggy! She loves teaching Fun Yoga classes, Writing and Creating, Learning from Grownups and Children and having Big Adventures.  
The Yoga Buggy is a mobile yoga school for children serving the Greater Vancouver Area.  We want all kids to have the opportunity to benefit from yoga so we bring it right to them! We love to teach in schools, neighbourhood houses, parks and other community spaces.  Please ask about our sliding scale prices.
Website: yogabuggy.com
social:  @theyogabuggy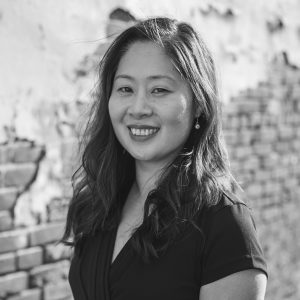 Tu Van Trieu is the founder of Healthippo. Tu is passionate about empowerment, self-care and holistic health. Tu created Healthippo to proactively help people to prevent and manage chronic illness.
Chronic health is a $47 trillion global economic problem. This is costing companies a lot annually in healthcare and productivity loss.
Most chronic illness is preventable. Research supports a growing interest in holistic health and self-care as key prevention and intervention strategies; additionally, people are interested in being engaged in their health and being provided with alternatives and options.
Healthippo is the app that connects people and organizations with holistic health services. The goal of Healthippo is to facilitate a person-centred approach in improving health outcomes for people with chronic illness. It is proactive and helps people and organizations navigate through their health challenges by providing more choice and tools, and a seamless user experience for all. 
Website: www.healthippo.com
Email: hello@healthippo.com
Twitter: @healthippo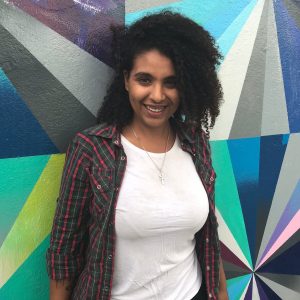 "Find your Iron Self" is a series of workshops, coaching sessions, and an interactive blog #ironeman19, creating an unfiltered and raw outlook on today's unrealistic fitness world.
Social media:@ironeman19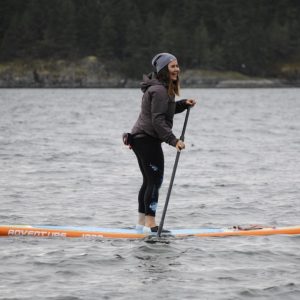 Paddle the PNW is a website to help people of all abilities experience stand up paddleboarding. I started PaddlethePNW.com as a resource to share different places to SUP in and around the Lower Mainland. On the website there is a section called SUP101, which provides tips for those just getting started with the sport. For me, stand up paddleboarding is a great way to relax and connect to the beautiful places in our backyard. My goal is to start guided adventures where I take small groups on tours around our local waters. My goal is to inspire people who are curious about stand up paddleboarding but hesitant to try the sport on their own because of different barriers. At first I was a bit hesitant about sharing my favourite places with the internet, but I strongly believe "You only care about what you know about".  
Paddle the PNW is all about where to go and how to get started with SUP.
Website: www.paddlethepnw.com
Instagram: @paddlethepnw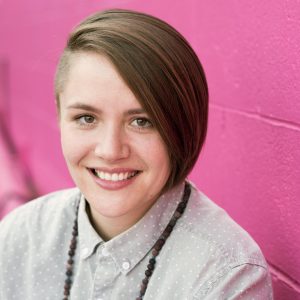 Emerson is a nonbinary human who is passionate about creativity, social justice, community engagement, and personal development. After completing a dual BA in English and Gender Studies, Emerson dove into community organizing for LGBTQIAA issues, organized a successful candidate campaign for Michigan State House of Representatives, and then moved to Vancouver to complete a Masters in Public Policy at SFU.
Stress, trauma, and unhealthy lifestyle choices eventually caught up with Emerson and they developed a serious, debilitating chronic health issue. For the last several years, they have been working to rehabilitate their body through a variety of modalities. After becoming certified as a 200 hour Yoga teacher, Emerson started Chronically Chill: Self Care for the sick and tired. Chronically Chill is a lifestyle recreation space dedicated to engaging with people living with chronic illnesses. Emerson hopes to develop a community of peer health mentors to increase positive health outcomes for the chronically ill community.
Chronically Chill: Self Care is a creative wellness space dedicated to empowering the chronically ill community to make positive lifestyle changes for radiant health. Through creative engagement, health workshops, and peer mentoring, Chronically Chill seeks to increase the resiliency and overall wellness of those with complex chronic health histories.
Twitter: @chronicallychi2
Instagram: @chronicallychillselfcare
Facebook: Chronically Chill Self Care
Email: chronicallychillselfcare@gmail.com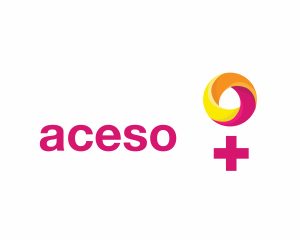 Anna is a graphic designer who is passionate about communication, design, people and chronic pain. Within graphic design, Anna enjoys working with design strategy, design research, branding and publications. All of which focus heavily on communication and exploring people, all of which inspired and assisted in the development of Aceso.
Aceso began as Anna's thesis in her bachelor of design degree and is a project that was born from Anna's personal experience with chronic pain and the troubles of navigating doctors and diagnoses. Aceso is an app that aims to simplify the process of chronic pain diagnoses by allowing users to personalize and track their symptoms using qualitative and quantitative data. Aceso then allows chronic pain sufferers to export the data into concrete quantitative data, that can assist doctors in diagnosing chronic diseases.
Website: https://www.annadjerfi.com/
Instagram: https://www.instagram.com/annadjerfidesign/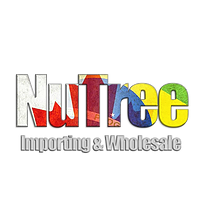 "NuTree Importing & Wholesale is the exclusive partner and distributor of famous Brazilian food brand Frutamil. We're dedicated to improving the quality of life of others, by making healthy food from Brazil conveniently available in Canada. Our product is a 100% natural product obtained from the edible parts of fresh ripe fruits. It's the fruit minus the seeds/pits and skin/peel . What you get is the whole fruit (pulp and juice) and all the goodness that goes with it. NuTree products are vegan, have nothing added (including sugars), and are non-GMO and gluten free.
Website www.nutreewholesale.com
Instagram: @nutree.wholesale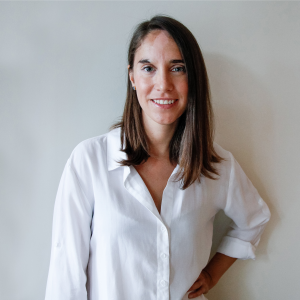 Monica did her undergraduate in Communications at SFU and is currently studying to be a Holistic Nutritionist (CNP). Prior to joining the program at the Institute of Holistic Nutrition, Monica noticed a gap in the holistic health market. There are many people in Vancouver who do not have access to alternative health services, due to lack of benefits or disposable income to invest in their health holistically, despite the desire to do so. Her venture, the Holistic Health Services Plan, is an effort to bring holistic health to a greater population who otherwise wouldn't have the means to access these services.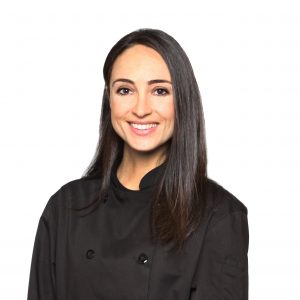 Hi! I'm Marissa Bergeron, a plant-based street-food connoisseur and the founder of Eat the Dishes. After eight years of exploring the world as a cabin crew manager for an international airline, I noticed a common and unsettling theme amongst the global street food scene: waste. In New York, the trash cans spill over with hot dog wrappers, in Bangkok, empty plastic juice cups litter the streets, and in Budapest, Styrofoam containers float down the Danube. Eat the Dishes was created to showcase that street food can be delicious, healthy, and have a positive impact on the environment and animal welfare; we use 100% locally sourced ingredients to minimize our carbon footprint, we give away a reusable napkin with each meal (fabric which would otherwise end up in a landfill), and, just as our name indicates, you can even eat the dish!
Eat the Dishes is a unique street-food experience that puts zero-waste, plant-based, wholesome eating conveniently in the hands of the busy, health-conscious individual
Websites: www.eatthedishes.com
Instagram: @eat.the.dishes
Facebook Page: fb.me/eatthedishesbc