This fall, we announced our newest program Reimagine Health: Our being, our thoughts, our communities. About 44% of people in Canada are impacted by at least one chronic disease and this number rises when we look at underserved communities. Reimagine Health is a six-month cohort-based program that supports citizens and leaders from communities impacted by health equity issues to build and test ideas to shift these patterns of inequity and prevent chronic diseases. We're so excited to see what interventions our inaugural 2020 cohort will create.
Of course, this program would not be possible without the support from our partners and sponsors. We are very excited to announce that LifeLabs and Pacific Blue Cross have come on board for this project! We're grateful for the generous contribution of these partners and the deeper, wider impact this allows us to create.
Both LifeLabs and Pacific Blue Cross are interested in social R&D coming from the Reimagine Health program as they search for new ideas that prevent the widespread issue of chronic disease, like diabetes. Ultimately, this program along with the efforts of our partners aim to promote better health outcomes for British Columbians.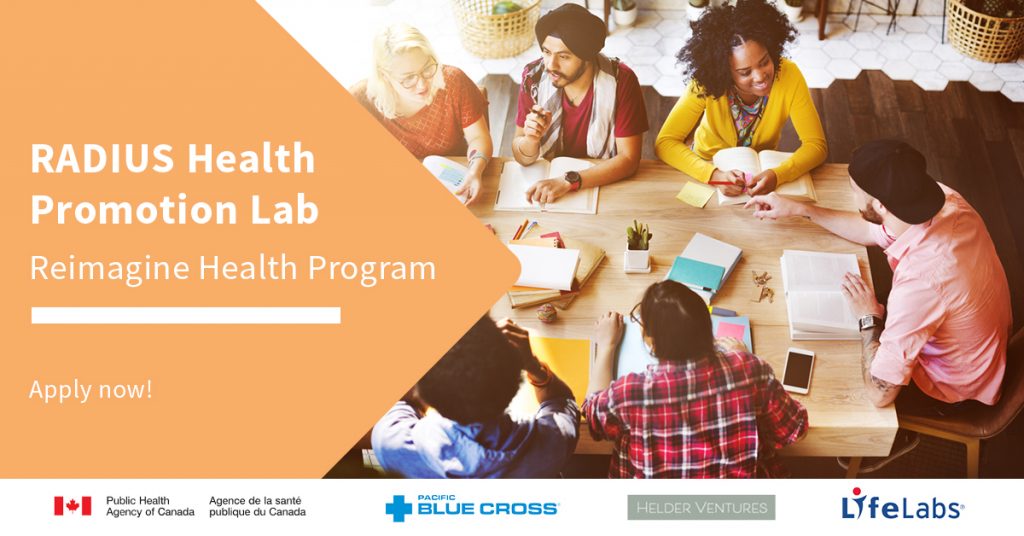 Reimagine Health is now recruiting participants through December 30th! Join the RADIUS community and learn about the program here!