From the Refugee Livelihood Lab, meet the 2021 Migrant Systems Change Leadership Certificate Cohort! 
We are thrilled to introduce the inaugural cohort of the Migrant Systems Change Leadership Certificate program!
This program is the first certificate of its kind offered by RADIUS' Refugee Livelihood Lab, which will work alongside these inspiring individuals to unpack and centre foundational concepts related to equity, racial justice, Indigenous rights, and decolonization through a collaborative process. 
We are honoured to create and share a space with a group of community leaders who show up with their diverse lived experiences, perspectives, and ideas that challenge existing systems. With the support of our expert advisors and facilitation team, our hope is for each person to leave feeling as part of a collective community and to be better equipped in advancing migrant justice.
To learn more about the Refugee Livelihood Lab and its programs, visit our website. Or subscribe to our mailing list here for future notifications from the lab, including recruitment cycles, events, and more. Meet the cohort below!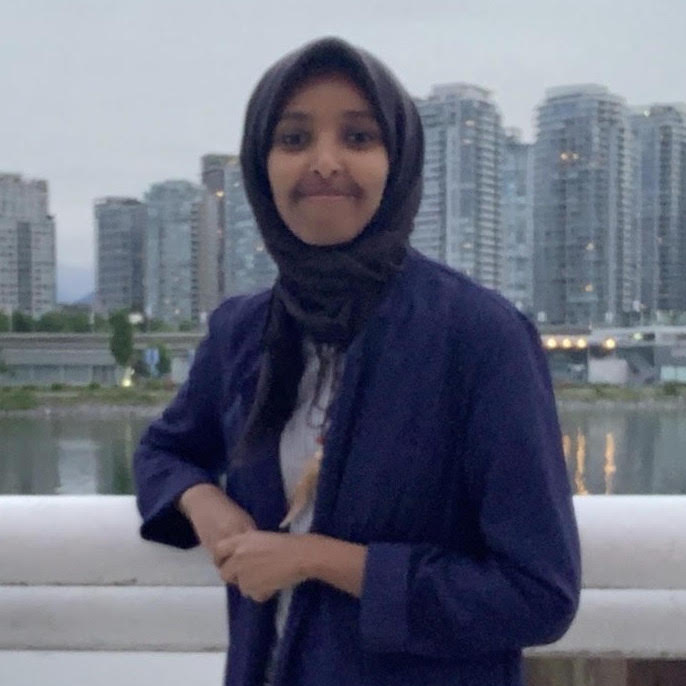 Afnan is an international studies student. As a young enthusiast and adventurous girl Afnan came to Canada in 2018, originally from Somaliland. As an international immigrant student, she seeks to learn to enrich her experience in a new country by learning and giving back to the community through connecting. By joining the immigrant community system change, Afnan wills to extend her knowledge beyond the geographical boundaries to the journey of immigration. Canada was built by immigration, and by accepting this, we should embrace every immigrants' story as Canada's story.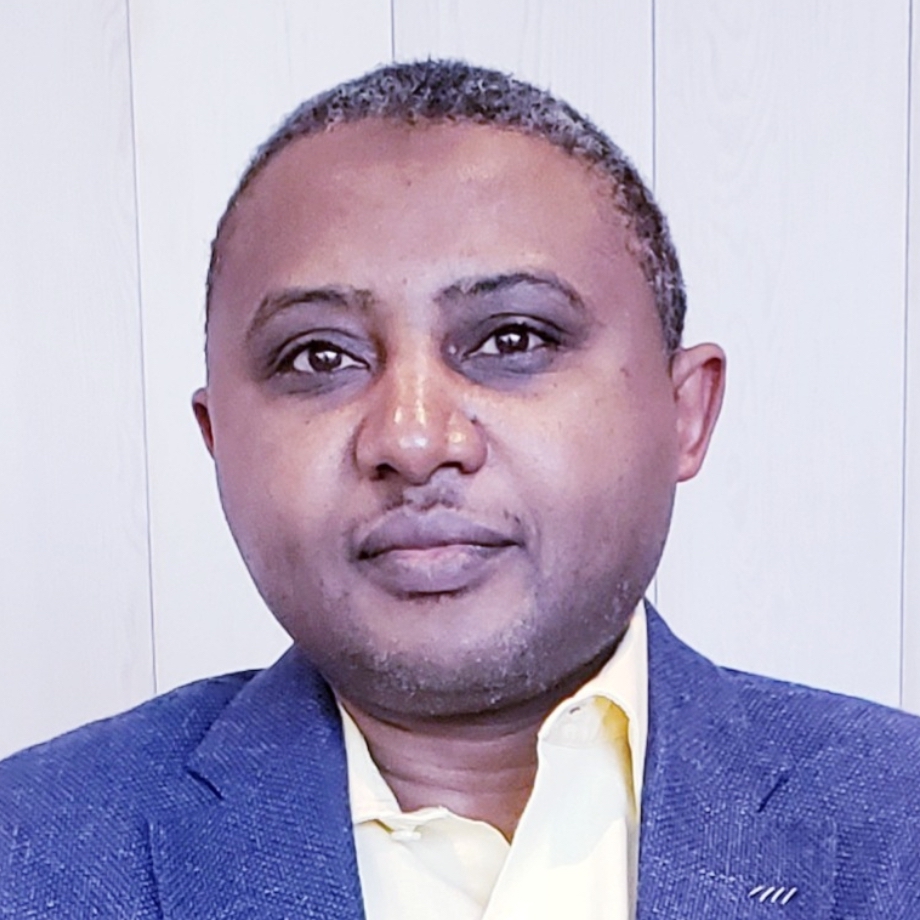 My name is Amani Bagende (he/him), a Canadian Citizen from Burundi who graduated from the American Hotel and Lodge Institute and was awarded the Leadership Certificate from the Metro Vancouver Alliance. Founder and President of Swahili Vision International Association, a not-for-profit organization registered in B.C. since 2018 with the mission to promote and educate on the Swahili cultural heritage. The organization was recognized in B.C. Legislature and acknowledged by B.C. Premier John Horgan and the Premier Minister of Canada Justin Trudeau since 2019 and was awarded a certificate from B.C. Multiculturalism and Anti-Racism(2020/2021) for his effort on the Intercultural Trust and Breaking barriers. Currently, the Swahili language is in UBC programming, and the organization is working with Aboriginal Land Trust for the new, affordable housing project for Indigenous and Swahili people.
The Swahili Vision International Association aims to create a Swahili Culture Centre to serve all individuals interested in the Swahili cultural heritage. My passion for building strong communities comes after my experience working with NGOs in 1996. I co-founded a primary school for refugees, marginalized children, and families for the Kitale refugees camp in Tanzania. After I immigrated, I served newcomers through the Immigration Services Society of B.C as an English interpreter. After working for Jet Set Sport and Co-sport for the Vancouver 2010 Olympic Winter Games, I continued my passion for serving marginalized people through work in Vancouver's downtown east side. I learned how people in communities face so many challenges that I decided to join others to found the Burundi Community Association of B.C., which I served as co-founder and Vice President.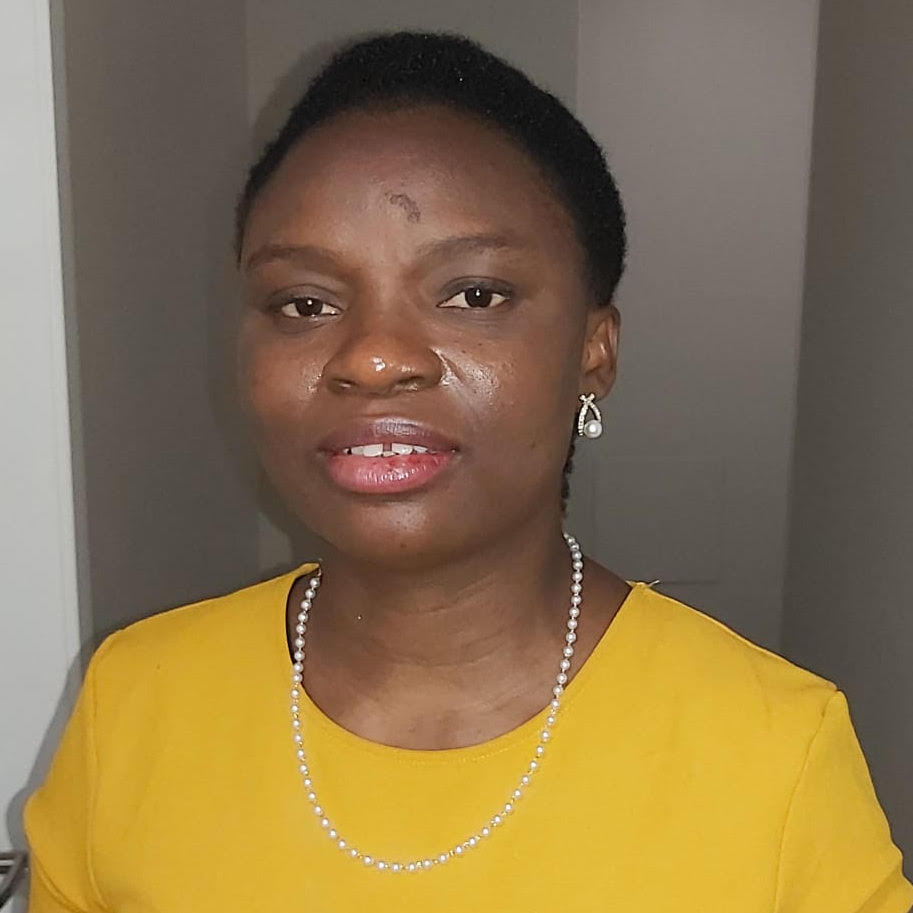 Christiana currently lives on the traditional territory of the Lheidli T'enneh in Prince George, Northern B.C. She grew up in a small suburb in Lagos, Nigeria, and received her Bachelor's degree from the University of Lagos. Coming to Canada in 2016, Christiana received the 'African Leaders of Tomorrow' scholarship and earned a Master in Public Policy and Global Affairs from the University of British Columbia. She is currently a Vanier Scholar pursuing a Doctor of Philosophy in (Interdisciplinary) Health Sciences at the University of Northern British Columbia. Her research interest is in exploring health and its intersections with other socio-ecological issues, especially those grounded in policy. Christiana is a social-change enthusiast and has served on the Board of Directors for the Prince George Public Interest Research Group (PGPIRG). Outside of school, she engages in policy research and advocacy and volunteers with British Columbia Council for International Cooperation (BCCIC) as an SDGs Policy Researcher. Her role centres around SDGs localization and policy research to advance the Leave No One Behind (LNOB) pledge.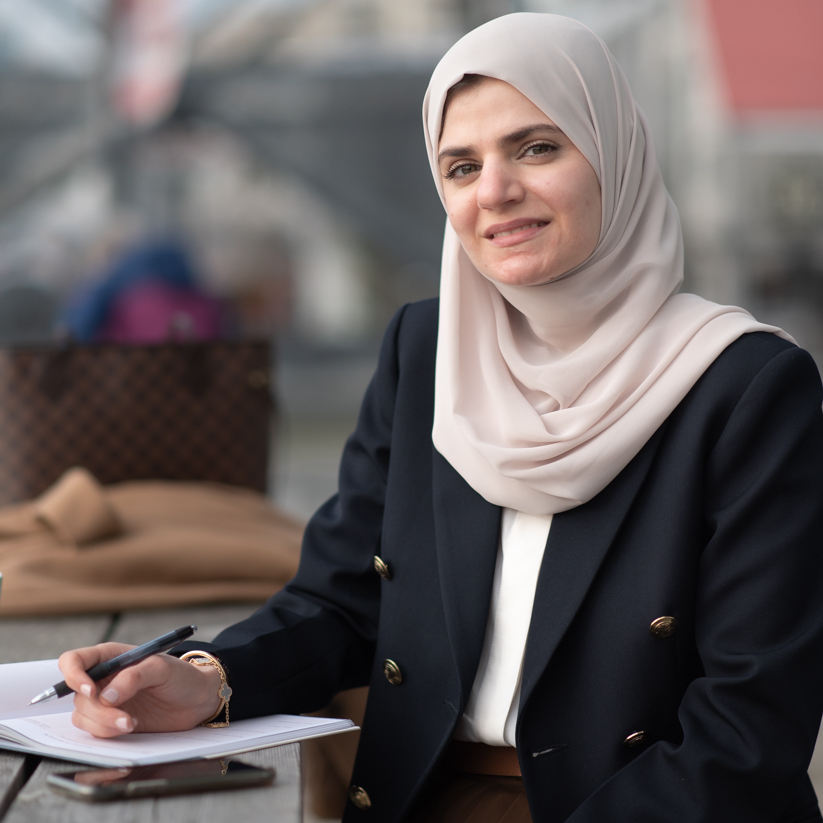 Dania Al-Alusi is an Iraqi Canadian. While born in the United States, her family settled on the unceded land of the Coast Salish peoples when she was a toddler. During her adolescence, her family moved to Baghdad, Iraq, in hopes it would allow her an opportunity to connect with her heritage, culture, and family roots. She considers this period to have highly contributed to her growth and is thankful to her parents. By joining the Refugee Livelihood Lab, she hopes to learn about how systems impact migrants to better support and empower migrants in their unique journey's as they adjust to life in Canada. Her main area of interest is child development and mental health for at-risk communities. She appreciates applying holistic, humanistic, ecological and comparative perspectives in exploring the psychosocial and emotional determinants of health and well-being. In her free time, she enjoys connecting with nature, loved ones, and a good read.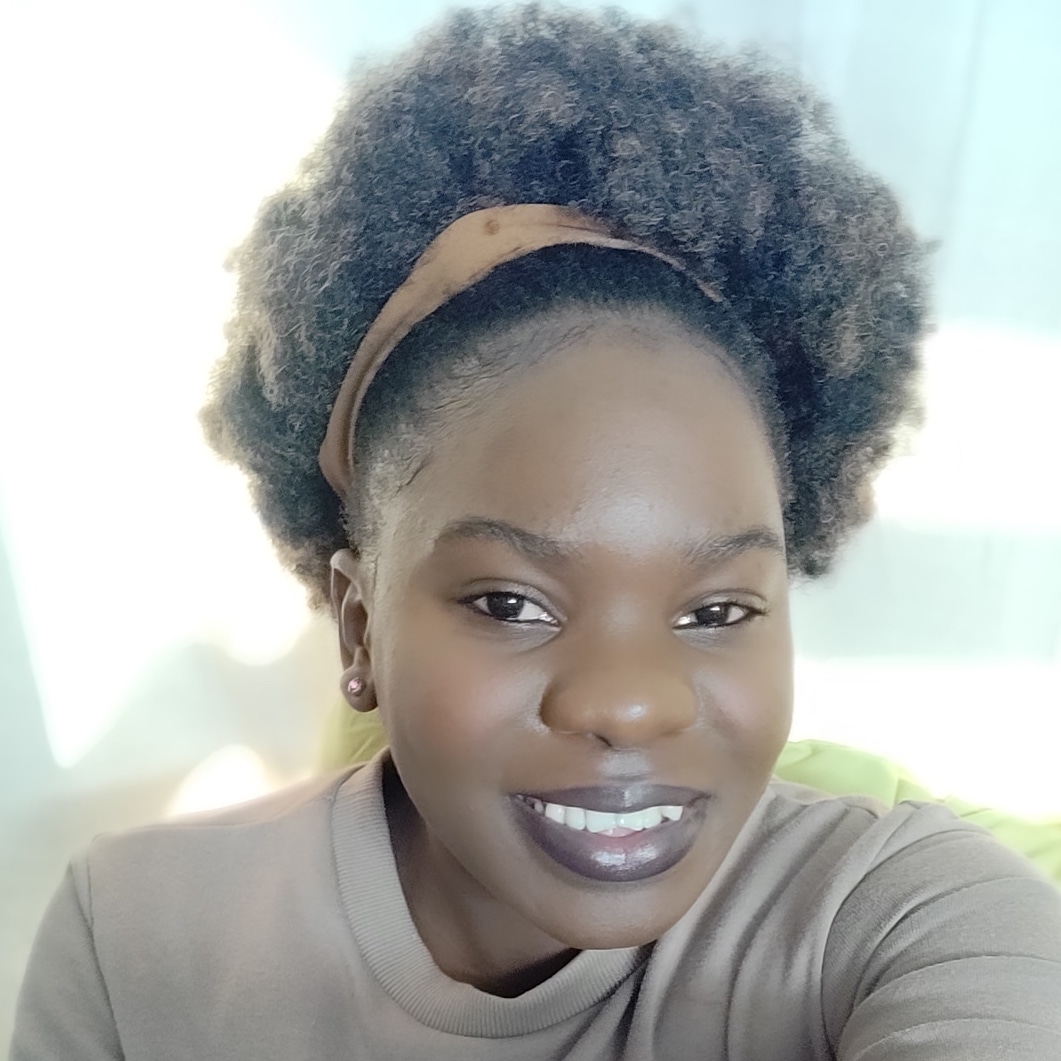 Daphine Nabukko is a Ugandan social science scholar based in Vancouver. A longtime dream of hers is to work for the United Nations. Daphine is a women's rights activist, currently volunteering with WUSC as a local committee member. Coming from a society where women are denied their rights made her passionate and motivated to change the way women are treated. She hopes to continue to advocate for women's rights, discuss and sensitize the importance of gender equality, and educate a girl child.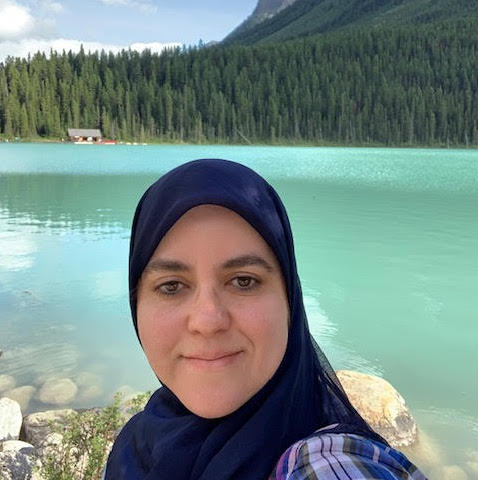 Ghizlane believes in supporting her community. Since moving to Canada 15 years ago from her native country Morocco, she has been sharing her time and talent with various nonprofit and community organizations. She organized cultural and community events, provided counselling and support for newcomers to adjust and integrate into their new environment, organizing fundraising events for charities and clothing/food drives to help families in need. She is particularly interested in helping Muslim youth manage the integration of their Islamic identities within broader Canadian society. For the past ten years, working with migrants and refugees allowed her to learn about the challenges they face integrating with a new culture.
Ghizlane is a mother of two children. She is fluent in English, French, and Arabic and pursued undergraduate studies in biology. She enjoys travelling, crafting, cooking, and baking. She is an accomplished cake decorator and passionate organizing and decluttering aficionado.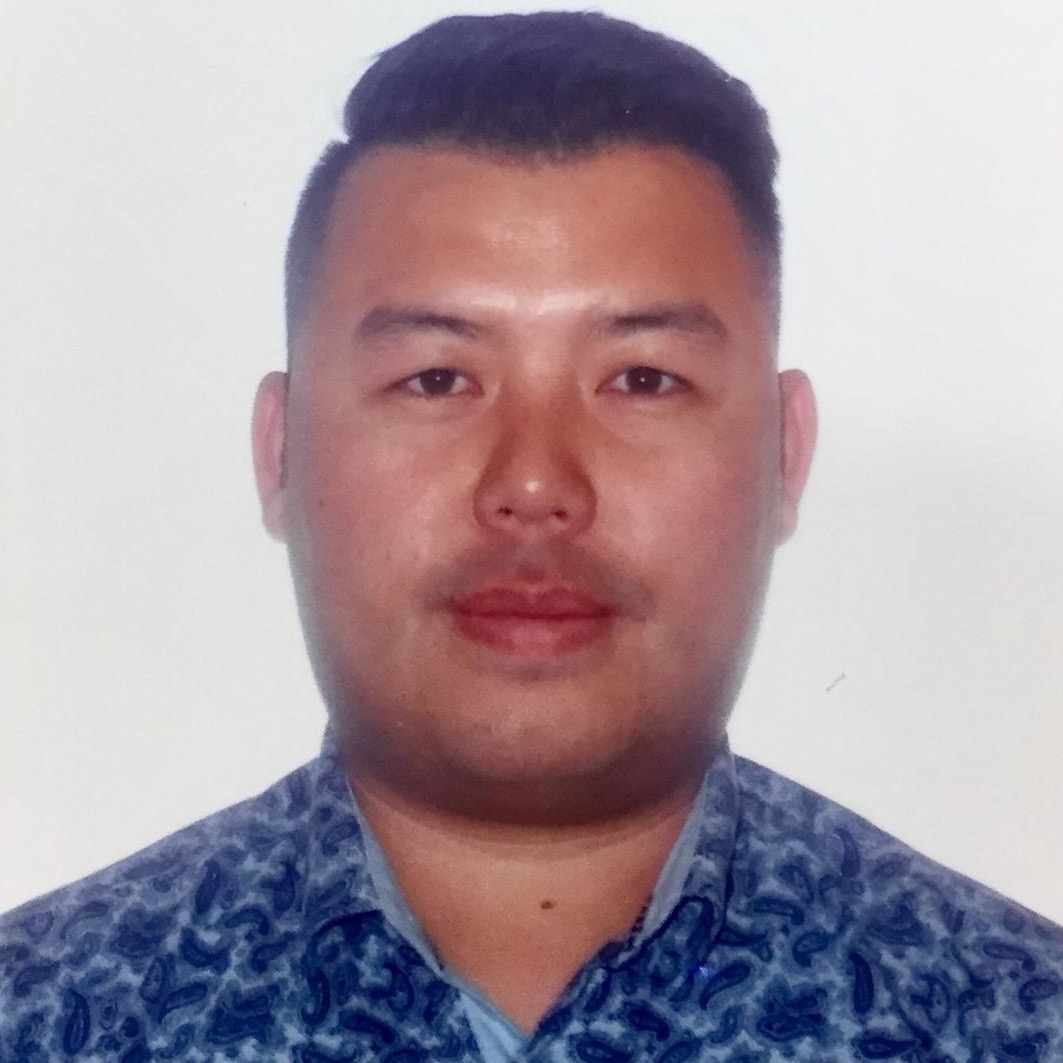 Hermon is originally from Karen State, Burma, one of the longest-running civil wars on earth. He grew up in exile in Thailand and never lived his life in his motherland. He is living and working on the ancestral, traditional, and unceded territories of the Coast Salish peoples.
Hermon is a Refugee and Immigrant Experience Case Specialist at DiverseCity Community Resources Society. For over eleven years, He has been serving refugees in the Lower Mainland. His services to clients focus on the long-term development of their integration abilities while paying careful attention to short-term goals and urgent issues. Hermon graduated from Trinity Western University with a BA in Leadership and earned a Professional Counselling Diploma. Also, he obtained an Addiction Counselling Certificate at Vancouver College Counsellor Training. Beyond his professional leadership development pursuits, he utilizes his leadership gifts serving the Karen community in Langley and Surrey. He trains Karen youth for aspiring millennial leaders seeking to develop their abilities to lead the next generation. He enjoys travelling around the world and can be found on the Canadian Rockies, especially Banff National Park.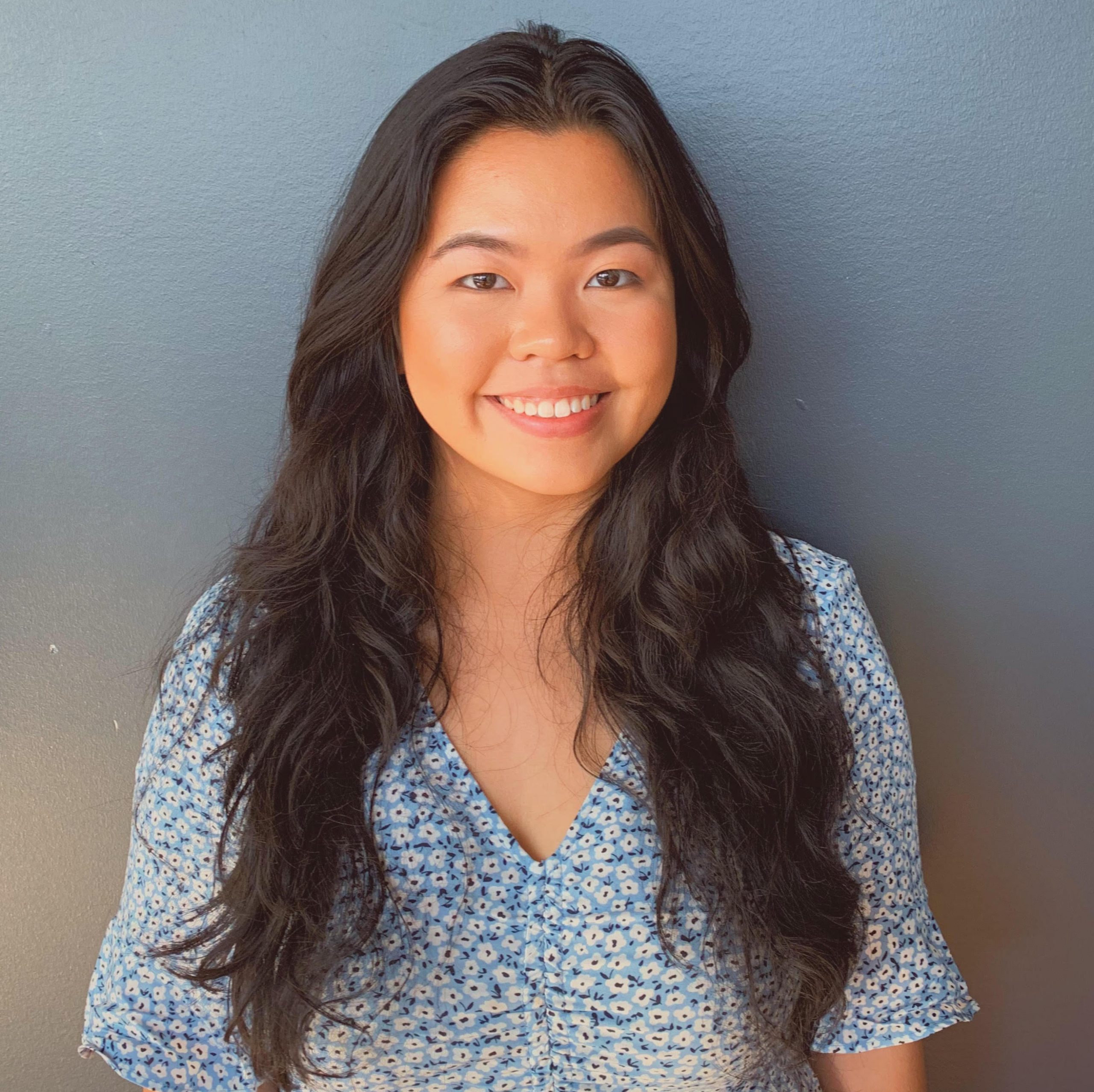 Kathleen (she/her) is currently working as an Architectural Designer on stolen Coast Salish Lands. Kathleen did her Bachelors Degree in Architecture in Dubai, UAE and pursued a Master's degree in Architecture, focusing on Urban Design and Housing at McGill University. Her main passion is in housing research: accessibility to affordable and social housing and how policies in place impact racialized and marginalized communities, perpetuating housing challenges such as homelessness. She aims to work towards meaningful engagement with impacted communities. There is a gap in intersectional understandings of the city's housing crisis and its link to social and racial justice. Kathleen intends to advocate for a more inclusive and collaborative approach to these issues through a decolonized lens.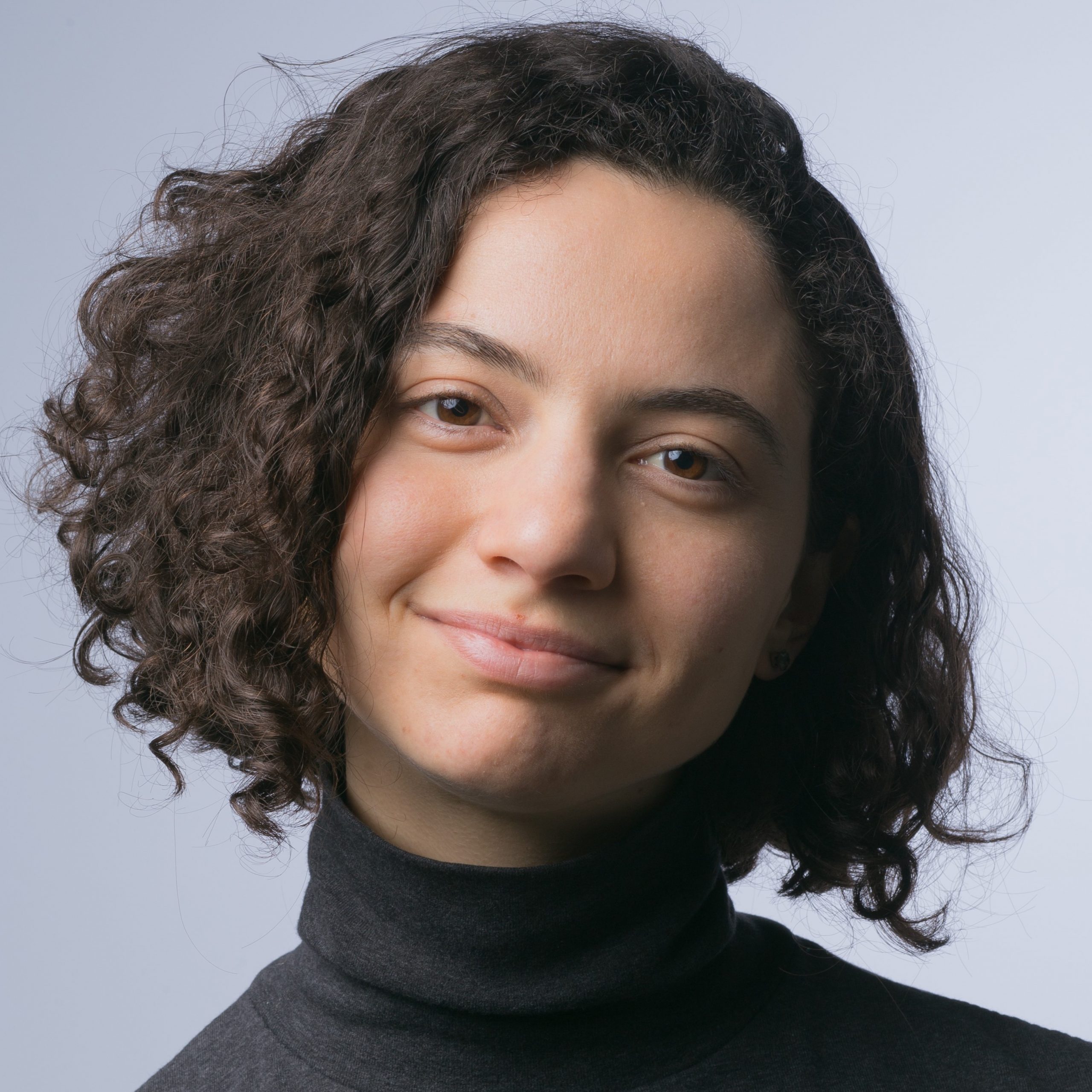 Marcela is an immigrant-settler on the unceded and traditional territories of the Musqueam, Squamish, and Tsleil-Waututh Nations. Away from her homeland Brazil, she misses closeness to family and friends more than anything but year-round sunshine is another privilege she will never again take for granted.  Here in Vancouver, she trusts that community is where we find comfort despite the many unanswered questions of migration experiences. But for a community to happen, we need to do the work. After graduating from Quest University with a Bachelor of Arts and Sciences, she has been doing work with youth to push education away from a model of conflict and competition and towards equity, accessibility, and peace. In the future, Marcela hopes to expand the groups the facilitates with, building bridges for dialogue across generations, borders, and political divides.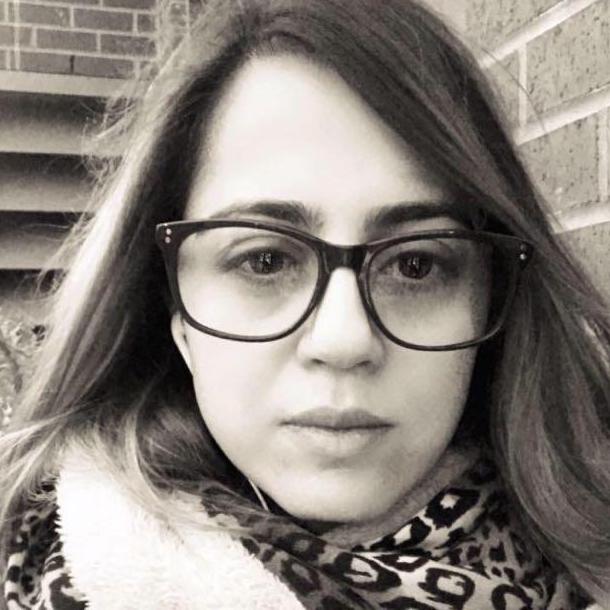 I was born in India. I have been a teacher for almost 10 years, and I have done research on Post-colonialism, Counter Discourse; Counter Hegemony based on the works of Eduardo Galeano, the acclaimed Uruguayan writer that destabilizes traditional narratives of the "official history" of Latin America during my post-graduation in India. I immigrated to Canada in 2019. Over the past two years, I have supported new immigrants and refugees as a LINC instructor at Douglas College and as a Newcomer Information & Support Worker at DIVERSEcity Community Resources Society. I want to be a part of the all- inclusive and compassionate community that does not diminish the skills of new immigrants and refugees and not consider them as the "Other."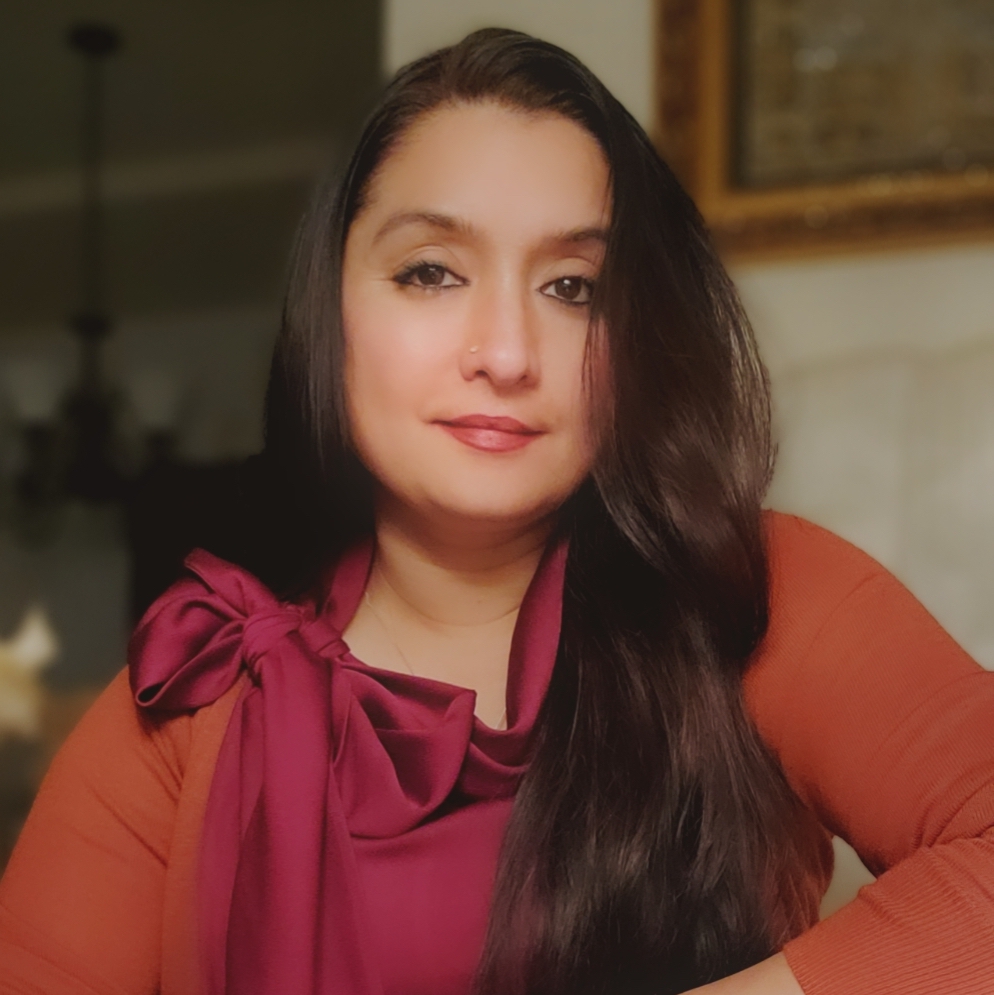 Nikhat Izhar Qureshi is a trained mediator with a special focus on cross-cultural communication and understanding diversity. After her B.A. in Political Science & Psychology, Nikhat completed a Bachelors in Law and Legislation (L.L.B.) from The University of Punjab in Pakistan and later finished her post-graduation certification in Dispute Resolution and Conflict Management from The Southern Methodist University, Dallas, Texas, United States. She is a certified Connection Practice Trainer with Rasur Foundation International, working as the Court Appointed Advocate for Abused Children at Dallas CASA.
 
Born and raised in Pakistan, Nikhat moved to North America in 2003. Her passion for arts and philanthropy led her to volunteer in several capacities. Nikhat is an award-winning visual artist and calligrapher. Her work has been part of exhibitions in the U.S.A., Pakistan, and Canada. Nikhat is the founder of the Islamic Art of British Columbia and often conducts the basics of Arabic calligraphy and other visual art workshops and hosting community events in collaboration with cities and organizations to build bridges of cultural understanding and experience the arts of the Islamic world first hand.
Nikhat served as the volunteer program director of Islamic Art Revival Series (2012-2014) in Dallas, Texas, whose dual mission is to bring awareness and exposure to Islamic Art and to build cultural bridges between the Islamic world and North America. Since moving back to Canada in 2016, she has worked with the National Art Gallery of Alberta, City of Surrey, City of Vancouver, and City of Richmond to host community events for people of all ages to experience the arts of the Islamic World. In 2018 she co-formed B.C. Muslim Art House, a group of local Muslim Art enthusiasts in British Columbia, to come together and promote education on the arts of the Islamic world within the Muslim community and beyond to encourage a cross-cultural exchange of art/art-related activities. At the history-making celebratory event to mark October as the Islamic History Month hosted by the B.C. Government at the Hall of Honour inside the Legislature in 2019, her exclusive painting titled "O Canada" about diversity, multiculturalism, freedom, discipline, inclusion, unity, and peace was presented to the Premier of BC, Canada.
She believes that the most selfless way to make a difference in the world is to serve as a volunteer. Nikhat enjoys wit and spontaneousness in life. To her, arrogance is blindness, and imperfections are human; we must embrace! Nikhat is a fashion and lifestyle enthusiast, a traveller and a nature lover. She lives with her 12-year old son and a cat named Toffee in Richmond, BC.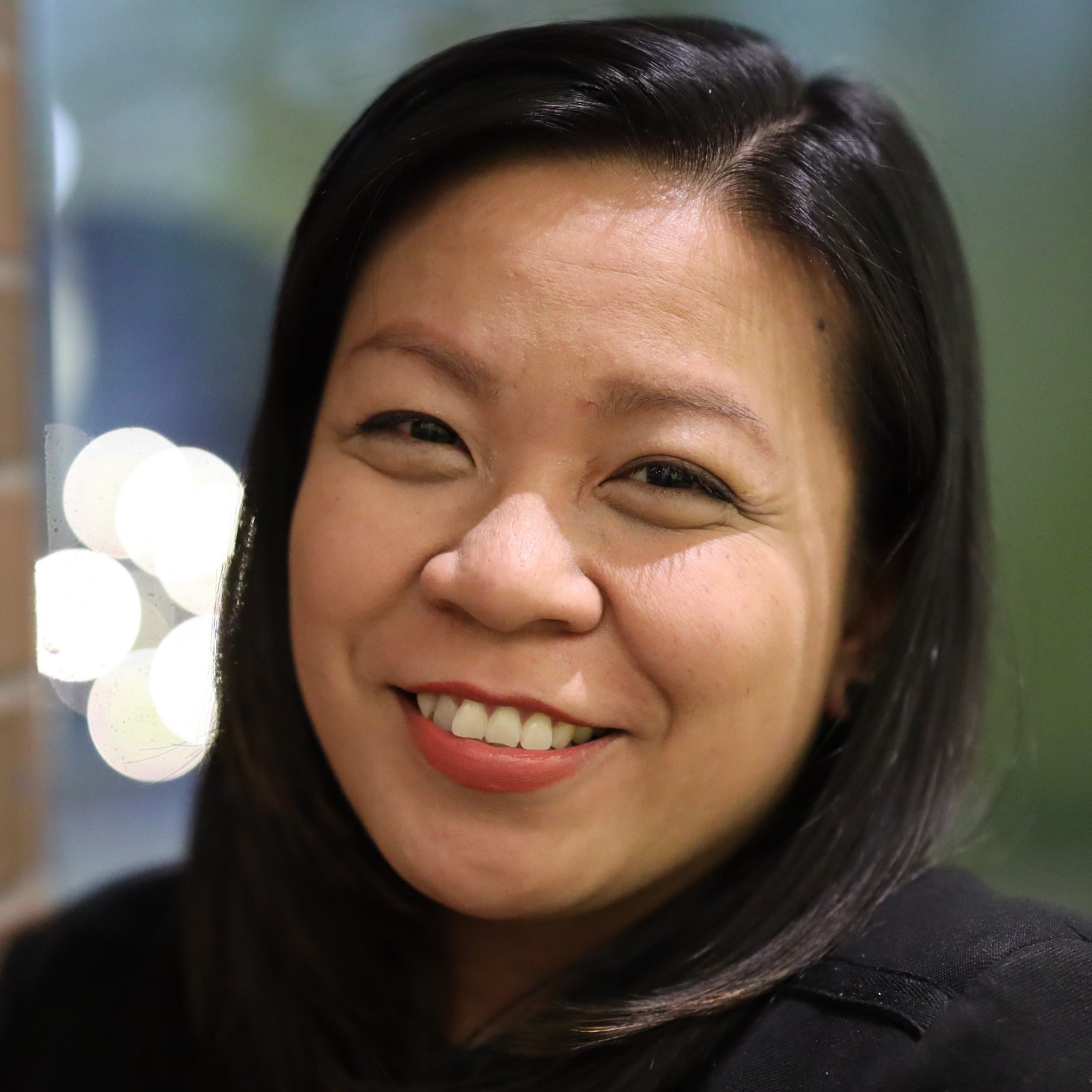 Avigail Olarte is a Filipino writer, storytelling mentor, and community connector. Her career in journalism, as an editor-writer for nonprofit media in the Philippines and Southeast Asia spans 18 years, where she specialized in producing narratives and investigative pieces, leading fact-checking teams, editing in newsrooms, and holding media trainings for journalists and students. She came to Canada to earn her Master's degree in Intercultural and International Communication at the Royal Roads University. Avigail now works as the Communications and Outreach Manager of the Resilience BC Hub — managed by the Victoria Immigrant and Refugee Centre Society — which coordinates the work of the BC government's program, Resilience BC Anti-Racism Network. She is committed to decolonizing methods of engagement to bridge the gap between the newcomer-immigrant and Indigenous communities, and to create spaces for healing and reconciliation. She abides by the word from the Nihiyaw (Cree) language "tawaw" – which means "there's always room" – for communities to come together and say, we exist, we are alive, and we have a story to tell.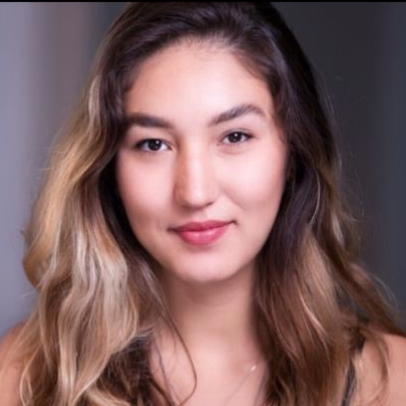 Sajedeh came to Canada as an unaccompanied minor at the age of 12 from Afghanistan. She is an undergrad student at UBC, working towards a minor in Law and Society and major in Social Work. Based on her life experiences in Afghanistan and Canada, Sajedeh is a passionate advocate for marginalized immigrants and refugee youths. After winning the 2015 National Fresh Voices Artivism Award, She became a member of the Board of Directors of Fresh Voices Initiative, a youth lead advocacy group for newcomers in Canada.
Sajedeh has been a keynote speaker at many empowering events alongside Former Governor General Michaëlle Jean, Margaret Trudeau, U.S ambassador Bruce Heyman, and many other elected officials and ministers. Currently, she is on the facilitation committee with Senator Rosemary Moodie's staff members to outline the Bill-S217 to establish an Office of the Commissioner for Children and Youth in Canada.
Sajedeh would like to create change through her words and poetry or spark a mind that does! The big dream is to one day work for Women and Children's rights in war-torn and third-world countries like Afghanistan.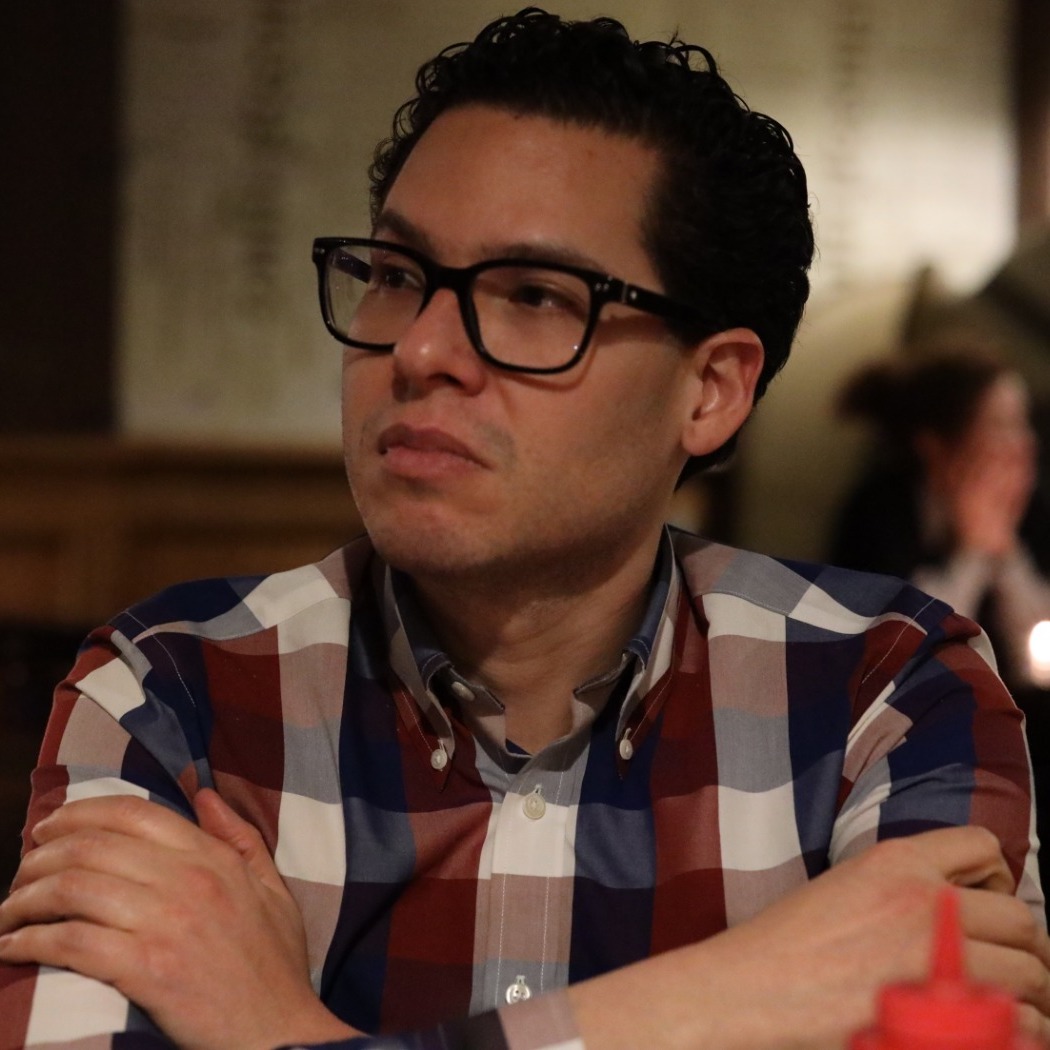 Sergio is a Mexican professional, grassroots organizations volunteer, and avid reader living and dreaming in the unceded territory of the Lekwungen people known as Songhees and Esquimalt Nations. He has a Master's degree in Political Science from the University of Guelph and focused his research on the intersection of gender and deliberative democracy in the Zapatista communities in Chiapas.
Currently working in one of the independent offices of the BC Legislature, he organizes and coordinates the logistics of different public events with Indigenous peoples in BC with the intention to complete a Services Plan for First Nations. Sergio is part of the Diversity and Inclusion Steering Committee, where he brings his lived experience and learned knowledge as an immigrant, person of color and member of the queer community.
He has organized several events with diverse organizations in Victoria, including dialogues by and for racialized immigrants that belong to the LGBTQ2S+ community, and racism and elections in Canada. Sergio has designed a pilot project to create an ecosystem of opportunities for newcomers to successfully integrate economically in a new culture. He is also a part of the Board of Directors of Here in Canada, a not-for-profit based on  Vancouver Island.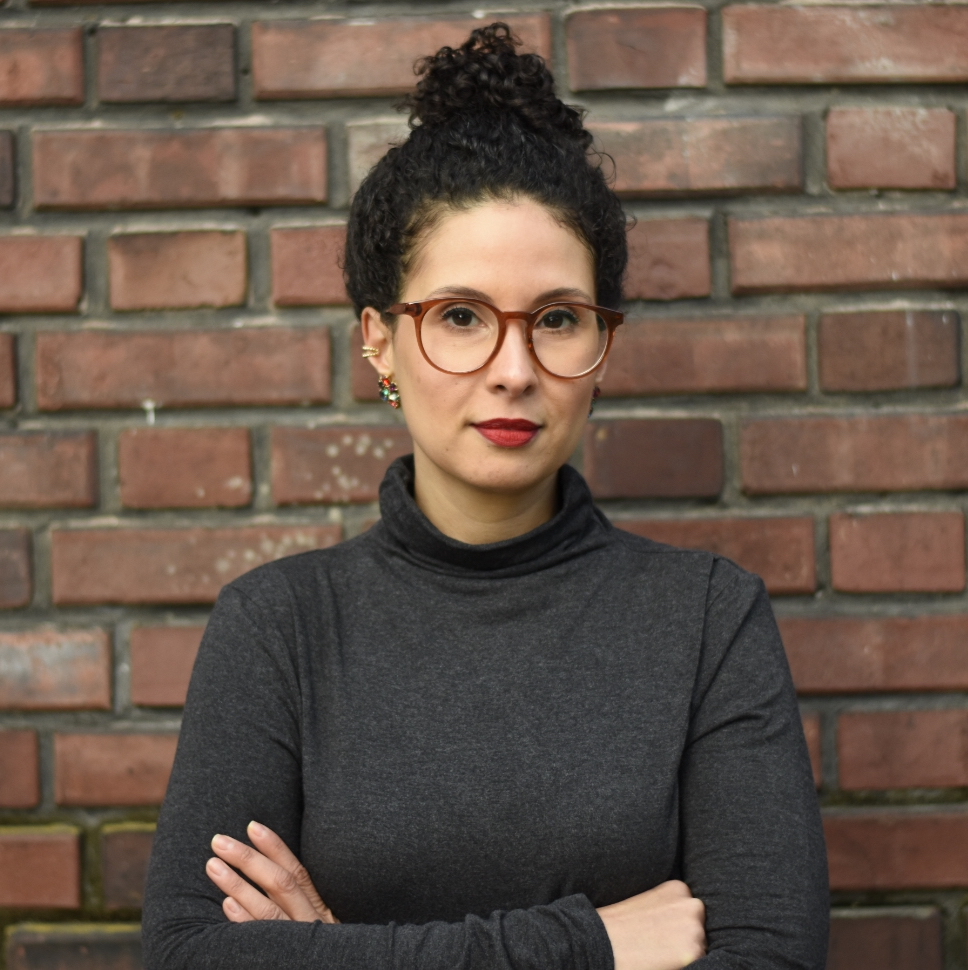 Thábata holds a Master's in International Studies, a Master's in Business Administration (International Affairs), and a Bachelor's degree in Journalism. Originally from Rio de Janeiro, Brazil, Thábata came to Canada as an international student and currently works in the immigrant and refugee settlement sector. She oversees the implementation of project initiatives and activities that support newcomers to settle and thrive. Thábata has co-created and coordinated capacity-building projects to support under-represented voices in overcoming barriers to achieve leadership positions. She also plans and coordinates dialogues, training, and workshops on anti-racism, diversity, inclusion and equity, and building safe spaces for community dialogue, learning and healing around race and representativity.
From her professional and personal experiences as a migrant in Canada, she perceived barriers and challenges immigrants face despite their knowledge, skills, capacity and will. By witnessing a lot of wasted potential and frustration, she made one of her life goals to support these amazingly resilient individuals to contribute to society to their fullest potential and thrive in their chosen home.
Thábata is a forever student of decolonization, socioeconomic development and social inclusion at personal, professional and academic levels. She is passionate about multiculturality and understands diversity as a significant advantage in our society. She can be found with her nose in a book or running on a trail at Stanley Park in her spare time.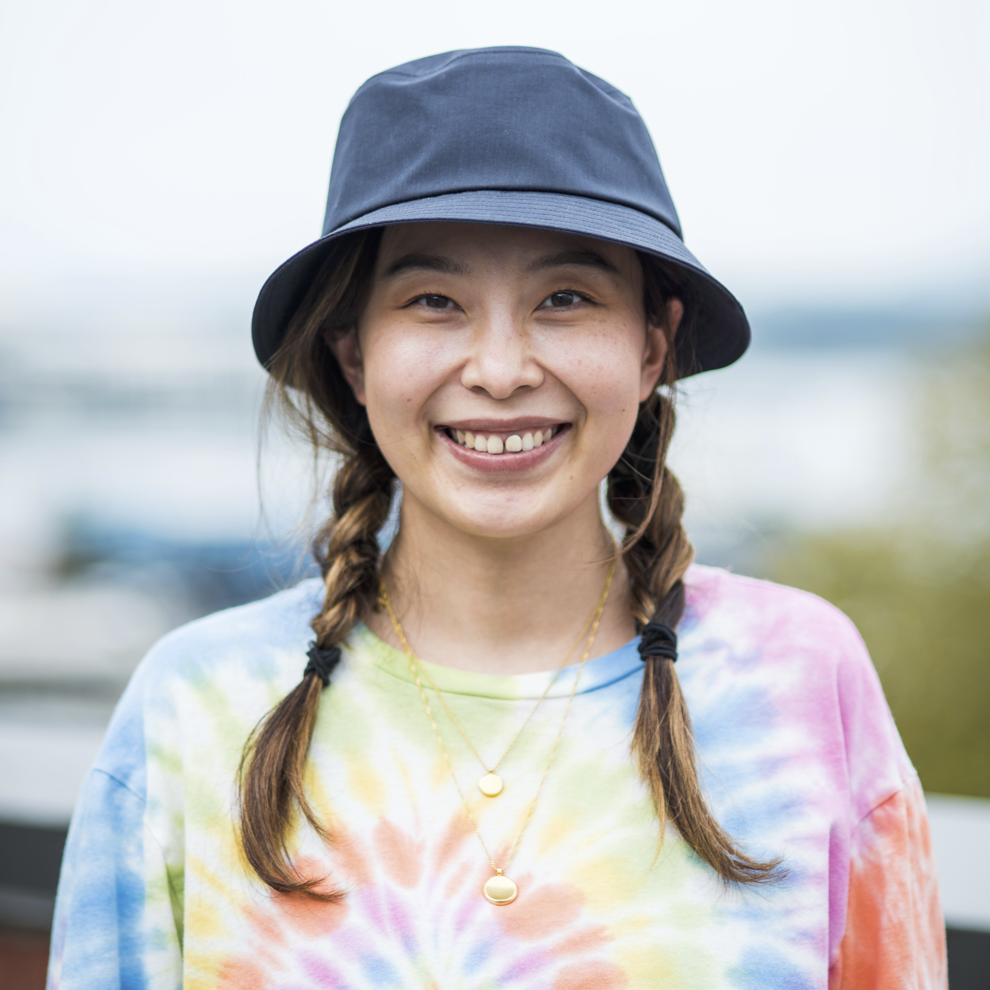 As a Chinese diaspora living in North America for a decade, Xiaoyi is trying to make sense of her place in the world and the constant feeling of neither here nor there. She believes in the power of storytelling, vulnerability, and human connection. She also believes that the best self-care is by caring for her communities experiencing marginalization in one way or another. 
Xiaoyi has degrees in Translation and Interpreting and International and Intercultural Communication, with a focus on Equity and Inclusion. She is currently studying towards a certificate in Immigration and Refugee Law and Policies while working at an Immigration Law Firm. She is also a training facilitator and Mandarin teacher who dedicates herself to creating inclusive and informative learning spaces. When she is not working, you will find her reading, creating passion projects, and connecting with people. Some of her favourite books are A Little Life, Pachinko, and Americanah. She is also a founding member of Wellness Beyond the Binary, a digital healthcare resource hub for marginalized genders and other intersecting identities.