We couldn't be more excited to introduce RADIUS' 2021 Fellowship Cohort!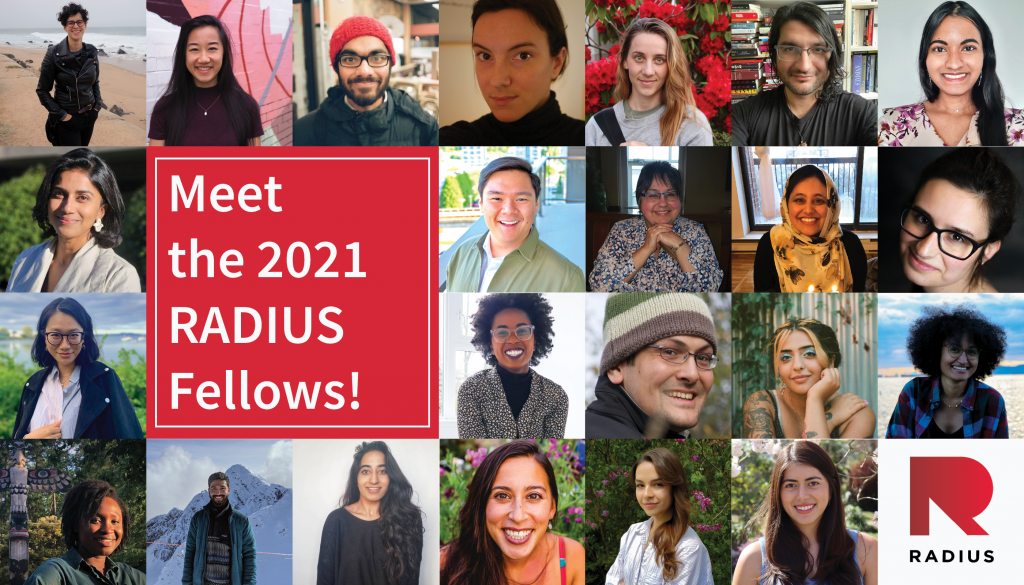 These 23 Fellows form RADIUS' largest cohort yet, and first with participants from across the nation and worldwide. The 2021 Fellowship takes place over three months online under the leadership of co-hosts Nigel Mojica, Katya Potapova, and Domunique Lashay. This year, the Fellows and co-host team benefit from the exceptional support of our Advisory Committee: Alexander Dirksen, Candice Day, Ilhan Abdullahi, and Vanessa Richards. 
To learn more about the Fellowship program, visit our Fellowship web page. Or sign up for alerts to be notified of Fellowship events and future recruitment rounds.
Meet the 2021 RADIUS Fellows below!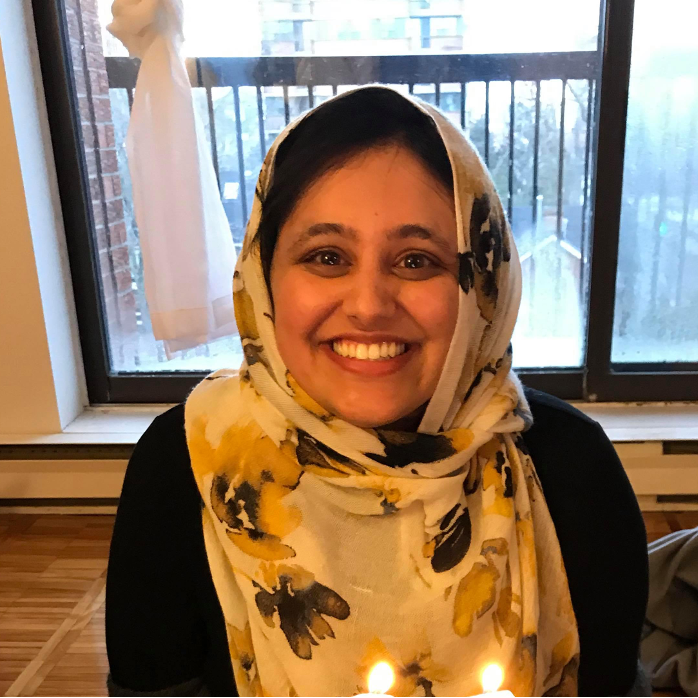 Zahra (sher/her/hers) is a second generation Pakistani settler learning, working and living between the unceded territories of the hən̓q̓əmin̓əm̓ and Sḵwx̱wú7mesh, and the traditional territories of the Anishinaabeg and Haudenosaunee peoples. Zahra is a lifelong listener and learner who is deeply invested in environmental justice, social advocacy and innovation, and children's health. As a semi-recent graduate of SFU's Health Sciences program, Zahra has had the opportunity to be highly involved in environmental education and social innovation initiatives. Currently, Zahra is a second year medical student , and is involved heavily in student leadership, mentorship and advocacy. Zahra is interested in exploring and understanding different systems of knowledge and teaching, advocating for environmental and social justice initiatives, and is involved in advocating for a sustainable, just and safe future for children everywhere. Zahra hopes to use the skills, personal development and network of the RADIUS fellowship to align her future work with her values and continue to advocate for a just, sustainable and equitable future for all children and all peoples.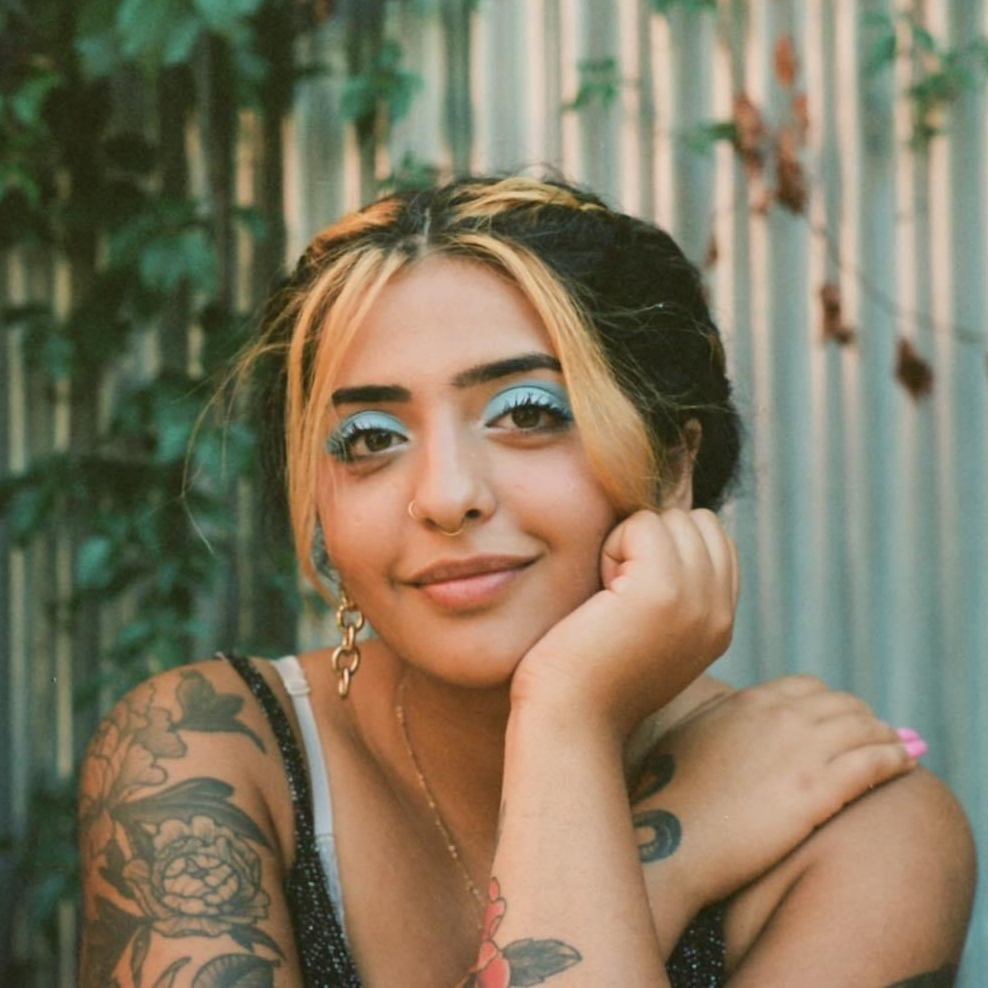 Yasmin grew up an Iranian diaspora child in the UAE before immigrating to the unceded lands of the Coast Salish peoples. When first coming to Vancouver, she was lost in the magnitude of the big city and found comfort and finally felt at home in the Social Justice Institute at UBC. While completing her degree, she was moved by the people in her program using their experiences to advocate for the changes they wanted to see in the world. She felt a sense of belonging amongst her peers in the program that she'd never experienced before. It was there she found the magic in community. She spends her days doing outreach and advocacy for folks experiencing homelessness and engagement work for a tech start-up. Yasmin is deeply passionate about bridging the gaps between marginalized communities and the resources that can support them in moving through the world. People have always been at the core of everything she's done, and she hopes to help build a future where community care is always centered in the work people do. You can probably also find her either painting, trying to find a dog to pet or making pasta.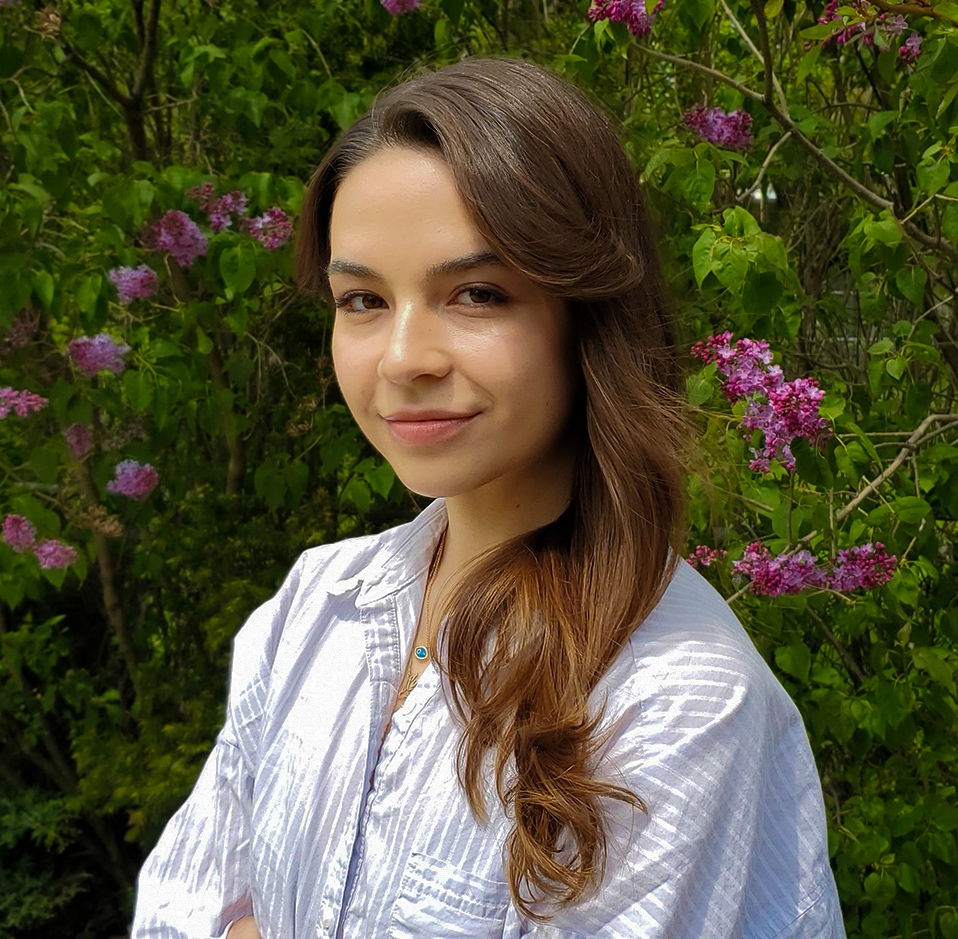 Yasemin is a first-generation settler on the traditional lands of the Haudenosaunee, the Anishinabek, and the Wendat. She holds a Bachelor's Degree in Political Studies and Gender Studies and a Master's Degree in Political Studies with a focus on Gender and Politics, both from Queen's University. Her Master's thesis focused on the epistemic shift of transnational Muslim feminism in response to 9/11, the so-called "War on Terror," and white saviourism. Her studies have driven her passion for anti-racist feminism, true decolonization, (un)learning from her mistakes, and the inseparable and overlapping nature of all oppressions. She has experience in equity education, political advocacy, feminist international defence and security, LGBTQIA+ healthcare and is excited to see what comes next. When she isn't over-thinking political theory, you can find her walking her dog, cooking, or trying to hunt down the perfect pair of vintage cowboy boots to add to her collection.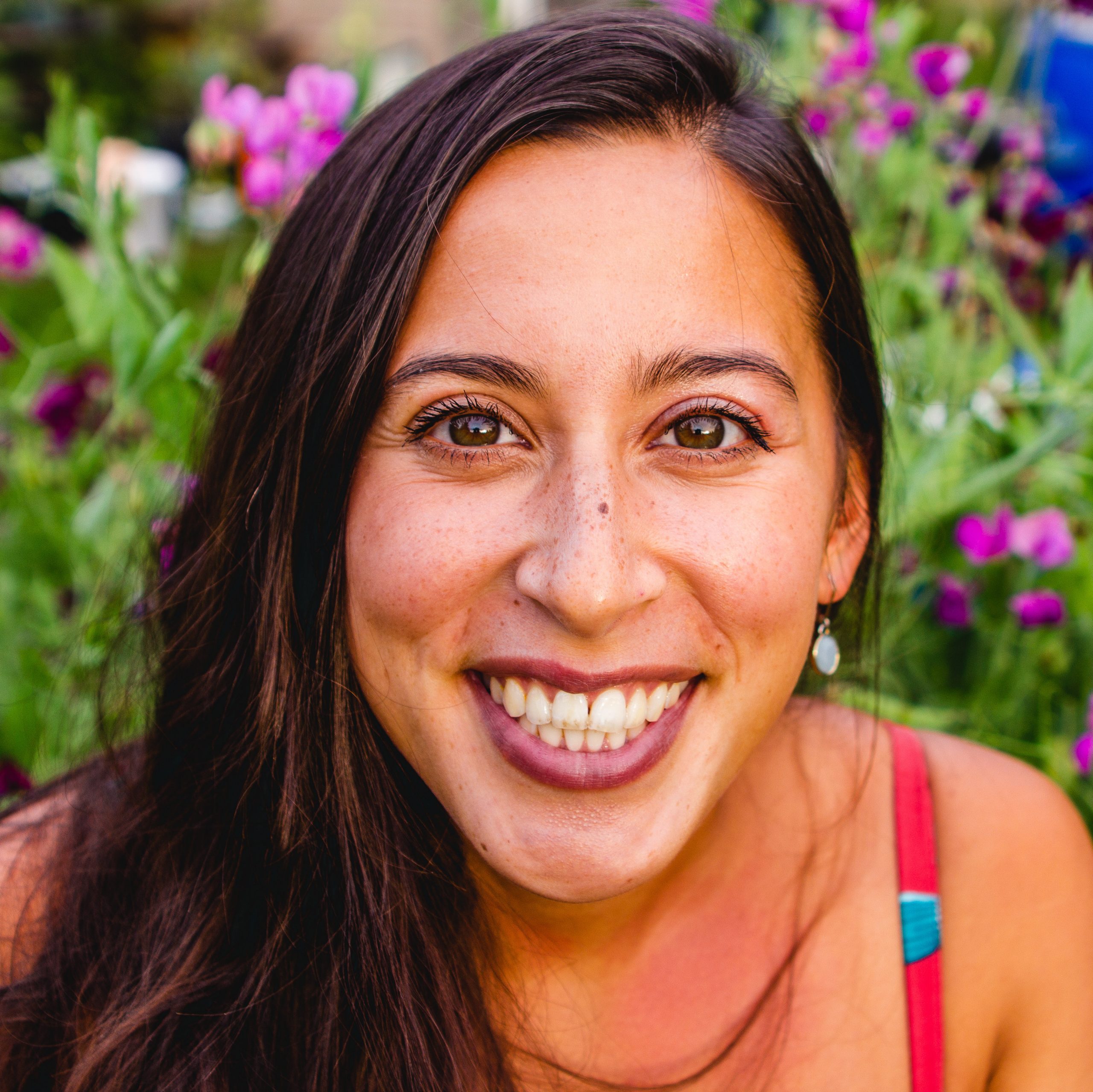 Stephanie is a curious and intentional life-long learner and educator. She runs a BIPOC, female-led self-sustaining farm in South Burnaby's Big Bend and will be starting UBC's Bachelor of Education for Elementary School Teachers this September. Stephanie applies lessons from growing into every aspect of her life and aspires to do the same with her future elementary classroom. She is excited to sow and discover new seeds of hope that will take root in her community and beyond through the RADIUS Fellowship!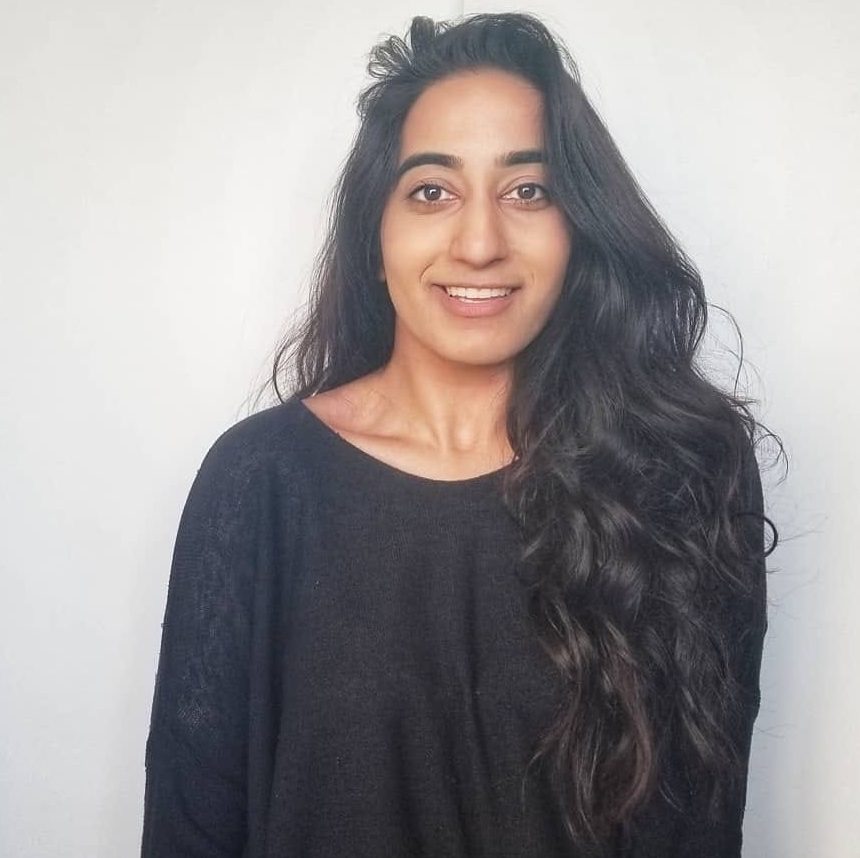 Simmi is a Punjabi-Canadian Settler on unceded Coast Salish Territories. Simmi likes to keep things fun and remain curious. She is a passionate storyteller, a creative thinker, and aims to create a meaningful change, big or small, within her community. Currently, Simmi has decided to shift her career from tech to not-for-profit work. However, Simmi is determined to remain a lifelong learner; she embodies an eager curiosity towards relationship building and connecting with people. Her drive to build and grow authentic relationships keeps her centered and grounded in reclaiming her identity. She has a lot to deconstruct, pull apart. Still, she remains optimistic and hopeful that through education and conversation, she can continue to grow into a better individual, ally to herself, her community, and anyone else she encounters throughout her journey.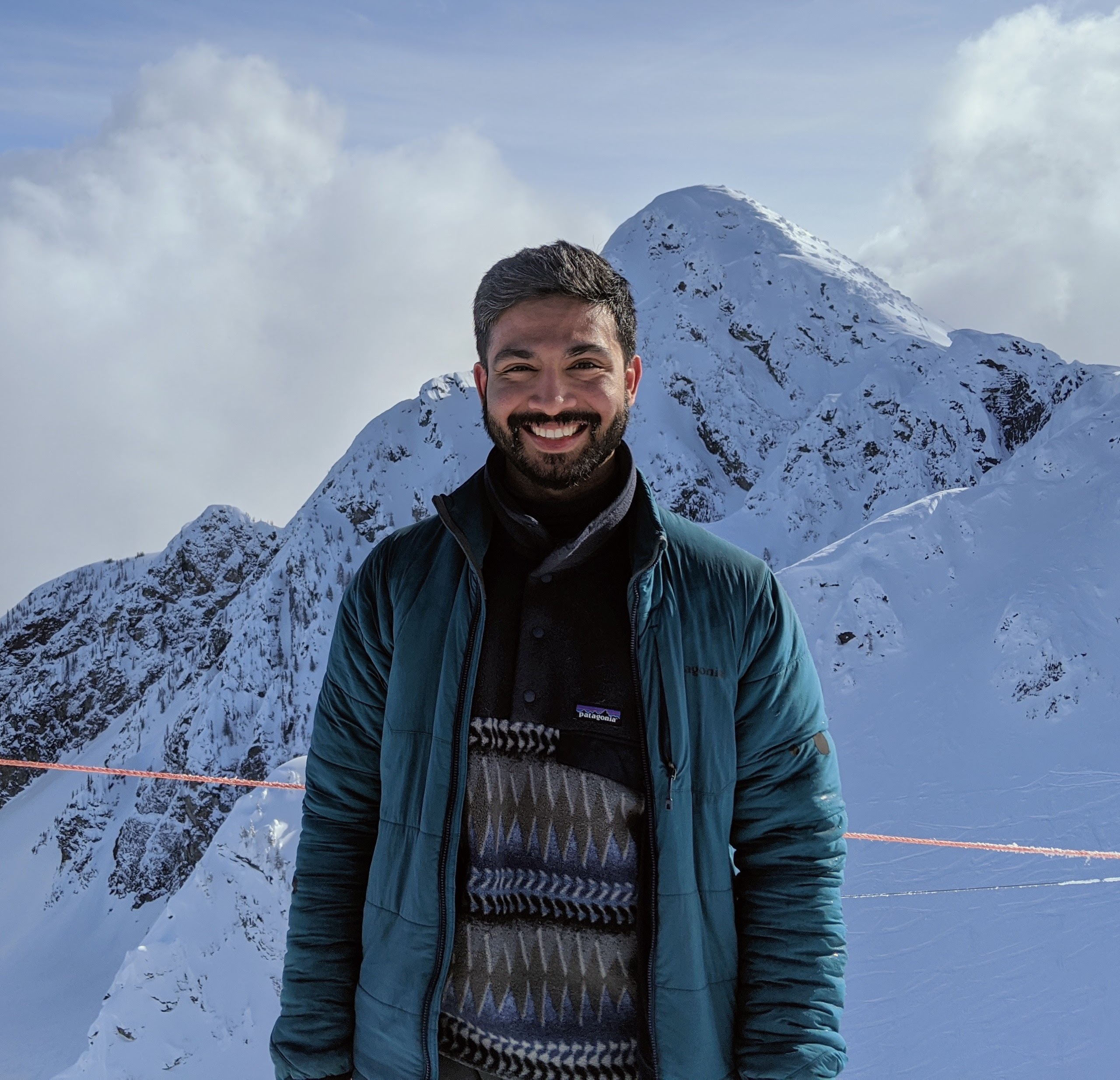 Safder is a first-generation Pakistani immigrant to the unceded territories of the Musqueam, Squamish, and Tsleil-Waututh Nations. He thrives on continuously finding new ways to challenge himself and gets a kick out of shattering people's assumptions about his interests and abilities. Since getting his (stereotype-reinforcing) degree in engineering from UBC, Safder has worked on several social inclusion and advocacy projects with local grassroots organizations and currently works with his alma mater helping the new generation of engineering students find meaningful work. His favourite things in the world are helping others find their passion and community and dismantling barriers to opportunities where certain groups have been historically and systemically excluded. An avid lover of all things outdoors, his current focus lies in improving access to and inclusivity (as separate from diversity) of outdoors clubs/organizations by working with Colour the Trails, the UBC Varsity Outdoors, and the Greater Vancouver Orienteering Club. He is always looking for connections to grow with and learn from and can be reached on Instagram, Facebook, or LinkedIn at "/safderr."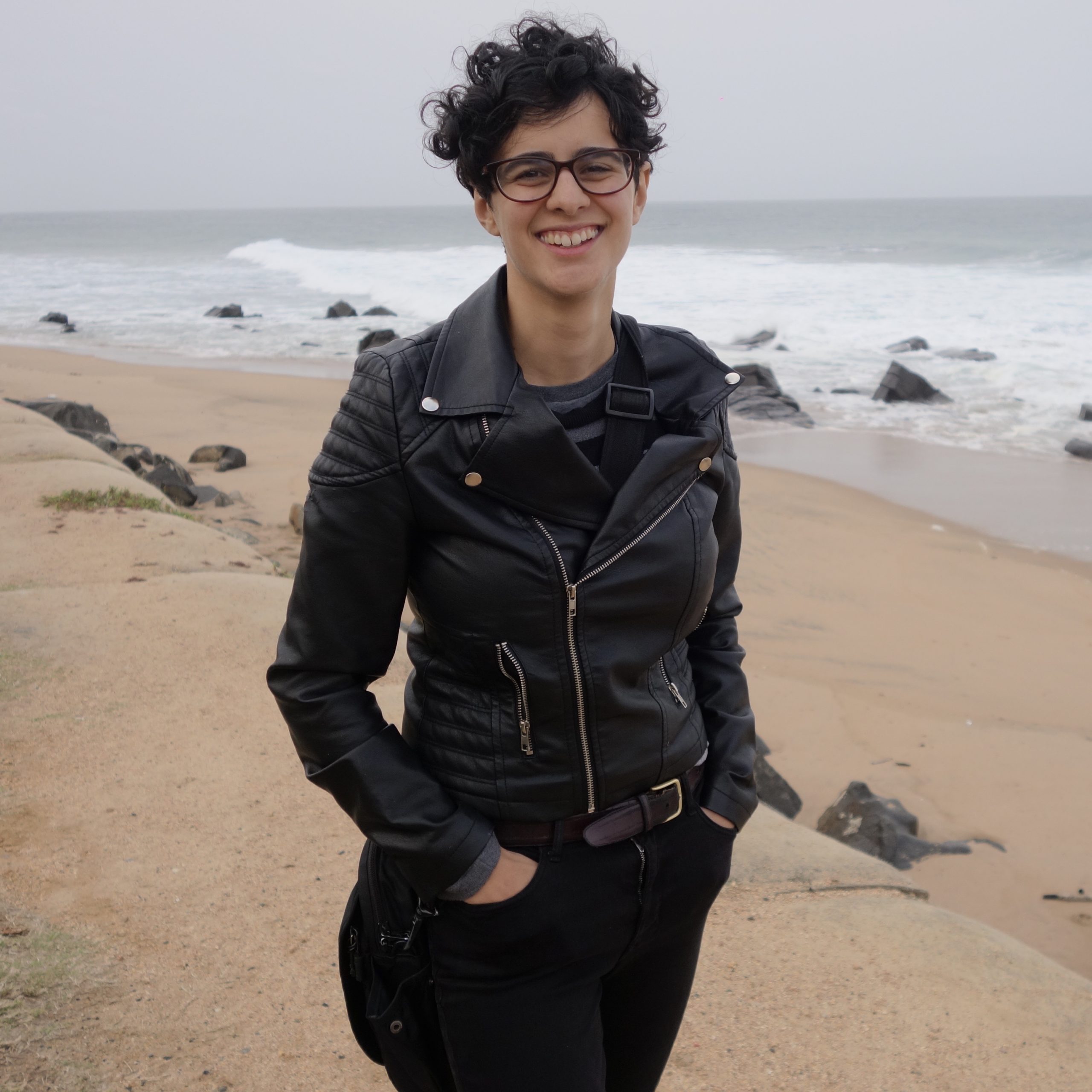 Ranah (She/Her) is a first-generation Canadian-Iranian settler. Living and (un) learning on the unceded territories of the Musqueam, Squamish, and Tsleil-Waututh, she has always felt a deep connection to the ocean. Currently, Ranah is completing her Master's degree in Biology, specializing in Aquatic Toxicology, at Simon Fraser University . Her scientific research investigates how oil spills affect marine environments by analyzing seaweeds which act as bio-indicators for marine ecosystem health. Ranah hopes her efforts will improve future policy decisions regarding our oceans. Outside of her curiosity-driven research, Ranah is passionate about addressing socio-economic security in British Columbia's local food systems. In particular, she strives to help shape the emerging Canadian blue economy. With her environmental non-profit experience and other scientific findings, Ranah is learning how it can be decolonized, equitable and sustainable. When she is not stuck inside crunching data and writing papers, you can find Ranah scuba diving 20 meters deep in our marvelous marine ecosystems!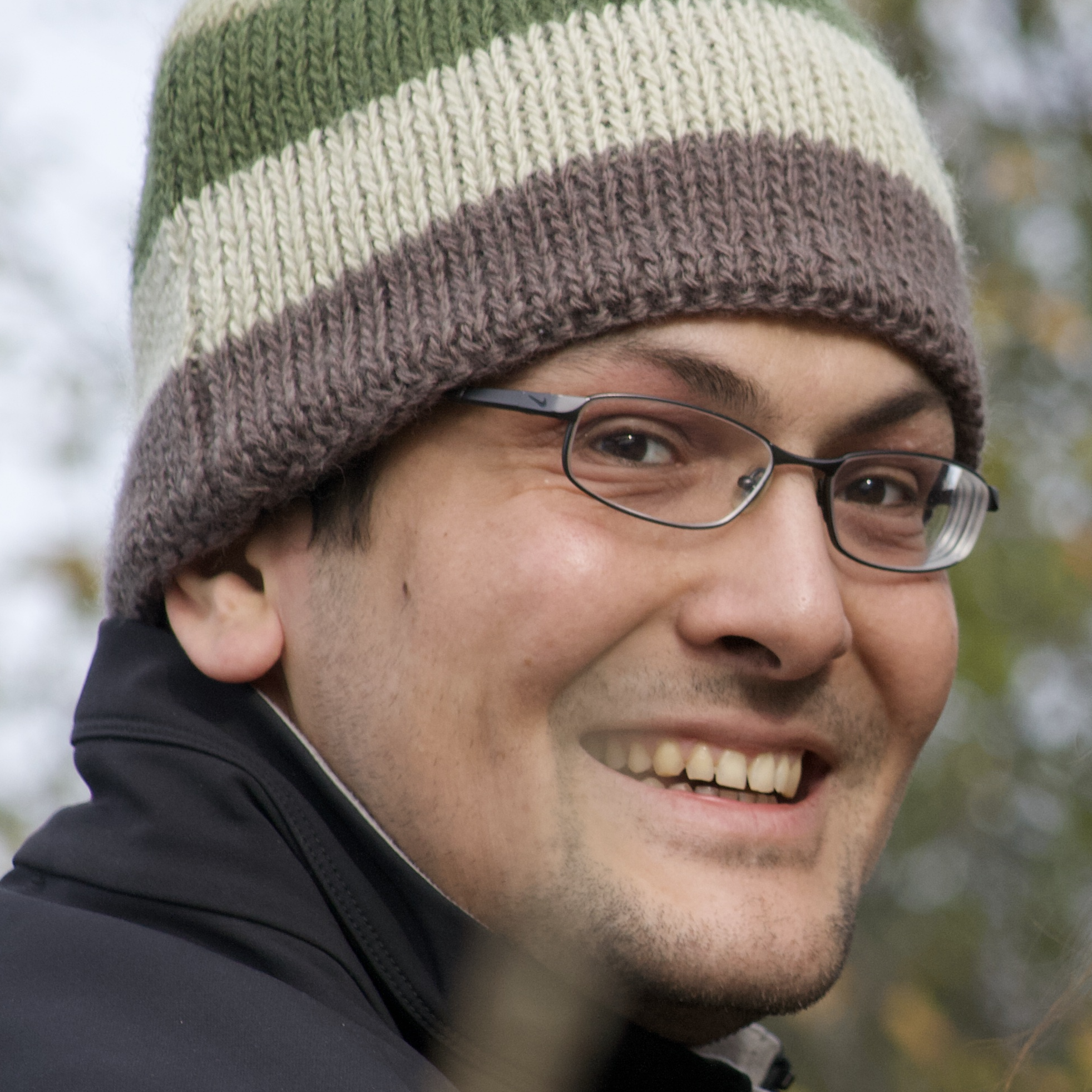 Jean-Sébastien is an eternal optimist who is amazed by the potential of the human being. Yet, he is worried at the sight of a changing world that is becoming increasingly complex with automation, the polarization of the public discourse, greater inequalities, global warming, and the massive population movements it will generate. He worries that such a transformation could exacerbate divisions. How can we connect people who are so different? How can we meet such a challenge for our democracies? Faced with these tensions, how can we create spaces for sharing and understanding others? He founded Iciéla (Here and there in French), a not-for-profit organization that trains intercultural youth leaders and facilitates the citizen-led co-creation of inclusion policies for municipalities and educational institutions. He also acts at a systemic level by advocating for the introduction of a proportional voting system in Québec, having led for nine years a transpartisan campaign that would better reflect the diversity of political views. Jean-Sébastien is motivated by his desire to get closer to a world where everyone's potential can be fulfilled in a fair and inclusive society.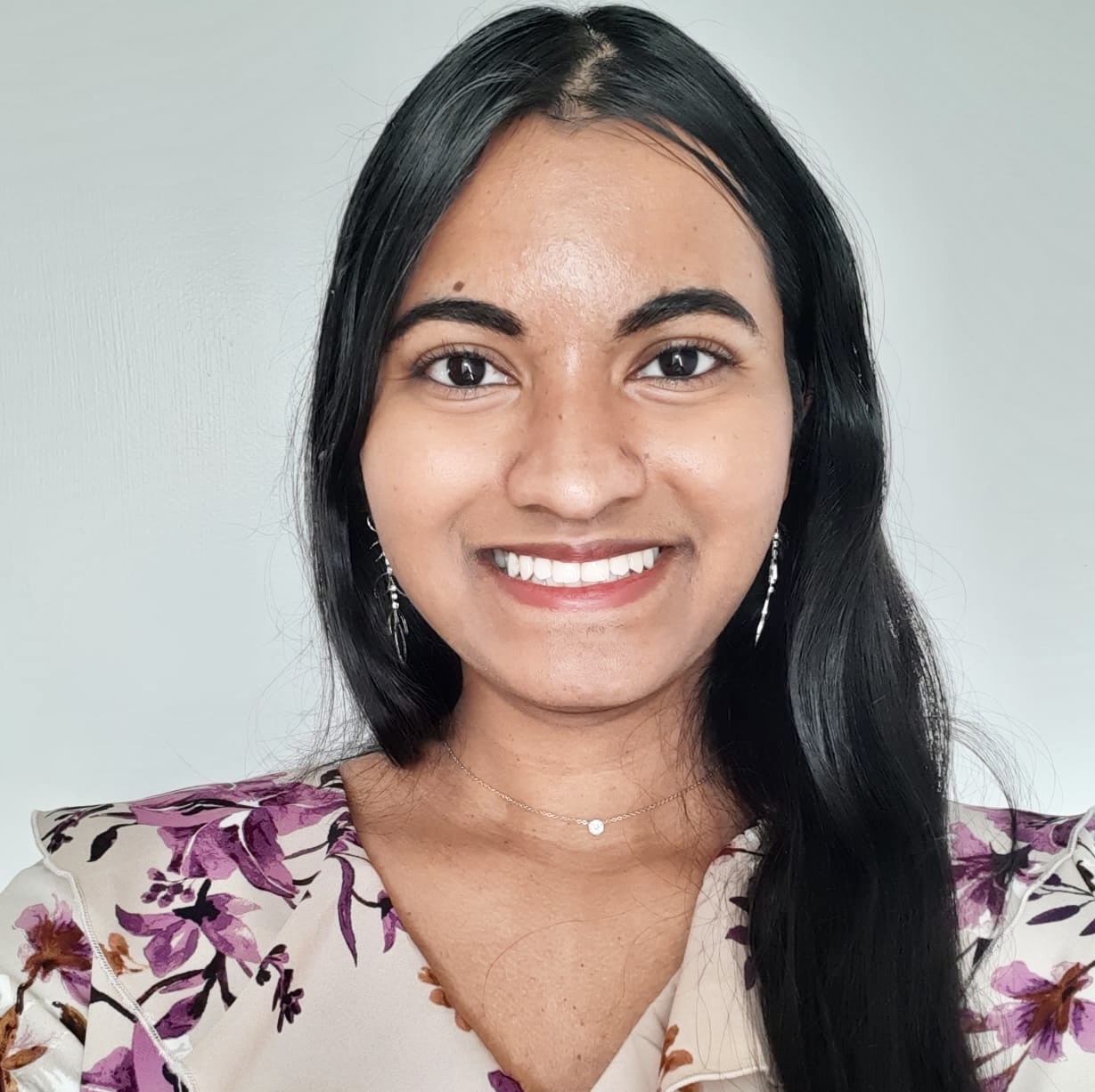 Lucksini is a first-generation Canadian. Her early years growing up in the civil war period led her to understand many of the health disparities and systems-level discrimination that were evident for certain groups. Witnessing this experience at a young age prompted her ambition to support communities in a meaningful and inclusive manner with a particular focus on families fleeing conflict-affected countries in search of a new beginning. She completed her master's training, where she focused on improving equitable access to essential health services for marginalized populations using upstream approaches. Also, she supported innovators in program monitoring and evaluation for a portfolio of maternal and child health projects implemented in low-and- middle-income countries. Her growing interest in the policy sector led her to pursue an opportunity to better support the mental health needs of seniors, youth, and racialized communities as part of COVID-19 response and recovery efforts. She is an advocate towards racial justice and the need to incorporate a health equity, trauma-informed and anti-oppressive lens in the development and implementation of future policies.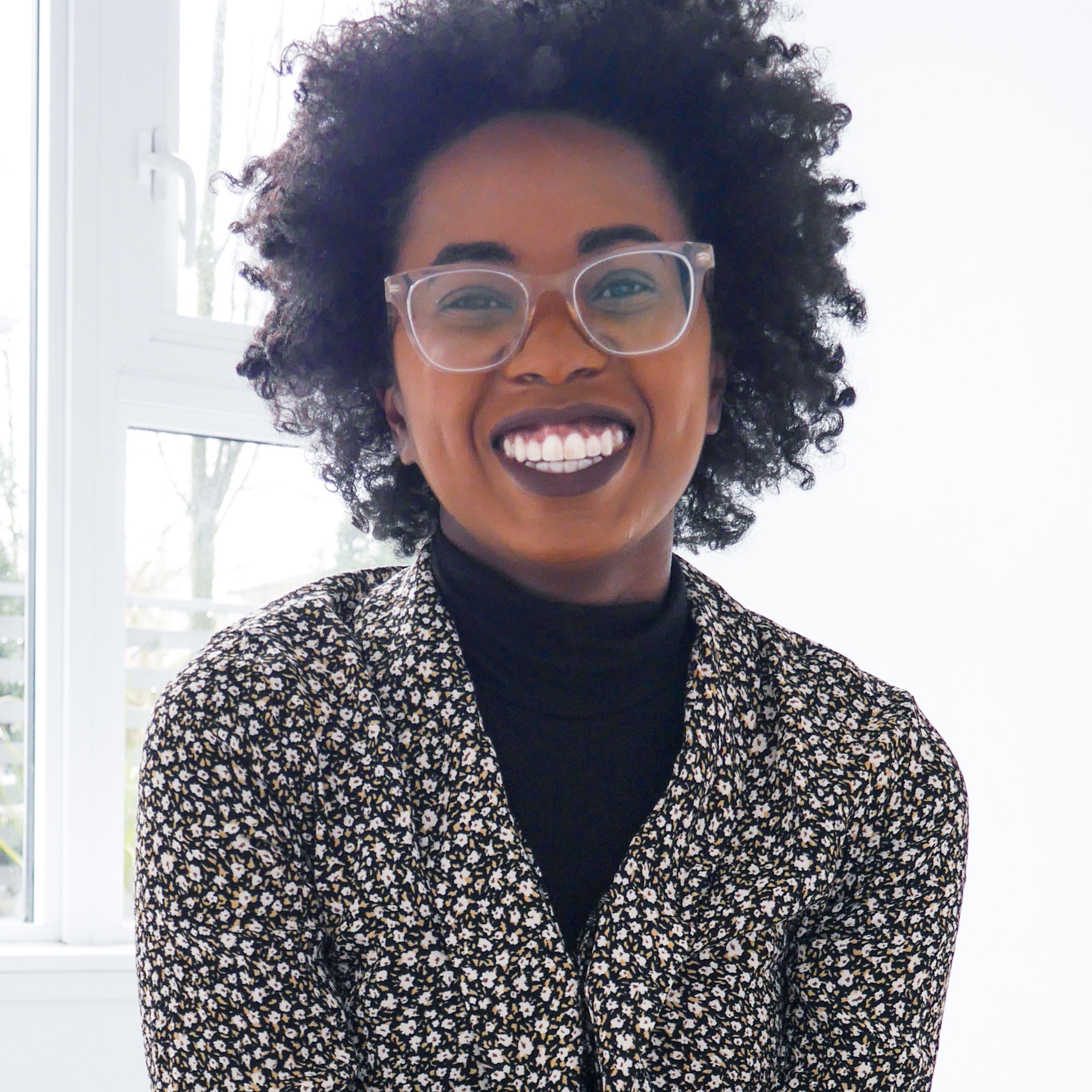 Kayla is at the forefront of creating equitable and just urban communities throughout North America. Prior to moving to Vancouver last spring, she worked in New York City at HR&A Advisors, an economic development, real estate, and public policy consulting firm. During her time at HR&A, Kayla worked with various government agencies, nonprofits, foundations, and private sector clients to develop policies and programs that support the United State's changing demographics. Before joining HR&A, Kayla studied at Southern Methodist University, where she received a BA in History. As a Robert Mayer Undergraduate Fellow, she conducted field interviews throughout the American Midwest and travelled on a research grant to eastern Germany to study transnational socioeconomic policy implementation in declining industrial centers. Kayla also analyzed historical and economic trends of eminent domain and highway development in Dallas as an Engaged Learning Fellow. She is an incoming Master's student at the University of British Columbia's Community and Regional Planning program. When she's not thinking about the future of cities, Kayla enjoys reading, going on long hikes, and playing board games with her husband.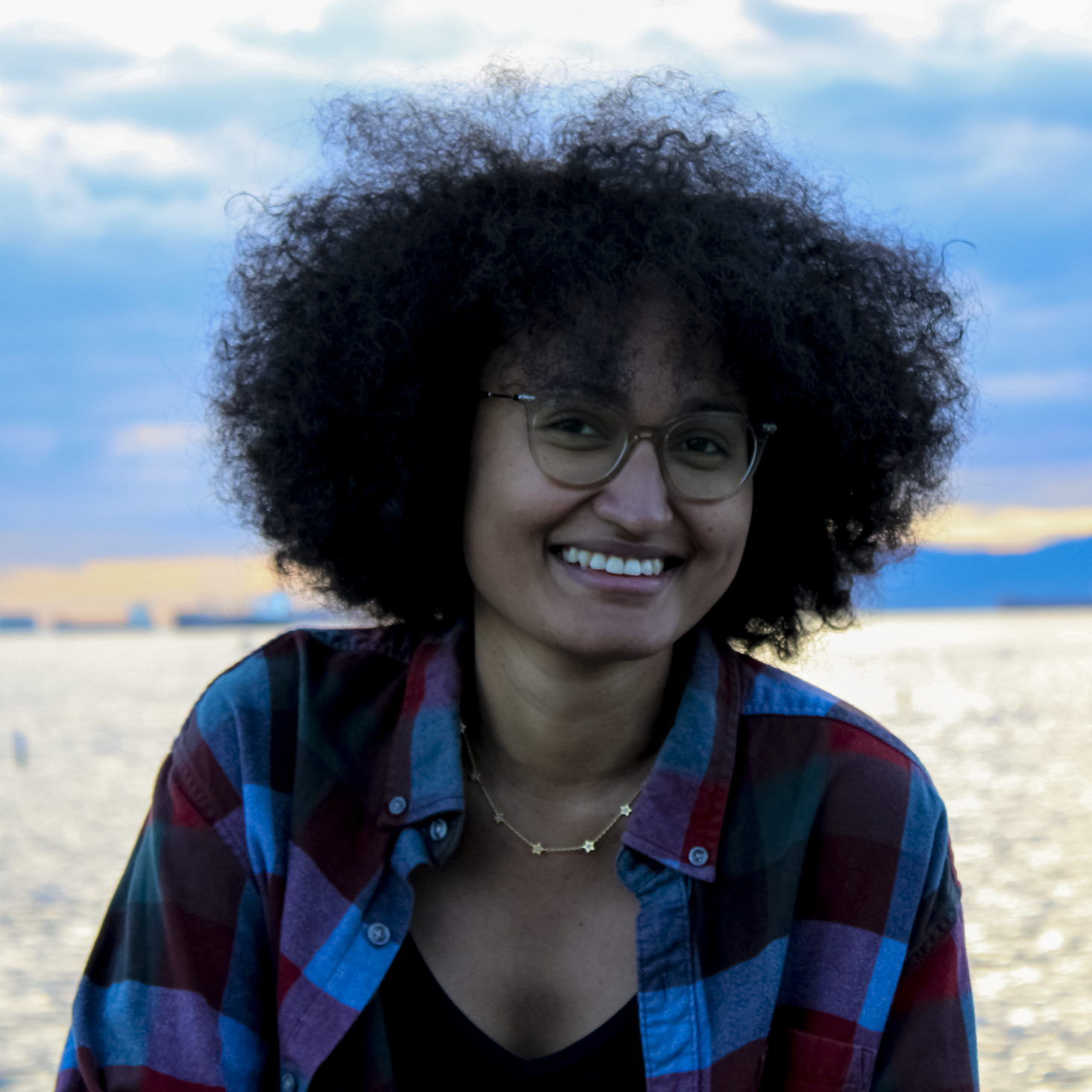 Joy is passionate about social and environmental justice. She has a particular interest in sustainable community development. She currently studies Social Innovation at Saint-Paul University, and she uses education and social entrepreneurship to push for social change. In her work, Joy combines an intersectional, human-centred design and decolonized approach in social innovation with her acquired experience from her previous degree in architecture and environmental studies to find adequate solutions to build a more just, resilient, healthy and inclusive environment for everyone. She has a strong interest in mental health and wellness too. She finds them essential in social justice work. Joy brings passion and kindness to everything she does. She was a Speaker Ambassador at the Planetary Health Annual Meeting at Stanford University in 2019. The same year, she was a delegate at the UN Climate Week summit in New York, while she worked with Global Landscape Forum for the implementation of the UN decade on Ecosystem Restoration. Her work and community engagement lead her to be among the young leaders under 30 in sustainability by Leading Change Canada in 2020 and 2021.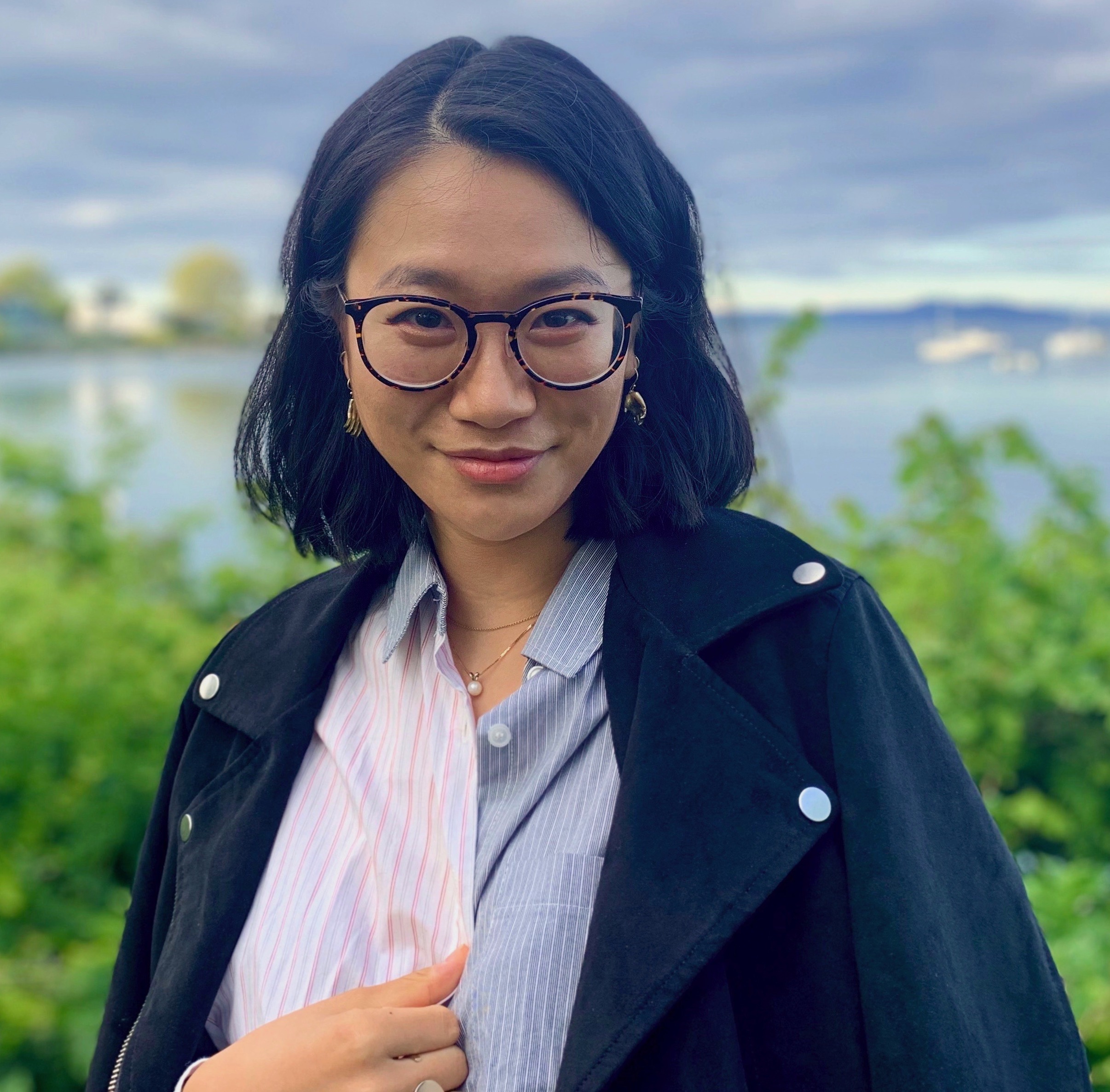 Joanne is a full-time multi-tasker, equity designer, and sporadic creative. She's a second-gen Chinese-Canadian privileged to (un)learn and redefine her settler-colonial and Asian diasporic experience on unceded Coast Salish Territories. Although seldom rooted, she currently shares the land of the lək̓ʷəŋən Peoples. She's a self-proclaimed status-quo disturber and dedicated to challenging power and privilege in her work as a service designer for the BC Government. She's energized by (re)imagining just, liberated, and decolonized spaces and systems – a tenet she reinforces in her facilitating, writing, and as co-founder of Ignite the Warmth, a non-profit that supports underserved and unhoused communities through youth-led and asset-centred programming. If her design thinking and BA from UBC have taught her anything, it's to be a lifelong learner and adamant non-expert. Her Aquarian and Enneagram 7 heart feels most full when dreaming about pleasure activism, by the ocean with gouache, or fermenting something she probably shouldn't be.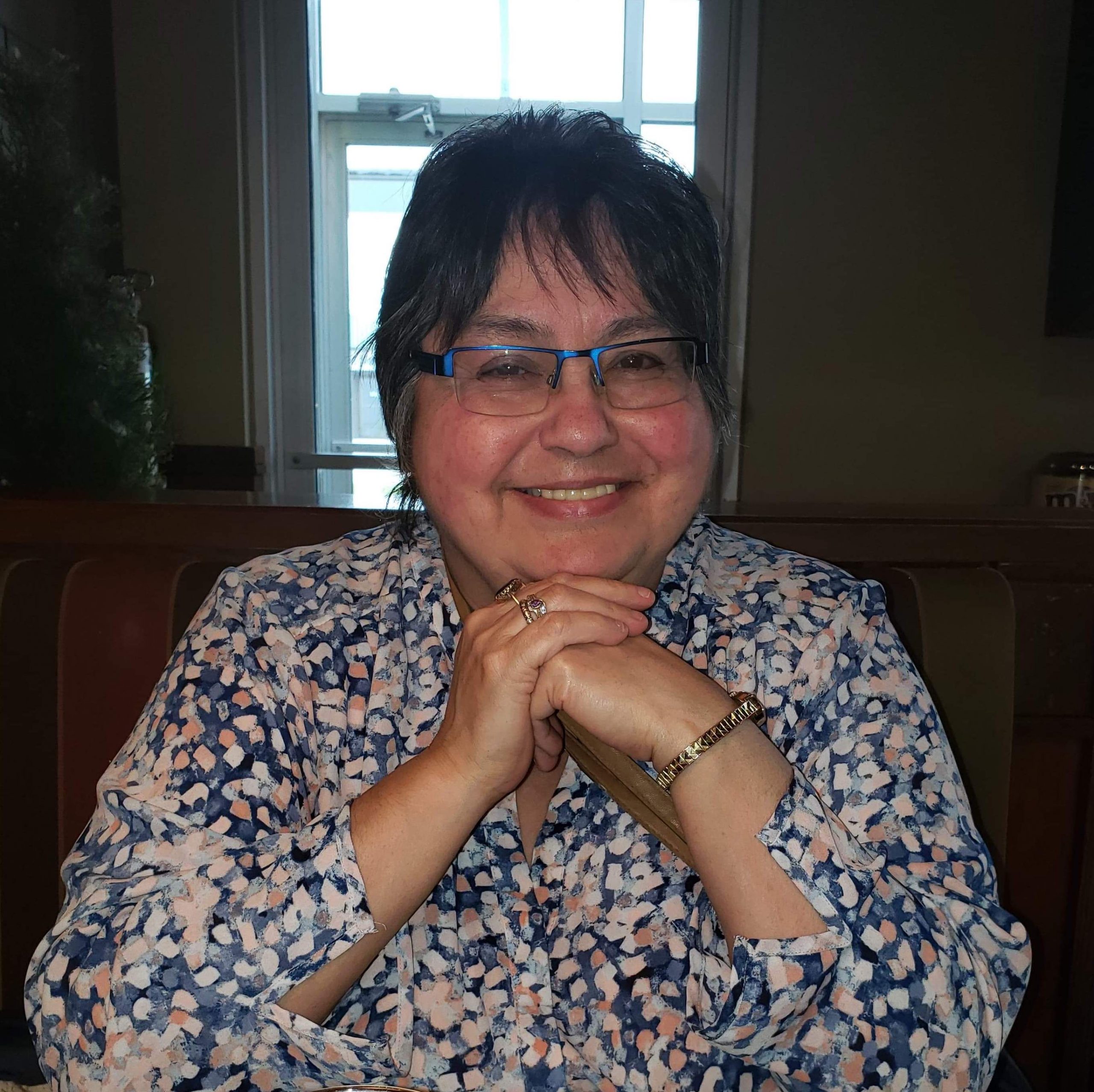 Joanne has a background in Public Administration, Life Skills and Human Relations. Since 1996, with her education to support her, Joanne has used her skills to help Indigenous artists and organizations in her community. This work has led to a passion and talent in arts administration. This has included project planning and coordination. Joanne has also helped artists with developing their bios/ artists statements and assisted with documenting their work. She has raised funds for artists projects in the community for over 20 years and has been successful in assisting the Lester Center of the Arts in raising over 250,000 dollars towards their capital improvement fund. Joanne plans on dedicating herself to the community arts in the next few years through conducting research into the needs of Indigenous artists in Prince Rupert based on and using an Indigenous strategic planning model she learned while attending the Banff Centre of the Arts. Her main objective is to assist Indigenous artists to build their capacity and make community plans as a group. Joanne planted herself at the grassroots level to work in community development. She hopes to organize a conference for local First Nations artists regarding taxes and professional development sometime.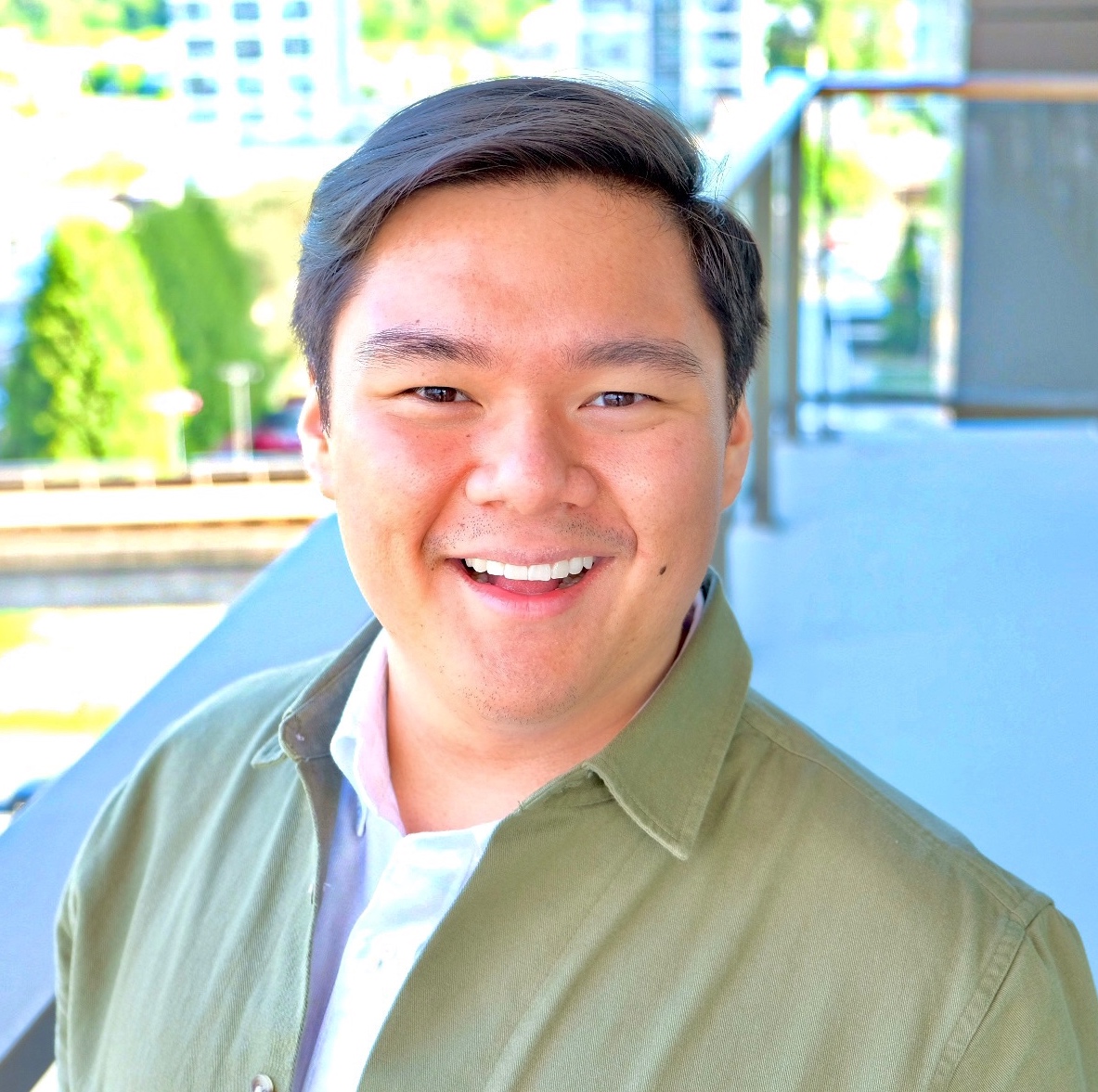 James has a big heart and an even louder laugh. Focused on making life better for people, James has fought for the rights of workers and labour unions through public policy advocacy and community organizing. As a communications strategist, he has managed and led campaigns across Canada with the NDP and non-profit organizations. James currently works as an Account Manager for the NOW Group, a firm creating winning campaigns for progressive causes. Previous to this, he worked for the provincial government, serving as a Ministerial Advisor to BC's Cabinet. His work included establishing the Canadian Chinese Cultural Museum, working on BC's universal childcare system, and launching TogetherBC, BC's first Poverty Reduction Plan. When not at work, James spends much of his time serving as a member of the Board of Directors to YouthCO and CityHive Vancouver. You can usually find him in front of a karaoke mic or throwing up finger hearts in group photos.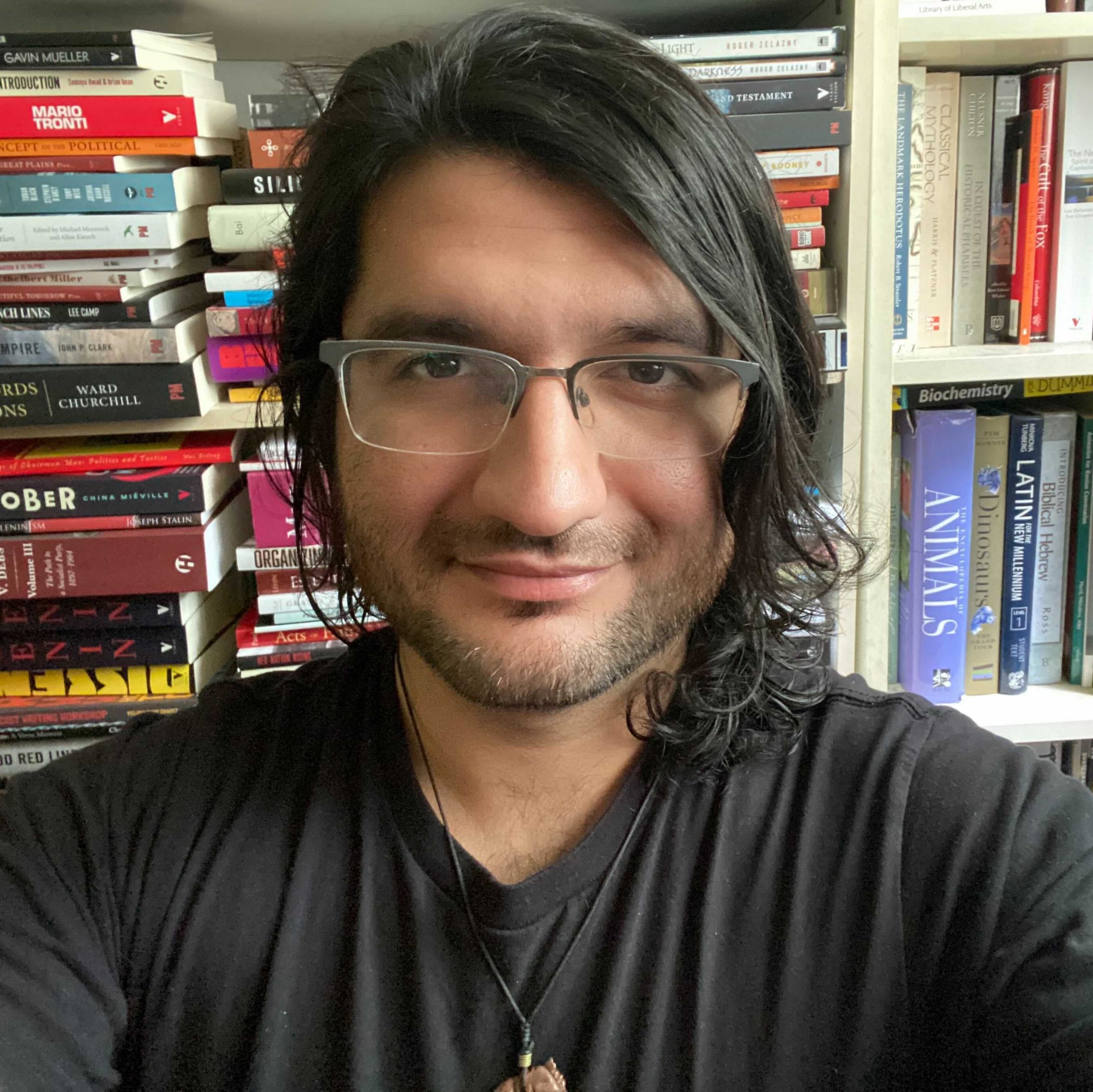 Ismail is a settler of Turkish-Mexican descent who has been shaped by growing up in three radically different countries. He is currently a student studying political philosophy, an aspiring writer of both fiction and non-fiction, and has been working on societal change for nearly a decade. He is currently a community organizer with the Coalition of Progressive Electors (COPE) and volunteers with Unite Here and inner-city kids-at-risk at the Vancouver Writers' Exchange. He has also been involved in anti-racist/anti-war activism in the BDS movement, once served as the co-chair of the UBC Social Justice Centre, and worked with the North Shore Young Citizens' Forum to increase public engagement in local politics. His passion is empowering ordinary people, as he believes everyone has the skills and ideas to build a better world. He hopes to combine his theoretical background from his education with his real-world changemaking experiences to build grassroots coalitions that are open, empowering, educational and inclusive. Outside of that, Ismail enjoys wilderness trips, cooking, art, the humanities, cats, and owns two pet rats.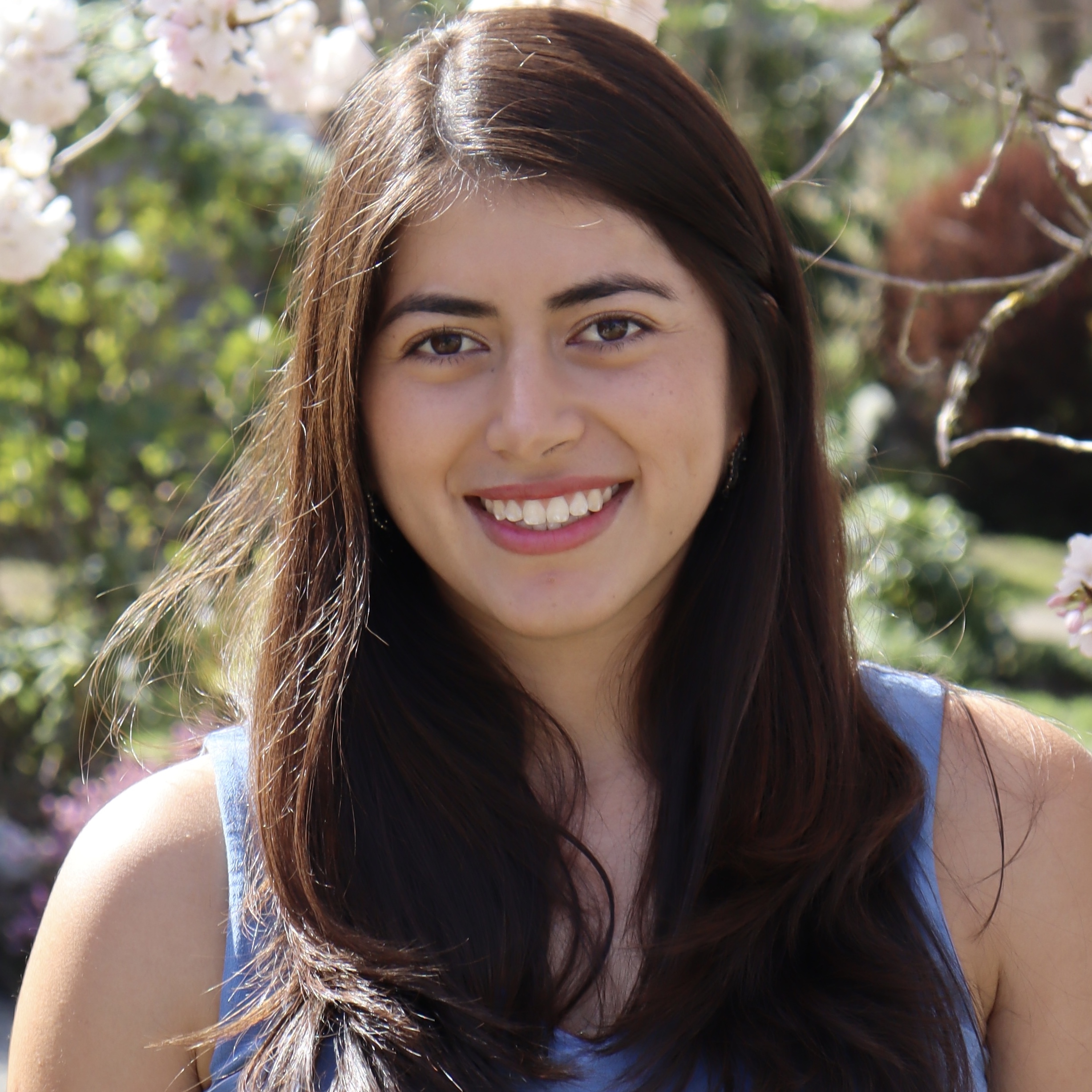 Fernanda is an uninvited guest in Coast Salish lands where she moved from her dear city of Oaxaca, Mexico. Fernanda loves to (un)learn and is excited about life. She studied at the University of British Columbia in the Faculty of Land and Food Systems and is now working full-time as a research assistant analyzing elephant data at the Wildlife Conservation Economics Lab. She laughs and smiles, especially when surrounded by passionate friends who want to change the world. She dreams of increasing educational opportunities for Latin children. Fernanda loves complex questions, trying new things, and despite growing in the city, she has fun getting her hands dirty (with soil)! She enjoys meeting strangers and is a small talk fan. She starts every day with a cup of coffee and writes everything on her google calendars. She de-stresses by running in False Creek, and she is grateful to the urban planners who decided to build so many tennis courts in Vancouver!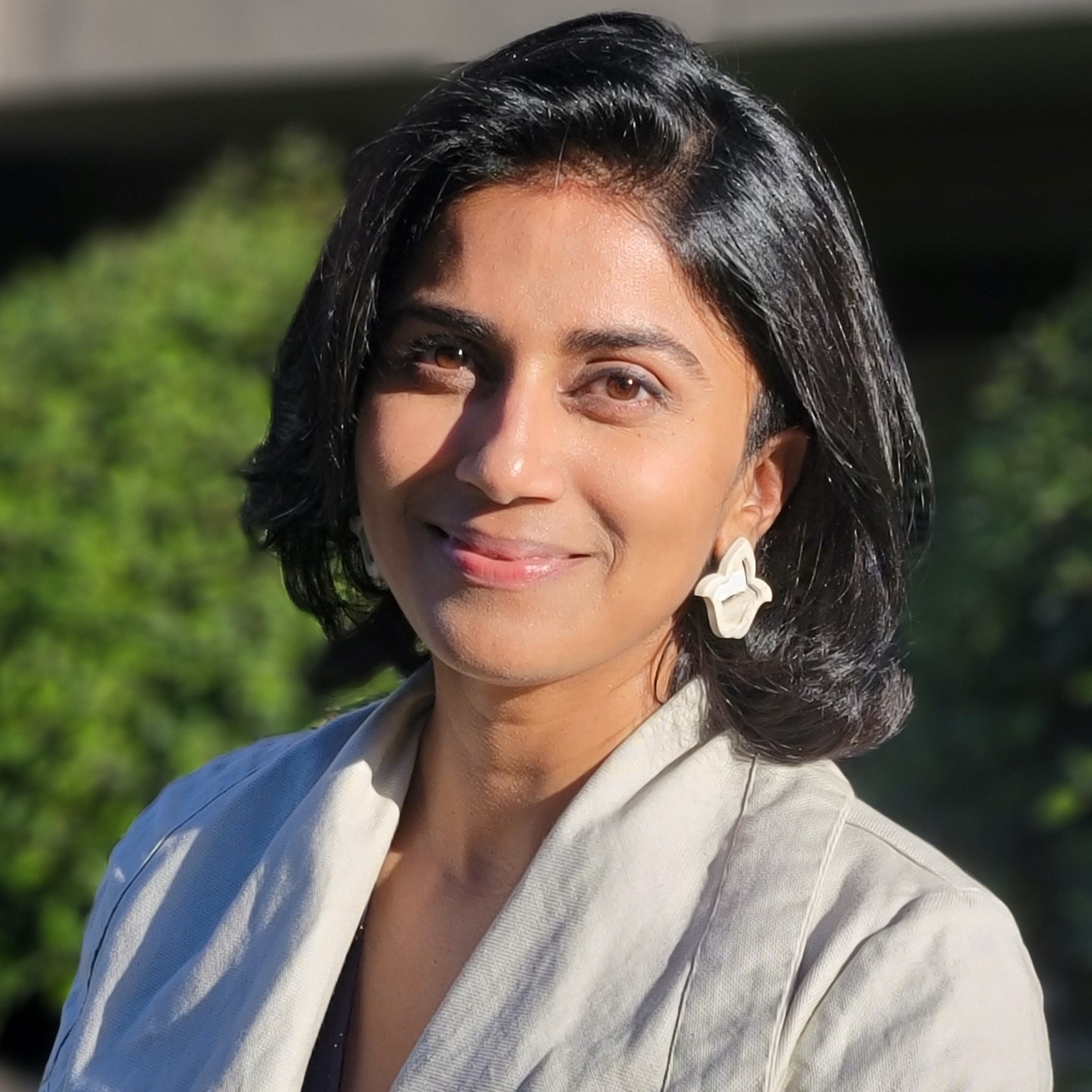 Fatima is a lifelong learner who seeks to understand the interplay between individuals and systems and how this can be harnessed, harmonized and leveraged to bring about positive, impactful change in an increasingly globalized world. In her professional life as a scientist and research professional, she has over a decade of experience spanning multiple countries and blending academia, industry and NGOs, and has built an interdisciplinary career in support of improving human health. She is passionate about finding ways to build equity in healthcare and facilitating well-being programs that enable grounded, holistic and engaged living through education, dialogue, and creative expression. She is most happy when discussing ideas and planning solutions over drawn-out meals with brilliant souls.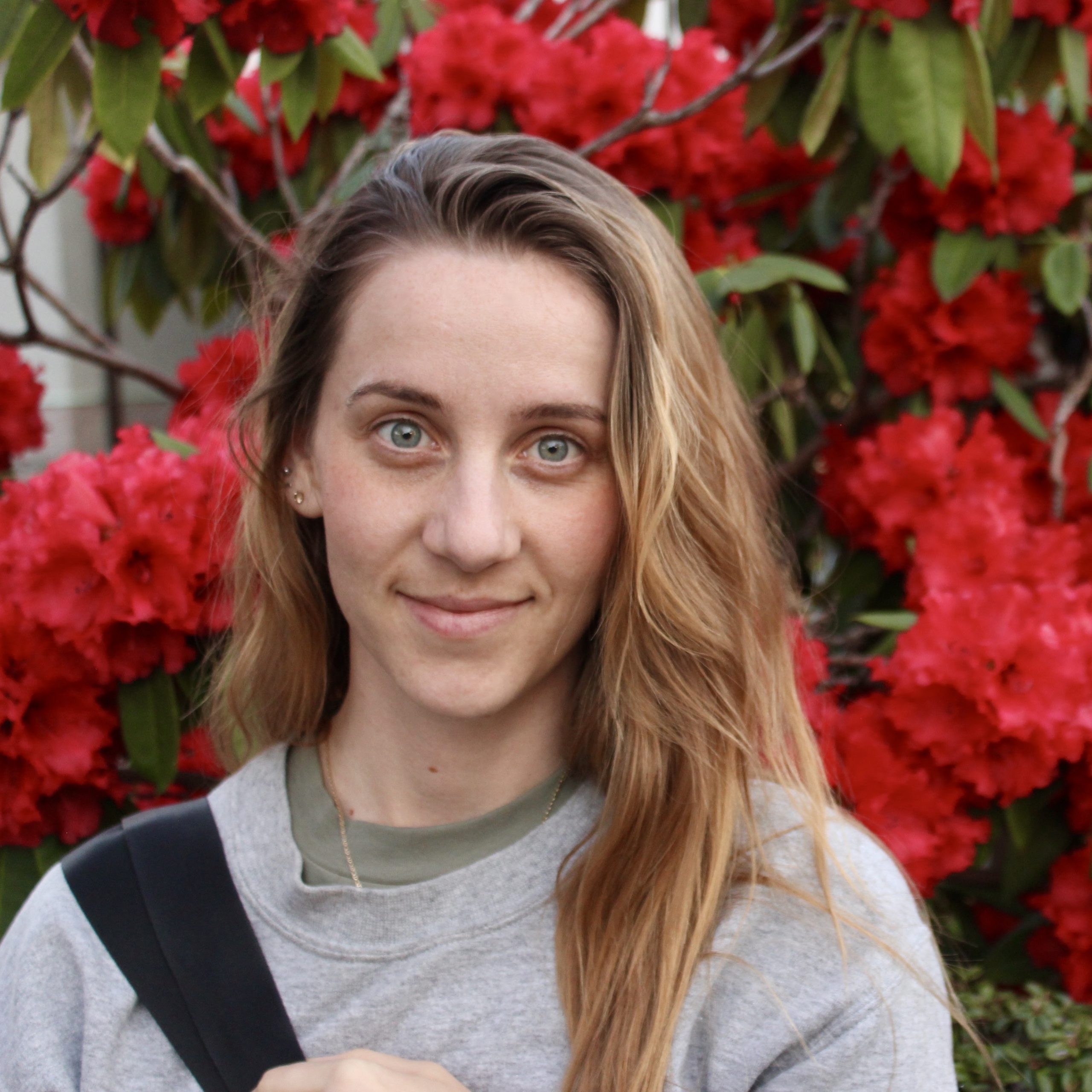 Emilia gets excited about social movement strategy, alternative economics, and the role art plays in inspiring our radical imagination. She has worked on climate and environmental justice issues since 2012, as a community organizer, researcher, campaigner with environmental non-profits, and now policy analyst. The best part of her current work is supporting Indigeous-led, community-owned renewable energy. Emilia holds a master's from the University of Victoria where her studies in political ecology focused on fossil fuel divestment, anti-capitalism and the climate justice movement. Emilia is insatiably curious and likes asking frequent and big questions. An important question that guides her work, art, and activism is: how can we collectively rise to the challenge of climate change in a way that creates a more just and equitable future? Emilia is happiest on the dancefloor, napping outside in the sun, painting, or with a good book. She'd like to write one of her own one day. Until then, she mostly composes love notes to friends, long to-do lists, and policy briefs.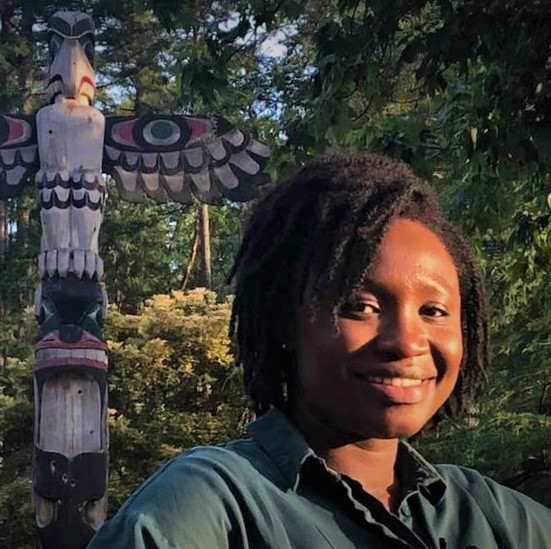 I am a political scientist, gender, and human rights advocate. I have seven years of experience and skills in policy research analysis and advocacy, negotiations, development programming, communication, monitoring and evaluation. I have worked in academia and domestic and international development sectors on issues of good governance, sustainable development, social inclusion, gender equality and human rights. I leverage my experience and networks to influence governance policies to benefit the poor, marginalized and underprivileged in Ghana. Working on elections, gender mainstreaming programs, and sanitation financing, I have assisted women in being elected and appointed into the local governance system in Ghana and provided technical assistance for adequate sanitation services and access for rural and urban poor. In my spare time, I work as a professional rapporteur at conferences and workshops. Over the years, I have coached young women and men to develop a career in rapporteuring.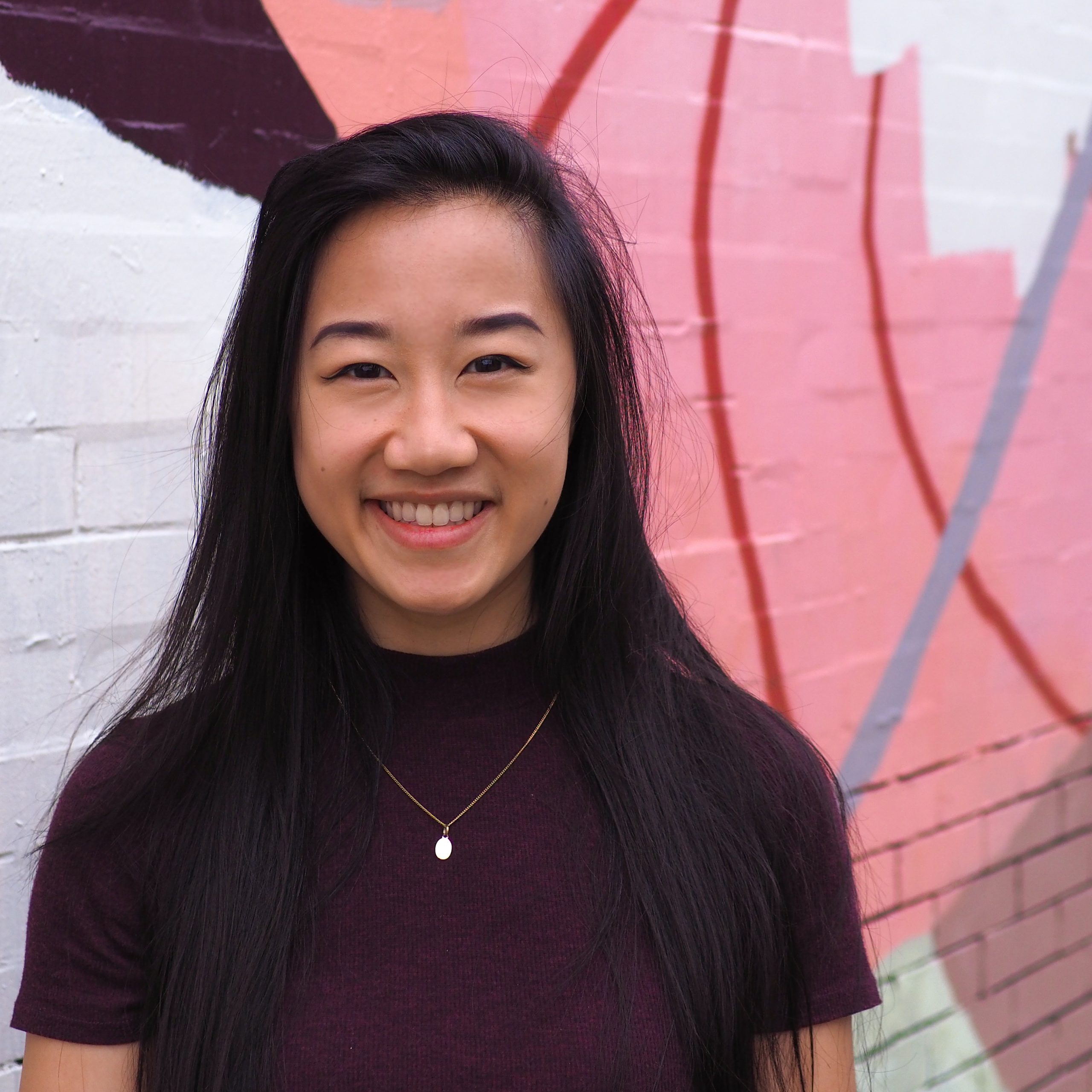 Alyssa is a multi-hyphenate creative living on the unceded territories of the Squamish, Musqueam and Tsleil-Waututh Nations (Vancouver, Canada). With a background in dance and musical theatre, Alyssa has expanded her creative practice to include writing, art, graphic design, and film. She holds a Bachelor of Arts from Simon Fraser University, with a major in Communication and a minor in Interactive Arts. She is also an alumnus of CityStudio Vancouver. Alyssa approaches her work through dialogue and exploration in order to develop a narrative. Alyssa is a proud third-generation Chinese Canadian. She uses her skills to advocate for racial justice and the environment with a local and community-focused lens. Currently, Alyssa works as a Communications Associate at SFU while running her freelance creative service. In her spare time, she continues to perform, reads Wikipedia entries for bad 90s movies, and drinks too much iced coffee.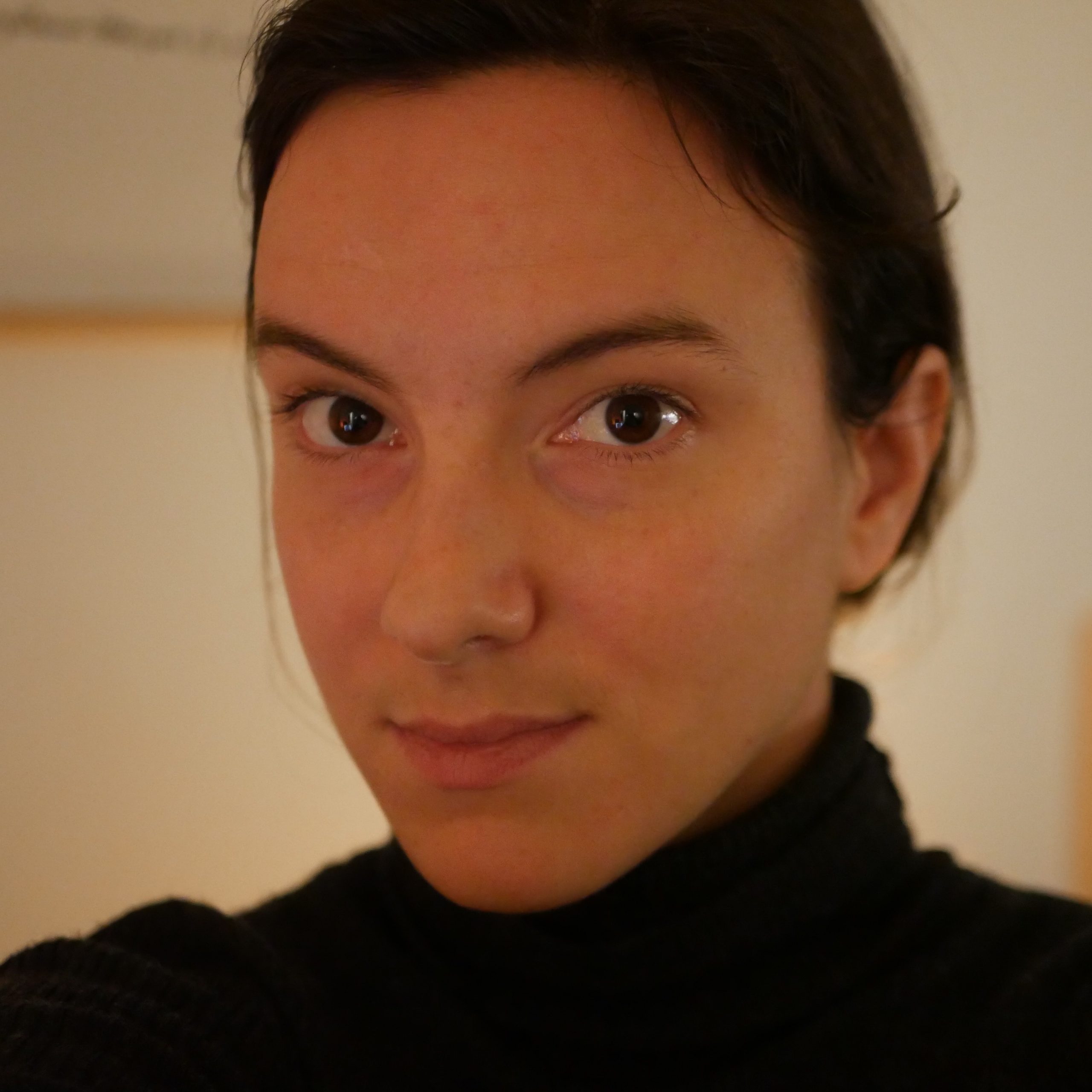 Charlotte is an action-oriented doctoral student who has worked with francophone communities of refugees and immigrants in the unceded Coast Salish territory, also known as BC. Charlotte's work has led her to pursue a Master in Public Administration (MPA) and doctoral studies in Comparative and International Education. By drawing upon multilingual education, migration studies, and constructivism she wishes to co-design alternative pathways to traditional integration programs with refugees and immigrants that build upon their languages, cultures, and traditions.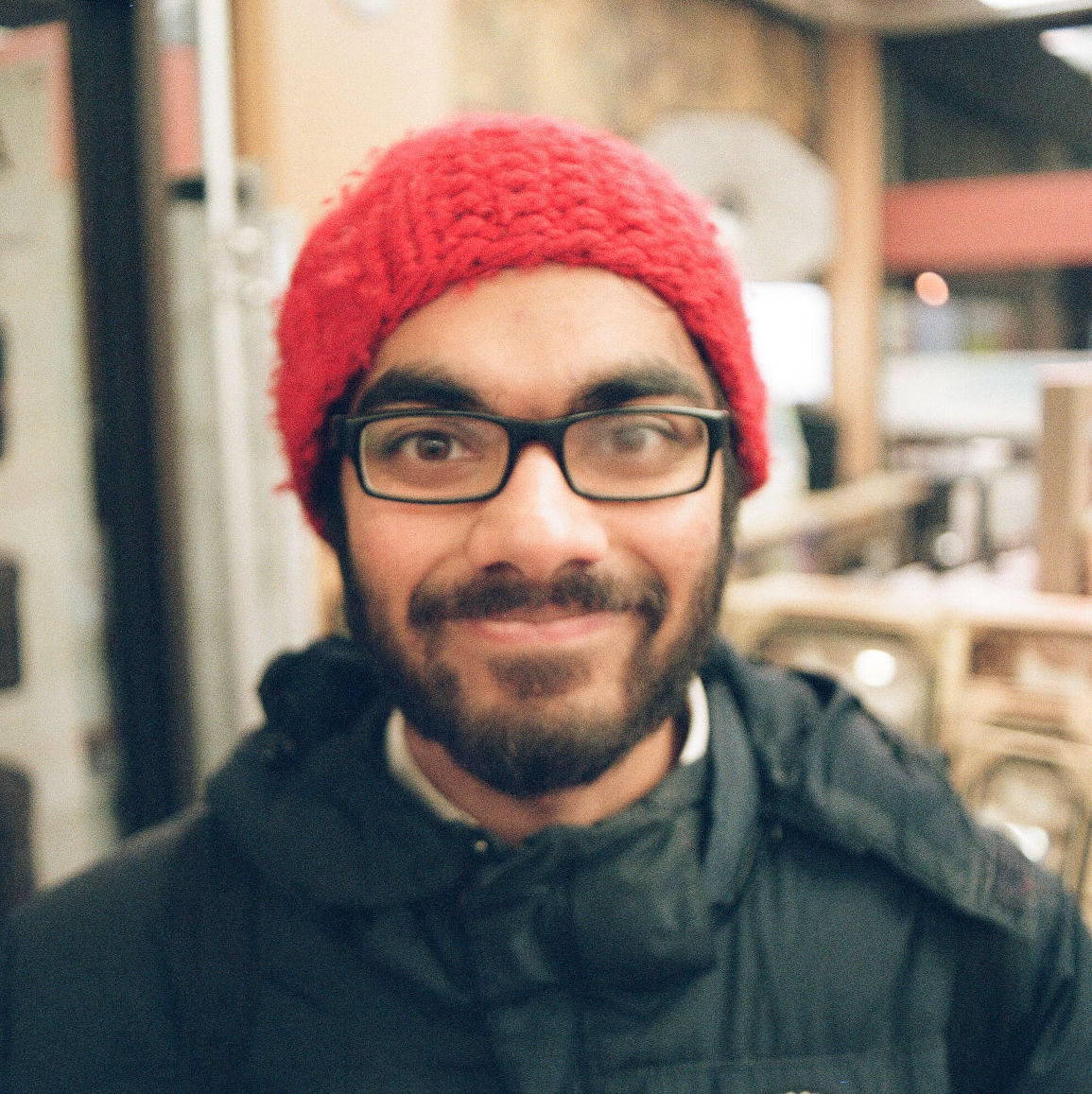 Asad was born in India, raised partly in the Middle East, and then transplanted to Toronto suburbia. Having bicycled across the country twice, Asad calls Kingston, Ontario where they went to school as well as a corner of Nova Scotia home. He first moved to the Yukon to work for a youth non-profit and ended up slowly befriending the entire CPAWS team (especially the canines). Asad may be found cycling hands-free in the summer, chasing the Northern Lights after placing a pizza order, walking dogs for friends, and taking photos which stagnate on hard drives. His dreams involve running a printing and publishing company, with a side of journalistic endeavours, and access to a projector for film screenings, and an espresso machine to make coffee for others while slurping down hot chocolate.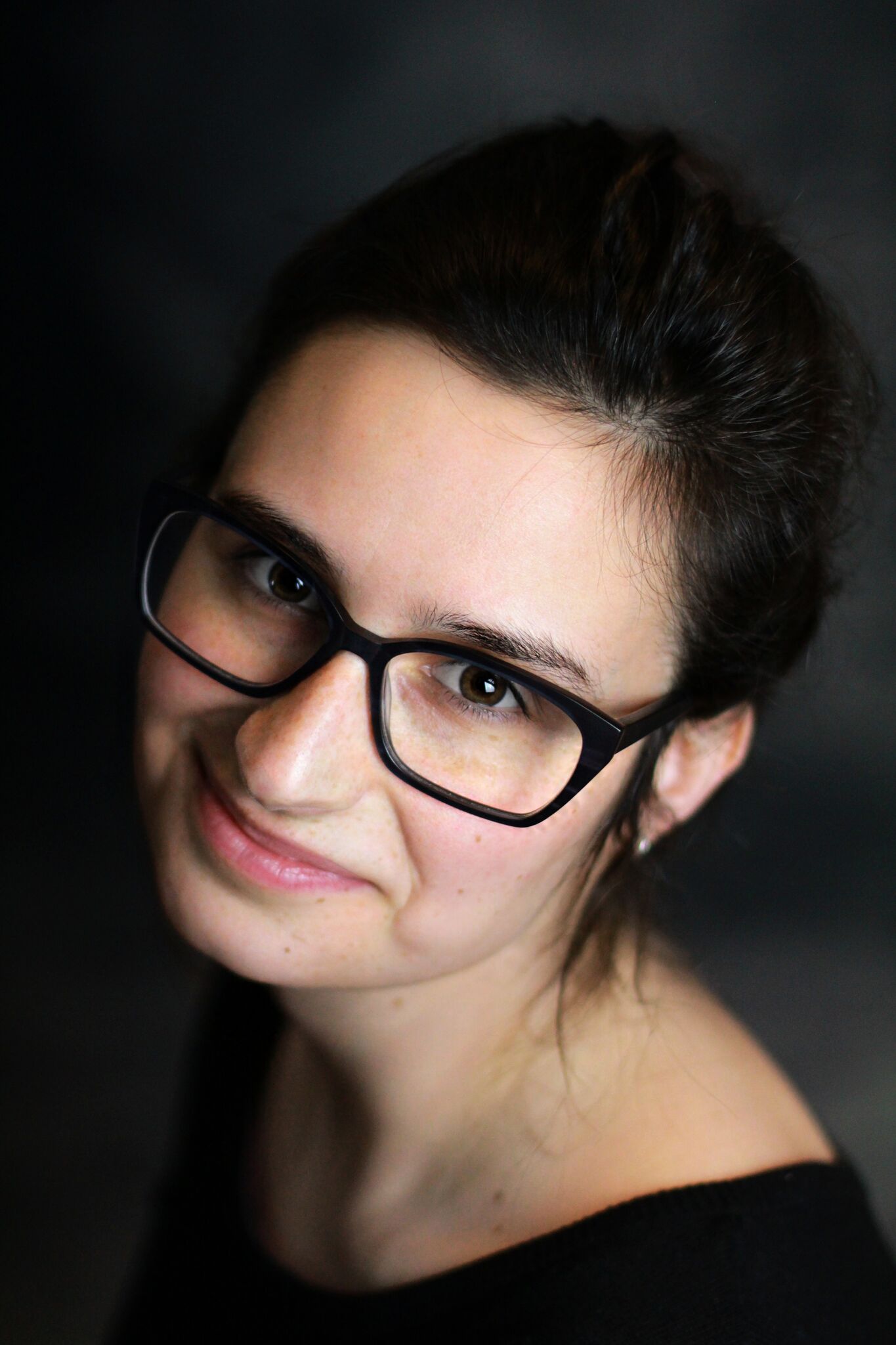 Elana (she/they) is a content creator and project coordinator based on unceded Coast Salish land. A third-generation white settler born and raised in the U.S., she has lived in Vancouver for just under a decade. Since completing a B.A. (UBC) in Interdisciplinary Studies in the Social Sciences and Creative Arts, she has worked with a number of non-profit organizations in BC, including the Vancouver Pride Society. She is passionate about using the written and performing arts to talk about privilege and identity and about helping youth to pick apart and unlearn white supremacy through arts-based learning. Outside of work, she can be found producing theatre, making comedy, thrift shopping, and probably waiting for the bus. Elana is excited to be a part of the 2021 RADIUS cohort, and grateful for the opportunity to learn from and with this group of folks.