New RADIUS Slingshot Accelerator ventures help people live healthy lives!
We are thrilled to announce five social ventures – Restore Human, PlayCity App, Graines de Chefs, My Lil'Healthbot, and XOMBO – are joining the 2019 RADIUS Health Promotion Lab Slingshot Accelerator. Slingshot is a six-month program that supports early stage, social impact ventures that are ready to grow. RADIUS also offers a $25K equity investment in each venture.
RADIUS' newest social entrepreneurs have found innovative ways to encourage healthy eating and physical fitness. Their solutions include a social media app that connects complete strangers to play their favourite sport; a novel personal training approach that emulates nature; teaching kids how to cook healthier meals; a vending machine that provides health-promoting advice and products; and an artificial-intelligence-powered health data app that helps people lose unhealthy weight. By shaping people's lifestyle choices, these ventures are contributing to the reduction of lifestyle-based chronic diseases – the leading killer and cause of disability-adjusted life years among Canadians.
The Slingshot Accelerator offers a comprehensive and rigorous cohort-based experience that pushes entrepreneurs to achieve their performance and impact goals. Through a variety of learning opportunities including classroom sessions, entrepreneur-in-residence sessions, legal support, accounting advice, marketing strategy advice, mentorship, and peer learning – entrepreneurs will advance their business to the next level.
RADIUS' Health Promotion Lab will support these ventures to increase their reach and impact by engaging key systems stakeholders in the local community. By using RADIUS' social labs model, barriers to growth will be identified and tackled to improve each venture's reach to groups at-risk of chronic disease.
Below, you can learn more about each of the entrepreneurs and their ventures.
Meet the new Health Promotion Lab Slingshot Accelerator cohort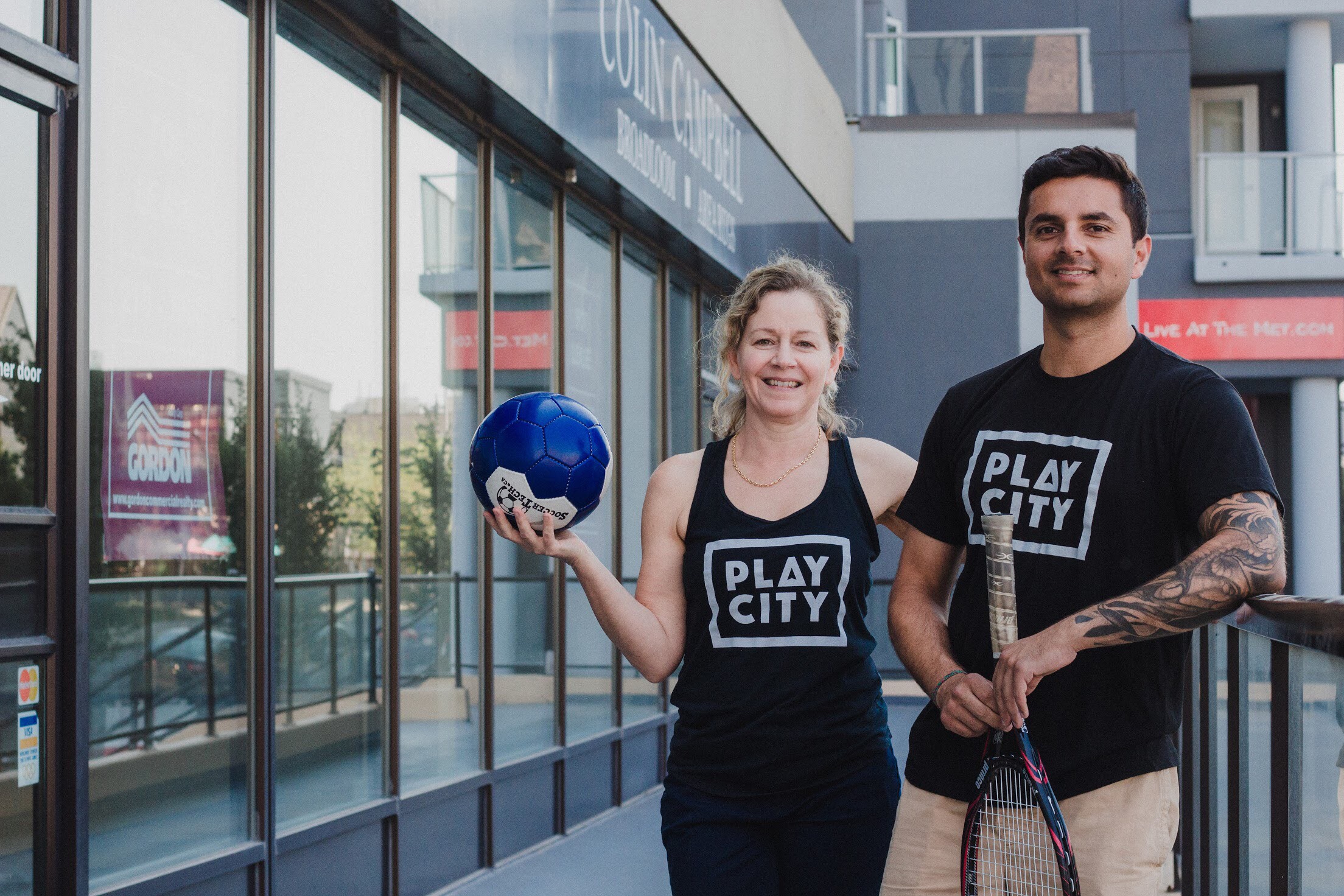 PlayCity is on a mission to create a more active and connected world by using technology to bring people together offline. The PlayCity App and Service Platform (analytics, publishing tools) enables a localized community marketplace:
PlayCitizens (app users) find others nearby, with similar skill and interest levels, to meet and be active with.

Customers are PlayCity partners – service providers (municipalities, recreation facilities, sport organizations and local merchants) who need innovative ways to market their sport, programs and services to reach a broader audience, without the high cost of custom applications while getting data needed for program/service management and reporting.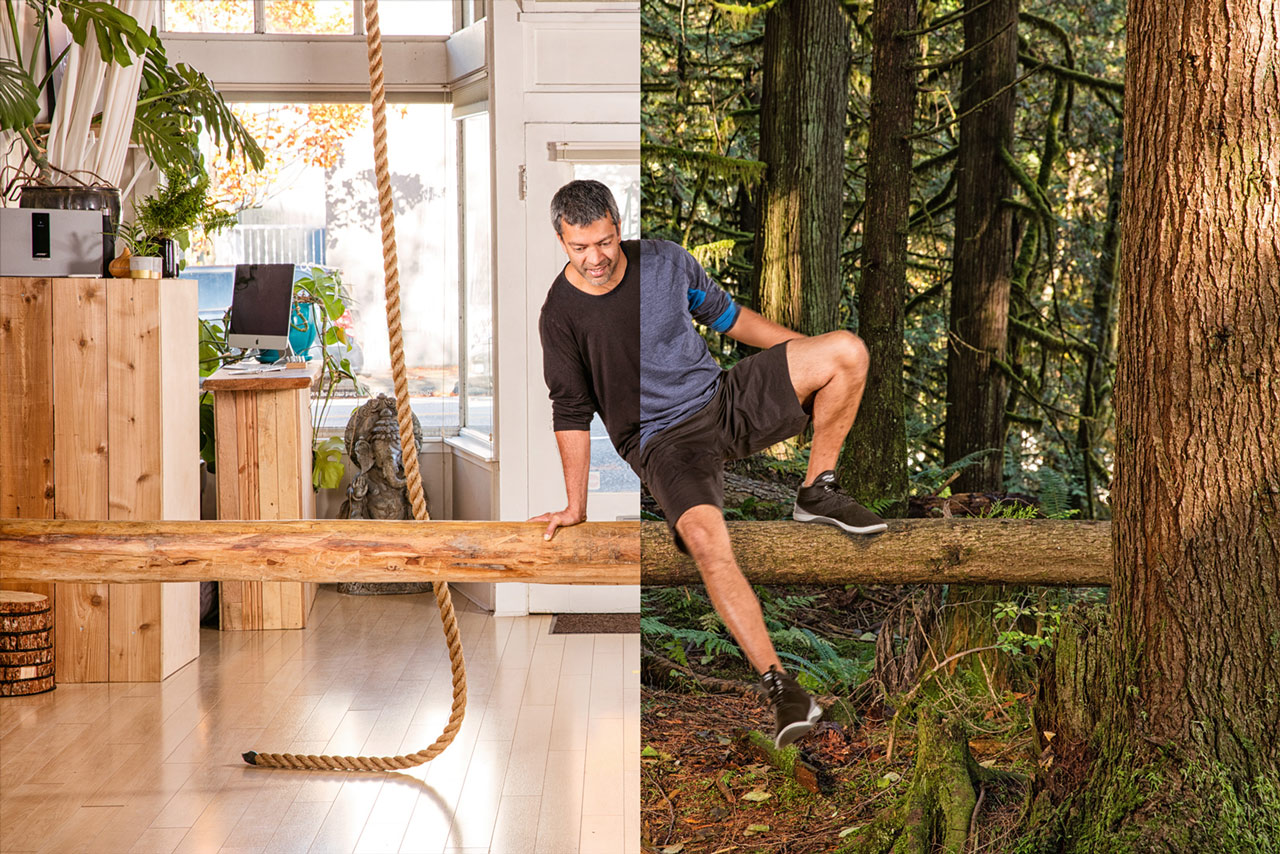 Restore Human is addressing the alarming lack of healthy movement and movement intelligence in our modern urbanized world. Through educational courses, private coaching, and equipment design we are empowering and educating people towards physical freedom and adventure. Operating since 2016, the team at Restore Human has taught internationally and has a physical 1600sq ft studio location in Kitsilano (3574 West 4th ave). By connecting humans with nature and movement Restore Human hopes to be a force multiplier in promoting conservation, rejuvenation and resilience building for people and planet.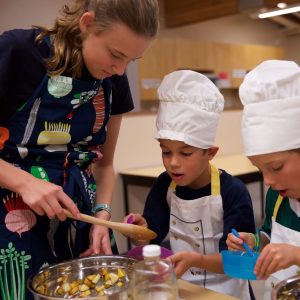 At Graines de Chefs our mission is to foster in children and their families the fun and pleasure of cooking and eating together. Cooking at home is one of the major predictors of good health. So we help people to rediscover the benefits of family cooking, with simple, healthy, nutritious food.

Our objectives are:
Teaching recipes and cooking techniques that are simple, quick and healthy for families, so that they cook more at home.

Encouraging families to cook with fresh, local and seasonal produce to truly nourish themselves.

Showing kids the relationship between the food they eat, their health, their well-being and their environment.
We offer Nutrition and Healthy Cooking programs to elementary and secondary schools as well as weekly after school cooking clubs. Day after day, our team of nutritionists and educators brings fresh and delicious ingredients to schools to spark kids' interest in good food and accompany them on the path to a healthier and tastier future!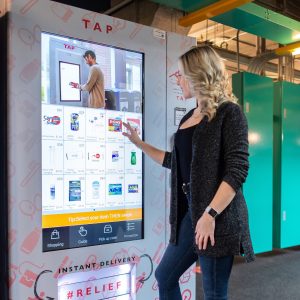 Conveniently access Health & Personal Care products from our AI-powered Healthbots. Visit the Healthbot nearest you or shop online at http://mylilhealthbot.com.
We are grateful to the following sponsors and partners for their in-kind financial support in making this cohort possible.
If you have any questions about the Health Promotion Lab, reach out to Kiri Bird at kbird@radiussfu.com.