It's with much excitement that we introduce the 2019 RADIUS Fellowship cohort!
This group of emerging leaders is joining us from Metro Vancouver's eager, active, and exciting community of changemakers. Their diverse backgrounds have led them to work in a range of sectors, from education to tech to health, through many of the region's notable nonprofits, social ventures, and more.
As part of the Fellowship program, these 17 innovative thinkers and doers will spend the next four months expanding their personal and professional capacities, growing their networks, supporting one another and building connections across the Greater Vancouver social innovation ecosystem.
Program sessions will take place weekly at the RADIUS Hub under the leadership of Fellowship Co-Facilitators Aslam Bulbulia and Jannika Nyberg, with support from Tamara Connell, RADIUS Associate Director of Education and Training. 
Read more about the Fellows below and the instructors here.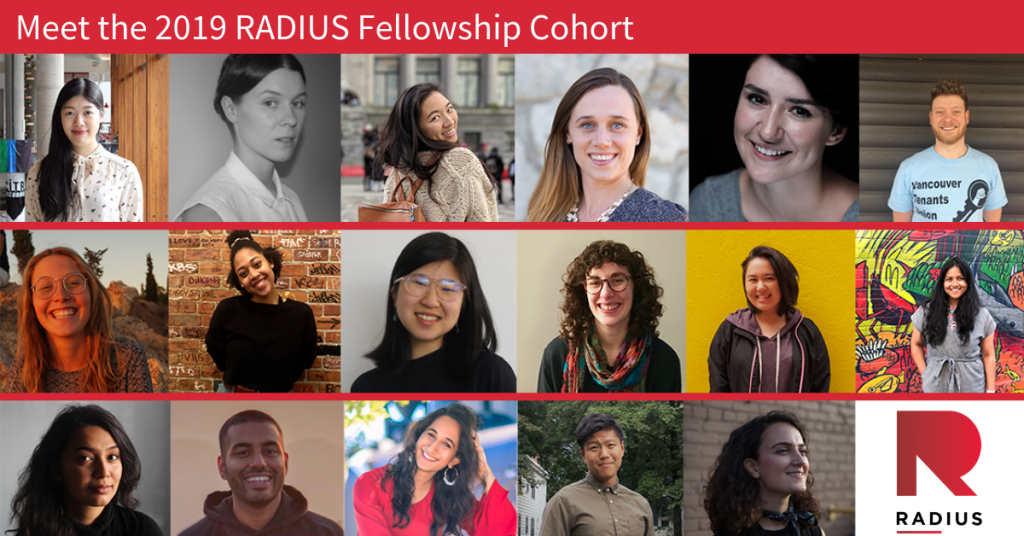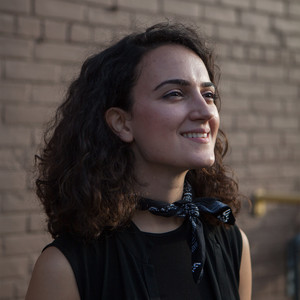 Ava Nasiri is curious about where systems of education, politics, and technology meet. She smiles most when around initiatives that involve equal parts strategy, creative problem solving and community engagement. During the day, Ava wears lots of hats in Education Department at SAP. In a past life she majored in Political Science and minored in asking too many questions at the University of British Columbia. Born in Iran to a family of artists and businessmen, you will find her reading, painting and drinking too much tea at sundown.
Linkedin
Twitter: @avanasiri
Instagram: @avanasiri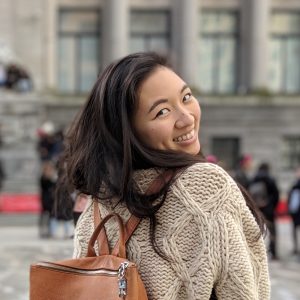 Chiyi Tam is an urbanist, a second generation Canadian-Chinese settler from Vancouver. She currently runs community operations at Vancouver startup – Social Nature. In her previous professional roles, Ms. Tam has been a community organizer, mobilizing research from UBC Farm and Oxford University's Department of International Development in sustainable food systems, technology and international development. During her time at UBC, Ms. Tam received the Walter G. Hardwick Scholarship in Urban Studies for her writing on the racial implications of Vancouver's evolving mythology of Chinese real estate investors. Ms Tam is heavily involved in Vancouver's ultimate flying disc community and is an advocate for gender equity in sport. Ms Tam is also a proud alumnus of CityStudio Vancouver and Inner City Farm's cohorts.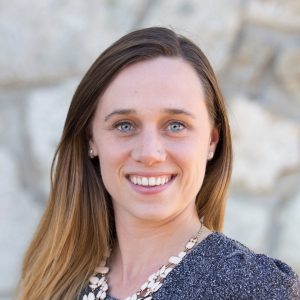 Daniela Gunn-Doerge is a third-generation settler who grew up living and playing on unceded Algonquin territory. She has an academic background in human rights studies and dispute resolution. She has worked with the federal government, international feminist organizations, and local non-profits. She is the coordinator of the Front Step Project, an initiative based out of the Mount Pleasant Neighbourhood House, which brings together youth with experience in foster care and older adults to co-design projects that meet their needs. She is curious about intergenerational relationships and the potential human centred design has in addressing loneliness and inequality. She is most happy when singing, canoeing and tearing it up on the dance floor.
LinkedIn
Facebook, Twitter and Instagram: @thefrontstep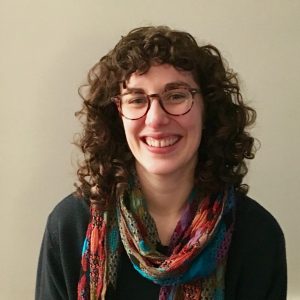 Mari Piggott is a white settler who grew up on the unceded territories of the Musqueam, Skwxwú7mesh, and Tsleil-Waututh nations in East Vancouver. She is an organizer, facilitator, and feminist who cares deeply about creating a socially and environmentally just world. Mari recently returned to Vancouver after completing her bachelor's degree focused on Sociology, Environmental Justice, and Critical Race Studies at Quest University. Throughout her time at Quest, Mari organized the university's annual Power, Race, and Privilege Symposium, sat on Quest's Diversity and Equity Committee, and served as the Student Representative Council's Minister of Human Rights. For the last seven years, Mari has facilitated workshops internationally for youth focused on anti-oppression and peer-counseling. She believes that teenagers and other young people are a powerful force for change. Currently, Mari is working as the Administration Coordinator at Peer Net BC. She is also volunteering with political and activist movements, swing dancing, and eating ice cream whenever possible.
LinkedIn
Facebook: https://www.facebook.com/mari.piggott
Instagram: @marikp4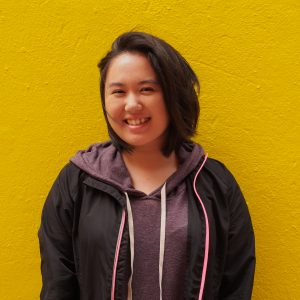 Stephanie Lam is a passionate lifelong learner with an interest in the intersection of public health, health promotion, and medicine. She is finishing her last few semesters of her undergraduate degree at Simon Fraser University in the Faculty of Health Sciences (Population and Quantitative Health). During her time at SFU, she had the opportunity to learn and develop a passion for systems thinking, social entrepreneurship, and community engagement through her experiences with Health Change Lab, the Entrepreneurship and Changemaking Activators Program, and the Map the System Challenge.  Stephanie also works as the clinical research assistant for OVCARE at the BC Cancer Agency, conducting various projects focused on the treatment, prevention, and understanding of gynecological cancers. Previously, she was the Co-Executive Director of TEDxSFU, President of UNICEF SFU, and President of Project Pulse Vancouver. In her free time, she enjoys a good book, spending time with her family/friends, and trying great food in Vancouver.

Twitter: @stephanielam9
Linkedin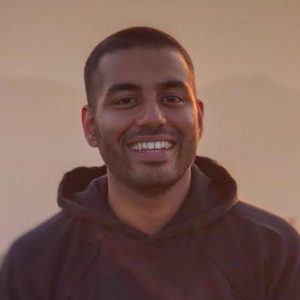 Ravi Patel moved to Vancouver in April 2018 from London, UK. He has spent his career  working at the intersection of social impact, technology and business. He loves to engage in debates and read the latest research on how business and technology can be used to catalyze or amplify positive, social change. After graduating from university, Ravi joined an impact investment fund setup to invest in low-cost education models across the developing world. Taking his passion for education further, he then joined an education technology startup as a product manager, helping teachers to automate attendance, grade collection and administrative tasks in the classroom. In 2016, he decided to switch industries and joined Engaged Tracking as its Chief Operating Officer. The startup helps investors decarbonize their investment portfolios and build socially responsible investment funds. Ravi is excited to join the RADIUS SFU Fellowship and begin working with other fellows in the program on projects that will serve his new, local Vancouver community. After work, you can find Ravi in a dance studio practicing bachata, salsa, and hip hop. He is always keen to meet people who can help him improve his rusty Spanish and French skills as well!
Twitter: @ravipepe 
LinkedIn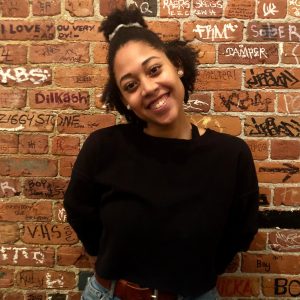 Domunique Booker is a fourth-year student at Simon Fraser University pursuing a Bachelor of Arts in Sociology alongside a certificate in Social Justice. She is passionate about diversity, health and wellness, storytelling, poverty alleviation, and is working to find a way to combine her interests and various skills to bring about positive social change within the Vancouver community. When she is not studying, she spends her time working at a B Corporation certified social enterprise in the Downtown East Side area that works to feed the homeless and hungry population and volunteering at local community centers. She is a co-founder of 'The Black Swan Project', an association striving to highlight the beauty and diversity of African Canadians living in Vancouver through photography, writing, and events. She is also a former radio show host and spent 2018 producing and hosting a weekly radio show that facilitated dialogue and provided a safe space for people of colour to tell their stories and talk about their experiences. Outside of school, work and volunteering, Domunique enjoys cooking and making natural products, such as soaps and lotions, as well as reading and watching films.

Linkedin
Instagram: @domuniquelashay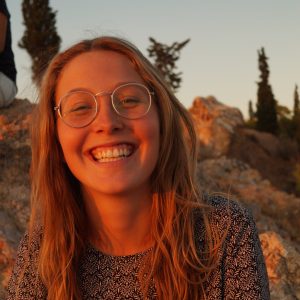 Claire Hamilton is inspired by the people and communities that she's found throughout the world. Most recently, this included the volunteer and refugee community in Athens, Greece, where she participated in the Khora Community Center, a humanitarian collective working to alleviate issues for refugees and asylum seekers. She was part of a small team who set up the Khora Free Shop, a sustainable solidarity-based distribution point which provided clothing and non-food items to refugees and locals. After learning the true meaning of "burn-out" in Athens, she decided to come back to Vancouver and focus on community-building at home. Claire is a facilitator of consensus-based decision making processes and non-hierarchical organizing. She deeply believes in the importance of conversation and dialogue for increasing community and global connections. Claire's interests are wide-ranging (and at times overwhelming) and include international development, the ethics of aid, radical systems-change, mapping, community-building, sustainable fashion, literature, mental health, and baking. She holds a BA in International Development and English Literature from the University of Guelph. Currently, Claire works for Covenant House Vancouver, where she is updating the agency's technological and organizational systems. Claire owes everything to the people who have surrounded her, supported her and mentored her.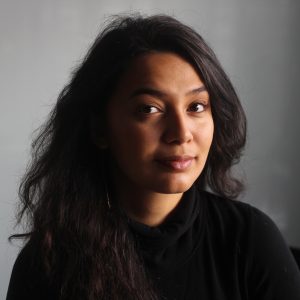 Romila Barryman uses her background in communications to explore, dissect, and critique technology and its intersections. She is passionate about plugging human stories into digital experiences to unleash our imagination and challenge our perception of what's possible. She is the technical, operational, and deeply existential half of jiwa Digital Death Management Inc., dedicated to addressing what happens to your digital assets after you die.  As a settler, she is navigating both through decolonizing her own histories and acknowledging her privileges on these unceded Coast Salish Territories. You can connect with her and her diabolical schemes, her hip-hop playlists and creative musings on Instagram, Twitter or check out her website.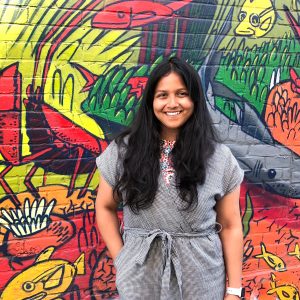 Puja Prakash is a user experience designer who works at the intersection of design, technology, and social impact. She gets excited about using design thinking to spot and solve social problems in an inclusive, and sustainable manner. Working with purpose-driven teams, Puja has delivered meaningful digital experiences for many local social-impact organizations and startups, amplifying their business goals. Before pursuing a career in design, she worked in grassroots nonprofits and international organizations as a communications and programs specialist. In her free time, she volunteers to moderate an online community of 5000+ women in tech. She also spends many blissful hours practicing Indian classical music and knitting beanies. Her crisscrossed set of skills shape her into the empathetic and strategic designer that she is today. She believes that most social problems can be solved when tackled by a diverse and passionate bunch of people empowered with sticky notes. You can check out her work at www.pujaprakash.com, and connect with her on LinkedIn.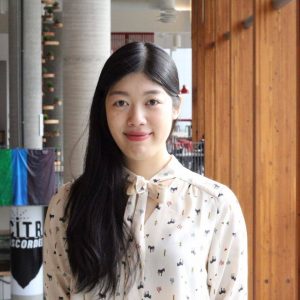 Benta Cheng is driven to understand how the intersections of culture, family, and mental well-being intertwine to produce unique health outcomes and lived experiences in immigrant communities. As a member of the second generation Chinese-Canadian immigrant community, she is keen in researching inclusive and effective methods to address the mental health needs of this population. Her passions for this topic brought her to Oxford University's Map the Systems competition in 2018, where her team placed third globally through presenting this issue through a systems mapping approach. Benta holds a BA in SFU's Health Sciences program and currently works at Provincial Health Services Authority as a Jr. Systems Analyst/Designer for their Information Systems and Management Department. Throughout her undergraduate degree, she dove into a variety of passion projects including co-founding Lumohacks hackathon, planning a TEDxSFU Conference, and prototyping Makerspaces for youth. In her spare time, Benta loves indulging in solo dance parties, sweaty kickboxing sessions, and pondering the difficult questions in life with herself or a good friend.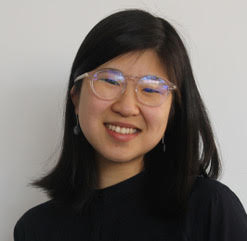 Kacey Ng (伍啟詩) is a Hong Kong-Chinese-Canadian Settler on unceded Coast Salish Territories. As a lifelong learner, she embodies an eager curiosity towards relationship building and connecting with people through places while critically examining the intersections of oppression and marginalization in ethnic minority spaces. Kacey is finishing up her final semester with an Honours in Sociology and minors in Urban Studies and Asian-Canadian Asian Migration Studies with intentions to pursue her Masters in Urban Planning. She is now working in balancing teaching assistantships and research assistantships, including, but not limited to the creation of interactive walking tours in Chinatown as an educational tool for students to understand the role of gentrification on Chinese Seniors and local businesses. She has also been examining the conception of the home, comparing the perceptions of folks between Arviat and Vancouver. Apart from her studies, Kacey can be found on long (very long) walks across the city, making food with / for friends, or some variant of procrasti-baking.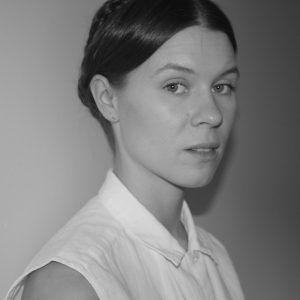 Cait Hurley is a medical cannabis user and has had the unique opportunity to engage with the plant as it moves through different complex systems. From the prohibition era 'informal economy,' to court-ordered right to reasonable access for medical users and subsequent legalization – Cait has explored home growing, designing street-level access, coordinating community engagement, licensing and public education. As the non-medical landscape unfolds, Cait finds that gaps in medical access are increasing with the collective ability to fill them being dismantled by regulations in a legal system built on fear and drug user stigma. Cait is inspired to continue destigmatizing cannabis use and hopes to see it adopted into a trauma-informed, harm reduction continuum that meets people at low-barrier entry points. Cait serves on the board of HXBIA and Hives for Humanity where she chairs the Community Engagement Committee. She is an ongoing learner of the nuances in women's health and feels grateful for every vulnerable moment.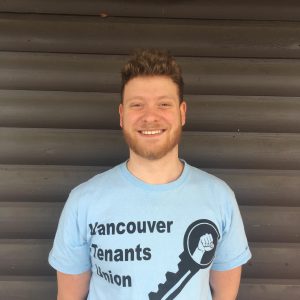 Ben Ger is a dedicated community, tenant, and labour organizer laying down roots in the city of Vancouver. Since moving to the west coast under a year ago, Ben has been heavily involved in prominent civic movements, developing his passion for community building and grassroots campaign planning. During the summer months of 2018, Ben worked with the Coalition of Progressive Electors (COPE) as their Volunteer Coordinator and recently took on the same role for the Vancouver Tenants Union (VTU). As a Fellow, Ben will be devoting his time to studying alternative organizing models for progressive coalition building, creative civic policy experiments, and developing his capacity as a change-maker in Vancouver. Ben is personally passionate about snowboarding and road biking, sustainable agriculture and gardening, all shapes and sizes of dogs, and Drake.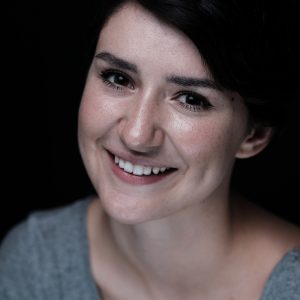 Sarah Doty works with nonprofits and companies that care to make high-impact campaigns that are worth talking about. She does that in her role as Communications Specialist at Capulet. Sarah previously honed her digital engagement and advocacy skills at Ecojustice. She's a Peter B. Gustavson School of Business graduate and a passionate advocate of doing non-profit work better.

LinkedIn
Twitter: @sarahclaredoty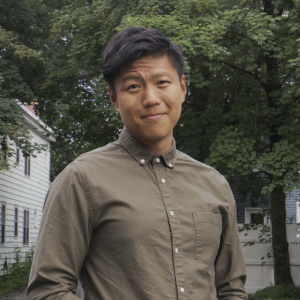 Uytae Lee has an insatiable curiosity about cities and their stories. He's a planning geek, urban explorer, concerned citizen, angsty millennial, jazz and hip hop enthusiast, cyclist, and – in his professional life – a filmmaker. He got his start making videos about transit while attending urban planning school at Dalhousie University. That landed him a job as a videographer in a local newspaper and he hasn't looked back since. Today, Uytae works as a video producer for the Discourse, a start-up news media outlet based out of East Vancouver. His passion project is his Youtube Channel, 'About Here', where he hopes to create videos on some of the most pressing issues in the Greater Vancouver area. He low-key hopes that you will check out both of these things.

The Fellowship program is made possible by funding from SFU Innovates, Beedie School of Business, Vancouver Foundation, Shaw Communications, Scotiabank, and the Charles Chang Institute for Entrepreneurship.