It's with much excitement that we introduce the 2019 Civic Innovation Change Lab cohort and instructors!
The 2019 cohort is a group of undergraduate students from a variety of academic backgrounds who will work together in interdisciplinary teams to investigate a real social, economic, and environmental challenge facing Vancouverites.
This year's course will focus on the theme of "Neighborhood Resiliency". Resiliency refers to our ability to adapt or recover from difficulties; to be tough. When we refer to resilient neighbourhoods, we include economic, social, and environmental perspectives, as each is necessary to support the others.  The quest of neighbourhood resiliency is to build strong, diverse, and dynamic communities where residents can meet their human needs within the constraints of our socio-ecological system.
While resiliency will look and feel differently in each local context, examples of what it could include are:
Fostering social cohesion
Developing more localized economies
Producing and distributing food locally
Transforming our lifestyles to tread more lightly on the environment
Finding new ways to include marginalized groups (eg. seniors, folks with disabilities, etc.)
Engaging more citizens within decision-making processes
In the Civic Innovation Change Lab, students' projects will respond to the challenges faced within City of Vancouver neighbourhoods and explore community-oriented solutions that engage citizens and build local resilience.
Civic Innovation Change Lab is co-hosted by SFU Beedie, RADIUS SFU, CityStudio Vancouver, and SFU Semester in Dialogue. Local partners include the City of Vancouver and other leading community organizations.
Meet the CICL 2019 cohort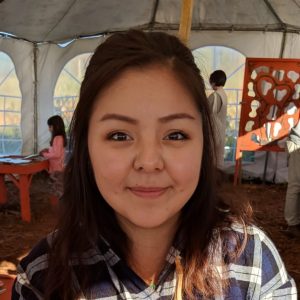 Erika is currently in her last semester of her undergrad studying in the faculty of Health Sciences. Her interests throughout her degree have been the complexities of inequitable access to care and resources for high risk populations and exploring solutions through addressing the social determinants of health. Recently, Erika completed her first international 10KM race in Honolulu, Hawaii, and is excited to complete more in the future as she just started running and enjoying it this past year. From her previous volunteer and work experiences, she realized that although the classes she has taken gave insight into many broad areas of health and the multifaceted challenges in addressing community needs, she wants the opportunity to engage in dialogue, learn, and work with peers to expand her leadership skills further and to take on challenging roles and viewpoints. Thus, she believes that the Civic Innovation Change Lab will allow her to work on personal development and working with a diverse group of individuals to tackle challenges that our communities face, especially within the context of the topic of neighbourhood resiliency.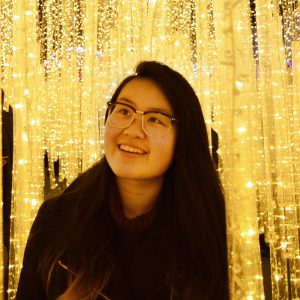 Ada is a designer looking to use the intersection between human-centered design-thinking and technology to drive social change, and create sustainable, accessible and ethical solutions to climate change and social issues. She is excited to learn more about entrepreneurship and social innovation, as well as create a sustainable intervention to an existing community challenge from the Civic Innovation Change Lab program. She is also excited to meet other amazing, like-minded individuals. Outside of being a student, Ada loves photography, graphic design, and UI/UX design. Human-centered design is an area she is highly passionate about.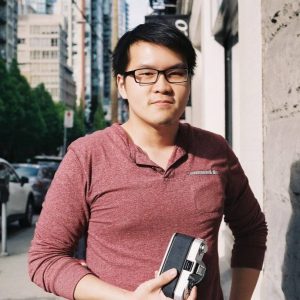 A fourth Year Health Sciences Student, Joe is passionate about improving health outcomes and access for everyone, but is fueled by a curiosity to learn about all facets of science and the arts. Seemingly never satisfied by his multitude of hobbies including volleyball, snowboarding, photography and playing guitar, Joe is always open to exploring new hobbies and activities. Joe hopes to create practical change through the Civic Innovation Change Lab. With a background in health and strong interest in urban planning, he hopes to provide a unique perspective to the spring 2019 cohort.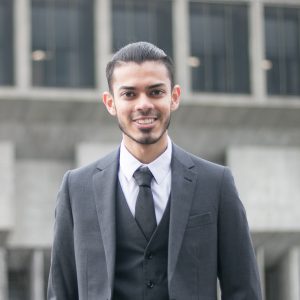 Ali is a Political Science student at SFU and a Business Analyst Intern at Careteam Technologies – a Vancouver-based health tech company. He also a Board member at the B.C. Chapter of the International Association for Public Participation (IAP2) as the Youth Coordinator. He is an alumnus of the SFU Semester in Dialogue and the UBC Institute for Future Legislators. As an engaged citizen, Ali is passionate about the state of affairs and works to improve it by empowering youths to take on the social, economic and political challenges and transform them into futuristic opportunities. He hopes that his experience at Civic Innovation Change Lab will enable him to continue his hope and mission for an opportunistic future.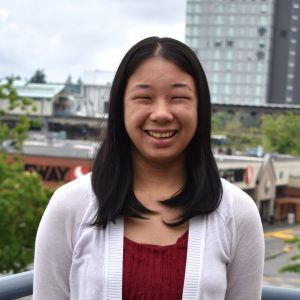 Rachel is a criminology major and a community engagement enthusiast with an interest in dialogue, placemaking, and social justice. She was drawn to Civic Innovation Change Lab because of the opportunity to create a project with meaningful and positive impact. Having been raised in the Lower Mainland, Rachel is looking forward to engaging with local neighbourhoods with the cohort. Outside of school, she enjoys taking solitary walks and volunteering at a community meal program.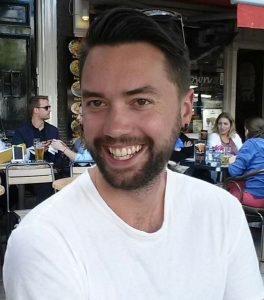 Sean is a fourth year Bachelor of Arts Health Science student at SFU. His academic pursuits focus on improving the lives of marginalized populations, addressing various environmental issues and gaining an understanding of the present and future impacts of global neoliberalism and capitalism. Sean enjoys collaborating with dynamic groups of people and learning from his peers and is very excited to be a part of the Spring 2019 Civic Innovation Change Lab. In his spare time, Sean likes to attend concerts, play trivia and board games, read, watch movies and spend time with his friends.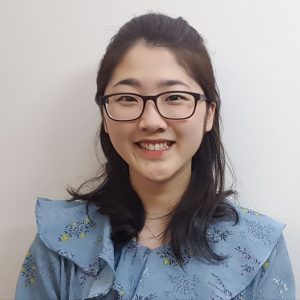 Su-Young Lee is in her fourth year in SFU pursuing a BSc in Health Sciences. She is looking forward to collaborating with other people to address current challenges that people face in their daily lives by looking into the different economic, social and environmental factors within the City of Vancouver. She loves swimming, biking and watching movies! She hopes that her small action can make a change in other people's lives through the Civic Innovation Change Lab!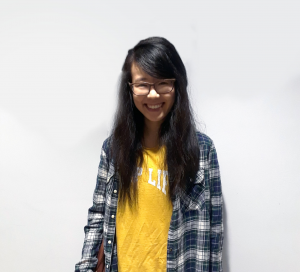 Nikki is curious about how technology can more thoughtfully serve people. She interned at Google in California this past summer as a user experience designer working on a large systems design project. As a senior student in Psychology and Interactive Arts and Technology, she is excited to apply her knowledge to social systems. While mind-wandering, she loves jogging and dancing to electronic/dance music.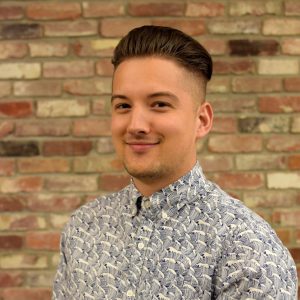 Jeffrey is a senior student in SFU's School of Interactive Arts & Technology with a focus on user experience design. As a user experience designer, he is used to designing for screens, but is also deeply interested in cities and how we can design them to be better places for all to live. Jeffrey is excited to bring his user-centred approach to this cross-functional team and tackle compelling real-world problems with the Civic Innovation Change Lab.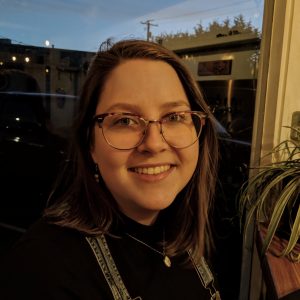 Emily is a fifth year student at UBC pursuing a Bachelor of Arts in Political Science and Urban Studies. She is passionate about cities and the people in them, particularly how we can greater engage young people to create resilient communities. When not in Vancouver Emily can be found travelling to nearby cities to explore neighborhoods and meet new people. She is excited for the hands on learning experiences that the program will provide, and to meet and learn from people in all parts of the community.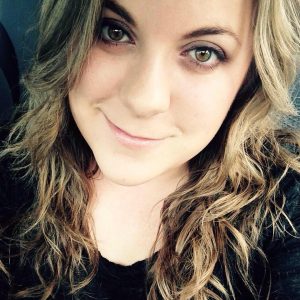 Renee is a fourth year student pursuing a degree in Communications and Dialogue. Fresh out of the Semester in Dialogue program at CityStudio, she is passionate about social connection to others and her home city, living a sustainable life and creating new recipes that she can share with friends and family. She is grateful to be a part of Change Lab's Spring 2019 cohort, where innovative ideas are fostered, and is looking forward to learning more about building resiliency in Vancouver's neighbourhoods.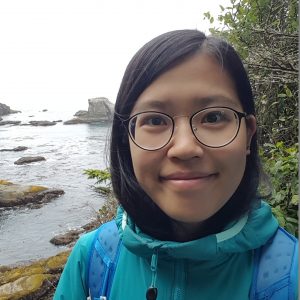 Selina is a fourth year BSc. Health Sciences Major with a concentration in Population and Quantitative Health Sciences. Her main interests lie in health data analytics and the utilization of electronic medical records. As an outdoors enthusiast, she enjoys hiking and camping in all four seasons. She is looking forward to take part in the Civic Innovation Change Lab to apply her public health knowledge in a community-based project.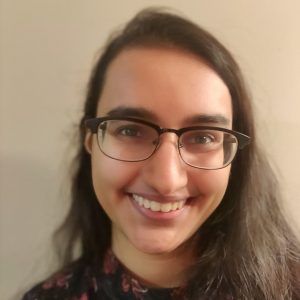 Seerit Hara is a third year Population and Quantitative Health Sciences student at SFU. From working and volunteering across a plethora of health care environments, she's ready to share and apply her acquired experiential knowledge in developing solutions to civic issues. She's curious about the issues facing the growing Canadian geriatric population from a variety of perspectives, ranging from a health sciences view to social innovation lens. She truly is a fan of spending quality time on hiking trails, putting together chaotic D&D sessions for her friends, and diving out her comfort zone to stretch her horizons.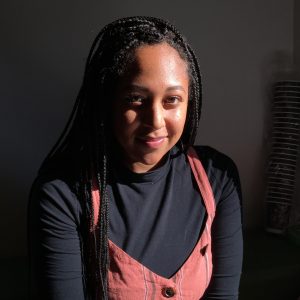 Domunique is a fourth year student at Simon Fraser University pursuing a Bachelor of Arts in Sociology alongside a certificate in Social Justice. She is passionate about diversity, storytelling and poverty alleviation and is working to find a way to combine her interests and skills to bring about social change within the Vancouver community. When she is not studying she spends her time working at a social enterprise in the downtown east side neighbourhood that works to feed the homeless and hungry population or producing a weekly radio show to facilitate dialogue and provide a safe space for people of colour. She hopes to emerge from the Civic Innovation Change Lab with a community of like minded people with whom she can work with to help make a better Vancouver.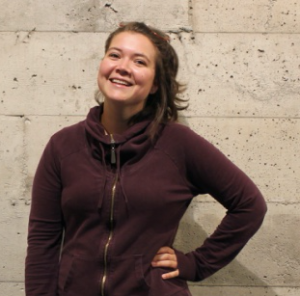 Leah studied human geography with a focus on community health. She hopes to continue her studies with an integrated approach to urban planning and public health. Nestled between these two fields, she's found the topic of resilience surface again and again – particularly in her work with Neighbourlab where she has been able to learn what resilience looks like to diverse residents across Vancouver. Leah is excited to be able to explore the topic of neighbourhood-level resilience with the Civic Innovation Lab to help shape Vancouver's exciting and resilient future. When not out and about on her bicycle, Leah likes to read a novel with a cup of coffee or dabble with arts and crafts.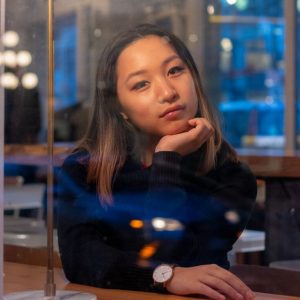 Allison is a Criminology Major who loves to model, act, cook and play volleyball in spare time. Her interests include dancing, French cuisine and theatre. Allison applied for this Lab because she excited to collaborate. She says, "I'm excited to see what we can create, and the knowledge that can come out of this Lab as I am currently working on a Business I created in Fall 2018. Cheers!"
Meet the CICL 2019 Instructors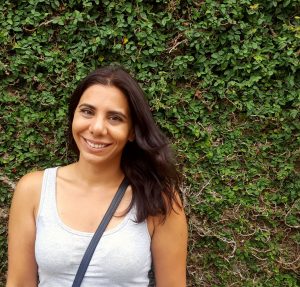 Alia is a social entrepreneur and lecturer at Simon Fraser University where she teaches Sustainable Innovation and Introduction to Entrepreneurship and Innovation. Passionate about the fields of sustainability, poverty alleviation and impact investing, Alia is the Founder of Luv The Grub an emerging social enterprise that operates at a number of levels in the food system by capturing produce seconds that would otherwise go to waste, hires newcomer refugees and immigrants through a paid employment training program and produces delicious chutneys and spreads for the local market. In addition, Alia is also the Co-Founder of Liv & Lola; a fair trade home decor business which works with artisans in rural areas of Nicaragua, Guatemala and Thailand where employment opportunities are scarce in an effort to lift them, their families and their communities out of poverty.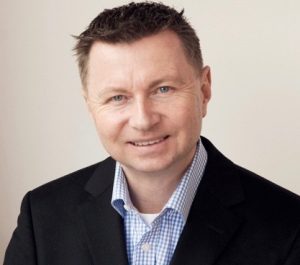 Tim is responsible for the implementation of the collaborative strategic direction of both Plan Institute & PLAN, a role that he has held for five years. Tim has also served as a community connector for PLAN, sat on the board of Plan Institute and worked for three years as General Manager for Tyze—an online personal networking service and a certified B-Corp Social Enterprise developed by PLAN. Tim also teaches Sustainable Innovation and is a Mentor in Residence at Simon Fraser University and the Venture Connection. Before working In the Not for Profit sector Tim was the Managing Director and Vice President of an International technology company and worked in Canada, the USA and Europe. Tim brings over 25 years of experience in business, sales, management, and personal development and is passionate about helping people and organizations create success and sustainability.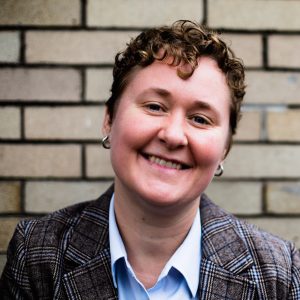 Tamara is a white settler woman who has called British Columbia home for much of her life. She is a partner, friend, daughter, sister, auntie, colleague and enthusiastic pumpkin-carver. Tamara's background is diverse, but for her, nothing compares to teaching, coaching, and mentoring within educational settings. Through facilitated trainings, games, simulations, and workshops, she helps people to see the interconnectedness of the world and our underlying mental models. As the Associate Director, Education and Training, Tamara oversees RADIUS' innovative curriculum and its delivery and has been teaching and coordinating Change Labs for the past several years. Additionally, she is a certified personal coach and a LEGO® SERIOUS PLAY® methods facilitator.