On World Refugee Day 2019, in a time of increasing anti-refugee harms carried out locally and globally, it is increasingly urgent to organize community leadership that #standswithrefugees.
As part of a growing movement supporting leadership from within migrant communities we invite you to apply to join Beyond Borders!
"Beyond Borders and the people there gave me the opportunity to reflect on my own experience when I came to Canada 10 years ago as a refugee youth and connect this to the current experiences of Arab refugee youth. I found my purpose was to change the way belonging looks in the classroom. I created an educational game with other refugee youth that starts to build a classroom in which we can all thrive."

– Zainab Ibraheem,  Roots n Shoots Creator, Beyond Borders participant 2018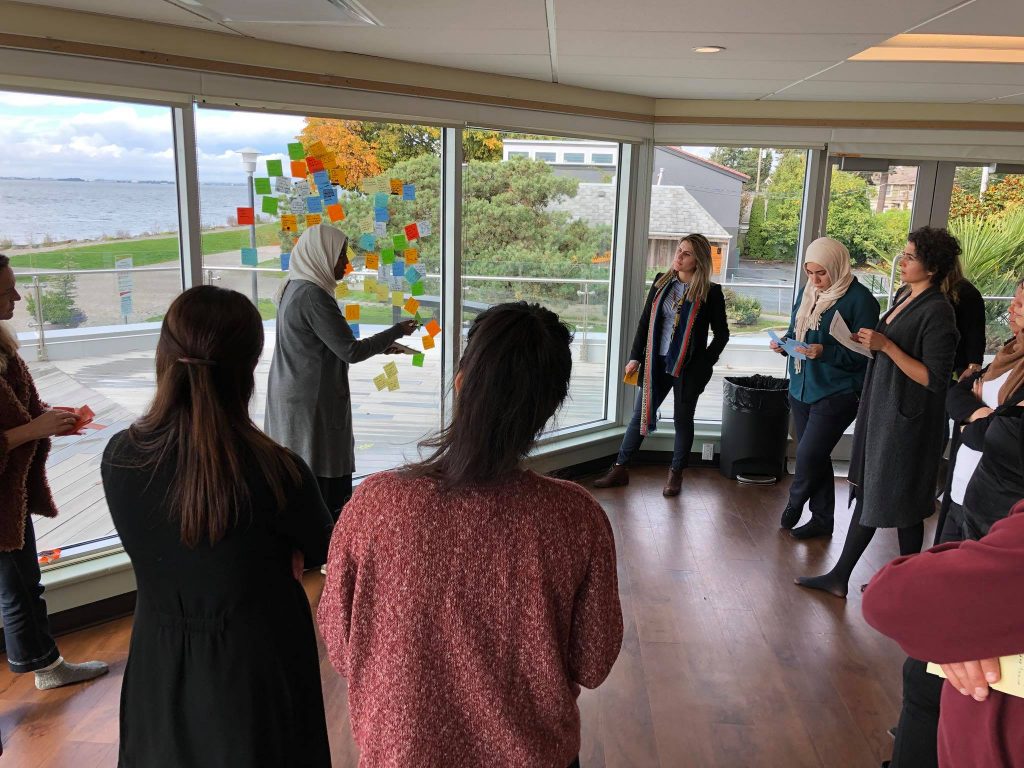 What is Beyond Borders?
At Beyond Borders we aim to amplify your projects, ground your impact in the communities you serve, and invest in you as a person.
Beyond Borders is a systems change leadership program for people who have lived a refugee or immigrant experience, and who want to level the playing field for these communities.
Over the course of 6 months, you will work alongside a group of other leaders to develop projects that increase pathways to meaningful social, political and economic participation of refugee and immigrant communities.   
Using a collaborative process, you will develop, test and share projects based on listening to communities, and critically analyzing the patterns you hear.
Why Join?
You will:
Learn to understand power dynamics and patterns in systems that influence social and economic inclusion of refugee and immigrant communities

Develop projects that begin to shift these patterns towards equity and thriving livelihoods

Get training in community organizing

Get support, skills, and mentorship

Build networks and community

Enhance your personal and collective leadership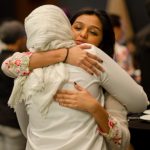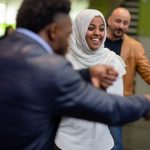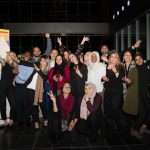 What happened last year?
"Beyond Borders was a learning community like no other I have been a part of because it centers on key values such as solidarity.  In my experience, I could see and feel the transformation happening—not only with participants, but facilitators and guests as well. Empowerment is often so hard to define, but when you feel it—you cannot undo the knowing that you will carry forward into your community."

– Paola Ardiles, 2019 Faculty

"We are heartbroken at the pattern of how newcomer skills and experience get devalued when people come to Canada. We wanted to bring more justice and awareness to the issues.  So we are building a grassroots campaign and coalition to show that #skillsareskills!"

– Wafaa Zaqout & Andisheh Fard, Founders of AMERN-BC

"Through Beyond Borders I connected with my passion to address climate change as one of the key factors in forced migration worldwide. I developed an app called SmartMeat that builds community while supporting individual behavior change as part of a global movement to steward the earth. I built relationships and networks I did not know were possible!"

– Munifa Ahmed, Founder of SmartMeat
You can check out more from last year's cohort and their projects here!
To find out More and to Apply
Apply here or contact Nada El Masry, Project Manager at nelmasry@radiussfu.com
We are committed to economic justice and to challenging white supremacy, capitalism, ableism, and all systems of oppression in every aspect of our work on refugee livelihoods and economic inclusion. As part of that, we hold a strong commitment to making this training accessible and affordable to people of colour impacted by the issues with limited access to money. We invite applications from all people who have lived the refugee or immigrant experience regardless of gender identity, race, ethnicity, national origin, sexual orientation, class, ability, immigration status, and faith background.