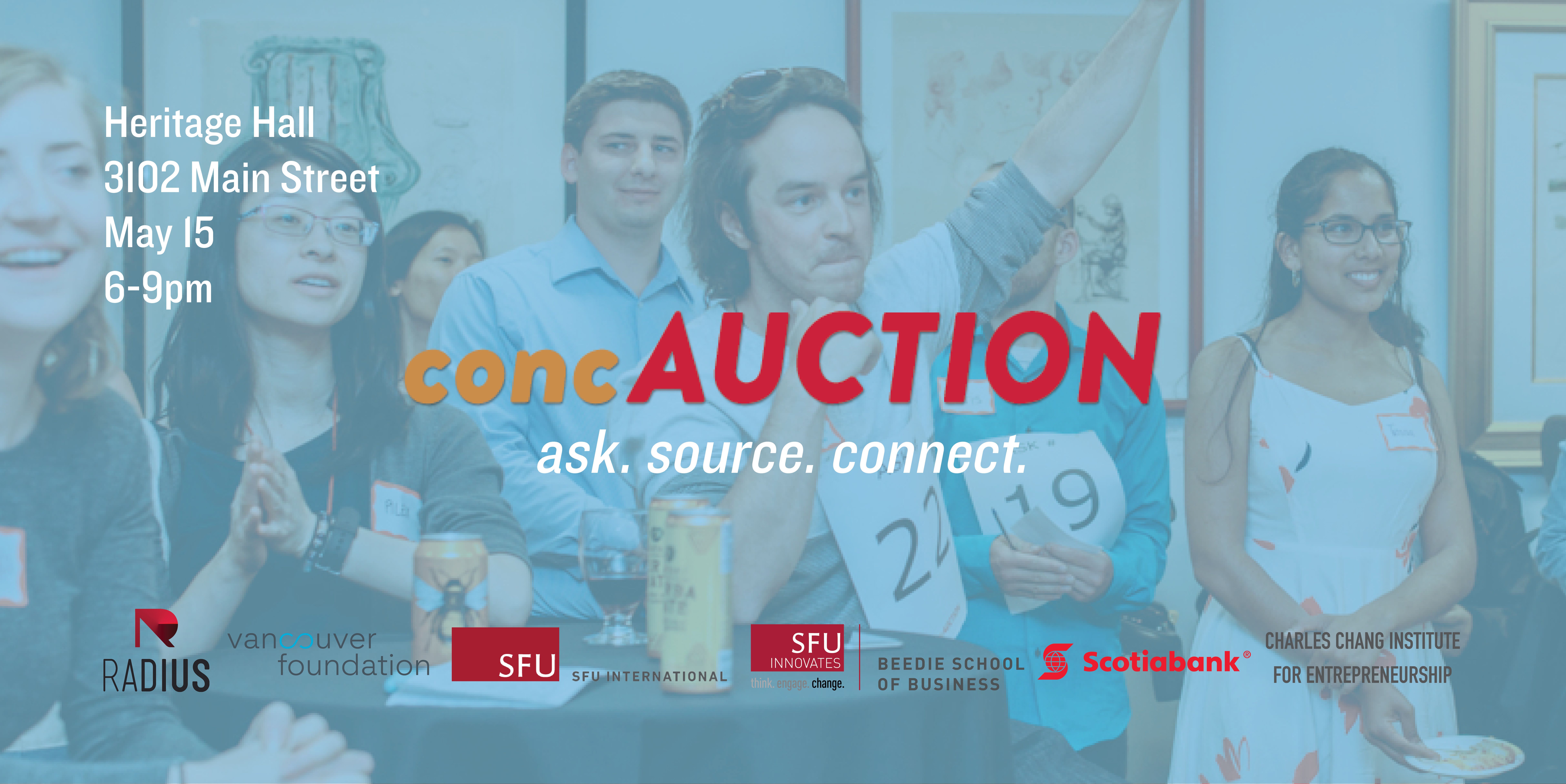 Connect with changemakers on the leading edge of some of today's toughest problems!
The 2018 RADIUS Fellows are a group of amazing local changemakers from diverse backgrounds who are working on a range of complex, pressing challenges – and you can help them!  
On May 15th, you're invited to shake up your Tuesday with RADIUS at concAUCTION: our fun and inspiring networking auction and Fellows celebration.
You'll hear pitches from each of the 2018 Fellows about their work and have the opportunity to respond to their "asks" of the audience. A unique chance to connect with the leaders who are shaping our world and shaking up our communities – this annual celebrations is not to be missed!
About the RADIUS Fellows
The 2018 RADIUS Fellows are a remarkable group of 16 local changemakers from diverse backgrounds, working across the following areas:
Refugee and Newcomer Settlement and Integration
Health Promotion
The Future of Education
The Future of Work
About the "Asks"
Each Fellow will have 60 seconds to make an ask of the crowd. They are all working on awesome, impactful projects and initiatives – and they each need something or someone to help take their work to the next level. The asks can take any number of forms: an introduction, a piece of advice, a connection, a fresh idea or maybe even a collaborator. Audience members will be able to respond to these asks and connect with the Fellows about supporting their work.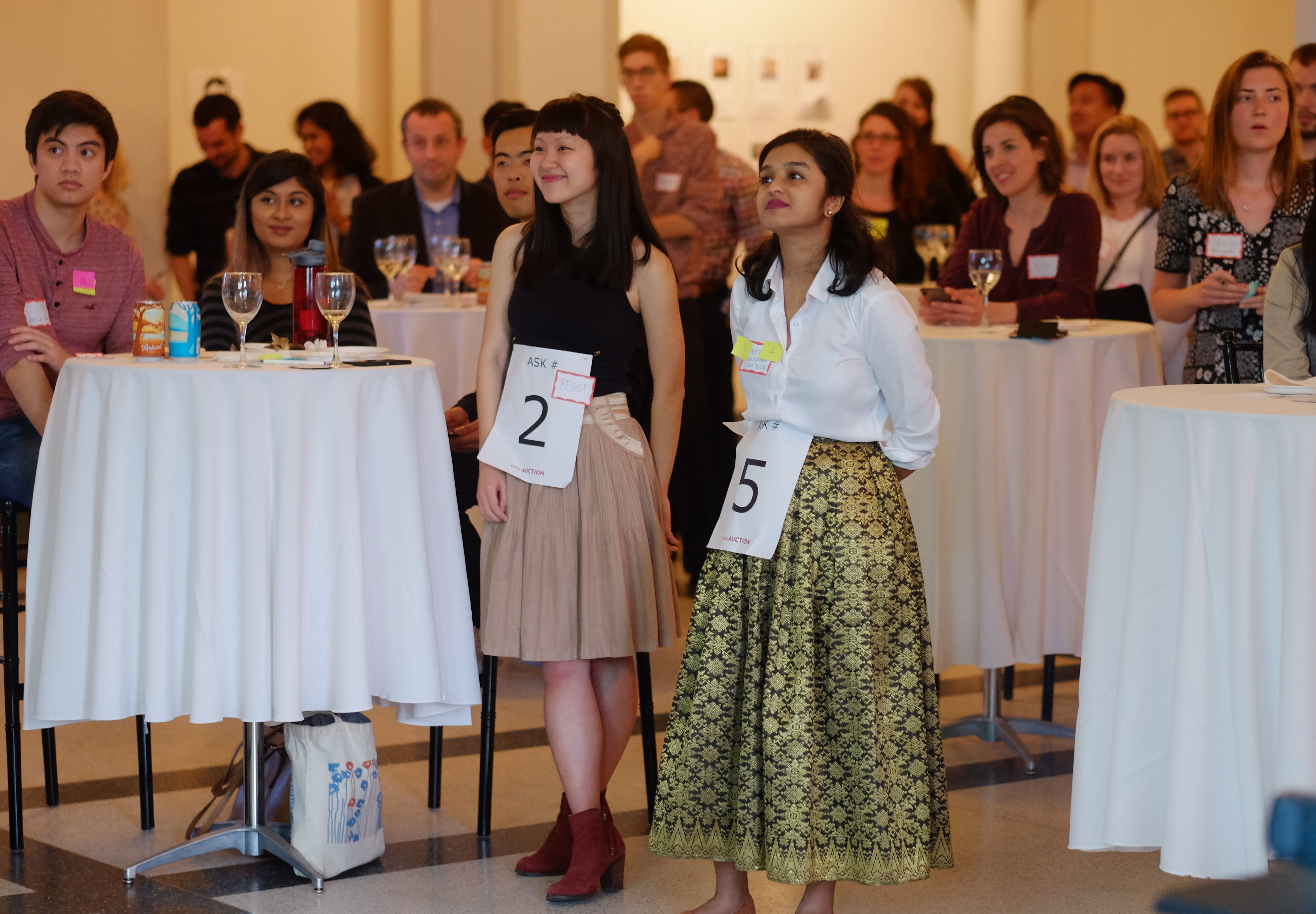 concAUCTION is made possible by generous support from:
Event Agenda:
6:00pm – Doors Open
6:00-6:30pm – Networking, Finger Food (provided), Beverages (cash bar)
6:30-6:40pm – Welcome & Kick-off Door Prizes
6:40-7:00pm – Round 1 of Fellows Pitches
7:00-7:15pm – Networking Break
7:15-7:40pm – Round 2 of Fellows Pitches
7:40-9:00pm – Networking & Remaining Door Prizes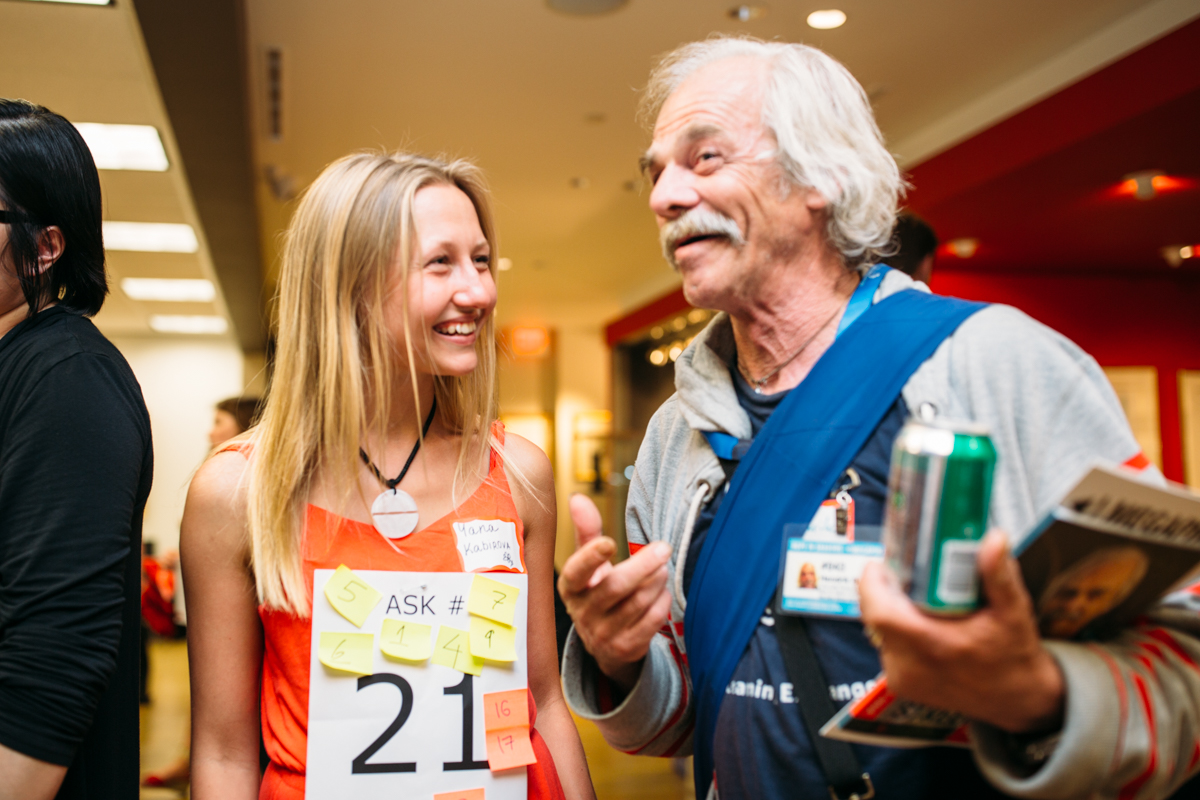 This event takes place on the unceded territory of the Musqueam, Squamish and Tsleil-Waututh First Nations.
The venue is certified accessible and has one gender-neutral bathroom.