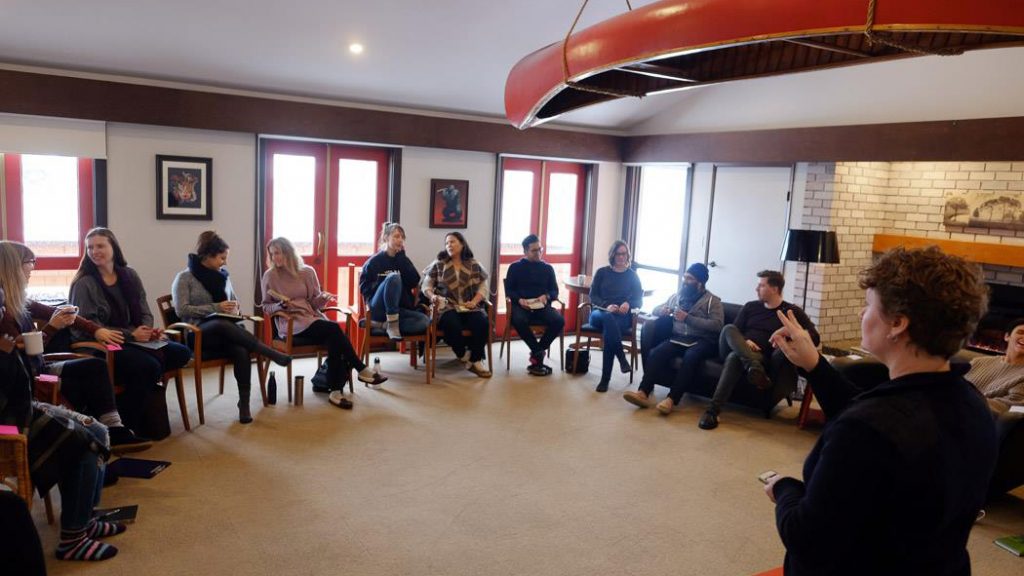 By Tamara Connell & Urszula Lipsztajn
We could all use a coach – someone to work alongside us, as we pursue professional growth. For a social innovator this can be even more important; the weight of trying to improve social, environmental and/or economic conditions can be heavy and exhausting.

Since the RADIUS Fellowship launched, the most promising local social innovators and changemakers have worked in four-month cohorts to build relationships with their peers, develop personally and professionally, and tap into the broader social innovation and social entrepreneurship ecosystem.
Coaching has been a part of the RADIUS Fellowship since the beginning. In 2017, we made available to the Fellows the most robust coaching offer yet. We began with Fellows individually identifying and describing personal development areas: what they wanted to work on; how this topic or challenge was currently affecting their lives; and what they would like to experience as different. With the support of their coach, Fellows co-created a coaching program individually tailored to their current and potential future ways of being in relation to their area of development. Once every three weeks, groups met to discuss progress and challenges related their specific coaching 'assignment' as was provided by the coach. Each Fellow not only got to receive coaching and feedback from their peers, but also become a critically important contributor to helping provide feedback, insights, and coaching questions to their peers.
Coaching is an optional – albeit very popular – component of the Fellowship. Of the 80% of Fellows who participated in the 2017 coaching offer, most found it to be very valuable. Several Fellows indicated that the coaching was among the most impactful components of the Fellowship program.
The group coaching is unique, and like most things at RADIUS, a bit unorthodox. We were nervous launching this new model, but it was a resounding success. Most participants reported that the group format helped them to build strong bonds with their group-mates, something that wouldn't have happened with one-on-one coaching.
"

[The coaching offer] was greatly impactful for myself and was a wonderful, structured space to get to know some of our fellow peers.

 

" – 2017 Fellow
"

It was very valuable in building deeper relationships to other members in the cohort, and in deepening my understanding of potential challenges in reaching certain goals. I was offered many different exercises and ideas to further work on my goal, and am looking forward to working on this.

 

" – 2017 Fellow
The 2018 Fellowship, which is currently accepting applications, will include a robust group coaching offer much the same as what was prototyped in 2017, iterating slightly to capture learnings and hopefully be even more successful.

We're thankful to all the 2017 RADIUS Fellows who joined us with open hearts and minds during the coaching program and shared their input during and afterwards.
We're looking forward to offering coaching again in the 2018 RADIUS Fellowship.