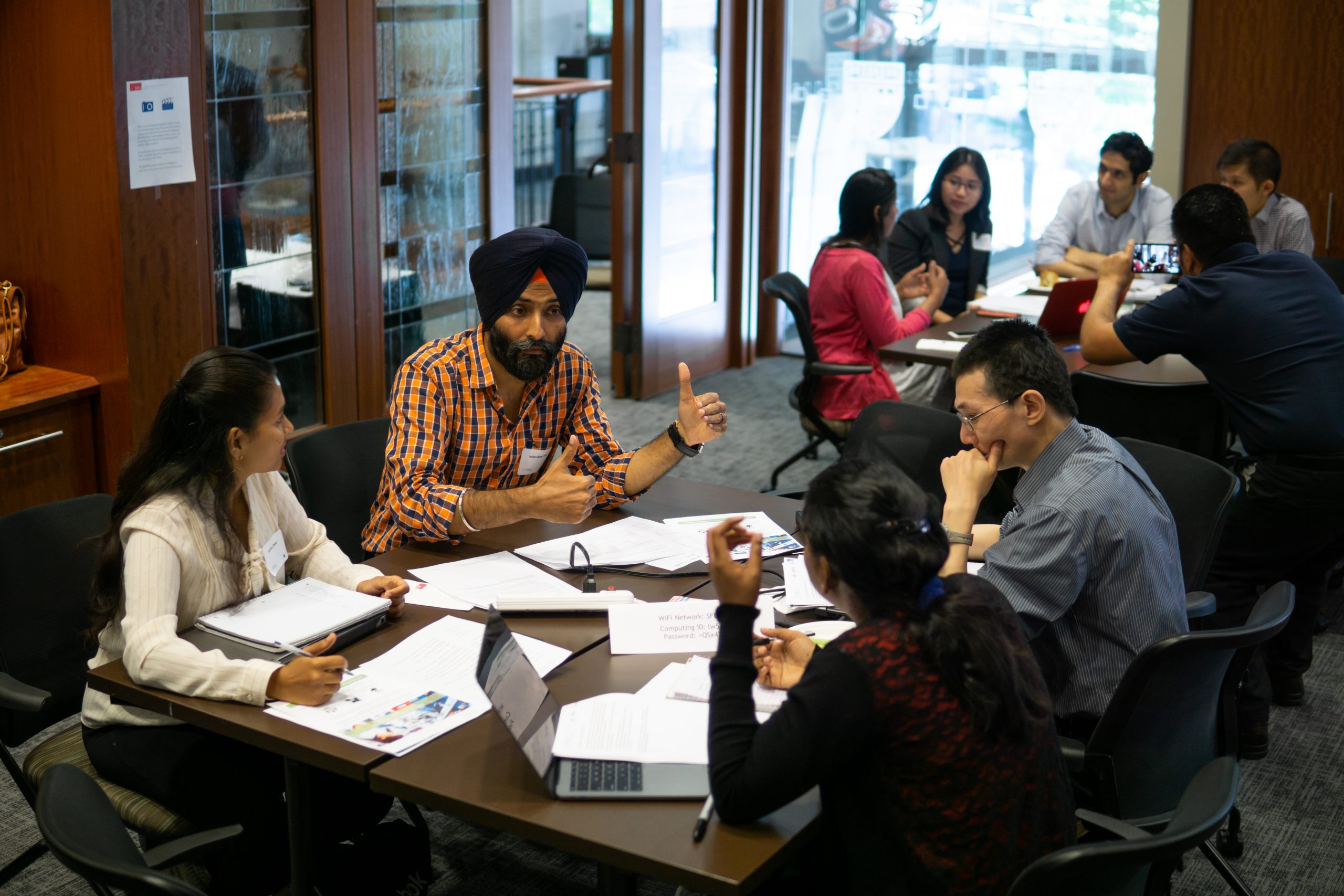 Please note: This interview was conducted by RADIUS Engagement Coordinator Eliane Bowden in February 2020, prior to COVID-19 restrictions.

Imagine going to school, acquiring a degree in computer software engineering, starting a career and working for several years at a reputable company. Now, imagine you must move to another country for better opportunities or because of a natural disaster. You arrive and eagerly look for work, but find nothing. Frustratingly, companies in this new country often don't accept your education or job experience. This is the story of many skilled immigrants and refugees who settle in Canada and look for work. Despite their credentials from home, they are forced to take jobs below their skill level, which is both dehumanizing and a missed opportunity for Canada's economy. 
Differences in education systems and industry standards – as well as both conscious and unconscious bias – mean that skilled immigrants are not getting jobs where they can thrive. To address this glaring gap, SFU Business graduate Farizan Razie developed PowerHack: a 'hack-a-thon' event connecting local immigrants with international tech companies to showcase their skills and knowledge. Farizan developed the idea for PowerHack in 2018 while participating in RADIUS' Beyond Borders Program as part of the Refugee Livelihood Lab. 
Now that PowerHack has completed its fourth successful iteration, we catch up with Farizan to talk about his experience!
Eliane: How did you develop the idea for PowerHack?
Farizan: It started when I took a risk and participated in a program offered by RADIUS called Semester in Social Entrepreneurship. While working with tea companies in Ecuador, I wrote a report about the immigration crisis in Vancouver. My instructor told me to apply to the Refugee Livelihood Lab's Beyond Borders program to see if I could create a project to address some of the issues laid out in my report. He convinced me my idea was worth pursuing. I applied to Beyond Borders, continued developing my idea, and one thing led to another! PowerHack was picked up by the Immigrant Employment Council of BC (IEC-BC) and I now work on the program full time.
What is the problem PowerHack aims to solve?
As we welcome skilled immigrants to Canada, there is still a level of uncertainty on the transferability of foreign work experience to a Canadian context. For the time being, the validation of foreign work experience is being done only after a person is hired by the company, which exposes employers and hiring managers to greater degrees of risks when hiring skilled immigrants. Through PowerHack, employers have the opportunity to see the skills of skilled immigrants up front. [That subsides] whatever biases, fears, and uncertainties exist, given they are seeing [these individuals] work in a real-time setting.
What helped you develop this project from an idea to a full on initiative?
Oh, it couldn't be done without the Beyond Borders Program! I still can't believe that something this big came out of the Refugee Livelihood Lab. I received so many insights and connections from my cohort and facilitators. The program introduced me to the senior manager of IEC-BC, and I ended up pitching the idea to her. Most importantly, Beyond Borders provided me with a foundation of values. On the very first day, the program managers told us, "At the end of the day, this needs to help people". Especially with a Migrant Justice lens, it is key to remember: nothing about us, without us (meaning when developing programs or projects for a marginalized group, that group must be consulted, included, and engaged every step of the way). PowerHack must be built upon the foundation of empathy, tolerance, respect, and mutual understanding. 
I also cannot stress enough the importance of the work that the IEC-BC is doing to implement PowerHack as well as the mentorship I have received that enables me to grow as a person and as a professional.
Furthermore, this idea would be just an idea if not for the generous funding support from Ryerson University, our wonderful sponsors at Windmill Microlending, xMatters, Vancouver Economic Commission, and RADIUS, and the trust and support of our employer partners: Microsoft, xMatters, Vancity, Traction on Demand, Sherwa Online, and Perfect Mind.
What are your greatest challenges right now?
Getting employer buy-in was hard at the beginning, but we've gained traction since then. Most recently, Microsoft signed on, and we have xMatters joining us in our last PowerHack event on February 28th and 29th! Although there are many skilled immigrants, especially in IT, we are facing difficulties in reaching out to them. So far, none of our PowerHack events have had more than 25 participants. We want to increase this number so that we can better accommodate the needs of our employers and the people in the community.
What are some of your greatest successes and what are you looking towards in the future?
We've just finished our fourth iteration and have been running the program for about a year now. Although none of our participants were hired directly by our employer partners, 6 of our past participants found employment on their own and have attributed PowerHack as one of their sources of confidence. We're already aiming for national implementation of PowerHack.
What gaps do you see in the market that could be filled by others?
The concept of PowerHack can be scaled in 3 ways: demographically (targeting different groups such as age, gender, and socio-economic class), geographically (in regions other than Greater Vancouver), and across different industries. It could also be applied to other marginalized groups.
If you want to support PowerHack, or know of immigrants with software engineering skills, please email Farizan at powerhack@iecbc.ca or apply directly to our BC JobConnect platform to learn more about our next PowerHack or other events through the IEC-BC.
Preference is given to those with the following:
5+ years experience
Valid work permit/PR status
English level adequate for a work environment (CLB7+)
Ready to work