We are excited to introduce the Refugee Livelihood Lab's newest Migrant Systems Change Leadership cohort!
Twenty-three inspiring participants were selected for the second cohort of RADIUS' Migrant Systems Change Leadership Certificate program. The program is for people in British Columbia who have lived a refugee or immigrant experience and demonstrate commitment to addressing issues faced by migrant communities. Through a collaborative process, participants focus on foundational concepts around equity, power, racial justice, Indigenous rights, and decolonization and start applying them to addressing social, political, or economic issues specific to migrant communities.
The cohort is supported by the Refugee Livelihood Lab team and expert facilitators and advisors, including Nada El Masry, Yara Younis, Camille Dumond, Jorge Salazar, and Shikhank Sharma. The Lab is honoured to create and share space with this group of community leaders who show up with their diverse lived experiences, perspectives, and ideas that challenge existing systems. Their hope is for each person to leave feeling part of a collective community and to be better equipped to advance migrant justice. 
Visit our website to learn more about the Refugee Livelihood Lab and its programs. You can subscribe to the lab's mailing list for future notifications, including recruitment cycles, events, and more. Meet the cohort below!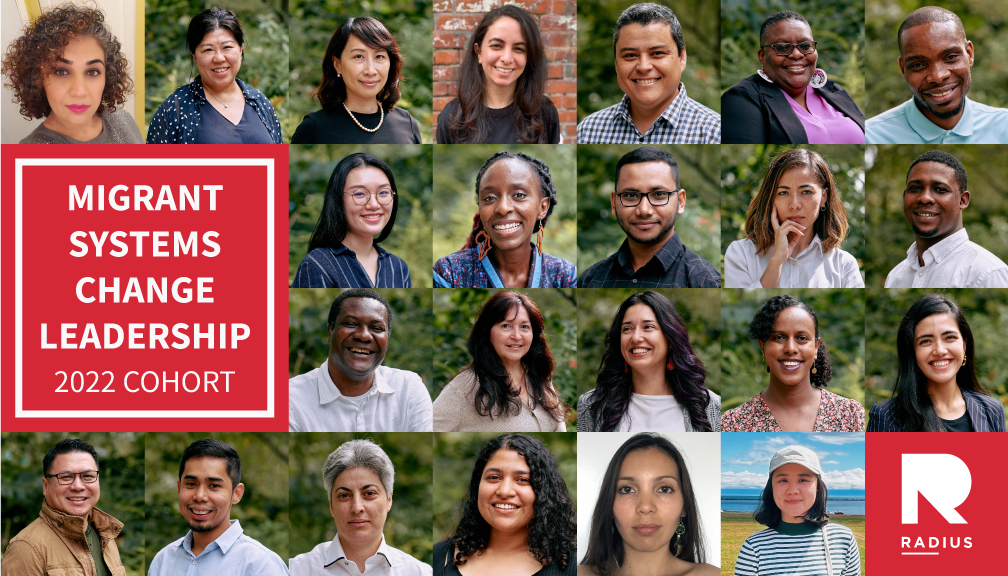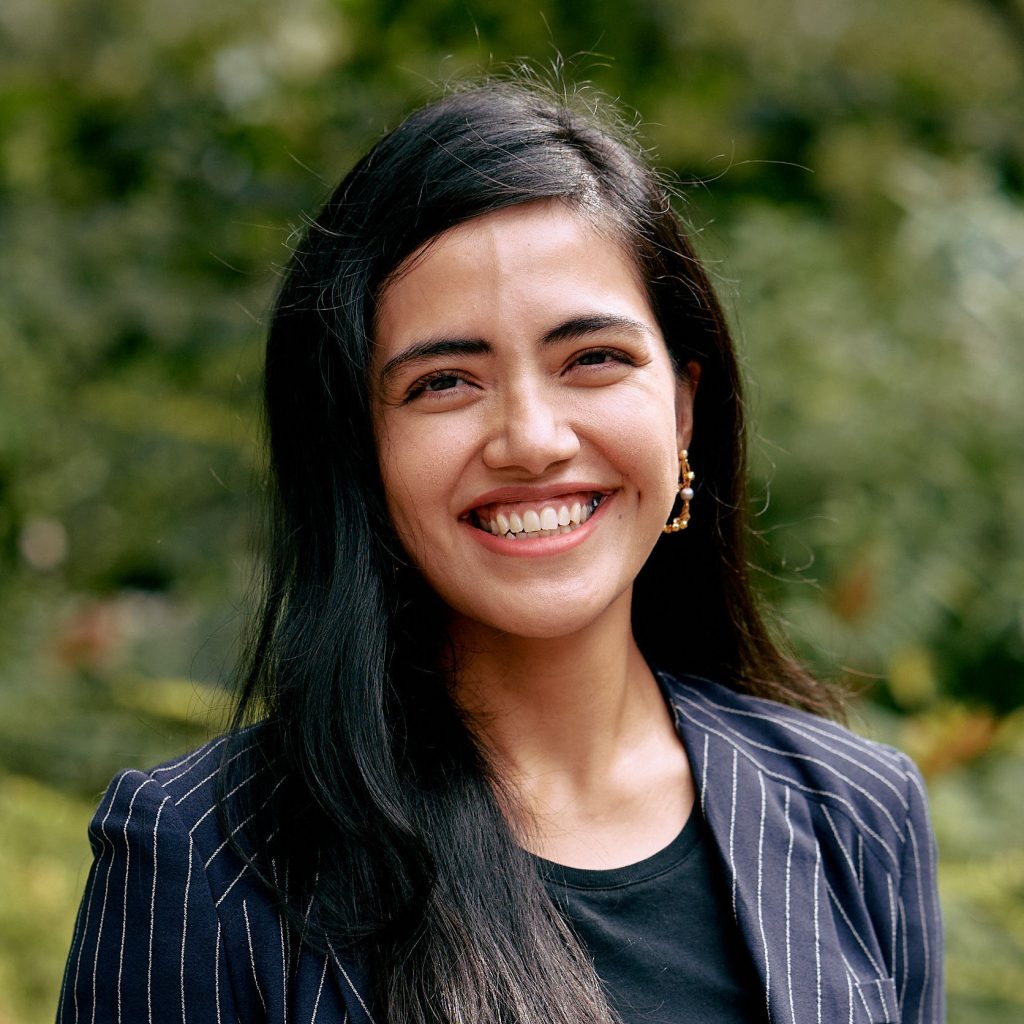 Nawal is an Emirati-Filipino mix born and raised in Dubai, United Arab Emirates. She holds a Bachelor of Arts in Economics with a minor in Psychology and an MBA from The American University of Sharjah. She worked as an analyst in Dubai for Chalhoub Group, as well as an Assistant Managing Director for Far Eastern Private School for several years before moving to Vancouver. She enjoyed creating connections between the worlds of Business and Psychology.
Being bi-racial, Nawal felt passionate about learning about cultural stereotypes and their battles against discrimination and prejudice. She felt even closer to the topic after marrying her spouse who held Palestinian refugee status. The journey from Dubai to Canada was made with the intention of starting a family with greater opportunities. She is currently a joyous stay-at-home mom to a toddler, and spends her time learning and unlearning various parenting lessons and values she aims to enlighten her daughter with.
As a Canadian immigrant and settler on unceded Indigenous lands, Nawal aspires to learn more about our connection to Indigenous communities and is hopeful to help other current and future migrants experience an improved, accessible, and mindful path to personal and professional development. When Nawal finds some time in the midst of motherhood, you can find her trying to fit a workout in or any form of self-care to keep her physical and mental health in check.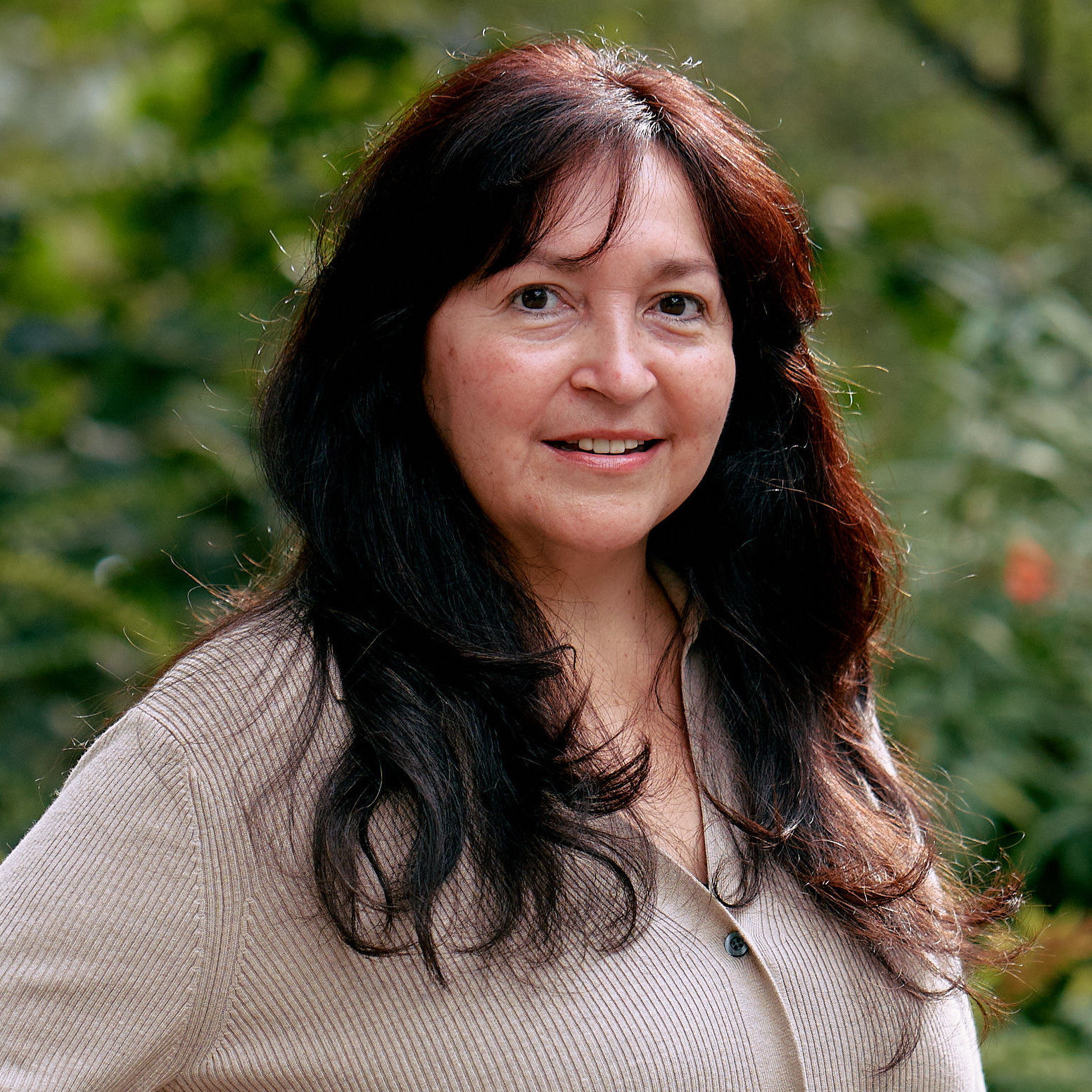 Margarita is passionate about helping individuals succeed in their work and life goals. An immigrant herself, she currently resides in the ancestral and unceded homelands of the hən̓q̓əmin̓əm̓ and Sḵwx̱wú7mesh speaking people and is grateful to be on this shared territory. Margarita is the Better at Home Coordinator at Kitsilano Neighbourhood House, a program that helps the aging population, including immigrants, with non-medical, day-to-day tasks so they can continue to live independently in their own homes and remain connected to their communities.
Margarita has worked for the past ten years at the Association of Neighbourhood Houses of B.C. She is also a freelance Customized Employment/Career Counsellor helping people from all walks of life, most immigrants, refugees and survivors of violence/abuse in their quest for community attachment and employment.  She holds a Degree in Business Administration and is a B.C. Certified Career Development Practitioner; Margarita is committed to lifelong learning. She has extensive experience in the non-profit, corporate, and diplomatic sectors. Older adults are the fastest-growing population worldwide, and in Canada, immigrants represent a significant proportion of older Canadians.
Margarita hopes to address challenges preventing older immigrants from settling and integrating into their new life in Canada and alleviate problems such as ageism, social isolation, vulnerability, language, lack of recognition of foreign credentials/work experience, and racism. Margarita is empathetic, appreciative, warm, driven, curious, and self-motivated, committed to equity, inclusion, advocacy and a more just society.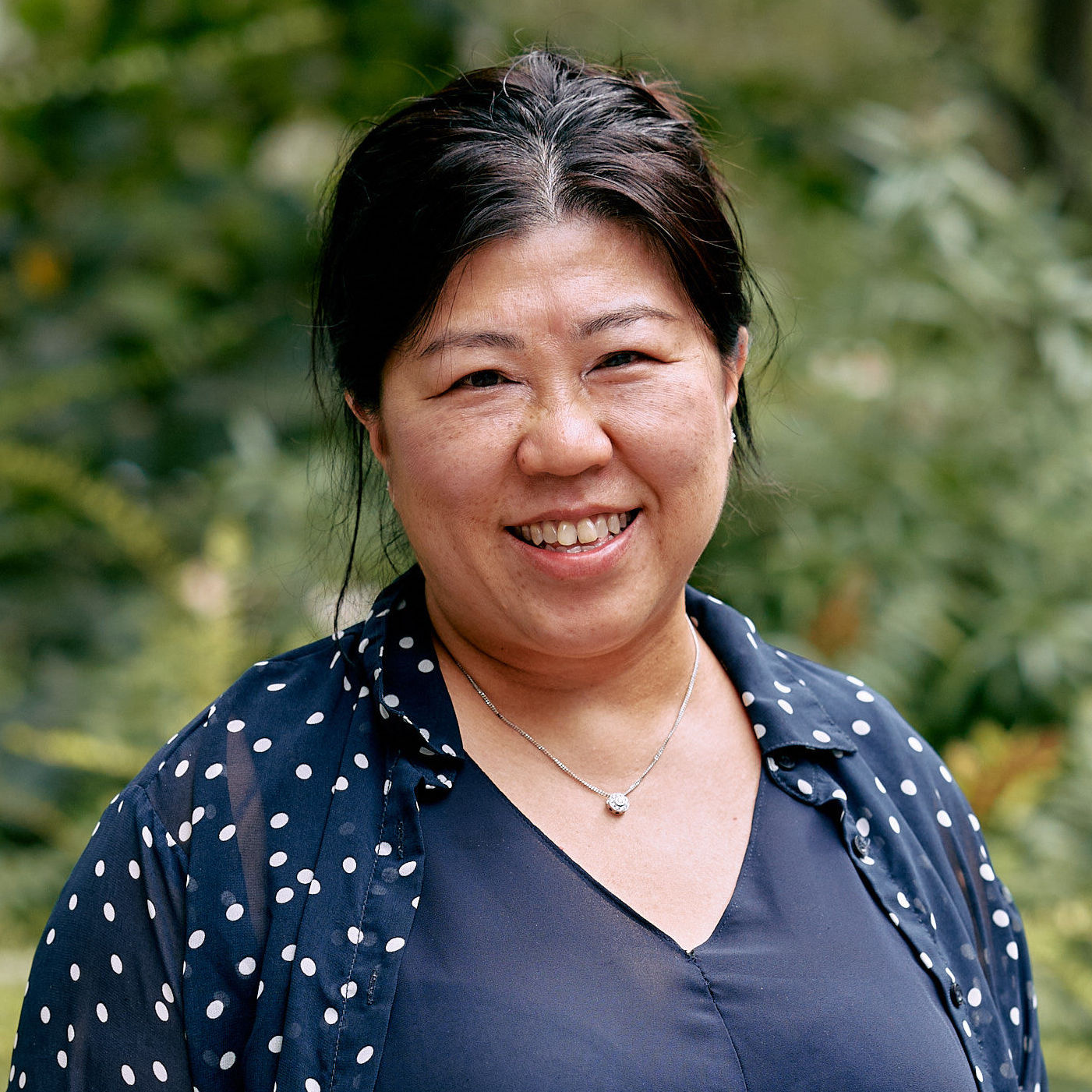 I work in Settlement at a Neighbourhood House. I have held the role for almost nine years. Before that, I worked with Women and Children in another non-profit setting. I came here many years ago as an international student and went to UBC. Growing up in a multi-cultural country, I apply my knowledge of several languages and cultures to intercultural bridging and communication.
In Vancouver, this has been useful for bridging cultures and languages to help clients advocate and navigate through Canada's many systems. Support often includes multi-barriers, clients with multiple issues, and involves collaboration with many agencies. MCFD, Westcoast, Family Services, hospitals, BC Cancer, transition houses, VSB, and legal organizations are some of the many I collaborate with. I am passionate about creativity and exploring outlets to merge creativity with resourceful and effective problem-solving—thinking out of the box for resourceful problem-solving applications. Writing and words, interior design, landscaping and gardening, fashion, food, and dance are some creative outlets.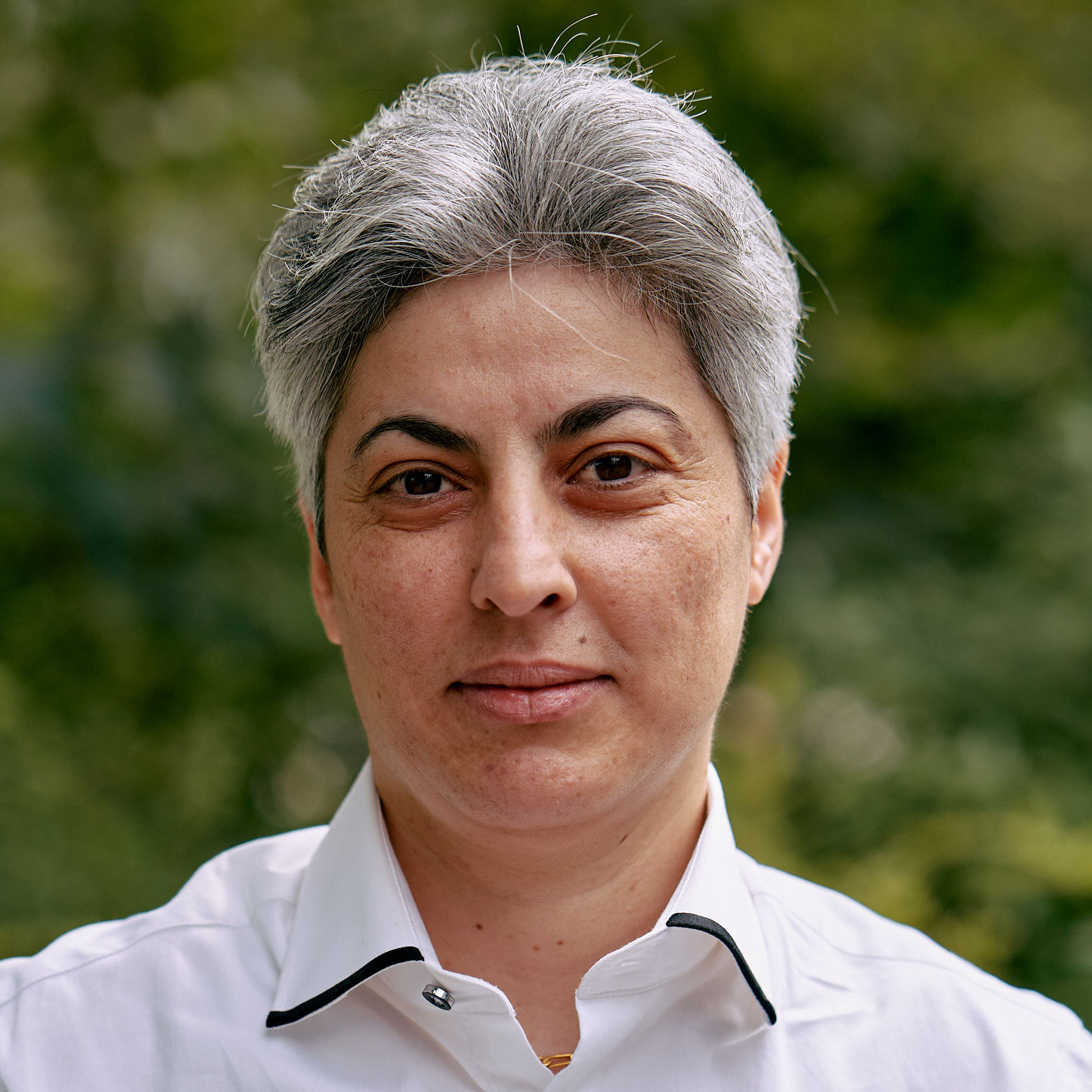 Rawan is a Syrian refugee in British Columbia, Canada. In Syria, she worked as a biologist for a pharmaceutical company and as a teacher at a High School. In Canada, Rawan volunteered at ISSofBC and then got an opportunity to work a few hours a week with them. Rawan currently works for the Vancouver Association for Survivors of Torture (VAST) as an Arabic Intake Worker and coordinator of the Women Survivors Resource Network (WSRN). She participated in many events around B.C., where she shared her talent for reading poetry to highlight refugee issues and their struggles in integrating into a new society, including World Refugee Day, White Helmet event at UBC, and Overcoming Anti-Indigenous Racism and Islamophobia event at SFU. She recently began publishing her poetry in the semi-annual journal on human rights, Voices Against Torture.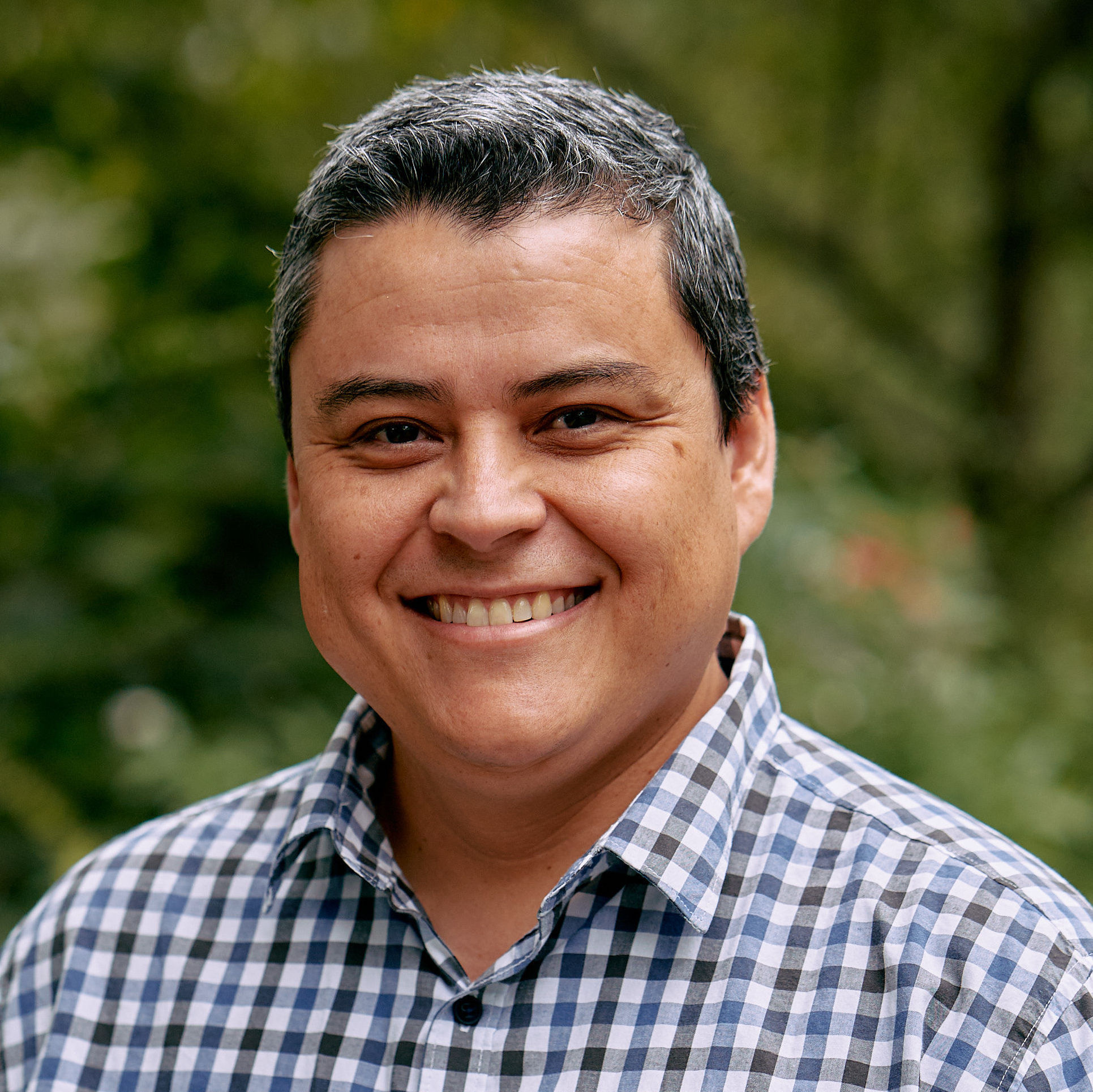 Jorge is a 39-year-old Nicaraguan who arrived in Canada in late 2021 with his wife and daughter. He studied law in Nicaragua and obtained a Master's degree in non-profit management in Spain. In his country, he worked for ten years on the management team of a university and taught law courses. In addition, he worked for three years with the Organization of American States as a local coordinator of a program on culture of non-violence, digital media and arts for social dialogue.
Since 2017 he has been working for a US non-profit organization running wellness programs for artisans, doing impact investment evaluations and managing relationships with more than a dozen organizations in Nicaragua and Guatemala. In the future, Jorge wants to get involved in social or community organizations because he enjoys being helpful to others and being part of building a better world. He also loves watching movies, talking and spending time with his friends and family. He currently lives in Penticton with his family.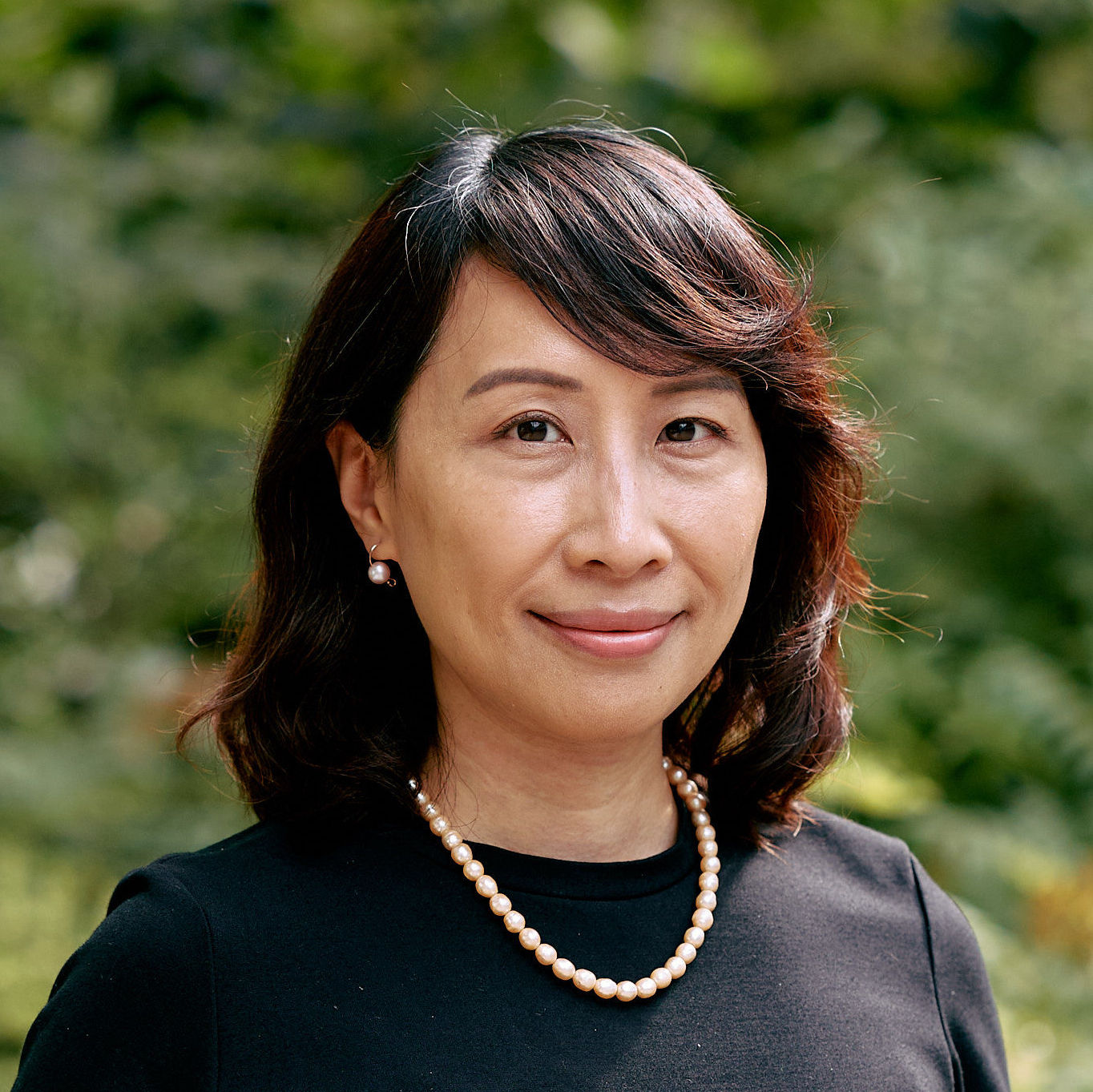 I am a social innovator and educator with an excellent track record in pioneering impactful programs and projects that nurture women, immigrants and youth to drive small but impactful changes for themselves and their communities. I was an international student in Canada in the early 90s and returned as a permanent resident in 2021. My Canadian Experience is brief yet impactful. In just one year, I have accomplished significant achievements at work and as
a member of the Immigrant Women Advisory Committee (IWAC). This is primarily due to the support and trust I receive from people around me. I am blessed to live, work and play on these beautiful traditional lands of Indigenous Peoples. As I grow my roots in Vancouver, I hope to support other women immigrants settling down and striving in Canada. I recently completed a small project to advocate for skilled women immigrants who face barriers in securing professional jobs. The project was featured on the CBC. Through these small steps, my team hopes to effect systemic changes that will improve the livelihood of immigrant women with professional experience.
I have a strong social innovation and community engagement background and have assumed leadership roles in the world's top universities. I also started a humble project to raise awareness of the United Nations' Sustainable Development Goals (SDGs) by selling women's handmade art and craft. I hold a bachelor's degree in Economics and a master's degree in Counselling.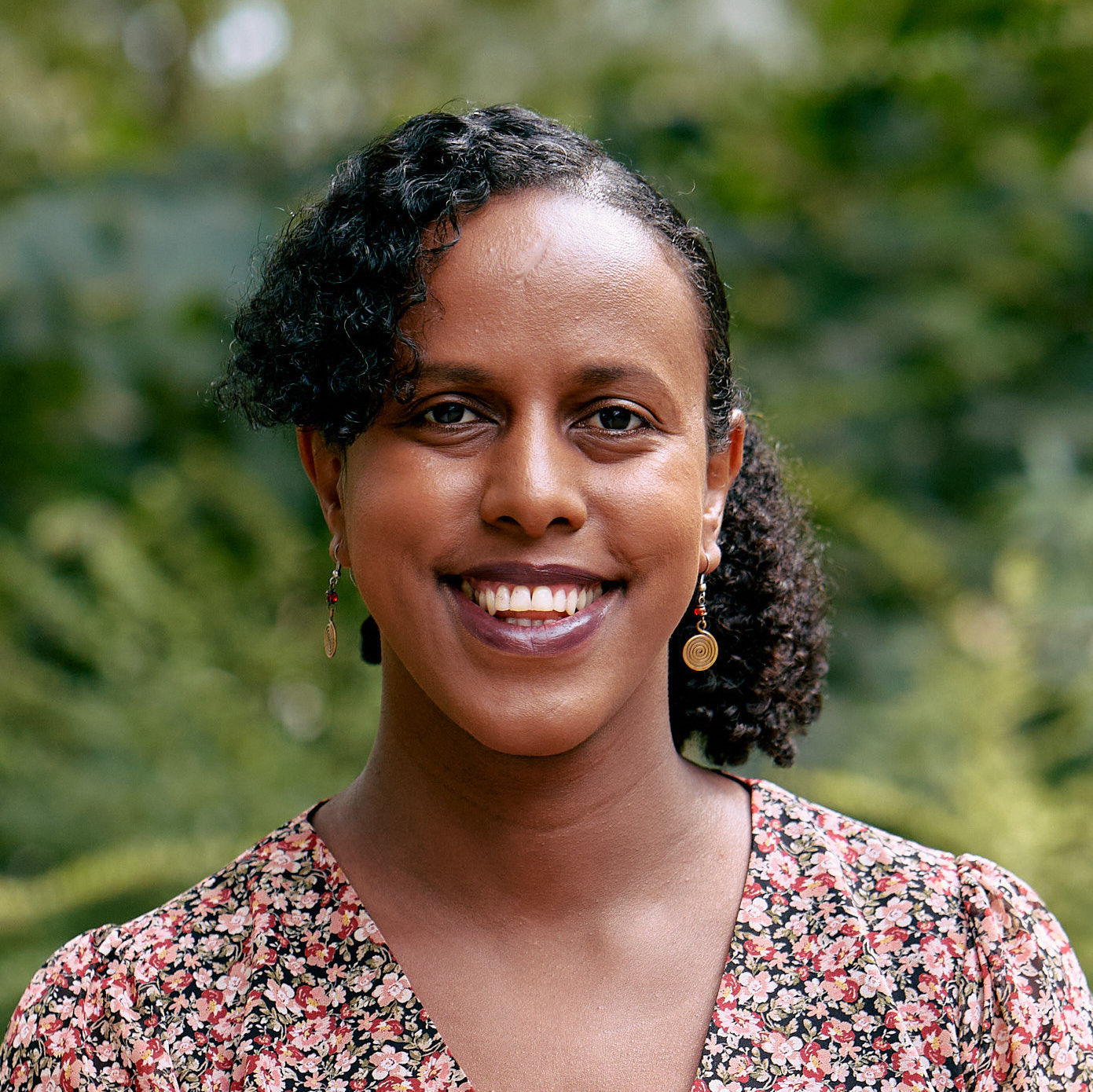 Misrak is living and working on the unceded territories of the Musqueam, Squamish, and Tsleil-Waututh nations, also called Burnaby, in British Columbia. She was born and raised in Addis Ababa, Ethiopia. Misrak has a Bachelor of Law from Haramya University and a Master of Human Rights degree from Addis Ababa University. She is enthusiastic about restorative justice, which connects her to work in leading peacebuilding, reconciliation and human rights projects in Ethiopia before relocating to Canada. Misrak came to Canada in 2017 to pursue a Graduate degree at the University of British Columbia. She earned a Master's in Public Policy and Global Affairs (MPPGA) from UBC in 2019. During her school days and after earning her
MPPGA, she has been engaging and working for organizations that focus on the environment, human rights and newcomers, focusing on migrant workers or/and temporary foreign workers.
Misrak loves being outside to engage and connect with nature in her spare time, and she enjoys experimenting with recipes from different cultures. Misrak is also active in her neighbourhood church, where she has found a new and diverse family.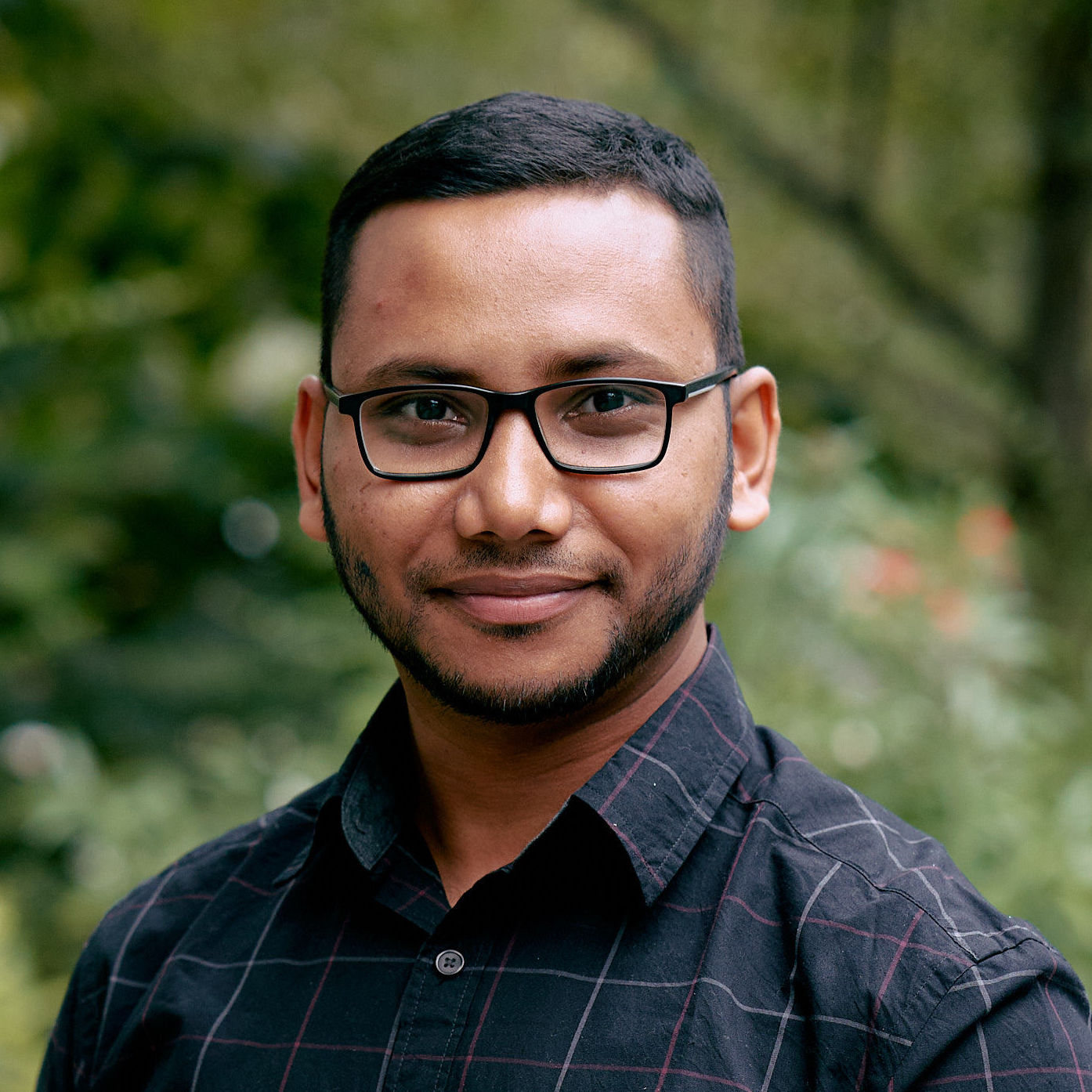 My name is Mahbubul Shourav, and I came from Bangladesh to Canada in 2018 as an international student. I completed my masters in intercultural and international communications in 2020 from Royal Roads University in Victoria, BC. I did my Bachelor's in Communications and Journalism in Bangladesh and Post Graduate Diploma in Journalism in India as part of a full free South Asia Foundation Scholarship in 2017. I have ten years of experience in journalism, communications, sales, and marketing. Currently, I work as a corporate store manager at Bell, one of the largest telecommunications companies in Canada. I am also remotely working as the head of news for a Toronto-based education and immigration consultancy company EduFirst Education Consultancy. I am also a communications coordinator at the United Nations Association in Canada for the Victoria, B.C. branch. Besides my work, I love travelling, and playing sports like cricket, soccer, and badminton.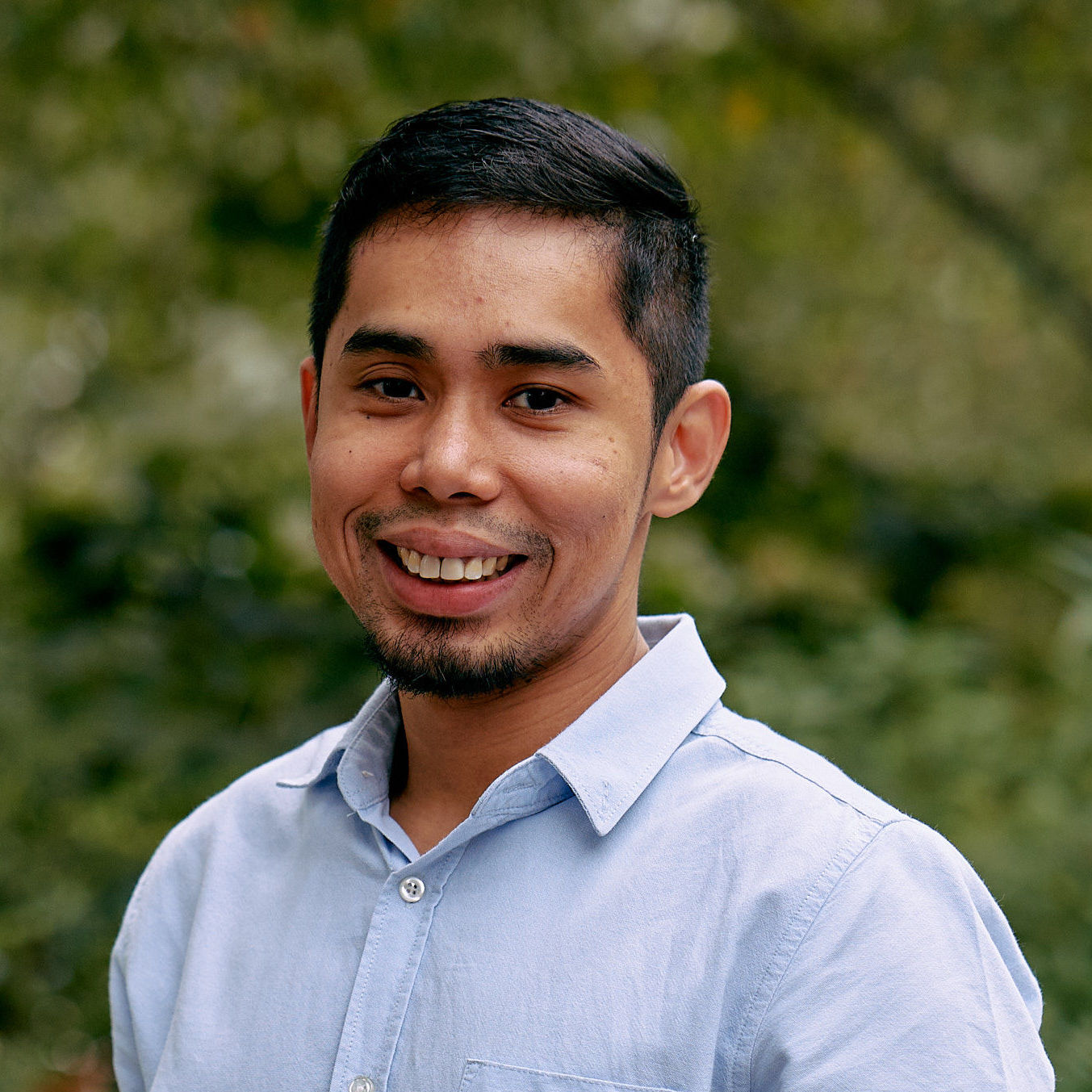 Pierangelo (he/him/his), also known as Pier, currently works as a Service Delivery Manager for CATSA's security screening contractor at Vancouver International Airport on the traditional, unceded and stolen territories of Musqueam First Peoples. He also acts as the Director of Administration and a Case Manager for an immigration firm that immigrants for aspiring immigrants built. Before being promoted, he worked as a security screening officer for almost seven years with the same organization. Moreover, he had an opportunity to work as a support clerk for an international law firm with an office in downtown Vancouver. 
Pierangelo had already graduated with a Bachelor's Degree in Business Administration in Manila, Philippines, before moving to Canada in 2014. He then completed a Legal Administrative Assistant certificate at Vancouver Community College in 2017, a Certificate in Immigration: Laws, Policies and Procedures at The University of British Columbia – Extended Learning in 2020, during the height of the COVID-19 pandemic and a Paralegal Certificate at the University of the Philippines – Law Centre in 2021. Pier aims to contribute to a positive, progressive, meaningful collective impact and intends to advocate and address the educational recognition of new immigrants in Canada, particularly those who graduated from a K-10 background, through a dialogue with impacted community members.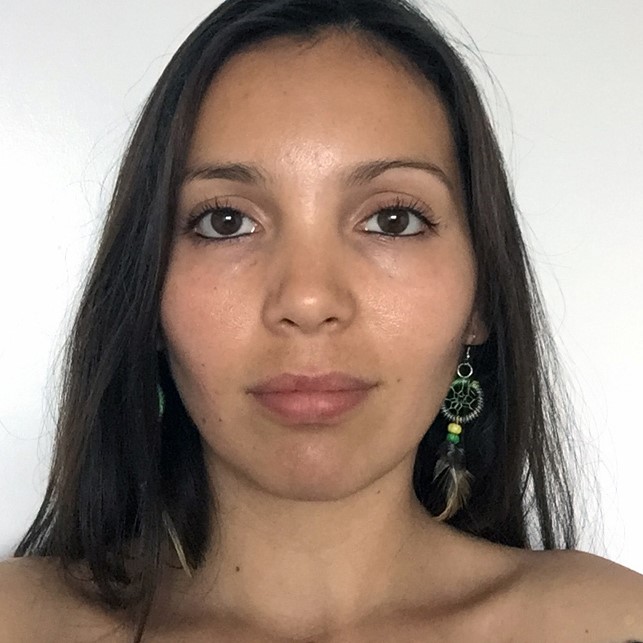 Born in Guadalajara, Mexico, Sofía attended the University of King's College School of Journalism in Halifax, Canada. In the spring of 2018, she completed a Master's degree in data and investigative journalism. After graduation, she landed a spot at the Associated Press Global Internship Program in Mexico City. The timing was very significant, as she witnessed and covered an important moment in Mexican history — the election of a leftist president for the first time in decades — as part of the AP television desk. When the internship was over, Sofía kept working for them as a freelance video journalist and producer. She was part of the coverage of the migrants' caravan moving through Central America to Mexico and then to the United States in the fall of 2018. Sofía holds a Bachelor's in marketing from the University of Guadalajara, and prior to pursuing a career in journalism, her work experience focused on marketing and communications. She worked in Santiago de Chile for a pharmaceutical company and in Mexico for a network marketing company. Sofía is passionate about people, justice, stories, visual storytelling, video, and new media.
Sofia aspires to make the Canadian media landscape more diverse, become a news anchor, and start her own online media business.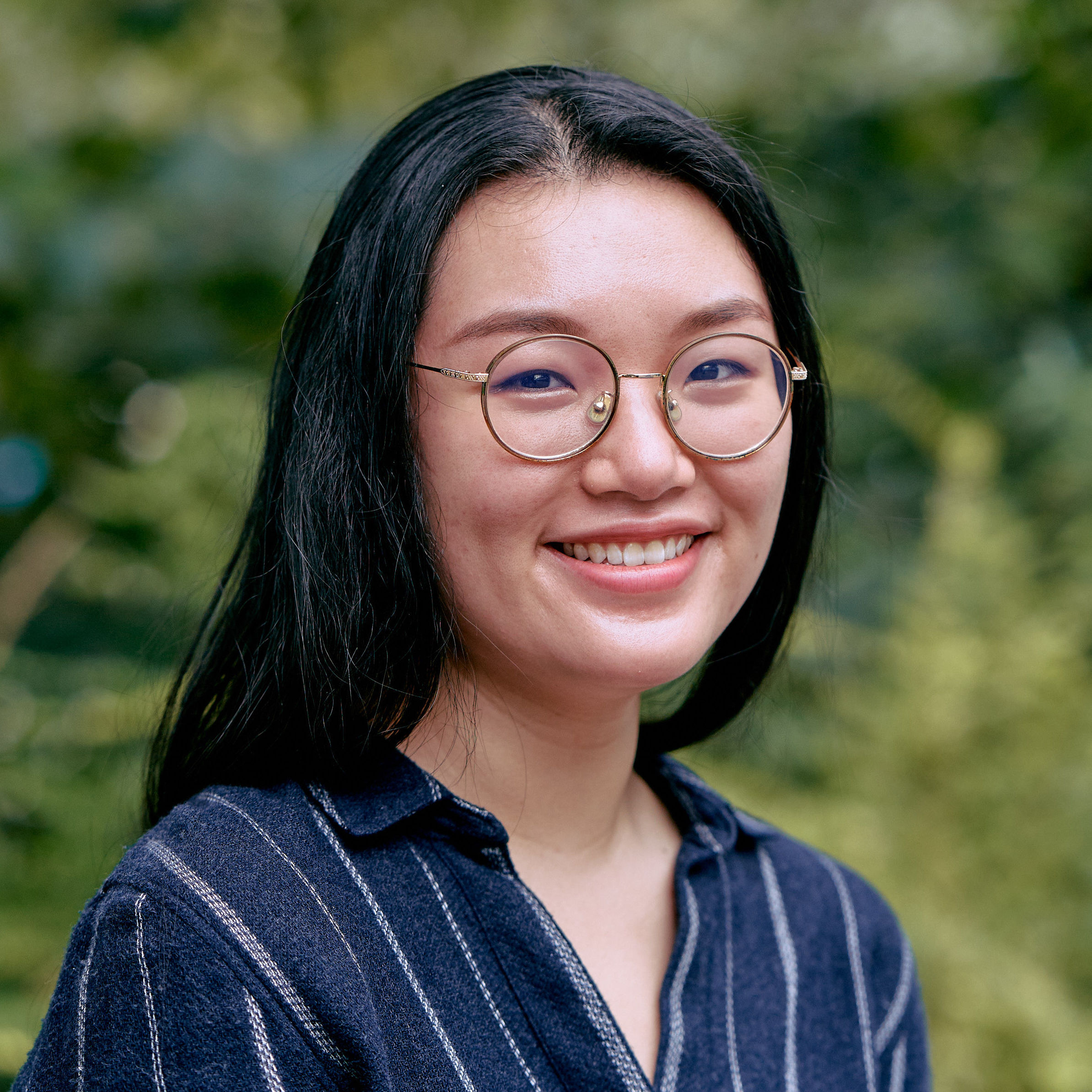 My name is Nila, I came to Canada in 2016, and I am an international student studying counselling and human development at SFU. I hope to pursue social work to support new immigrants and international students in Canada. I volunteered with the Pacific Immigrant Resources Society (PIRS) as an English teaching assistant. I am currently working as a Refugee & Newcomer Student Support Assistant with SFU International Services for Students. Though resources exist for newcomers to help them transition to life in Canada, there is much room for improvement in terms of accessibility, quality, and sustainability of such resources, especially in my current role. I hope that this program will help me find ways to navigate those barriers and challenges. During my downtime, I enjoy baking and playing video games. I also love learning different languages and the cultures associated with them.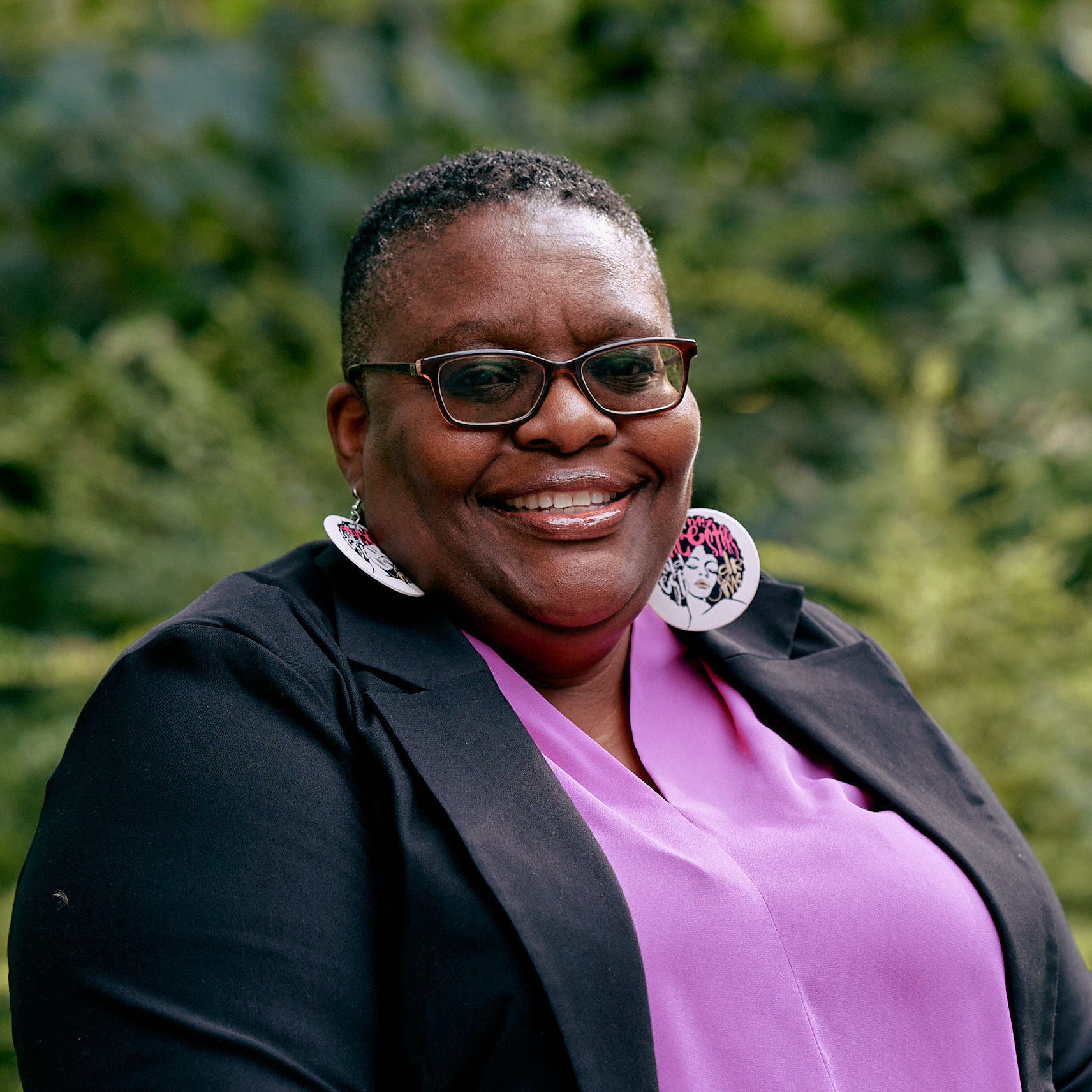 Nigerian-born Judith Kambia Obatusa lives on the traditional, ancestral, unceded territory of the Kwikwetlem First Nation in Greater Vancouver, BC. She is the host of Messy Can't Stop Her, a podcast where she shares the stories of women's resilience through chaos, crisis and life's challenges.
Her work in women's empowerment advocacy was activated in 2010 when she became a volunteer counsellor with the Thriving Business Women Fellowship in Lagos, Nigeria. In 2015, when she became a Community Champion for the Multi-Cultural Council of Windsor & Essex County's Immigrant and Refugee Communities – Neighbours, Friends and Families (IRCNFF) campaign, her passion for addressing the menace of domestic violence was ignited. This inspired her to create 'Broken and Braced,' a platform for disseminating information about domestic violence and engaging people to end the culture of shame and silence perpetuating domestic violence in our communities. 
She went on to serve the Ontario Council of Agencies Serving Immigrants (OCASI) IRCNFF campaign as a Community Champion. A recipient of the 2016 WEST of Windsor Phenomenal Woman award, she holds a Master's degree in Intercultural and International Communication from Royal Roads University.
Judith "shamelessly" shares her struggles with domestic violence and the child welfare system in Canada to de-stigmatize immigrant acculturation challenges and sensitize migrants about the impact of domestic violence on their success in their "promised land." 
She refers to herself as the consummate oversharer and audaciously shares her reflections on her blog and various published works, including 'The Warrior Women Project,' an anthology that shares the experience of twenty-two immigrant women living on three continents.
Judith is currently a member of the Tri-Cities Local Immigration Partnership's Immigrant Advisory table.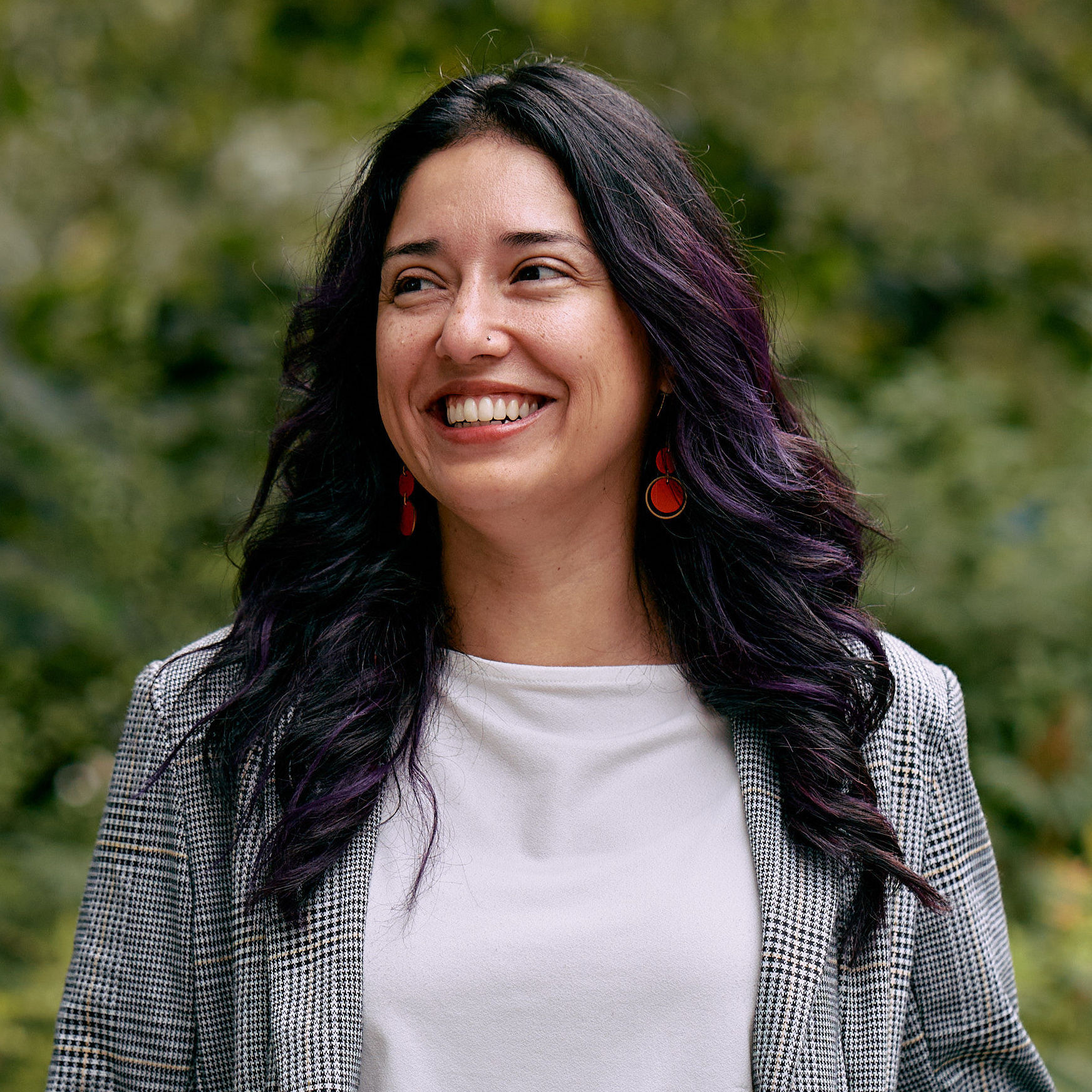 Mayra identifies with the pronouns she and her, and her social locations are immigrant, cisgender women and Mexican Canadian. She lives on the ancestral and unceded homelands of the hən̓ q ̓əmin̓ əm ̓ and Sḵwx̱wú7mesh speaking peoples in North Burnaby.
Mayra is a motivational and dedicated leader who develops collaborative relationships with individuals to encourage active participation in achieving their goals. She has devoted herself to fostering a CONNECTION and RESILIENCY with diverse community folks who face complex barriers by supporting them while working in non-profits, higher education settings and social services organizations. Mayra advocates for making inclusive spaces and performing anti-oppressive practices with a strength-based approach in her roles as a Settlement and employer worker, crisis line volunteer, coach/mentor volunteer, legal intern, peer facilitator, youth counsellor, yoga Instructor and Civil and Family lawyer.
She is an eager graduate student pursuing a Master's program in Counselling Psychology that aims to bring healing to self-identifying women who are members of the BIPOC community, especially international students and survivors of domestic violence. Mayra enjoys meditating and doing yoga, making art, connecting with nature, and having meaningful conversations with people.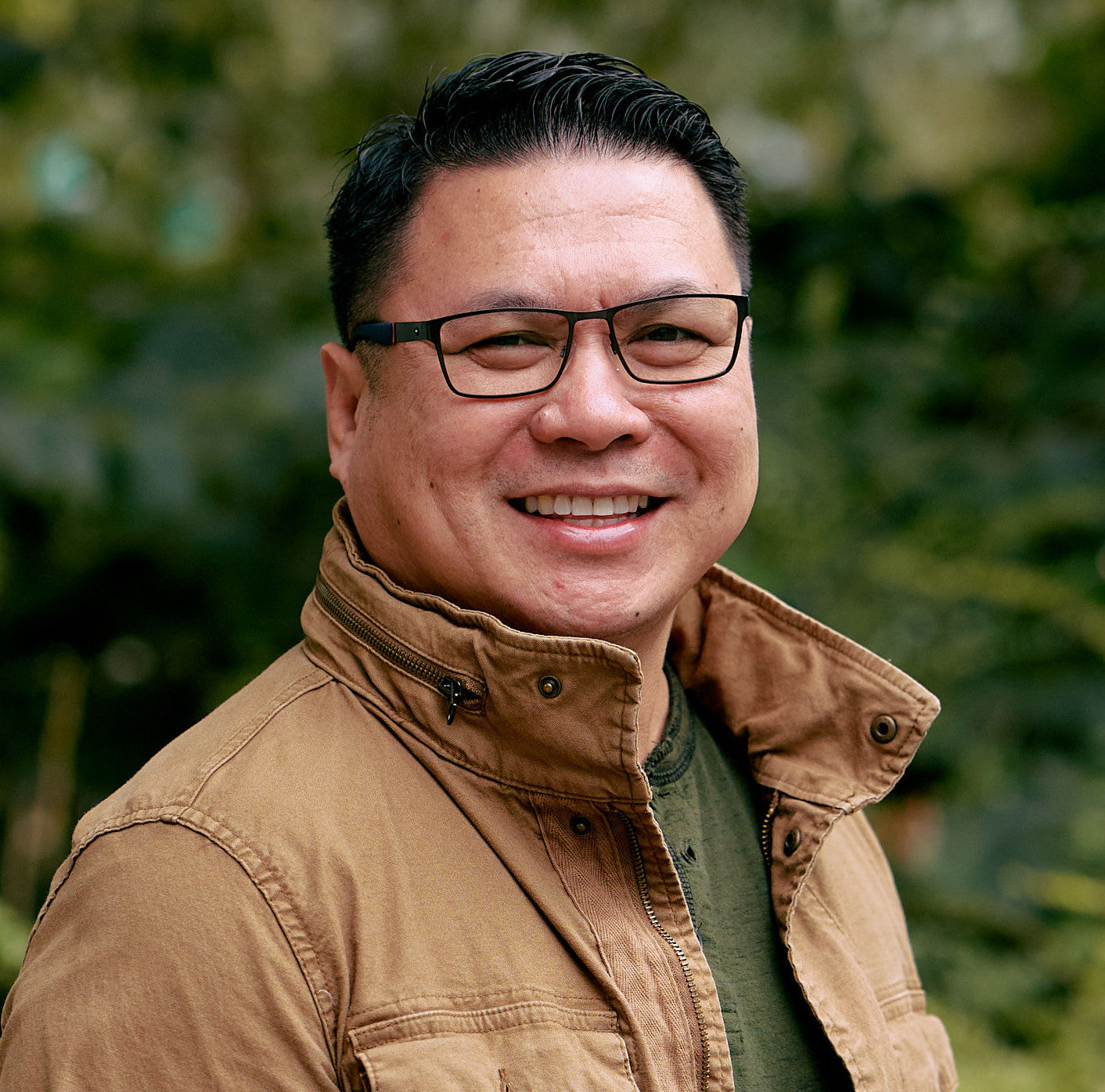 Noel is originally from the Philippines and has been the owner and founder of Metro Vancouver Canada Immigration Consulting, a licensed Immigration Consulting firm located at Joyce-Collingwood in Vancouver, British Columbia, since 2016. He holds Nursing and MBA degrees from the Philippines and Immigration Consultant Diploma and Immigration Tribunal Practice Certificate, both from Ashton College in Vancouver. He also has a Human Resource Certificate from Herzing College-Manitoba, and an End-of-Life Certificate from Douglas College.
As an immigrant, he knows how complex and overwhelming the Canadian immigration application process is. Once in Canada, newcomers also face difficulties integrating and navigating the available resources in the communities. Before becoming a Regulated Canadian Immigration Consultant, Noel worked at Providence Health Care's Tertiary Mental Health Program since 2008 as a Mental Health Worker. He also privately practices and volunteer as Death Doula. As a Death Doula, he helps holistically the newcomers and immigrants in his community who are in their later years by educating, advocating and empowering them and their families to make informed decisions while navigating the death process.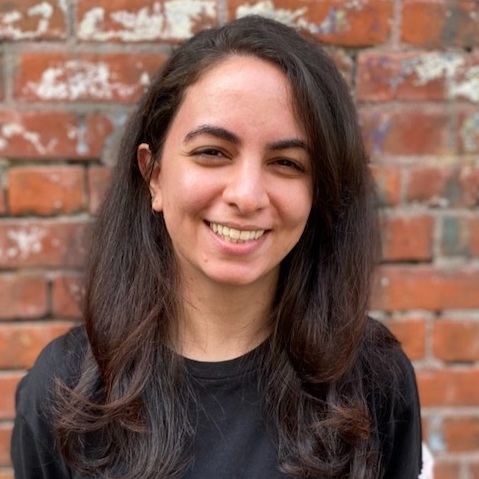 When she was four years old, Dania immigrated to Canada with her parents in 1997. Although she calls Vancouver home, growing up split between two cultures—Western and Middle Eastern—shaped her experiences and ignited her career in the social services sector. With a keen interest in women's and children's rights, Dania has worked for several non-profit organizations around Vancouver, and is currently working with The KidSafe Project Society, where she leads training for staff, supports program development and directly manages 140+ staff annually. Additionally, Dania holds a Bachelor of Arts in Psychology. She is passionate about influencing outcomes to ensure that any child from any background grows up happy, healthy, and loved. This passion drew her to the Migrant Systems Change Leadership program, where she looks forward to learning more about systems change, enhancing services for refugees and immigrants, and shaping her work through an EDI lens.
In her spare time, Dania enjoys volunteering, reading, spending time with her loved ones, and exploring all that Vancouver has to offer!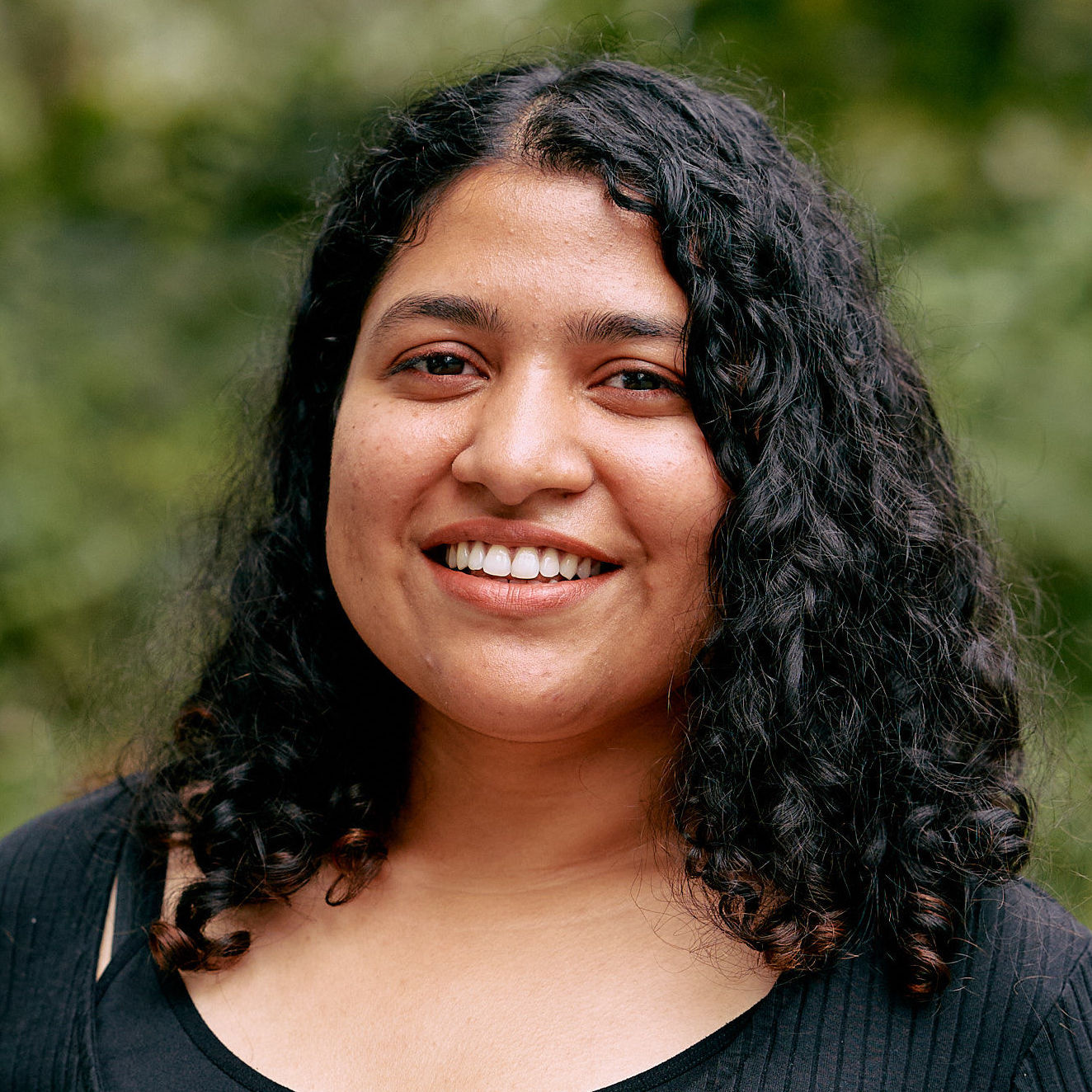 Shraddha is a Master's graduate in Intercultural and International Communication with a background in Marketing Management. Her work revolves around employment, vocation, and rehabilitation services. She's passionate about EDI in the Canadian workforce. A jack of all trades, she started out in the Indian Start-up market as a Content Generator and moved her way into Business Development for Employment Services. 
Through the Migrant Systems Change Leadership program, her intention is to develop a plan focused on EDI in the Canadian workforce. Success to her would be when employers don't mandate local work experience for migrant workers in Canada.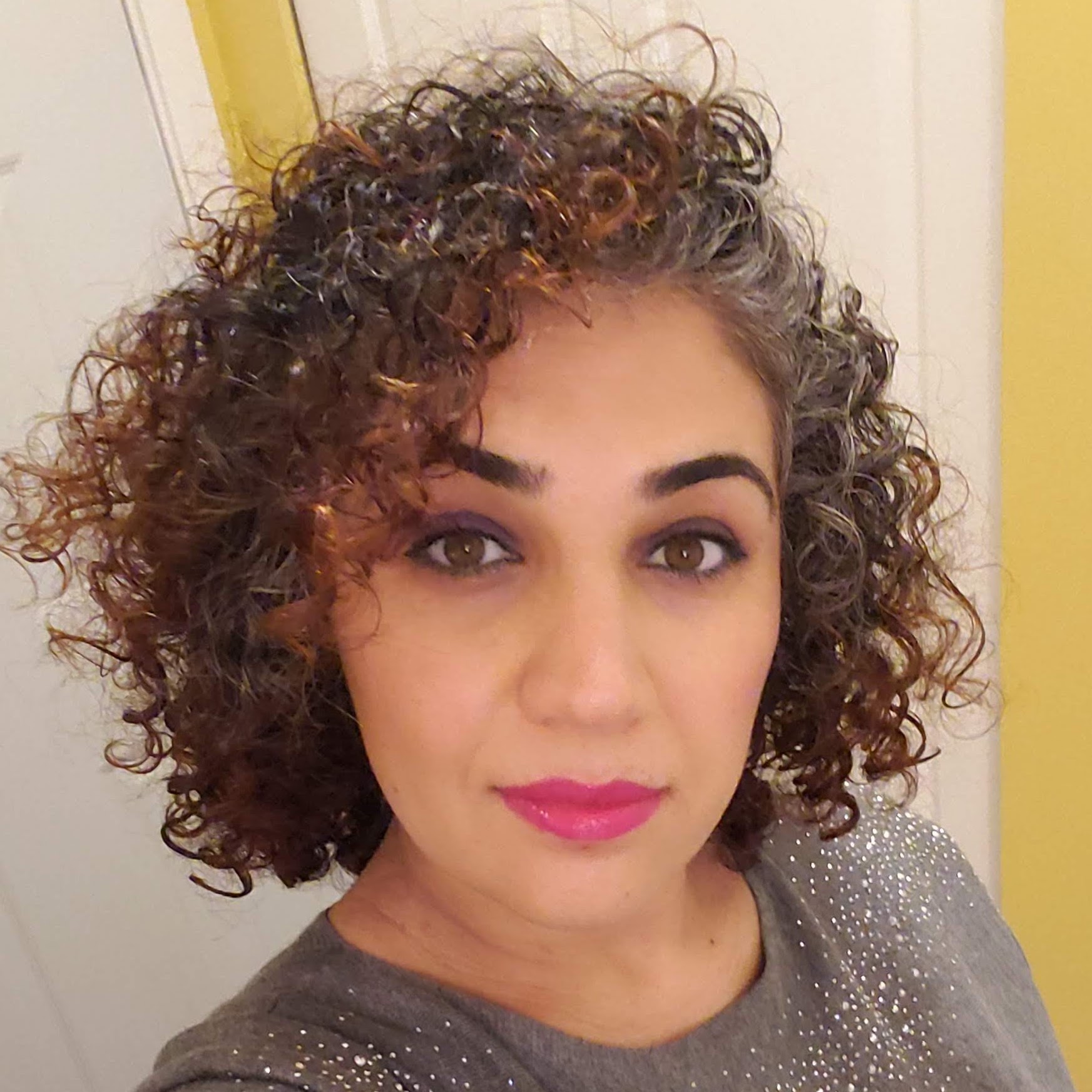 Deea is passionate about poetry and short stories. In Kurdistan, she worked as a journalist for various newspapers and as an editor. In addition, she has a diploma in immigration consultation in Canada.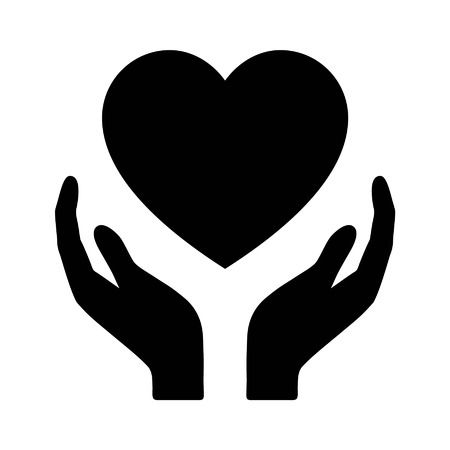 I am Safia. I love to learn and teach others. I took a long break from my studies and am excited to start learning again. I am a very sympathetic person and attentive listener. I also like to spend time in nature.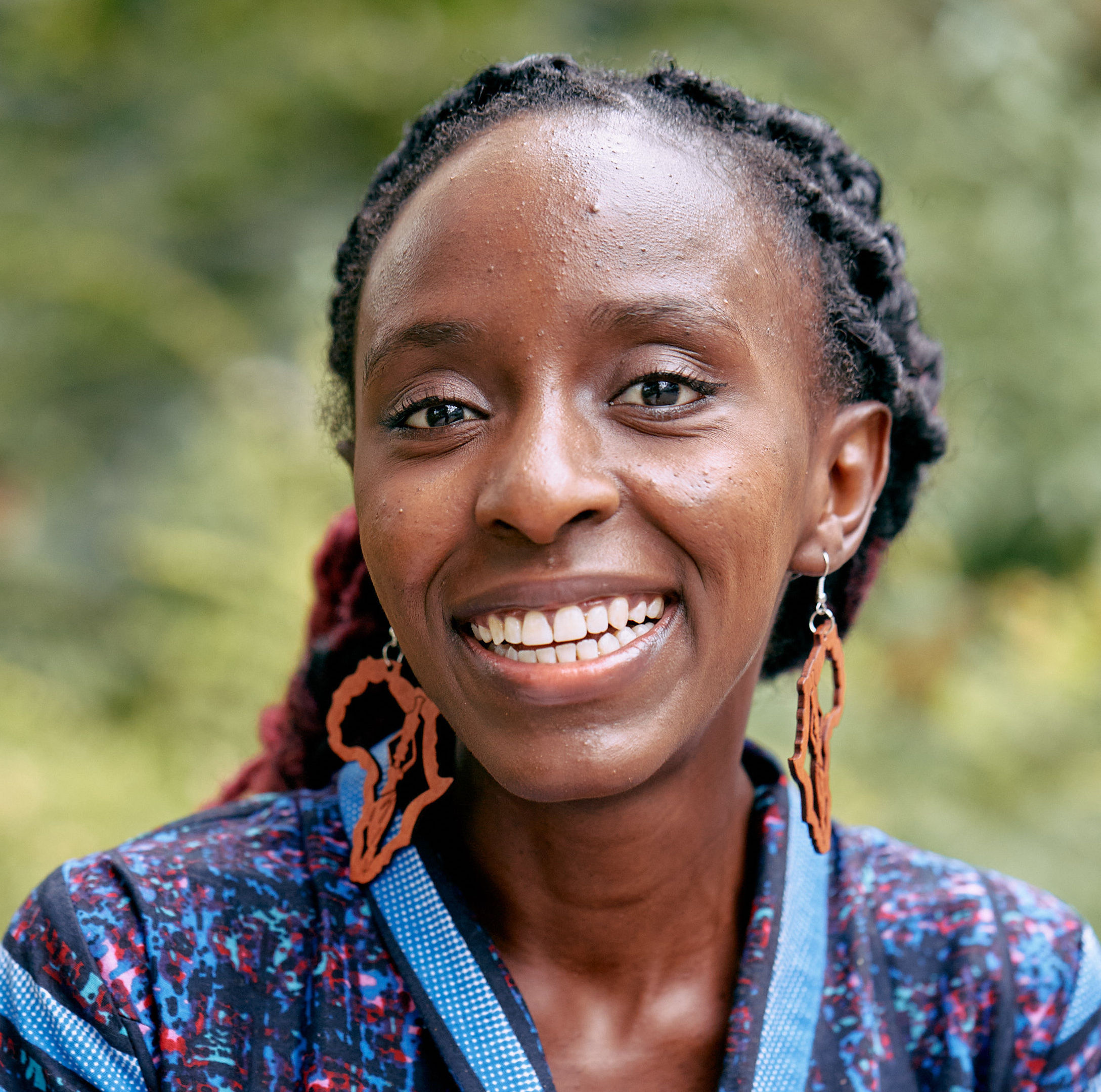 Nancy was born in Kenya, East Africa. She is an Afro-optimist bringing the values of cooperation, community, and in general, the people-centred approach she learned from her family, friends and community in everything she does. She is a visitor to the unceded ancestral lands of the Lək̓ʷəŋən People and she is passionate about sustainable development rooted in community (and individual) participation as communities (and people) always know what they need and what works best for them.
Her work and life experiences have taught her that we are all connected to each other and to our environment. She is learning what it means to be a global citizen in a multi-cultural world.
Nancy is an alumna of the University of Nairobi, School of Law and Royal Roads University's Master of Arts in Intercultural & International Communication program. She works with Iyé Creative, a grassroots food justice organization that works with communities to nurture reciprocal relations and mutual aid systems. In this space, she has seen individuals come together to ensure the well-being of others within their communities in the face of uncertainty. She believes that if we individually start to see each other as interconnected and recognize parts of ourselves in each other, we can be each other's systems of support.
She hopes to use the learnings from the RADIUS SFU Migrant Systems Change Leadership program to locate herself as a global citizen; truly understand the complexity of that identity and how it can lead to liberatory, community-based and collaborative systems change wherever the journey leads her.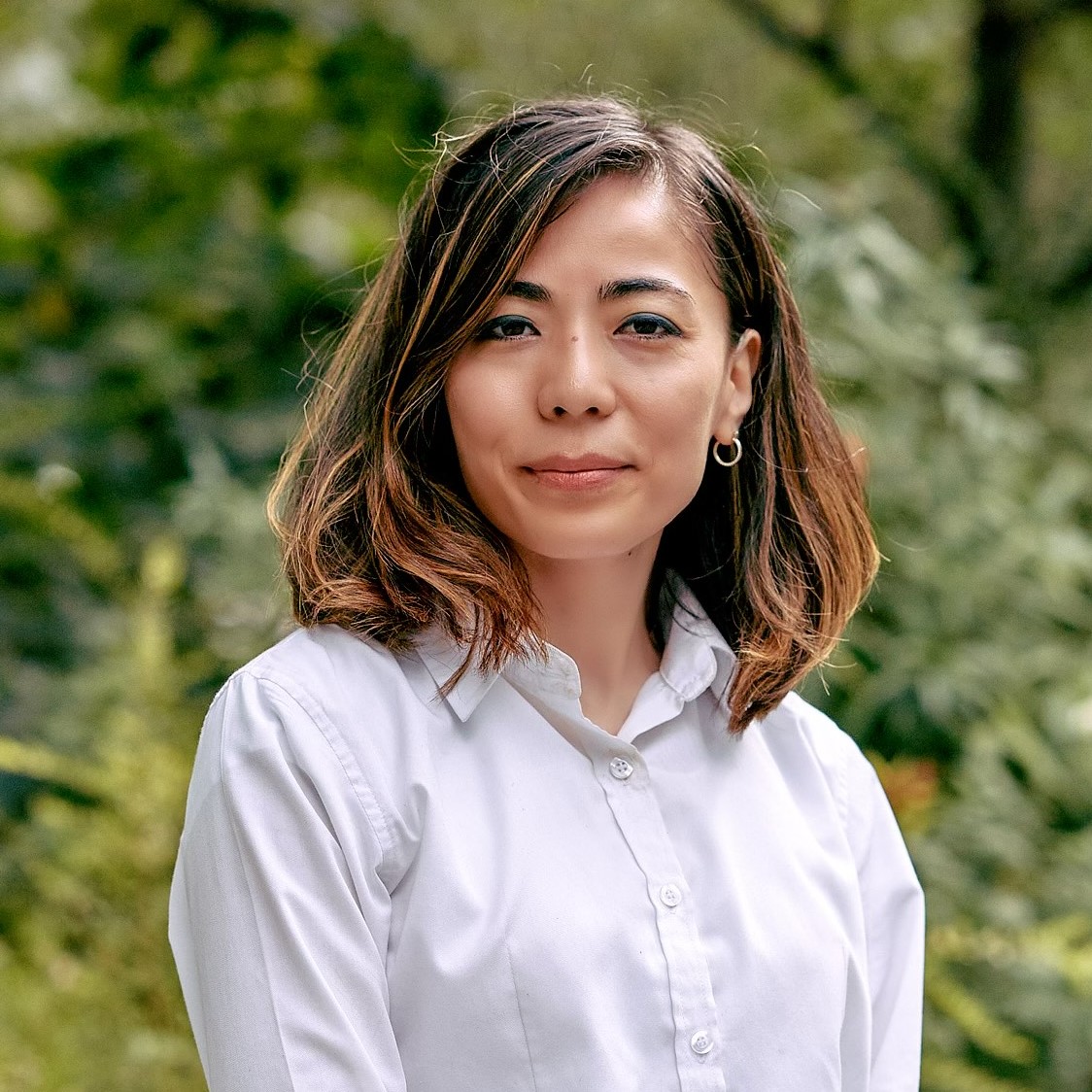 Sediqa Sarwari is a community leader, social activist and poet from the Afghan tribe of Hazara. She was only 4 years old when her family had to leave Afghanistan due to fear of persecution from the Taliban. As a result, she had to live in many Asian countries and experience a lot of life adversities, but she never let those challenges get the best of her. Instead, she converted her pains into resilience and empathy.  
Living in 5 different countries has given her the knowledge of history, geography, and culture of each one – also, first-hand exposure to native speakers to learn 5 different languages. Sediqa has worked for multiple nonprofit organizations in Canada and overseas, dedicating her life to educate and help refugees from all age groups and countries. She has an honorary certificate of appreciation from the United Nations Indonesia, acknowledging her volunteer works for the Refugee Community as a youth leader and change maker. 
She currently works as an outreach case manager helping newcomers to build a better life in Canada. She advocates for mental health and aims to collaborate with existing organizations to fight the stigma around mental health. In her free time, Sediqa reads and writes poetry and captures the beauties of nature as a passionate nature photographer.