Twenty-two inspiring participants have been selected for RADIUS' Health Promotion Lab's third cohort of the Reimagine Health program. We are honoured to welcome them to the RADIUS community and look forward to learning more as they each bring their unique individual experiences, ways of thinking, and passion for creating a positive impact in their communities.
Through Reimagine Health, we provide a collaborative space for community leaders and individuals from or connected to communities disproportionately impacted by health inequities to innovate, curate, and bring together diverse ways of knowing to tackle real-life health challenges and strategize sustainable solutions. By working together and sharing the collective cohort's experiences and ways of thinking, participants will come up with innovative ideas, new models, and ventures to address the challenges identified and test solutions for intervention.
Meet the 2022 Reimagine Health Cohort!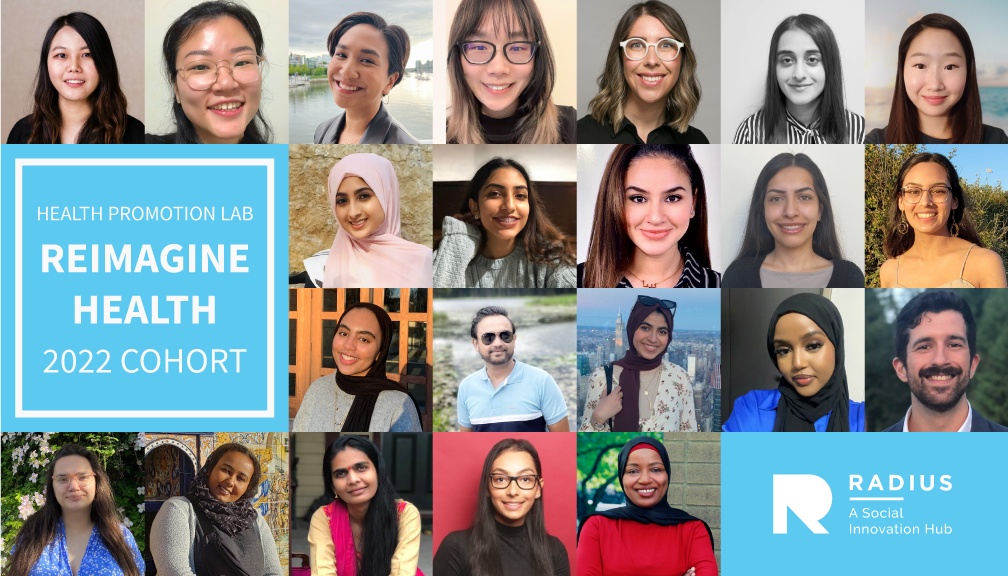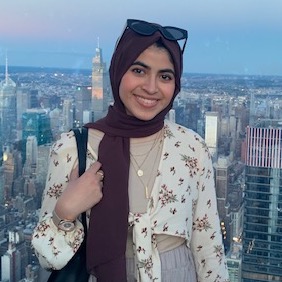 Abeera is a first-generation Pakistani Canadian student studying Dietetics at UBC. Her passions include learning about food sovereignty and food security within BIPOC and immigrant communities. She is excited to be part of Reimagine Health to further her understanding of the Social Determinants of Health and how they intersect with one's ability to access food. For three years, Abeera has been working with UBC Global Lounge, a hub on campus focusing on social justice and global citizenship programming, where she currently chairs the Anti-Racism committee. She worked as a Student Engagement, and Community Programs Assistant at the UBC First Nations Longhouse this summer and was also a part of UBC's Nutritional Epidemiology research group. In her free time, she enjoys hanging out with family and friends (mainly her cat Marcel), baking, or taking copious amounts of photos.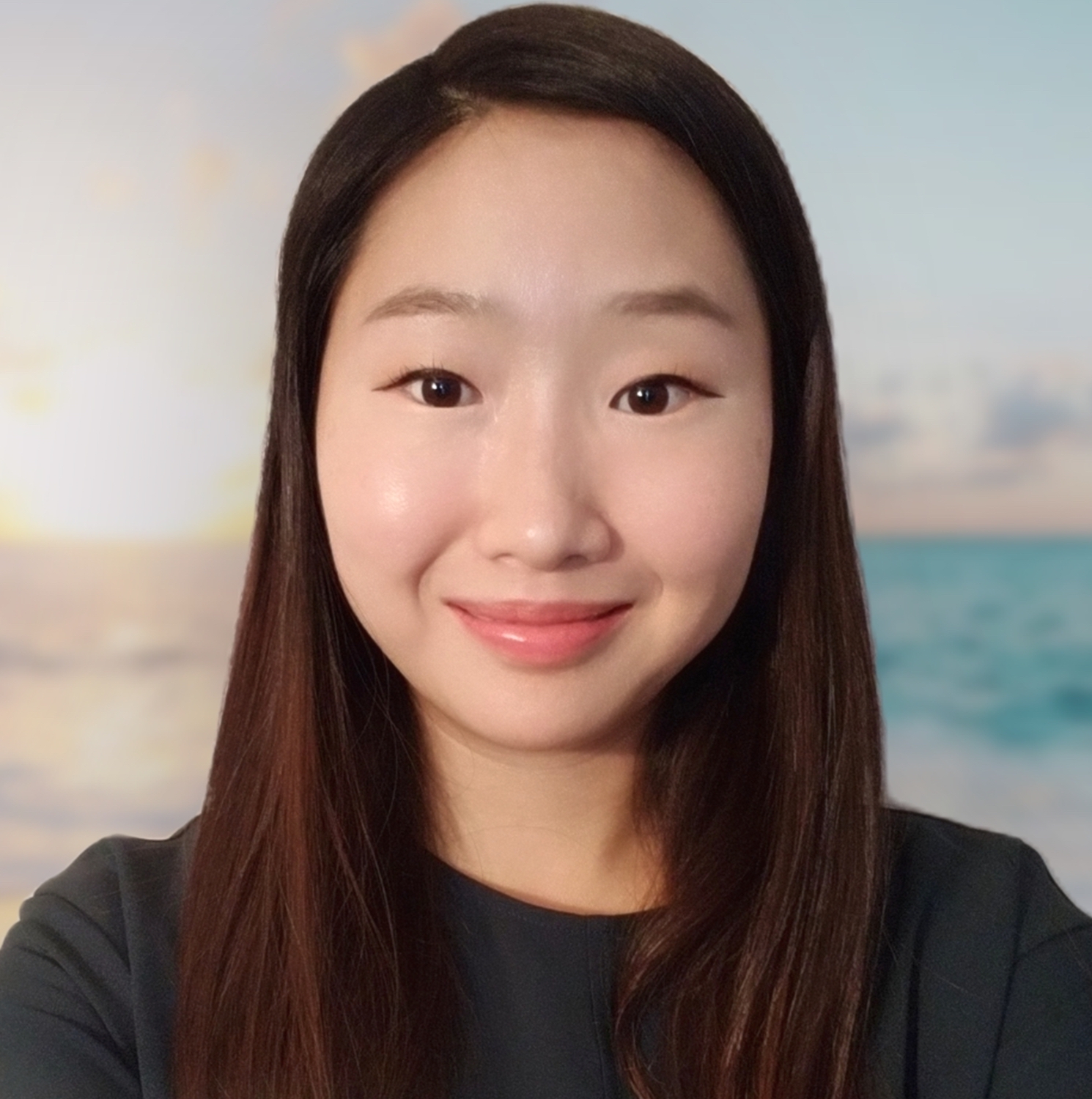 Angie is a Postdoctoral Fellow at the University of Toronto investigating strategies to improve the measurability and effectiveness of Diversity and Inclusion training in corporate settings. Prior to her current role, she completed a Ph.D. in English, focusing on the inequitable representation of Asians in contemporary North American literature and media. Angie currently works as a sought-after EDI and leadership-communication consultant across many industries and organization levels. She first opened her eyes to issues of inequitable access for patients with limited English proficiency (LEP) patients in Canadian healthcare systems through her participation in Rotman Executive Programs' 2022 Leading Social Justice Fellowship. Throughout the fellowship, she worked with a team to find practical and transferrable solutions for increasing health access to LEP patients in a community-engaged way.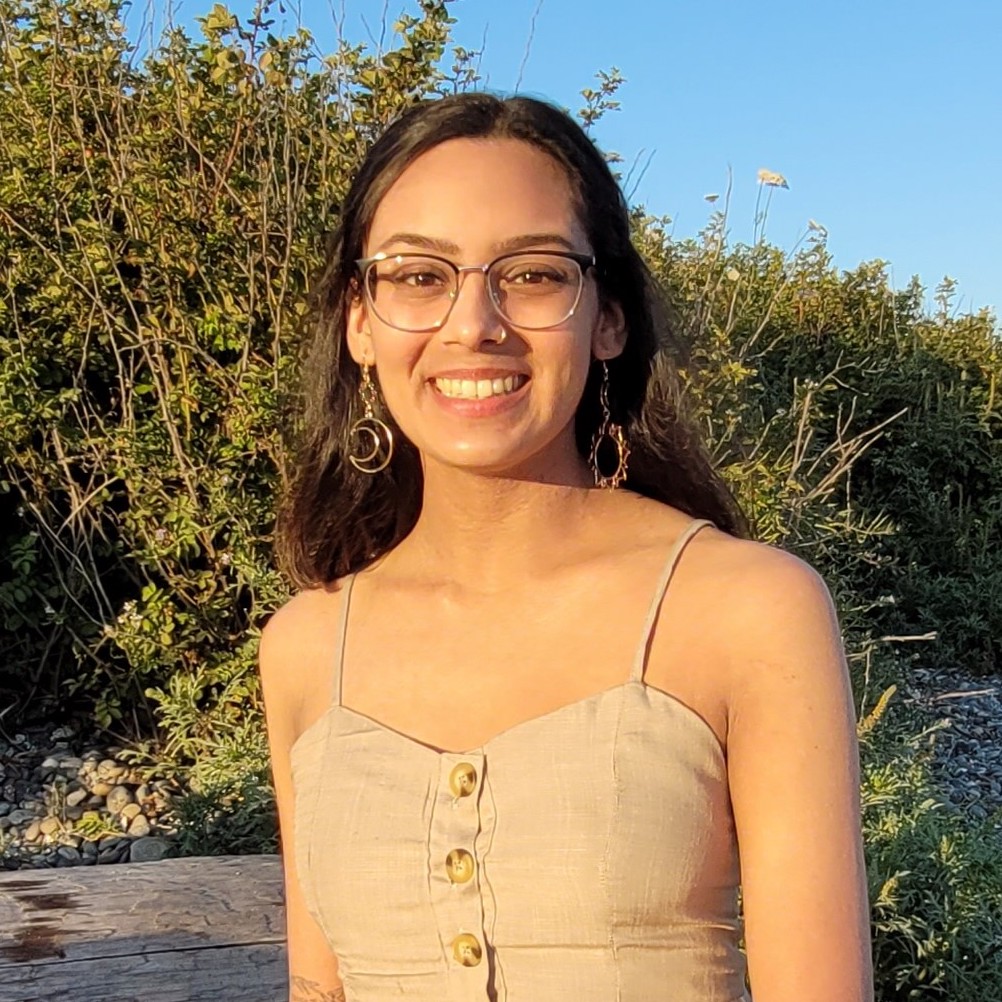 Arti (she/her) is a fourth-year undergraduate student at Simon Fraser University, completing a bachelor's degree in Health Sciences. Her experience navigating various chronic health issues as a teenager sparked her interest in improving the healthcare system and prompted her to pursue a career in this field. Arti's passions lie within health equity, explicitly striving for greater access and quality of care for traditionally marginalized and underserved populations – particularly women, BIPOC, and the LGBTQ+ community. As a Patient Advisor for Fraser Health and current President of SFU's Health Sciences Undergraduate Student Union, Arti acknowledges the importance of safe spaces for others to share their unique perspectives. She emphasizes advocacy and outreach in her academic, extracurricular, and career pursuits. Arti loves to knit, listen to indie music, read fiction novels, and cook new recipes in her free time.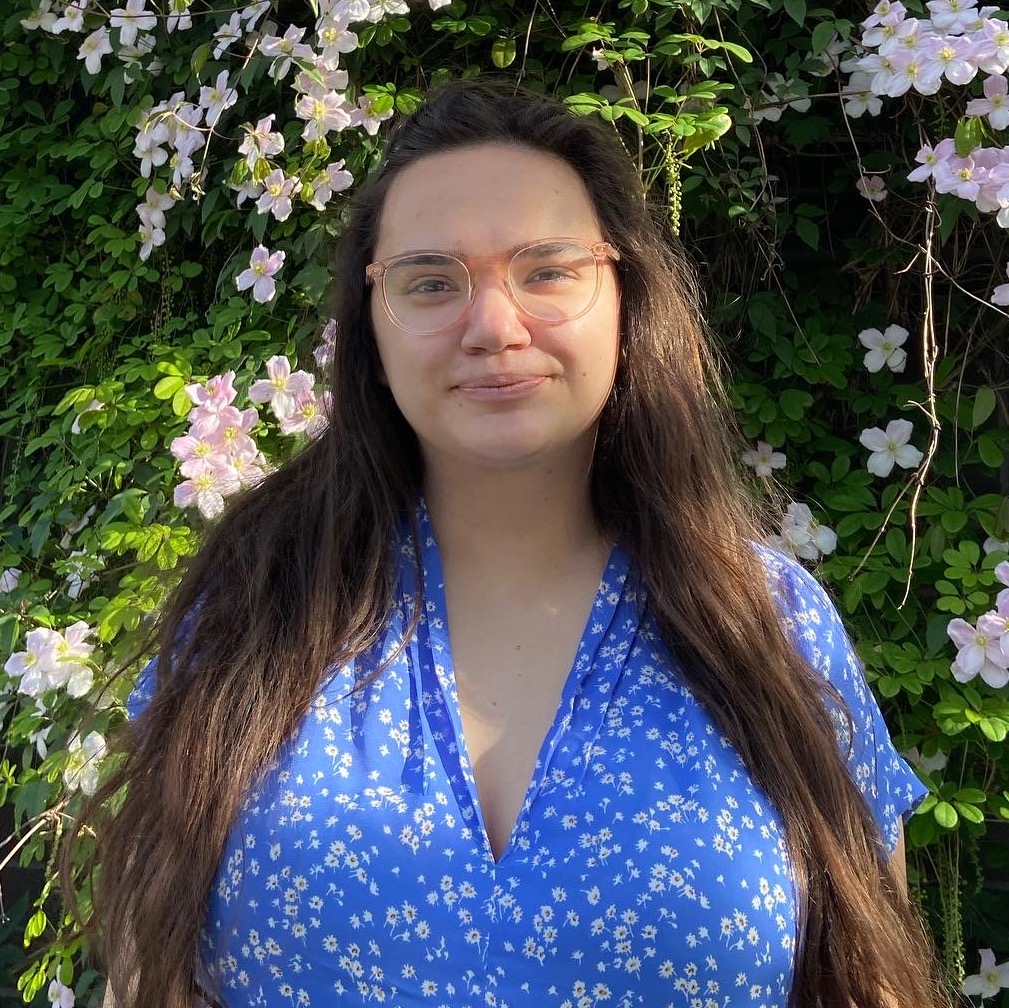 Ashley is a changemaker of public policy related to youth's transitions from government care. She has over ten years of system change expertise and brought her lived experience in government care as a tool to create sustainable systemic change. She holds a Certificate from SFU in Community Capacity building and is an alumnus of Foster Youth in Action and Fostering Change. Currently, Ashley is the Operations Manager at TRRUST Collective Impact, whose common interest is to achieve system-wide improvements in the outcomes for youth transitioning out of government care in Vancouver. 
Ashley is looking forward to her experiences during Reimagine Health to explore and address the mental health crisis of youth transitioning from care by supporting, learning and working with folks who are also tackling health inequalities in their communities.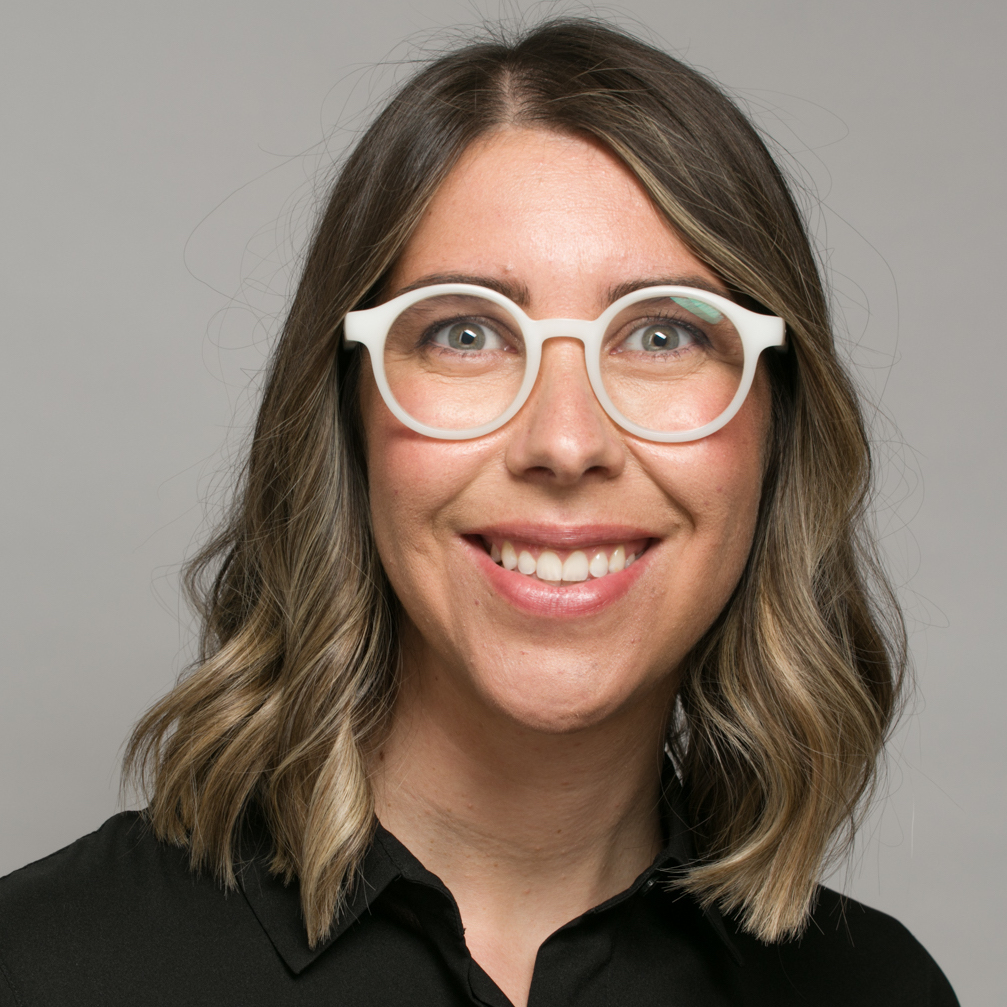 Aubree is passionate about facilitating connections to place through education, community building, and systems change work. With a background in place-based learning, Aubree spent five years in the field of education program development and land conservation in Chile before moving to Canada, where she completed a master of education for sustainability and worked for both UBC's Sustainability Initiative and B.C. GreenCare, leading programs and engaging stakeholders in sustainability.
Aubree currently leads the development and implementation of innovation projects across Western Canada as the regional project coordinator, working within the UBC Planetary Healthcare Lab for CASCADES. Her interests intersect climate action, community well-being, and planetary health. Alongside this work, she is a participant in the C40 Women4Climate Mentorship Program working on initiatives to address Vancouver's Climate Emergency Action Plan.
She enjoys cooking with friends, going on bikepacking adventures, and tending to her garden in her free time. She is grateful to work and live on the traditional and unceded territories of the Sḵwx̱wú7mesh (Squamish), and Səl̓ílwətaʔ/Selilwitulh (Tsleil-Waututh) and xʷməθkʷəy̓əm (Musqueam) Nations in Vancouver, B.C.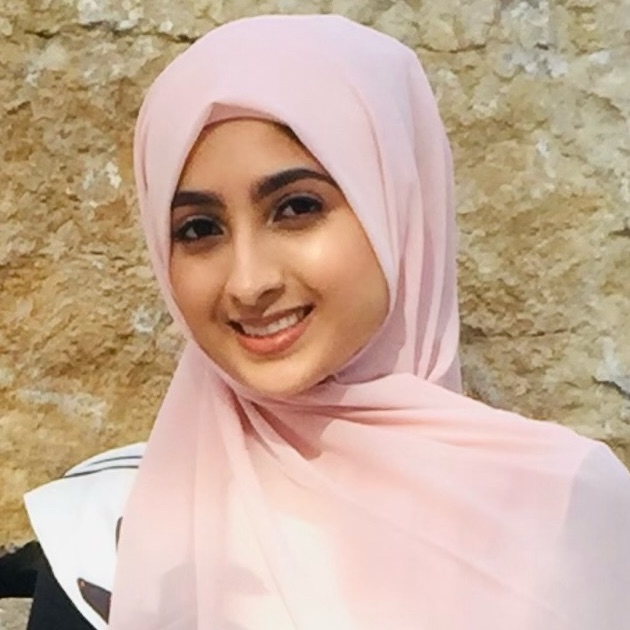 Ayesha is a Muslim Canadian-Pakistani living in Ontario, Canada. A graduate of the University of Toronto with a double major in Population Health Science and Mental Health Studies, her passion for addressing health inequalities in disadvantaged populations drove her to this program, hoping to create sustainable and impactful solutions to dismantle health barriers. In particular, she aims to address the diabetes epidemic impacting South Asian population in Canada through understanding the root causes and formulating feasible solutions. One way Ayesha plans to do this is by increasing health literacy among the South Asian population by communicating in three languages and fostering meaningful relationships with her community members, leaders, and members from this year's cohort.
Ayesha hopes to create long-lasting connections and take active steps in unlearning and learning ways to build the solutions needed to address health challenges. Ayesha plans to continue her academic journey by completing a Master's in Health and hopes to gain a better understanding of the various health challenges impacting Canadians through the collaborative work done in this program.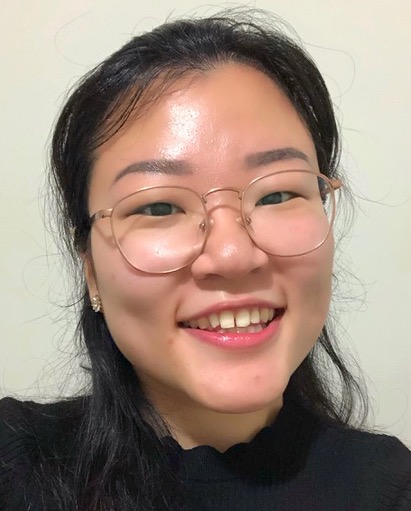 Chelsea (she/her) is a Neuroscience Ph.D. student at Western University and is currently based in London, Ontario. Her research lies at the intersection of neuroscience, artificial intelligence, and psychology; she finds the human brain fascinating and hopes to understand how it gives rise to our mind and intellect and, in doing so, build better AI algorithms. Outside of her research, she has cultivated a growing passion for social justice and equity through volunteering, internship, and fellowship opportunities. Most recently, with her colleagues Angie and Judy (who are also part of this year's Reimagine Health cohort!), she has been working to find ways to dismantle the language barriers in healthcare that are leading to inequitable care for limited English proficiency (LEP) patients. When not thinking about school work or health inequity, Chelsea loves to cook, rock climb, and explore with her friends!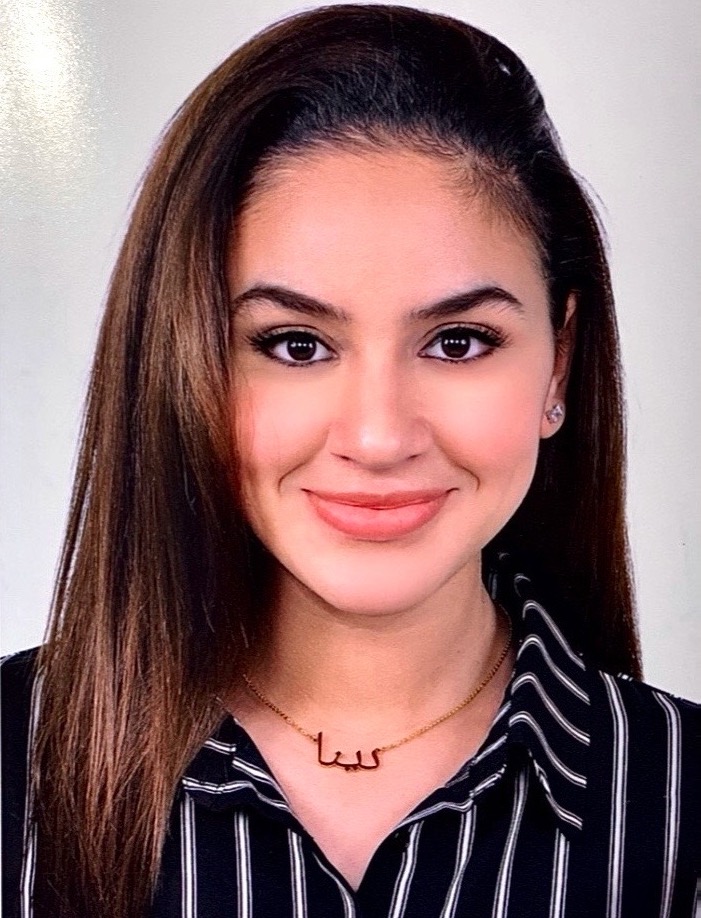 Deena (she/her) is a student at the University of Ottawa, completing a Bachelor of Science in Nursing degree. She co-founded Meta-Lifeline with her sister, Dalia, earlier this year. Her family immigrated from Egypt to Canada with her two sisters and mother in 2005. She created Meta-Lifeline to address the health disparities in the low-income community. But she also wanted to be intentional about creating a food-bank-based program with accessible knowledge translation and education, and culturally inclusive support. Building something from the ground up is challenging, but it has been the most liberating thing she has done in her entire life. Deena is all about bringing people together, making a genuine impact, and disrupting the status quo. She is also completing the Leading Social Justice Fellowship program by the University of Toronto and United Way Greater Toronto. During her downtime, she likes to read personal development books and go on walks. Even though she is an introvert, she has no problem being fiercely vocal regarding health inequity and injustice. Deena aims to learn how to improve her program idea/design and how to create a sustainable program for the community.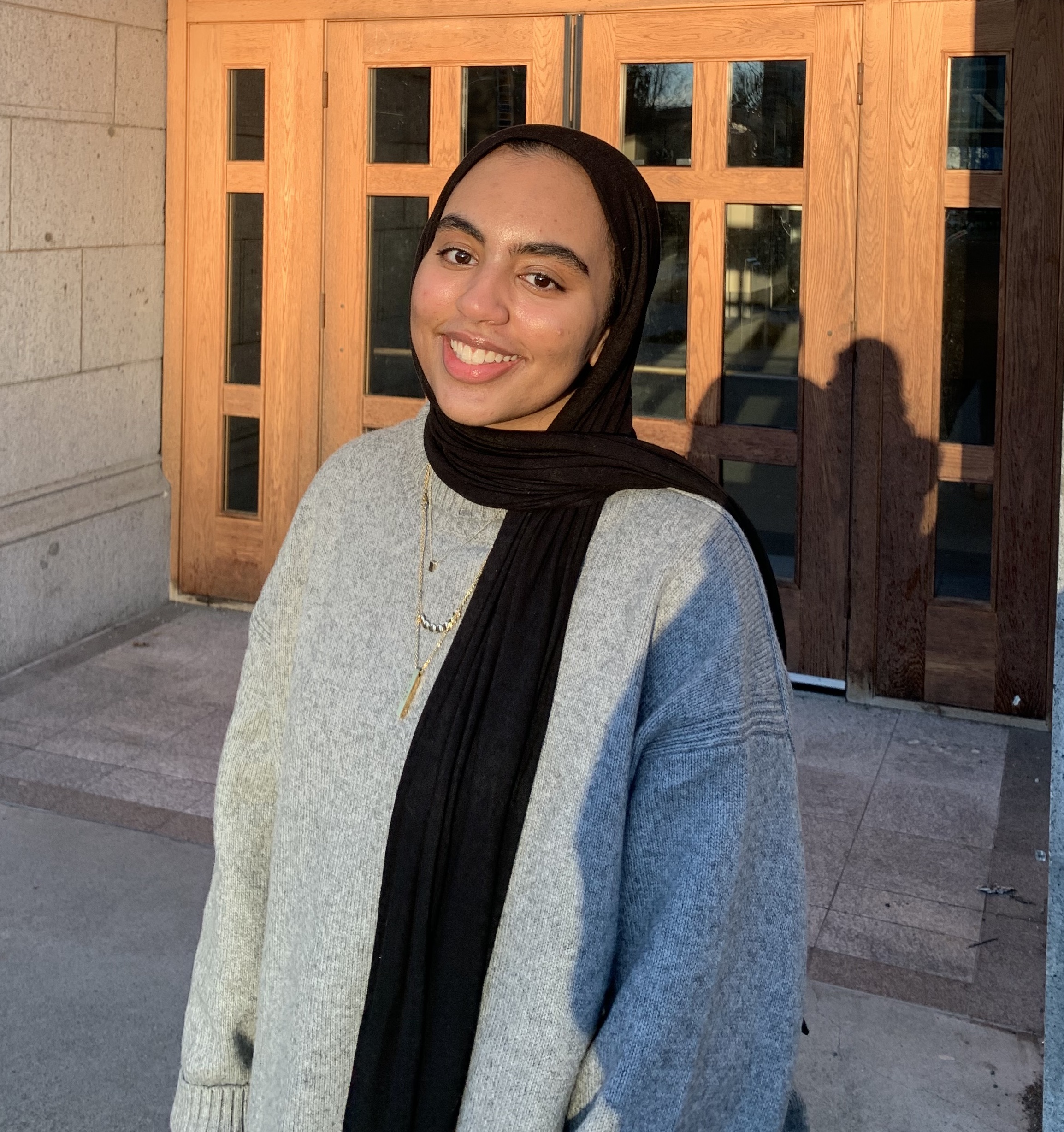 Doua is a second-generation Sudanese-Canadian studying at UBC. She is passionate about patient-centred care and serving marginalized communities through healthcare. Doua wishes to learn more about barriers surrounding the relationship between healthcare providers and patients. She is in her first year in PharmD and is excited to dive into pharmacy while learning about health-equity issues through this program. In her free time, she enjoys reading, spending time outdoors, and listening to music and podcasts.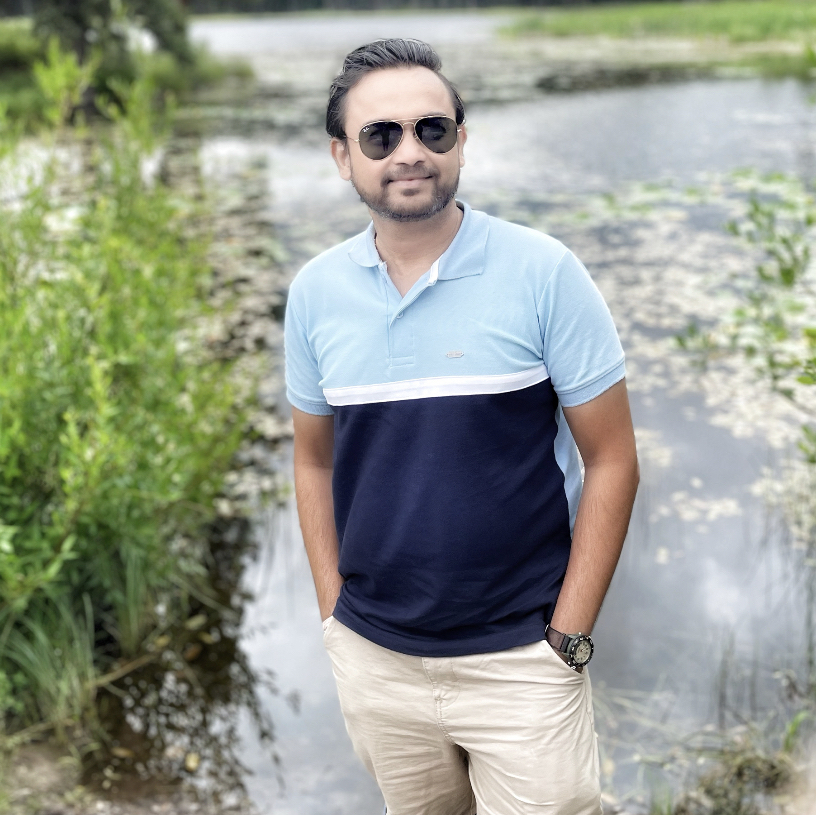 I started my professional journey fifteen years ago after getting my Bachelor's degree in Medicine. Since then, I have seen myself growing happily into various roles. I was fortunate to get my MD (Medicine) though there was fierce competition for a total of only six seats. I am lucky to have also studied for a Masters in Public Health from Oxford, UK.
My thirst for knowledge has seen me work as a doctor, clinician, public health consultant, social worker, senior scientist, senior manager, and director. The journey wasn't always easy; I had to constantly improve myself, learn new skills, obtain further education, take risks, innovate, think out of the box, dissociate with problems, and make firm decisions. I believe the challenges I faced helped to hone the leadership qualities hidden within me. Challenges have truly brought the leader out in me, and at the same time, they have made me humble and a realist. I have been fortunate to cross paths with leaders along my journey and learned immensely from them all, made new friends, and appreciate. Team members I worked alongside were talented, shared their knowledge, and provided ample opportunities for me to learn.  They trusted me and my leadership abilities, supported me, and gave me the confidence to perform better.
Over the last fifteen years, I have gained clinical knowledge and experience, run hospitals and OPDs, managed Medical Emergency Services, taught and trained doctors, nurses, and healthcare professionals, and developed over thirty-five courses for a university! The statistician in me was challenged working as a Senior Scientist. The manager in me is shaped daily while performing operations, running budgets, and searching and applying for funding opportunities. I have always worked towards causes that are oriented to social welfare and will continue to do so. I am truly thankful to everyone who has supported me through this journey.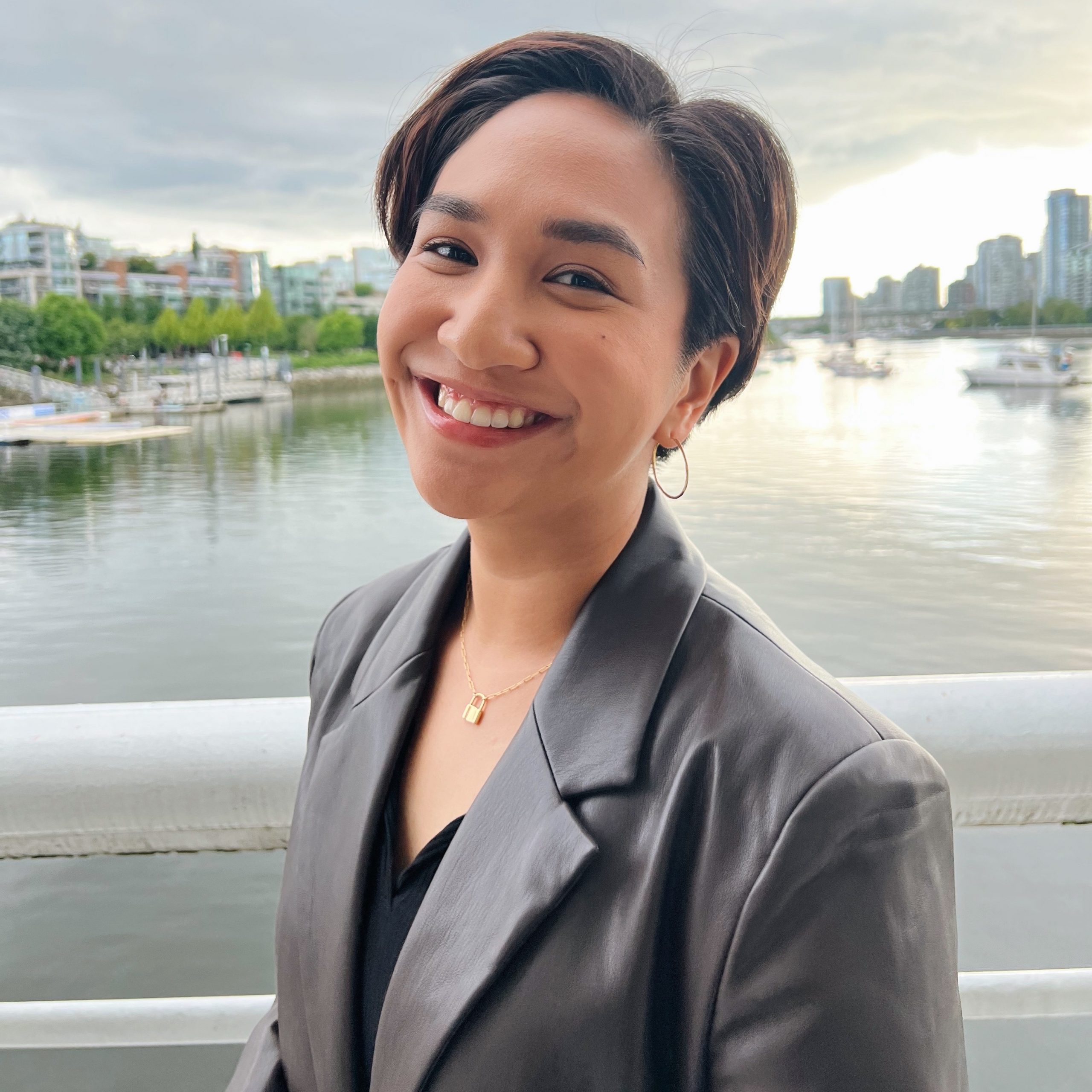 Jocelle (she/her) is a second-generation Filipina immigrant based on the Coast Salish homelands of the Musqueam, Skwxwú7mesh, and Tsleil-Waututh nations. Throughout her life, she has explored her identities as a storyteller, advocate, community organizer, leader, researcher, and facilitator. She is part of Sliced Mango Collective (Filipinx youth organization) and was one of the lead organizers for the Slice of Support Campaign, which was an effort to protect cultural food assets from displacement in the Renfrew-Collingwood neighbourhood. Jocelle deeply values her community and identity, leading her to pursue an undergraduate honours thesis on the health and wellness of Filipinos in so-called Greater Vancouver. Through this project, she strengthened her passion for Filipino health and hopes to continue her work in the future. To decompress from her busy life, you can find Jocelle soaking up the sun (wearing sunscreen, of course), listening and dancing to music, or going on nature walks.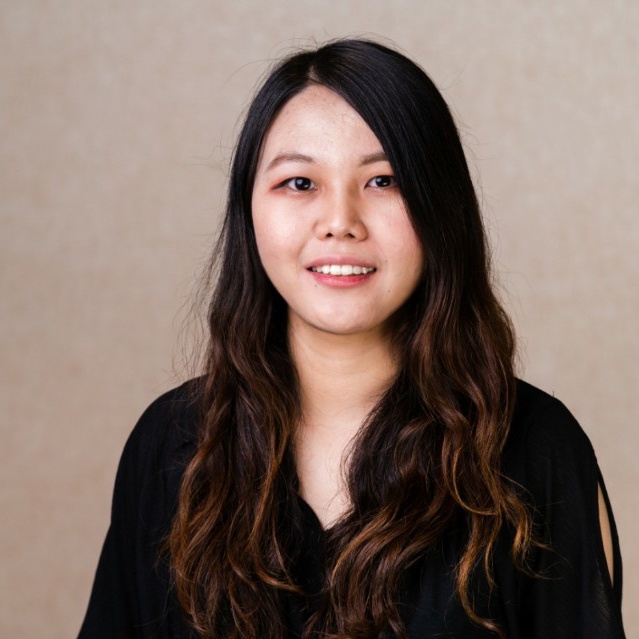 Judy (Seohyun) is a clinical research coordinator at Toronto General Hospital. Judy is responsible for the planning, management, and execution of the clinical trials in the field of cardio-oncology at Ted Rogers Centre for Heart Research Program. Outside from work, Judy is involved in different associations such as, the Korean Canadian Scholarship Foundation (KCSF), Faculty of Community Services Asian Student Association (FCS-ASA), Korean-American Scientists and Engineer association (KSEA) and Association of Korean Canadian Scientists and Engineering (AKCSE), organizing conferences, events and provide financial support to nurture international cooperation, career development and community service in Korean population in America.
Through the Reimagine Health Program run by RADIUS, I am interested in dismantling language barriers that pose a big problem for first-generation immigrants – especially the elderly, individuals with disabilities, people with low-economic status, and refugees. I  aim to promote culturally competent patient care, which must consider patients' cultural beliefs, health literacy, and communication needs.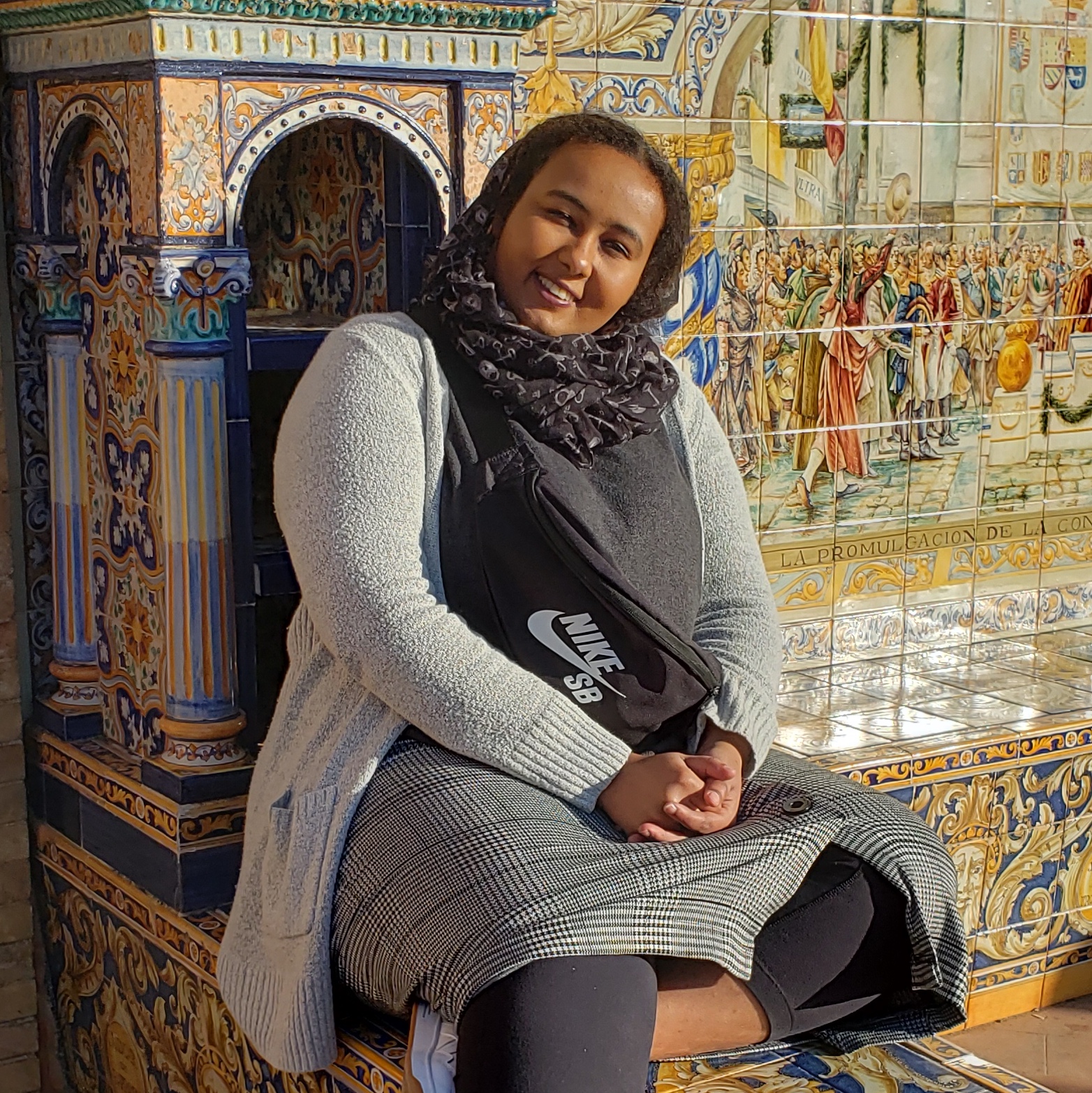 Ladan (she/her) is Somali-Canadian and has worked as a behaviour interventionist and tutor for children on the Autism Spectrum for several years. She has witnessed the challenges immigrants and other disenfranchised or marginalized communities face in accessing resources for early intervention. Working in healthcare administration, she is determined to combine her knowledge of provincial policy creation and her passion for combating health inequities within her community to provide sustainable solutions to mitigate barriers to accessing government resources. She is incredibly excited to join Reimagine Health to work with amazing people to learn and strategize together!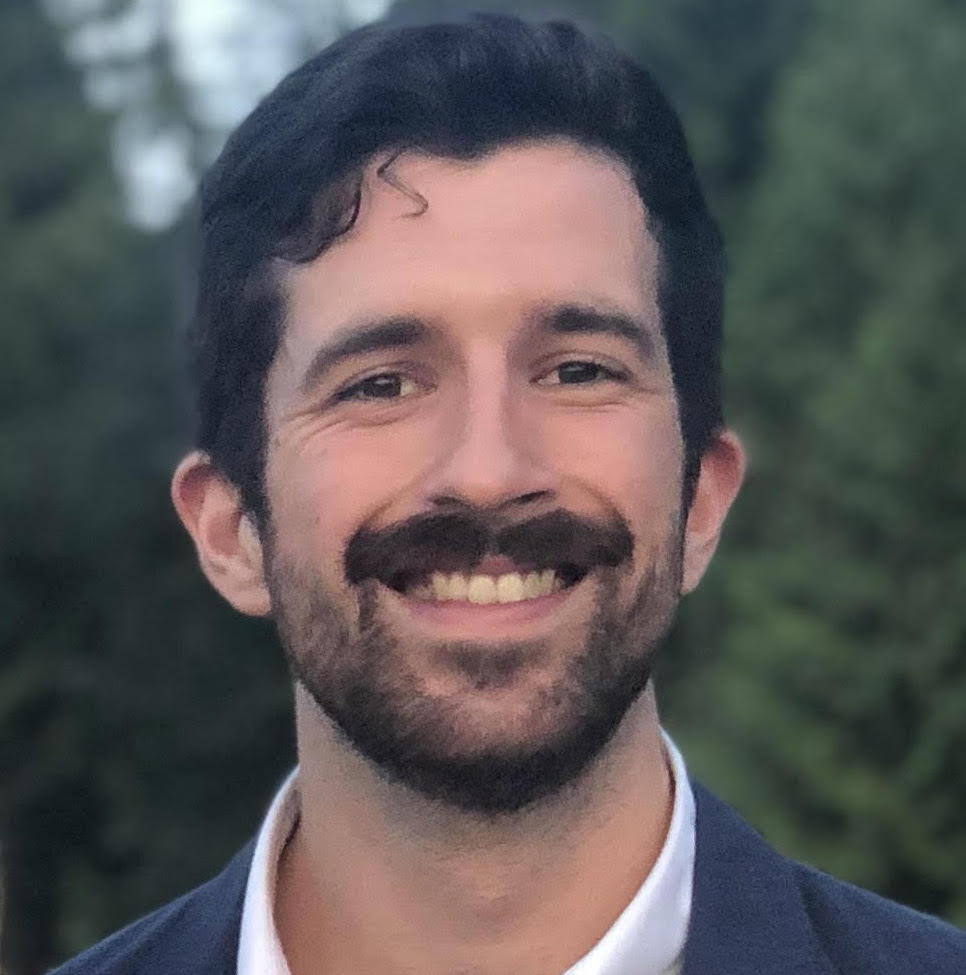 Liam (he/him) is a Project Leader with the Fraser Health Authority in British Columbia, working with the Integrated Homelessness Action Response Team to help implement outreach health care teams throughout the Fraser Health region. Currently, Liam is completing his Master's of Public Health at Simon Fraser University. He hopes to use his experience from his program and work experience in Public Health to make systematic health care changes and advocate for marginalized patient populations. His primary interests in Public Health are equitable access to primary care, harm reduction/substance use, and combating homelessness. Outside work and school Liam enjoys running, learning new recipes, and playing with his two cats – Alfredo "Alfie" and Anchovy "Chovy."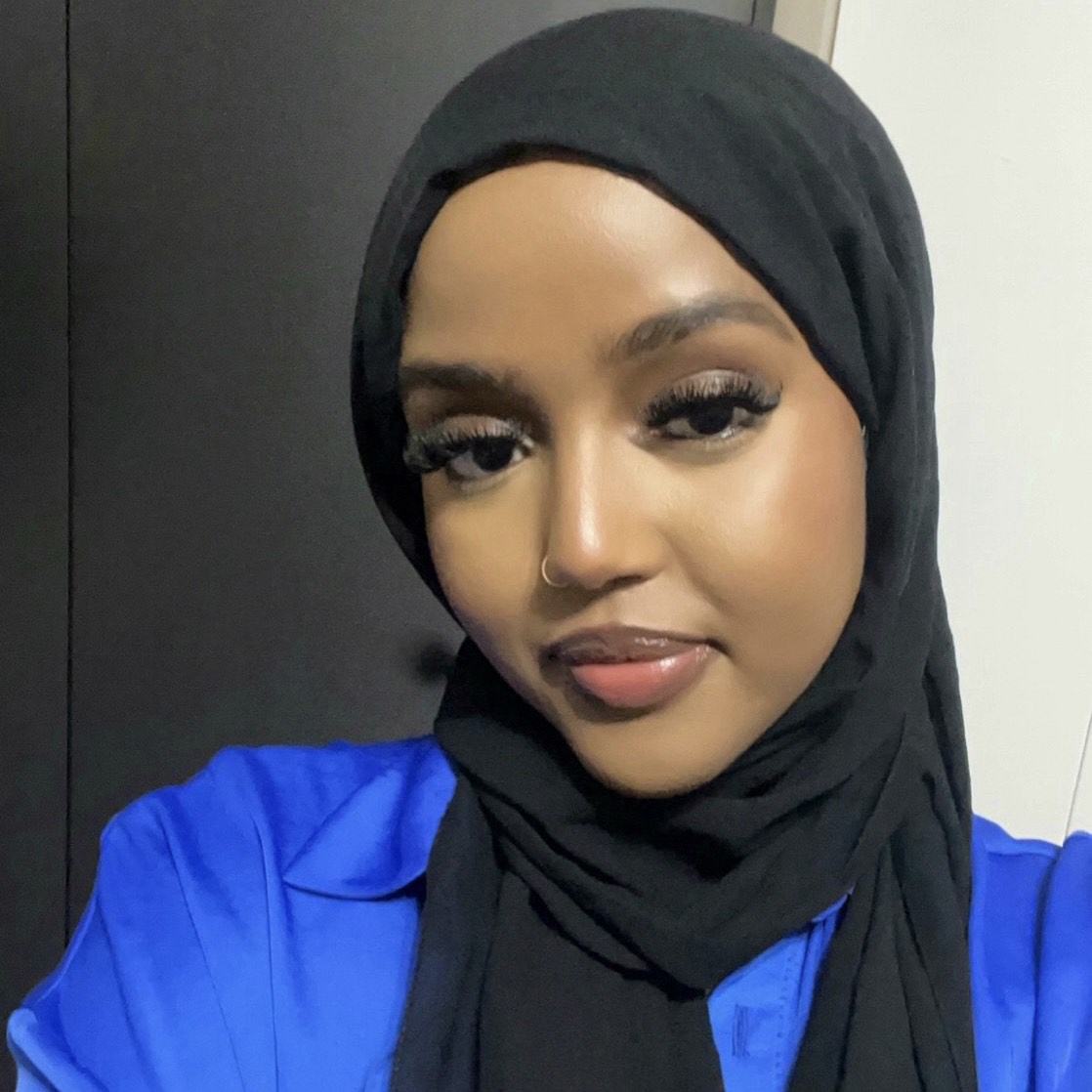 Mahado is a co-director at Solid State, an organization based out of Surrey dedicated to building a solidarity economy. She primarily works with a group of Muslim youth to foster a safe space where like-minded high school students can come together to connect and bring their community-building ideas to life. In addition to a great passion for creating tight-knit communities, she has a desire to use her (nearly completed!) Health Sciences degree to advocate for and empower racialized and marginalized communities. Hassan's professional goal is to contribute to the adoption of improved practices that foster better physical and mental health support for BIPOC communities in Canada.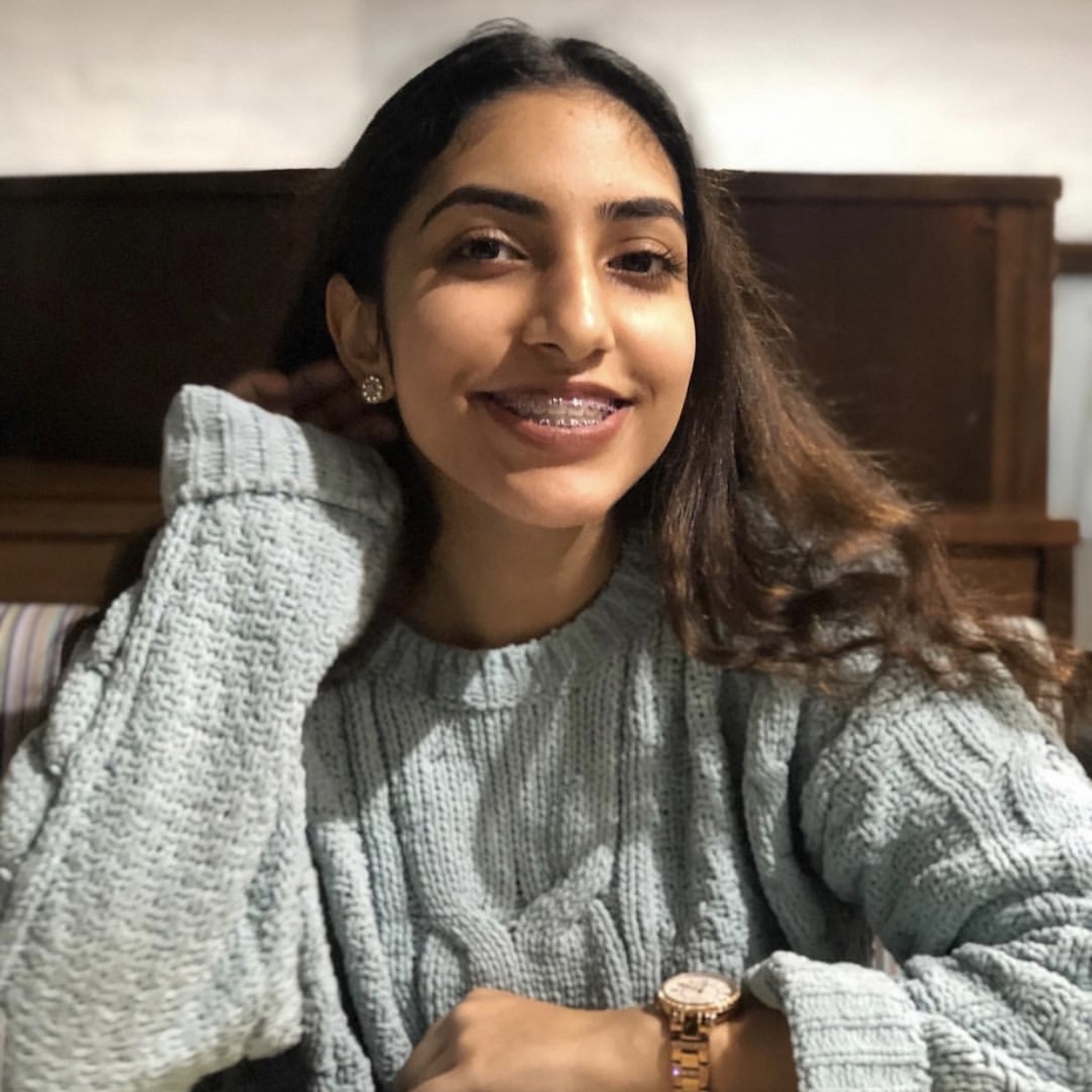 Mishika is a third-year undergraduate student at Toronto Metropolitan University studying Geographic Analysis with a minor in public health. She has always been passionate about the intersection of health and technology. Her professional goals go alongside working within a tech-related public health industry. She plans to use various software within GIS and data analytics for epidemiological studies by tracking the sources of diseases and the movements of contagion agencies to identify conditions for at-risk populations and target intervention effectively. As an active member of her local community, she aims to create an equitable space for all. In her free time, she likes to explore various bubble tea shops in Toronto and take some time to read near the water!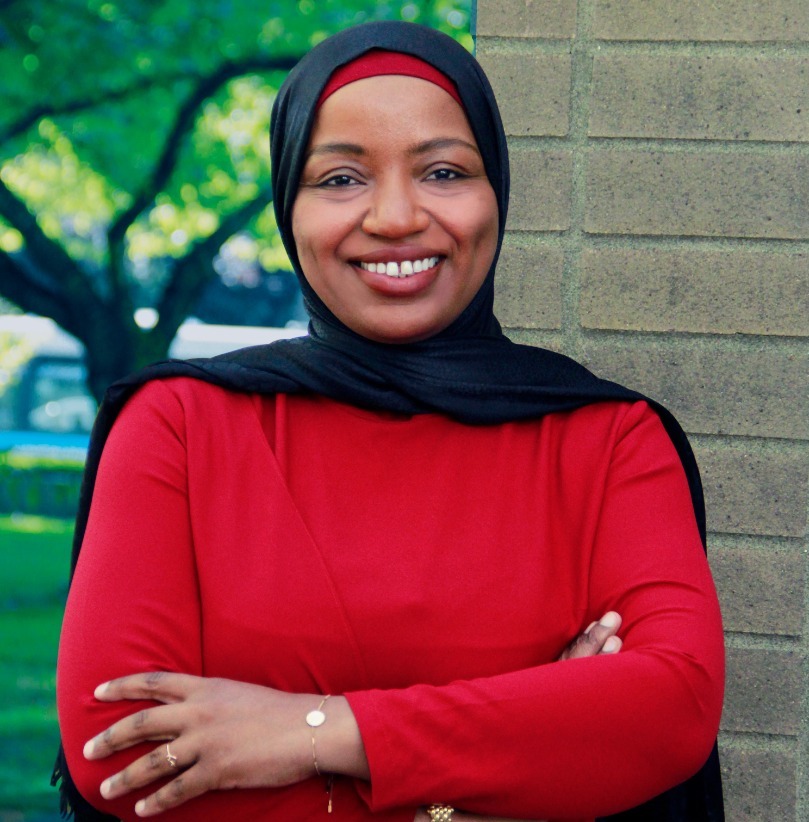 Najah is an aspiring heart surgeon and clinical researcher with a Master of Science in Surgery degree from UBC. She earned her medical degree from Tripoli University and trained in the Cardiac Surgery residency program in Libya before moving to Canada for further education and training. Najah is the Trainee Representative for the  Canadian Women's Heart Health Alliance and has led the western committee for the 2020-2023 Wear Red Canada campaign, a campaign to raise awareness about women's heart health across the lifespan in Canada. In addition, she is a TEDx speaker and national and global health equity expert and advocates for cardiovascular health and treatment, especially for underserved women patients.  
Currently,  she leads the Harris Research Lab at BC Children's Hospital, a place that combines her passion for congenital heart disease, research, heart anatomy and her love for working with kids. Najah's passion is to witness a day when no race, sex, geographical place, culture or any other social determinants make access to health care impossible.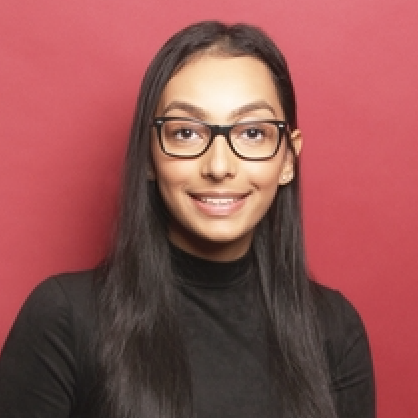 Ravneet (she/her) is a settler of Indian descent living, working and studying on the Musqueam, Skwxwú7mesh, and Tsleil-Waututh Nations territories. She is a fourth-year Bachelor of Health Sciences student at Simon Fraser University. Since she was diagnosed with Celiac Disease, she has been passionate about helping eliminate health inequities in her community, mainly how health intertwines with other social determinants that inhabit healthy living. Her health background through work and volunteering is diverse. It ranges from giving back to the community by volunteering at the Canadian Red Cross to working as a Medical Office Assistant. Throughout her school, work and volunteering, it has increased her understanding of health in different sectors that overlook the human lifecycle, for example, palliative care.
In the future, Ravneet plans to continue her education in public health and medicine to promote the health and well-being of her community. Therefore, Ravneet is excited to join the 2022 Reimagine Health Cohort!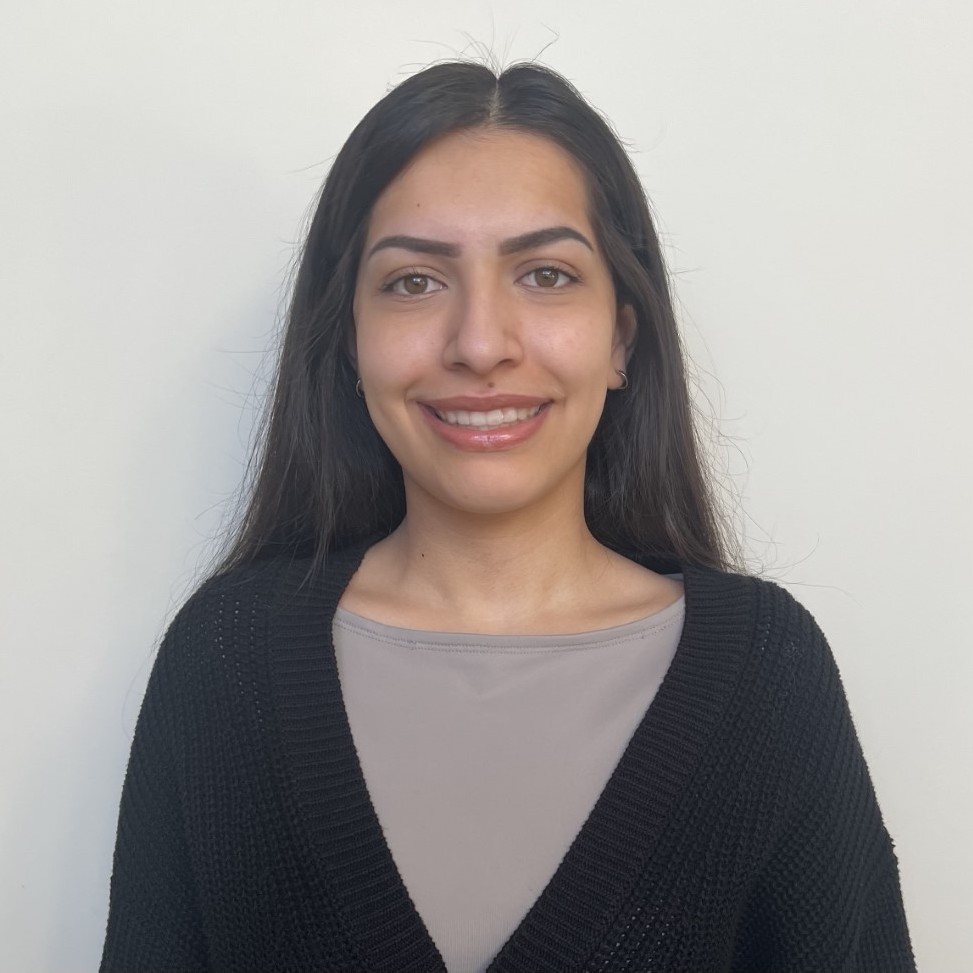 Shabnam (she/her) is a second-generation Afghan-Canadian and graduated this past June with an Honours BSc in Health Sciences from SFU. She works at the Provincial Health Services Authority with their health emergency management team.
Shabnam is passionate about immigrant health, health equity, and children's well-being. During her undergrad, she completed an Honours focused on immigrant and refugee health in a community-engaged research approach, and a Directed Studies focused on immigrant youth well-being.
Shabnam has a diverse set of experiences encompassing children's health, student well-being, and sustainability. She was part of UNICEF SFU, SFU's Student Health Advisory Committee, and Embark Sustainability which broadened her knowledge about the social determinants of health and health equity.
Shabnam is thrilled to join this year's cohort to build sustainable solutions in equity-seeking communities, specifically to address the difficulties of accessing and receiving healthcare in the newcomer and refugee population and increase the knowledge of newcomer health in Canada.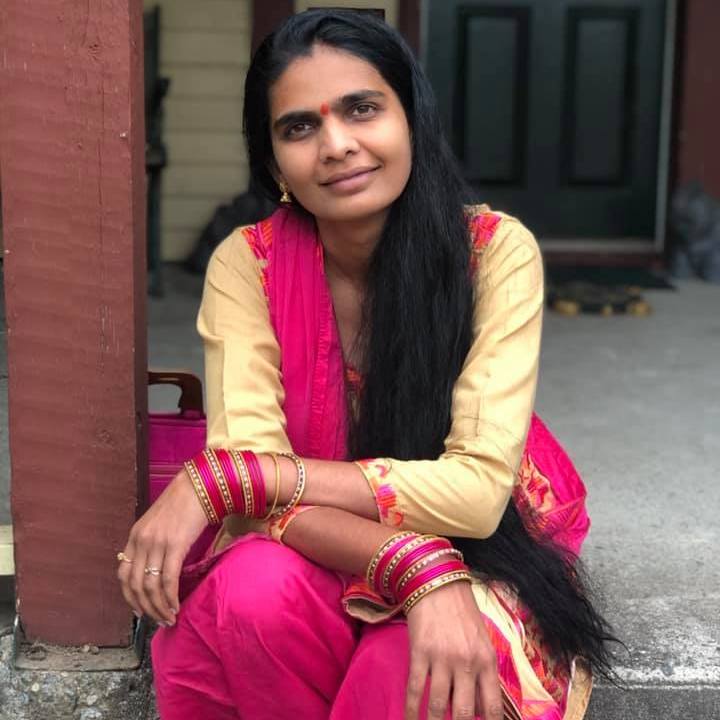 Smita has been passionate about mental health and social work since a kid. She started learning about mental health in grade 8. Her interest in mental health paved the path for her academic achievements. She has completed a Master's in Public, a Mini-Fellowship in Successful Aging and End-of-Life (iSAGE) program, MSc-Counselling & Psychotherapy, M.D – Homeopathic Psychiatry, a Foundation Course on Education of Children with Learning Disability, Certified Personal Counsellor – Robert Carkhuff model of Counselling, Certified REBT Practitioner, Certified Sex Educator and certificate in HIV and Family Education. Along with an impressive educational background, she has experience working with various age groups in different types of challenging clinical conditions and handling them successfully. In all her experience, she has worked in clinics, multispecialty hospitals, correctional facilities, educational institutions and community care in India, UK and Canada.
She has volunteered with various non-profit organizations since the age of 16. She was motivated to volunteer as she believes that volunteering provides an opportunity to address issues of common importance, solve problems together and pioneer positive social change. In the past, she has been an active volunteer of Jeevan Aanand Sanstha, a not-for-profit organization working for the elderly and the mentally destitute. She also headed the Dignity Foundation's Successful Aging Program working with older adults in the slums of Mumbai. Currently, she is volunteering with DIVERSEcity Community Resources Society on the "Together" project, where she works with immigrant families to help them understand and settle better in Canada. 
A polyglot who is fluent in English, Marathi, Hindi and Kannada, she has been involved in developing training modules and programs and has conducted various trainings, workshops and seminars on numerous topics, including Mental Health Awareness, Stress Management, Life Skills Training, and disorders like ADHD, Autism, Learning disability, Depression and Physical illness. She aims to use her extensive knowledge of mental health and communication skills to enhance the subjective well-being of the community, thereby creating an environment for both individual and organizational growth.
Smita has called Canada home since 2019 and wishes to focus on the mental health of the immigrant elderly population and work on the concepts of self-love and self-care.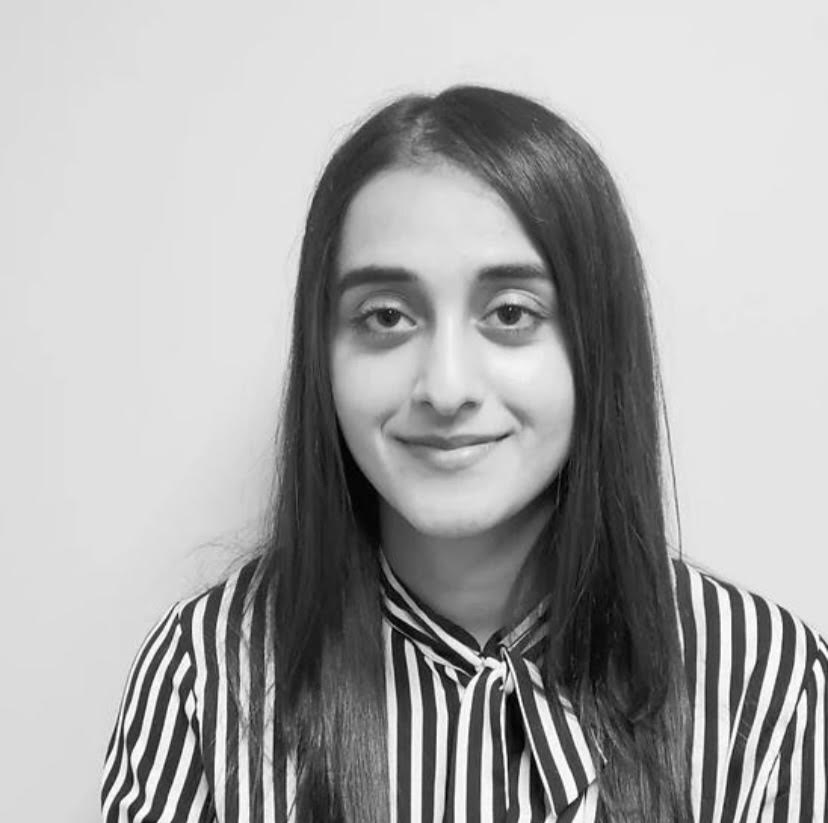 Suvneet recently graduated from Simon Fraser University with a Bachelors of Science degree in Health Sciences. She is passionate about pursuing a career in public health and is interested in promoting mental wellness and good physical health. She is currently working with Child Health BC and has the opportunity to hear about chronic illnesses and health inequities that stem from various intersectionalities. In addition, she has experience working within different senior homes, hospitals, and non-profit organizations such as Canadian Blood Services and Red Cross. She looks forward to working with Radius and the Reimagine Health cohort to remove barriers to healthcare and create feasible solutions for marginalized communities.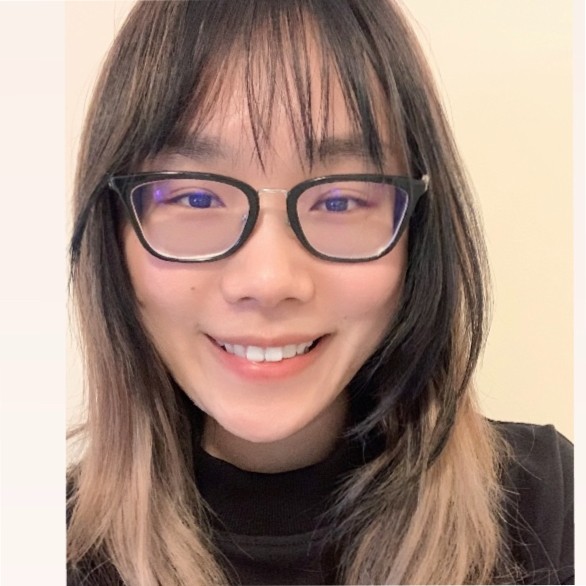 Throughout my nursing career, I built a track record of excellence in providing safe and comprehensive patient care while improving patient quality outcomes. I have worked in Cardiac Surgery Intensive Care (CSICU), General Intensive Care (ICU), Post Anesthesia Care Unit (PACU/PAR), and surgical/medical cardiology. Furthermore, I am proficient at establishing and fostering key relationships with clients, staff, patients, and regulatory authorities. My passion is delivering service beyond organizational expectations and can influence systemic changes to provide healthcare impact.
Reimagine Health is made possible by funding from #RBCFutureLaunch.  Learn more about the RADIUS Health Promotion Lab and Reimagine Health program here!