We are thrilled to introduce RADIUS' 2022 Fellowship Cohort! 
Twenty-two outstanding Fellows form the first RADIUS Fellowship cohort returning to in-person programming since 2019. While the remote-Fellowship experience over the last two years taught us how to embrace change, figure out new ways to connect, and allow us to bring folks in from across the country, the in-person Fellowship experience is what so many participants, advisors, and co-hosts appreciate and love about the program. 
Over an intensive three-month experience, Fellows meet regularly to build relationships with their peers, learn from others working towards change in their communities, and advance the difficult work of social innovation and systems change. The Fellowship aims to identify and nurture emerging changemakers by fostering the support systems needed to pursue work with passion and purpose. The Fellowship team creates space to collectively reimagine a just, dynamic, resilient, and sustainable future. Together, Fellows address the most pressing issues facing our communities through networks, relationships, and brave spaces for critical and creative thinking.
This year's Fellowship co-hosts are Nigel Mojica and Joanne Li. Nigel is a longtime RADIUS team member and is returning for his third year as Fellowship co-host, and Joanne is a 2021 RADIUS Fellow and is excited to return in person. In addition, the Fellows and co-hosts will benefit from the exceptional support of an advisory committee comprised of outstanding members of the RADIUS team and  community. 
Meet the 2022 RADIUS Fellows below!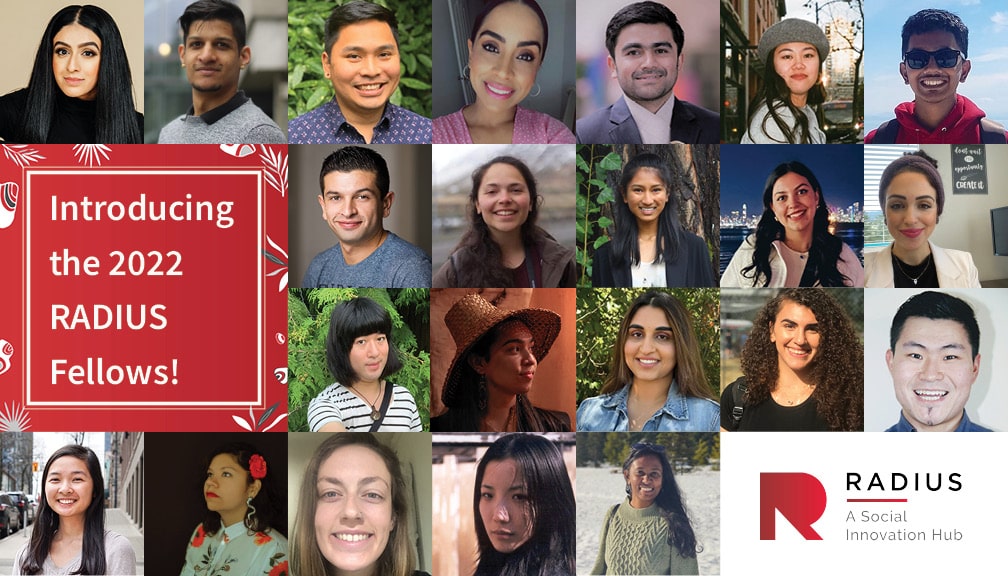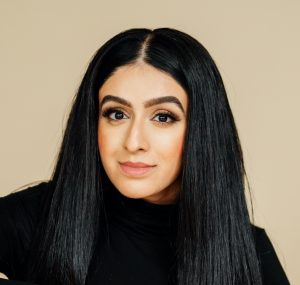 Aman is a policy analyst/economist with the Department of Finance and previously held positions with Innovation, Science and Economic Development Canada and Employment and Social Development Canada. She completed a Bachelors of Arts in International Relations and Economics from the University of British Columbia and a Master of Public Policy (MPP) from Simon Fraser University.
As a daughter of Punjabi immigrants, Aman has a keen interest in understanding the intersection of labour market and social policy and improving outcomes for underrepresented groups in the labour market. As part of her thesis research for her MPP, Aman researched labour market barriers and outcomes of Black youth in Canada to identify policy prescriptions to ensure greater labour market integration. She was also a member of the 2021-2022 Youth Advisory Council for the Canadian Council for Youth Prosperity (CCYP), an organization committed to changing systems impacting youth's ability to thrive in the workforce.
In her spare time, Aman enjoys reading and running and has completed over 17 full marathons to date.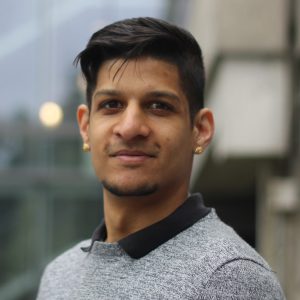 Amar grew up as a hard-of-hearing athlete and dancer without privilege in Kenya before immigrating to the unceded lands of the Coast Salish peoples. His journey of financial, societal, academic, and sports struggles has strengthened him to learn how to pave his pathway toward not only becoming a global citizen but also utilizing the power and privilege that is associated with it as a Human-Centered Designer.
Amar loves to explore new ideas, theories, words, etc. only to find him on a quest for the fundamentals of these respective subjects. He is very passionate about the relationship between policies for societal behaviour, and the level to which these behaviours are (un)sustainable. With this, he hopes to work with rural societies around the world to provide them with the attention they deserve.
Amar purposely delayed his academic timeline to position himself in the lost world and wander on a treasure hunt to complete his puzzle before embarking on a gigantic and wilder journey. While he is nearing completion of his Bachelor of Economics degree at SFU, Amar finds adventurous opportunities to explore be it couch surfing, flying a plane, rafting, or expeditions.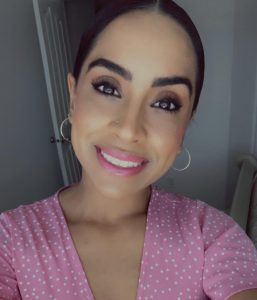 Amy (she/her/hers) is a second-generation Punjabi settler living, learning, and playing on the ancestral, traditional, and unceded territory of the Coast Salish peoples. Amy is a daughter, a sister, an aunt, a friend, and a dog mom. In her spare time, she enjoys being outdoors, either by a body of water or surrounded by trees. Amy obtained her Bachelor of Science Honours degree in Biomedical Physiology at Simon Fraser University. She has 10 years of health related and patient care experience in diverse roles and settings, working particularly alongside marginalized communities. Amy is passionate about decolonizing research, medicine, and healthcare. She also believes that building community capacity, working collaboratively, and approaching complex problems through a systems-based lens is the way to create long lasting social change. Currently, she works for the Provincial Emergency Health Services. She is also the Co-Director of Research and Evaluation with the South Asian Healing Network, Co-Founder of Wellness Beyond the Binary, and Qualitative Researcher at Kilala Lelum – Urban Indigenous Health and Healing Co-operative.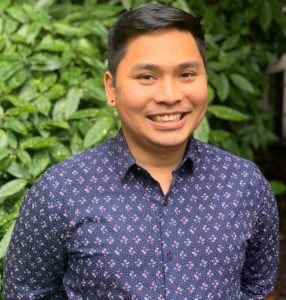 Azlan is a Muslim-Malay immigrant and settler living on the unceded, traditional and ancestral territories of the xʷməθkʷəy̓əm, Skwxwú7mesh and səlilwətaʔɬ First Nations. Azlan was born in Temasek/Singapura (Singapore), which is the territory (Negara Selat) of the Orang Laut and Orang Melayu peoples. Azlan is an urban planner with a passion for encouraging different worldviews to flourish in policy-making. He is also in deep thought about bridging divides between different communities and cultures. In particular, he is interested in the role of fun, language, food, music, art and joy in building stronger community bonds, by creating spaces where people can share their fullest, cultural selves. He has pursued this passion in various contexts including participating in the LEVEL Youth Policy Program and SFU's Muslim Community Fellowship. He is currently interested in supporting more diversity in the field of planning. At any given moment, you can find him either birding, playing board games and/or listening to K-pop.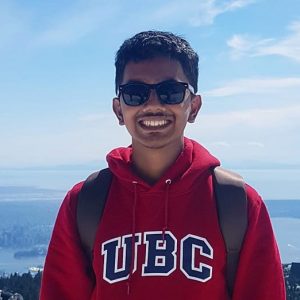 Bashar (he/his) is a first-generation Bangladesh settler learning, working, and living between the unceded, ancestral, and traditional territories of the xʷməθkʷəy̓əm [Musqueam] people. He is an incoming junior at the University of British Columbia studying in the Bachelor of International Economics (BIE) program under the Karen McKellin International Leader of Tomorrow Award. Creating bridges through means of technology and innovation is how he initiates different poverty intervention measures. He is very passionate about people and climate – starting ventures and movements that mobilize folks toward collective actions. Bashar is always up for discussing new innovative ideas, anything about development economics, social procurement initiatives, effective altruism, axiology philosophy, empathy, and education. He hopes to use the tools and network of RADIUS in nourishing his skillset as an innovator working on initiating sustainable systems.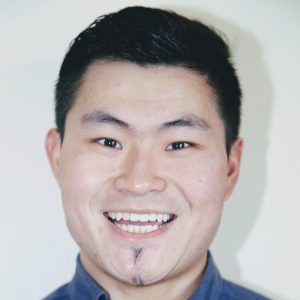 Chang is a data enthusiast working in the Public Health sector. He is passionate about using data to drive decision making to solve real world problems. He also cares deeply about environmental issues and has a background of conducting energy policy research. Chang's love language is cooking and sharing food with friends and families. He loves learning about personal stories, family histories, and cultural traditions through food. Chang is also a powerlifter who believes in body positivity, advocates for loving your body through understanding it first, and celebrates small wins and milestones in your own personal lifting journey. Chang has moved around. His own migration journey as a then international student and now immigrant newcomer has taught him that the sense of belonging comes from feeling connected to his local communities. As a Chinese immigrant, Chang is still on the journey of unlearning the colonial mentality that has internalized from years of trying to assimilate, but he learned to appreciate and celebrate his lived experience and embrace who he is.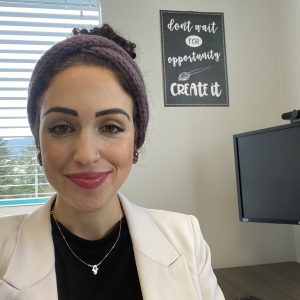 Dalia is a seasoned professional in the nonprofit sector with experience in supporting youth, women, immigrants and Indigenous communities. A coach, consultant, and facilitator, she is passionate about supporting individuals through empathy and understanding. She currently sits on a number of committees for the City of New Westminster including the Local Immigration Partnership Committee, the SPOKES Anti-Racism Committee, and the Affordable Childcare and Housing Committee. Dalia is a parent to a seven-year old child and a woman of color who had to navigate the challenges of intergation into the Canadian society. Supporting people and communities in realizing their goals is what gets her excited to work everyday. This is why she Co-founded her non-profit, Defyne Development, together with her colleague Alexandra Walmsley.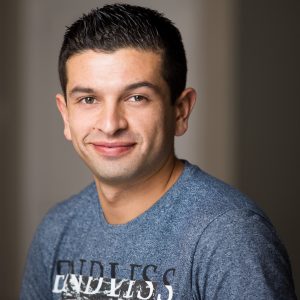 Diego loves spending time building relationships with people, taking care of our planet, and working towards generating collective prosperity. He moved to Canada as a refugee from Colombia in 2005.
Diego's work is rooted in his deep commitments to racial justice, youth engagement, reconciliation, and justice for former youth in care. He is one of the co-founders of Fresh Voices, a BC-based, youth-driven organization of racialized immigrants and refugees, and has worked in different capacities with the Federation of BC Youth In Care Networks, the BC Poverty Reduction Coalition, and Vancouver Foundation.
Diego is also a strong believer in the transformative power of electoral politics. He has been a candidate for Vancouver city council in the past and is currently the chair of a municipal political party. He has worked on many campaigns to elect progressive candidates in B.C. Since 2019, Diego has served as a political staffer and ministerial advisor to B.C.'s cabinet. He currently advises the minister of Tourism, Arts, Culture and Sport.
In his spare time, Diego can be found dancing, playing volleyball, and volunteering for the causes he deeply cares about.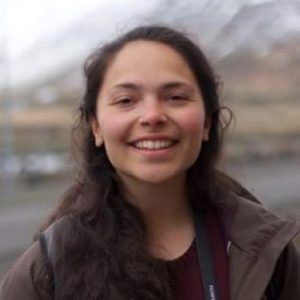 Gabby Doebeli (she/her) is a Latina settler and community organizer, who grew up on unceded Musqueam, Squamish and Tsleil-Waututh lands. Her first experiences as an organizer came when she was an undergraduate student studying Human Geography and Environmental Sciences at UBC, where she helped lead Climate Justice UBC and the UBC Social Justice Centre. Now, her work is focused on building collective power for economic and social justice, particularly around tenants and workers rights. As part of this, Gabby has worked with the Downtown Eastside Single Room Occupancy Collaborative, the Coalition of Progressive Electors, SFPIRG, and Base Building for Power. Throughout her work, she strives to empower people to fight for liberation by fostering collective leadership and building power until we are strong enough to win just and liveable futures for all. When not busy overthinking (or perhaps especially then), Gabby appreciates friendship, soccer, the ocean, and good books.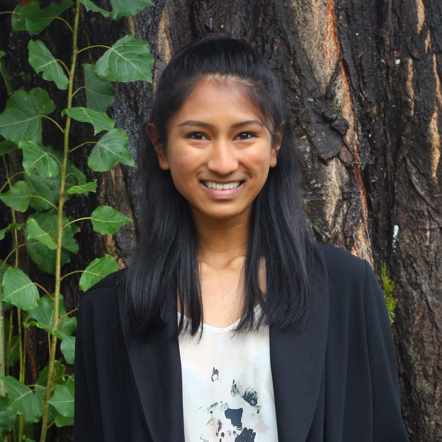 Janani (she/her) is an immigrant settler on the stolen homelands of the hən̓q̓əmin̓əm̓ and Sḵwx̱wú7mesh speaking peoples. She brings experience in equity-driven research, analysis, and facilitation from her time in non-profit, government, and social innovation spaces. She has a BA in health sciences and minor in social justice education from SFU. Janani cares deeply about unlearning oppressive systems and patterns, and believes in co-creating spaces that centre access and wellbeing. In the spaces she's in, she is driven by a curiosity about how we might collectively envision and build toward a world that makes more care, rest, and joy possible for all. Wherever she can, Janani loves to read, be outside, and learn to cook and bake new things.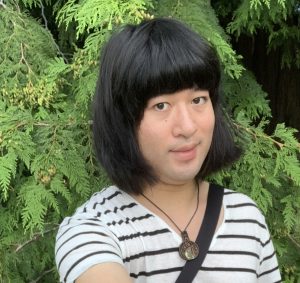 Joey (he/him, they/them) is a creative introvert who quietly ponders the meaning of life, all while enjoying a good cup of tea. They are a SFU alumnus with a social science background, a former student of Change Lab, and a skilled graphic designer. Having immigrated to Canada at the age of 10, Joey spent most of their live residing on the ancestral and unceded homeland of the hən̓q̓əmin̓əm̓ and Sḵwx̱wú7mesh speaking peoples. Joey stepped into their roles as data administrator and career advisor in their years prior to the COVID pandemic, but moved on in recent years in search of ways to unlearn social norms in the workplace. They managed to successfully reclaim their self-worth and step away from traditional hustle culture. Since then, Joey was most proud of their stint as a curriculum designer for Antihustle.ca, working to create content and courses that provide alternative perspectives for navigating through capitalism in current society. Today, Joey is on a journey to reimagine ways for promoting healthier workplace cultures and greater awareness for self-care. They also wish to find ways to create safer environments for queer-identifying individuals to work, live, and connect.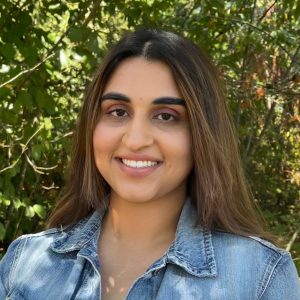 Kamaljot Sohi was born in Canada on the unceded Coast Salish Territories, but her family moved back to India, when she was four months old. She eventually returned and has lived here for the last 14 years while maintaining a strong bond with India and her culture. Exploring concepts like social determinants of health, she earned her Bachelor of Science in Health Sciences at Simon Fraser University and is also a Certified Associate in Project Management. During her time at SFU, she also completed a Certificate of Ethics program as she was keen to enrich her understanding of moral principles in conjunction with ethical dilemmas within the health industry. She is a driven and empathetic professional with over three years of administrative and management experience in diverse healthcare settings that has led to an interest in being part of the systemic changes that help build more connected and healthier communities. Her coworkers describe her as a keen, curious, and altruistic learner. Kamaljot is excited to share her learnings from her culture, work, and academic journey so far with the RADIUS fellowship and hopes to continue advocating for a more sustainable and compassionate world.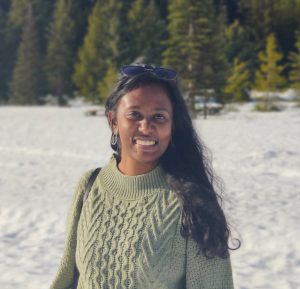 Madhuvandhi Ravi (she/her) is a research professional in the sustainable construction materials industry She describes herself as a dreamer of a fair, just and a green sustainable world and wants to help communities become stronger and more resilient to face and mitigate the effects of environmental change. Apart from leveraging her knowledge as a master's graduate of civil engineering from UBC on testing and developing sustainable cementitious materials, Madhu has her interests in a variety of aspects of fighting climate change. She was a cohort member of Envirolab – a innovation lab on zero-waste and circular economy organized by CityHive Vancouver where she worked with her peers on ideas for reducing waste in the construction industry. She then went on to become an advisor for the Textile Lab for Circularity, an innovation lab that aims to divert fashion and textile waste from landfills. She intends to use these experiences to design solutions for environmental sustainability and social impact. In her free time, Madhu enjoys long walks in the nature, a nice cup of coffee, company of family and friends and some good music.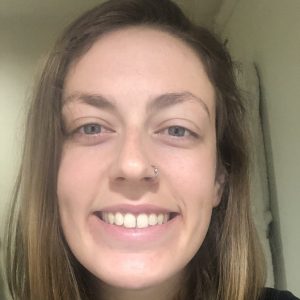 Meryn (she/her) is a 5th generation settler of mixed Western European background originally from Edmonton/amiskwaciy-wâskahikan (Treaty 6 Territory) who came to Coast Salish territories 7 years ago and currently resides on unceded Sk̲wx̲wú7mesh territory. She is a community builder and project coordinator, working at the intersection of food systems, K-12 education, and systems change. Meryn is passionate about using food systems work as a tool to understand and disrupt harmful systems, and is constantly learning and unlearning how to do this work with an intersectional approach. Meryn is currently exploring how to pair her love of running with activism on the ReNew Earth Running team, a team of Indigenous and non-Indigenous trail runners using their #LegsForLandBack. Meryn also volunteers to support a backcountry mentorship program for marginalized genders in the South Coast region. She enjoys sharing her baked goods creations with loved ones and is happiest hiking uphill or strengthening her connection to new places either on foot or by bike. Meryn is grateful to join the Radius cohort and excited to learn alongside and from these talented humans!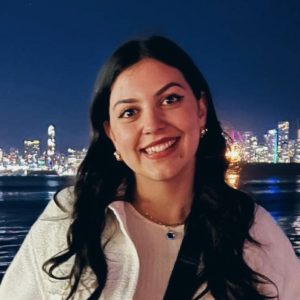 Olympia is a third-year undergraduate student at SFU. She came to Vancouver with a full scholarship from Greece in 2020. She is pursuing a major in Criminology, a minor in Political Science, and a certificate in Innovation and Entrepreneurship. Olympia is also a Semester in Dialogue 2022 alumni and a research assistant for the School of Criminology at SFU. Her studies have driven her passion for human rights and femicides particularly in Greece and the world. Her experience at SFU's Centre of Dialogue cohort has also introduced to her the world of social enterprise and innovation. Through the centre she made valuable connections with the philanthropic sector in Canada, and she collaborated on multiple projects which inspired her to learn more and meet more like-minded people. That's why she joined the Fellowship. Beyond her studies, Olympia loves to travel. She has travelled to more than 9 countries so far and she's already planning her next destination. When Olympia's not home she might be hiking on the mountains, walking by the water or trying new restaurants in Vancouver.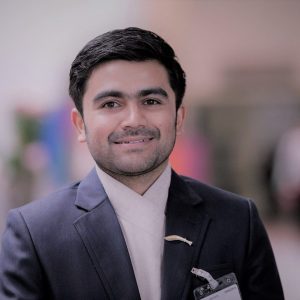 Prakash envisions inclusive financial literacy that helps reduce vulnerability, increase resilience, and improve financial confidence for women and girls. He has helped central banks local governments and more than twenty financial institutions to design the financial literacy roadmap and outreach initiatives that reduce the financial incompetence of women and girls to improve their social and financial opportunities. Using a values-based financial literacy approach, Prakash has already impacted more than 190,000 people Throughout his 11 years of work experience in financial literacy, he has been recognized by the House of Lords, European Banking Federation, Central Banks, Harvard Kennedy School fellowship, Organization for Economic Cooperation and Development and Forbes Magazine as he has been successful to transform people's mindsets into the builders of emerging financial markets as a policymaker and advocator.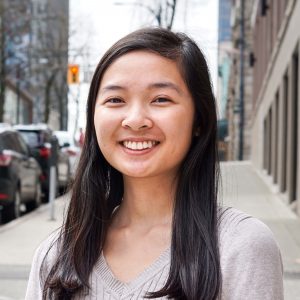 Priscilla (she/her) is a settler of Chinese ancestry on Coast Salish homelands and an aspiring changemaker. She holds a BBA from Simon Fraser University, majoring in Innovation & Entrepreneurship and minoring in Development & Sustainability — her dream combo. Priscilla has a background in social entrepreneurship, social-environmental sustainability advocacy, circular economy, and has worked in both the for-profit and the non-profit world. Early in her career, Priscilla is looking forward to a life long journey of transforming oppression into compassion and justice, inspiring the protection of and the respect for Mother Nature, and cultivating hope in a better future. In between these ambitious undertakings, Priscilla enjoys trying new vegan recipes, learning languages, and catching live music.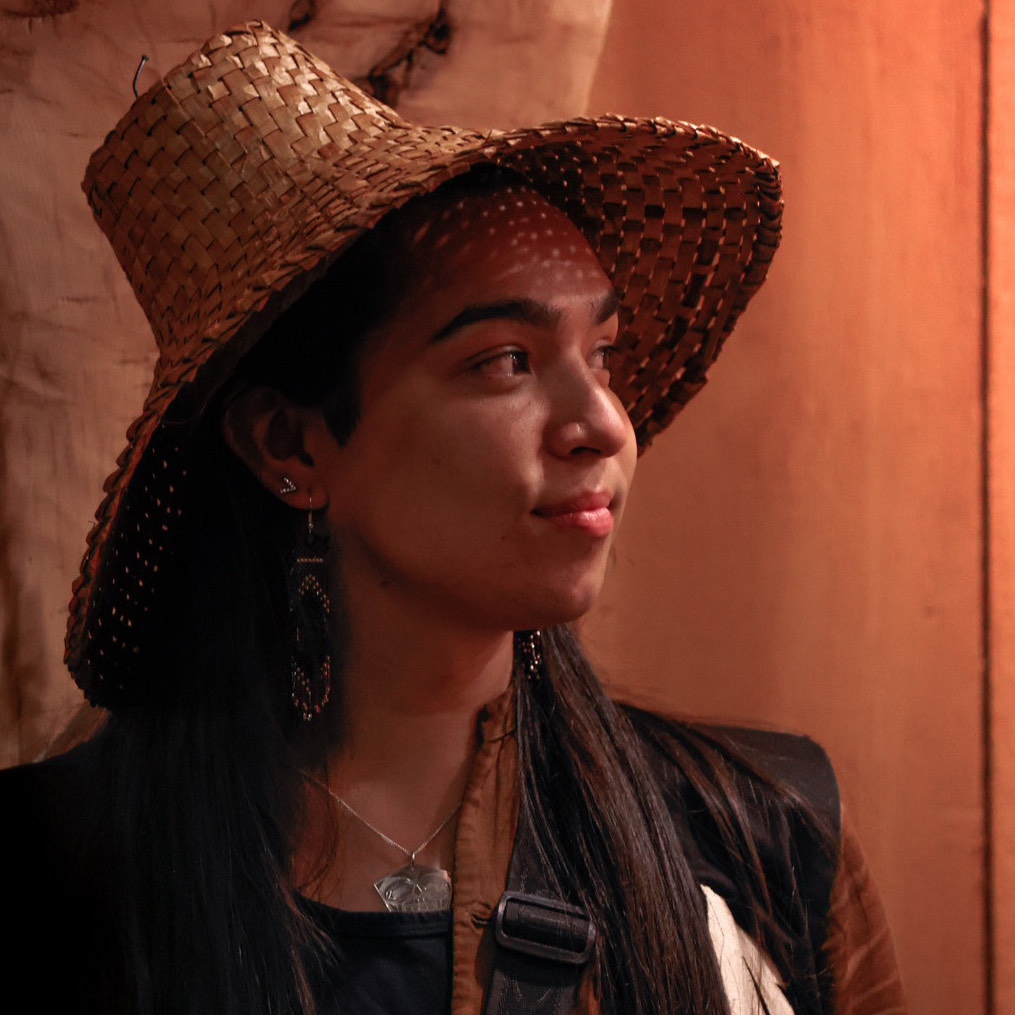 Qani short for Q̓án̓iágḷis (they/them/hers) is an Indigenous femme youth of the Nisga'a & Haíłzaqv First Nations. Held by their nations & raised across Coast Salish territory, Qani considers themself an inner-city kid from Surrey; born from two working class, mixed parents. The inequities Qani's family and herself face have sparked her passion of employment safety, security & equity through research. This passion area is what brought Qani to post-secondary education & her career at NVIT & UBC where she respectively obtained an associate degree and bachelors both in First Nation studies. One of their most valued experiences was participating in LEVEL's Youth Policy Program in the 2019 pilot & then facilitating the 2020 cohort. LEVEL was instrumental in catapulting both her interest in policy and self-employment. At the beginning of 2022 Qani registered a sole proprietorship as a consultant specializing in digital, decolonial, youth engagement with expertise in better systems of government, post-secondary & non-profits. Recently Qani accepted their first permanent full-time role as the coordinator of Indigenous Priorities at Vancouver Foundation. Qani hopes to share their learnings & professional development from RADIUS to catalyze her personal calling to improve employment recruitment, onboarding, & retention for QT2S + BIPOC.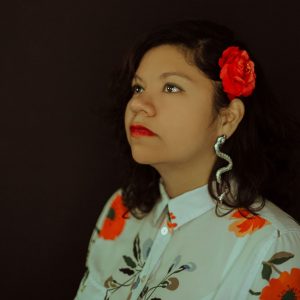 Stephanie Duran (she/her) is a Peruvian artist/writer. She holds media arts training from Emily Carr University and different indigenous and Latino organizations across Canada including Sur Gallery (Toronto) and the Thunderbird Woman Mentorship (Winnipeg). She is interested in social innovation that includes the arts as strategy to improve people's lives. She is also interested in education, Latino communities, immigrant communities, Youth, intersectional solidarity and funding. She loves to visit the art gallery, ride electric bikes and cook. Her wish list includes backpacking South Asia and passing her drivers' test. Stephanie hopes to contribute to build an arts sector that is inclusive with BIPOC artists. This muscle is required to build an inclusive Canadian society which is projected to increase its diversity in the next 20 years. Her poetry has just been published in Ottawa. Her visual work has been exhibited in Vancouver, Montreal, Toronto, Mexico and Peru. Her website is www.stephaniedurancastillo.com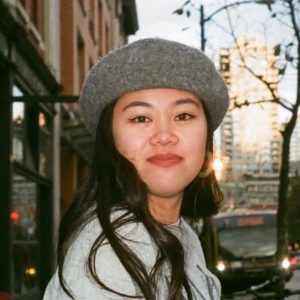 Winona Young is a writer and a first generation Filipina immigrant-settler. They recently graduated from Simon Fraser University with an academic focus on news framing and contemporary literature. After growing up across Manila, Taipei, and Singapore, their experience of multiculturalism during childhood inspired their curiosity about the eclectic cultures they were surrounded by. Adapting to new cultures and languages was only possible because of their love of the performing arts and storytelling, which is what anchored them in each new place, and eventually led to their pursuit of a joint Communication & English degree at SFU. Their passion for storytelling led to them pursuing local arts journalism both as a reporter and a radio show host throughout university. After having built relationships in various non-profit arts collectives in film, music, dance and skateboarding, their mission now is to help create inclusive and anti-imperialist spaces that aim to educate through open, non-judgmental dialogue that allows for vulnerability and fosters deep connections within intersectional communities.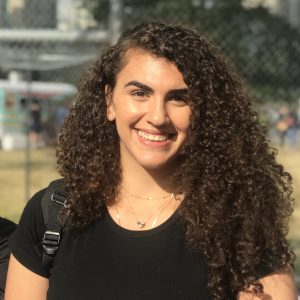 Born and raised in Dubai (UAE), Yara is a Palestinian refugee who had felt detached from her 'home' in the Gaza Strip for the longest time. Now, having spent years contemplating and unlearning colonial narratives, she considers the meaning of statelessness, as well as how systems of power co-opt and shape refugee experiences. Prior to settling on unceded Coast Salish lands, Yara worked at the Delma Institute in Abu Dhabi as a MENA research analyst and as the deputy advisor and project coordinator for the UAE Minister of Culture and Knowledge Development. She completed her MA in International Studies at Simon Fraser University, where she was a Researcher for the Centre for Comparative Muslim Studies. In her spare time, Yara enjoys reading sci-fi, listening to heavy metal, and walking for long hours to nowhere in particular.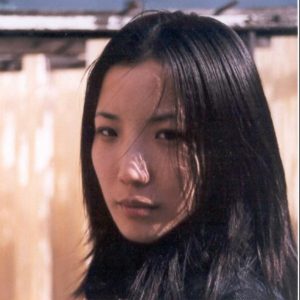 Young Joe has worked as a professional interpreter since 2004. She is a passionate advocate of language access for people with limited English proficiency. Young founded Bilinguals International as a vehicle to champion the continued professionalization of interpreters by providing inter-professional training on "How to Work with Interpreters" to health care professionals as well as students in health care and social work disciplines at UBC. Before she became the first Certified Medical Interpreter in Canada in 2016, she earned her master's degrees in Translation & Interpreting and in International Relations from Macquarie University in Sydney, Australia in 2008. As an enthusiastic interpreting trainer, she teaches medical interpreting skills at Simon Fraser University and The Interpreter's Lab in English to students with all the language combinations. She also used to teach interpreting and translation at UBC and Vancouver Community College and also developed their curriculum as well. Young Joe is an avid rock-climber, so you will find her on rocks in Squamish on weekends.