The RADIUS Refugee Livelihood Lab welcomes its third cohort of the Trampoline: Ideas into Action! program. Trampoline, is a twelve-week, cohort-based program for people who have an idea for a collective, business, non-profit, campaign, or initiative that addresses problems faced by refugee and migrant communities.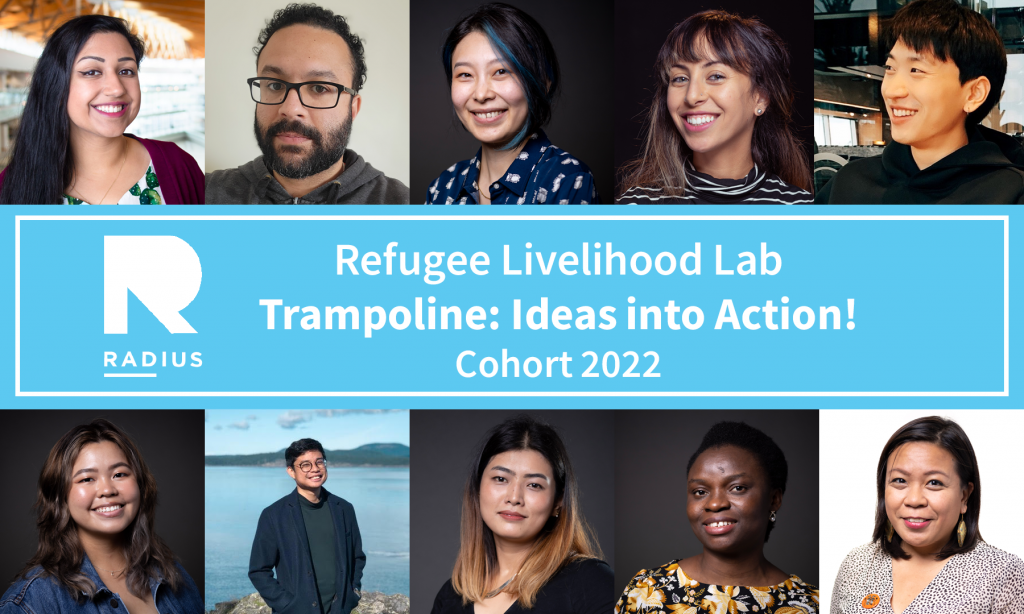 Trampoline uses a community-learning process to generate solutions to barriers and opportunities for thriving migrant livelihoods. This is done through amplifying the voices, stories, and wisdom of migrant change-makers; convening conversations that support participants in identifying and interrupting problematic systemic patterns; and co-creating new narratives, practices, and ways of being that reflect a vision of justice, dignity, and economic empowerment for all.
This year's cohort consists of ten incredible participants working on solutions seeking to address migrant women's financial independence to Indigenous-newcomer relations.
Learn more about the 2022 cohort in the bios below!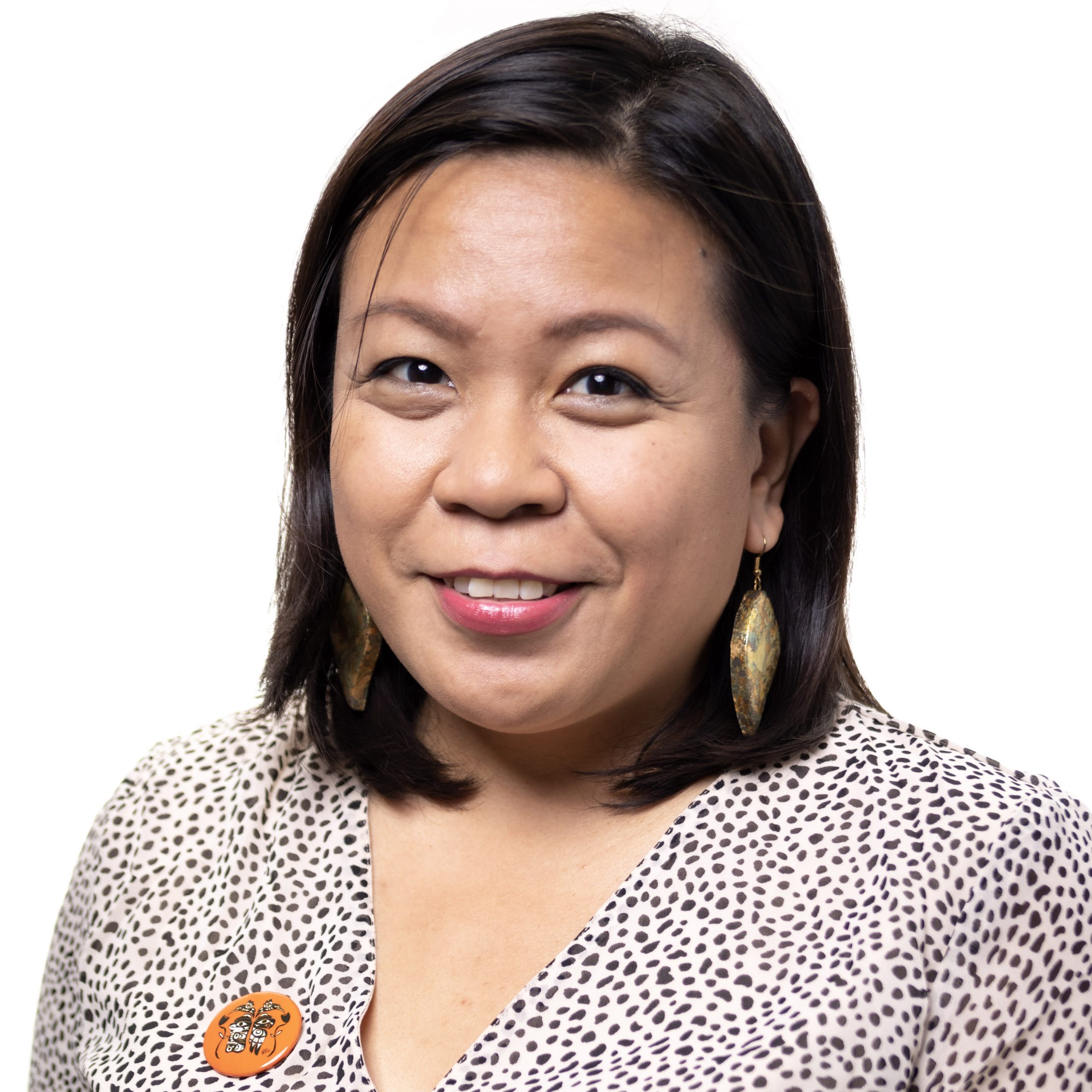 Avigail Olarte is a Filipino writer, storytelling mentor, and community connector. Her career in journalism as an editor-writer for nonprofit media in the Philippines and Southeast Asia, spans 18 years, where she specialized in producing narratives and investigative pieces, leading fact-checking teams, editing in newsrooms, and holding media training for journalists and students.
She came to Canada to earn her Master's degree in Intercultural and International Communication at the Royal Roads University. Avigail now works as the Communications and Outreach Manager of the Resilience BC Hub — managed by the Victoria Immigrant and Refugee Centre Society — which coordinates the work of the BC government's program, Resilience BC Anti-Racism Network.
She is committed to decolonizing methods of engagement to bridge the gap between the newcomer-immigrant and Indigenous communities and to create spaces for healing and reconciliation. She abides by the word from the Nihiyaw (Cree) language, "tawaw" – which means "there's always room" – for communities to come together and say, we exist, we are alive, and we have a story to tell.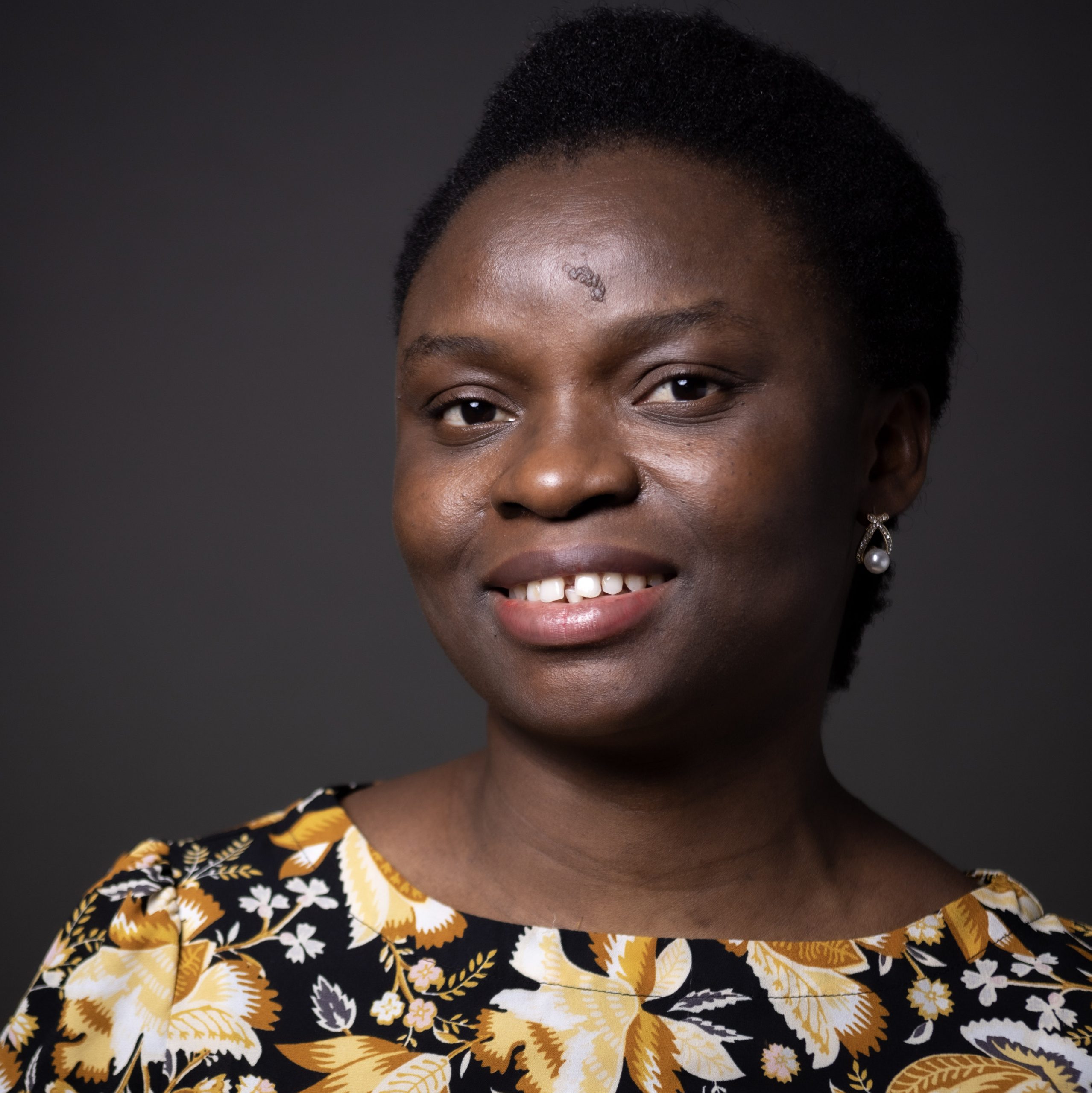 Christiana currently lives on the traditional territory of the Lheidli T'enneh in Prince George, Northern B.C. She grew up in a small suburb in Lagos, Nigeria, and received her Bachelor's degree from the University of Lagos.
Coming to Canada in 2016, Christiana received the 'African Leaders of Tomorrow' scholarship and earned a Master in Public Policy and Global Affairs from the University of British Columbia. She is currently a Vanier Scholar pursuing a Doctor of Philosophy in (Interdisciplinary) Health Sciences at the University of Northern British Columbia.
Her research interest is in exploring health and its intersections with other socio-ecological issues, especially those grounded in policy. Christiana is a social-change enthusiast and has served on the Board of Directors for the Prince George Public Interest Research Group (PGPIRG).
Outside of school, she engages in policy research and advocacy and volunteers with British Columbia Council for International Cooperation (BCCIC) as an SDGs Policy Researcher. Her role centres around SDGs localization and policy research to advance the Leave No One Behind (LNOB) pledge.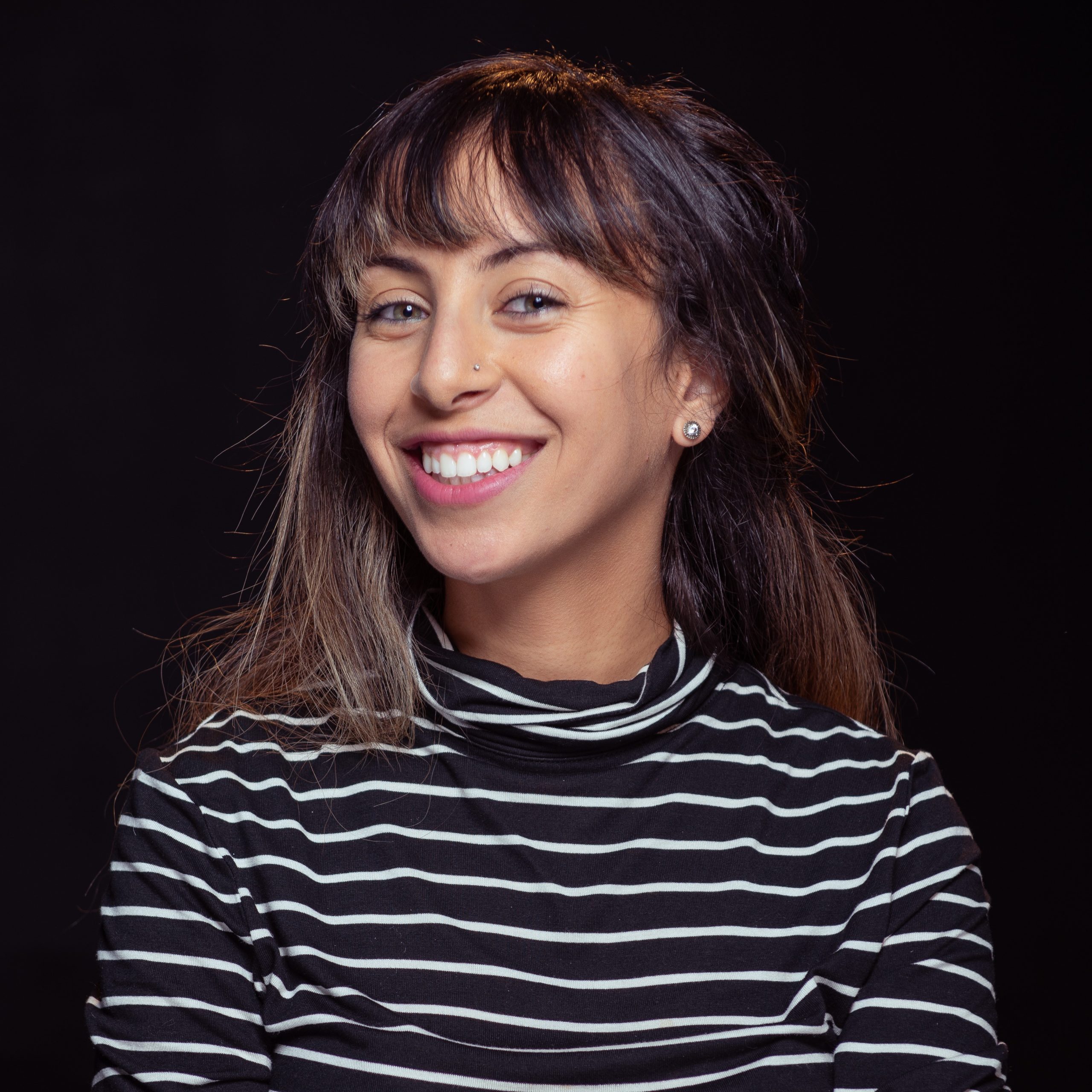 Hadil is a Training and Capacity Building Consultant at the World Bank, M&E Data Consultant, at Socialsuite, and the Managing Director of MENA AGE, an organization that advocates for gender equality in the MENA region.
Hadil has experience in leading advocacy initiatives on gender equality, delivering effective capacity building trainings on gender mainstreaming, women's empowerment, and M&E.
Hadil holds an MBA from Cardiff Metropolitan University where she was selected as a representative, exemplary woman at Cardiff Metropolitan University to inspire others and recognized with Leadership and Global Mindset awards.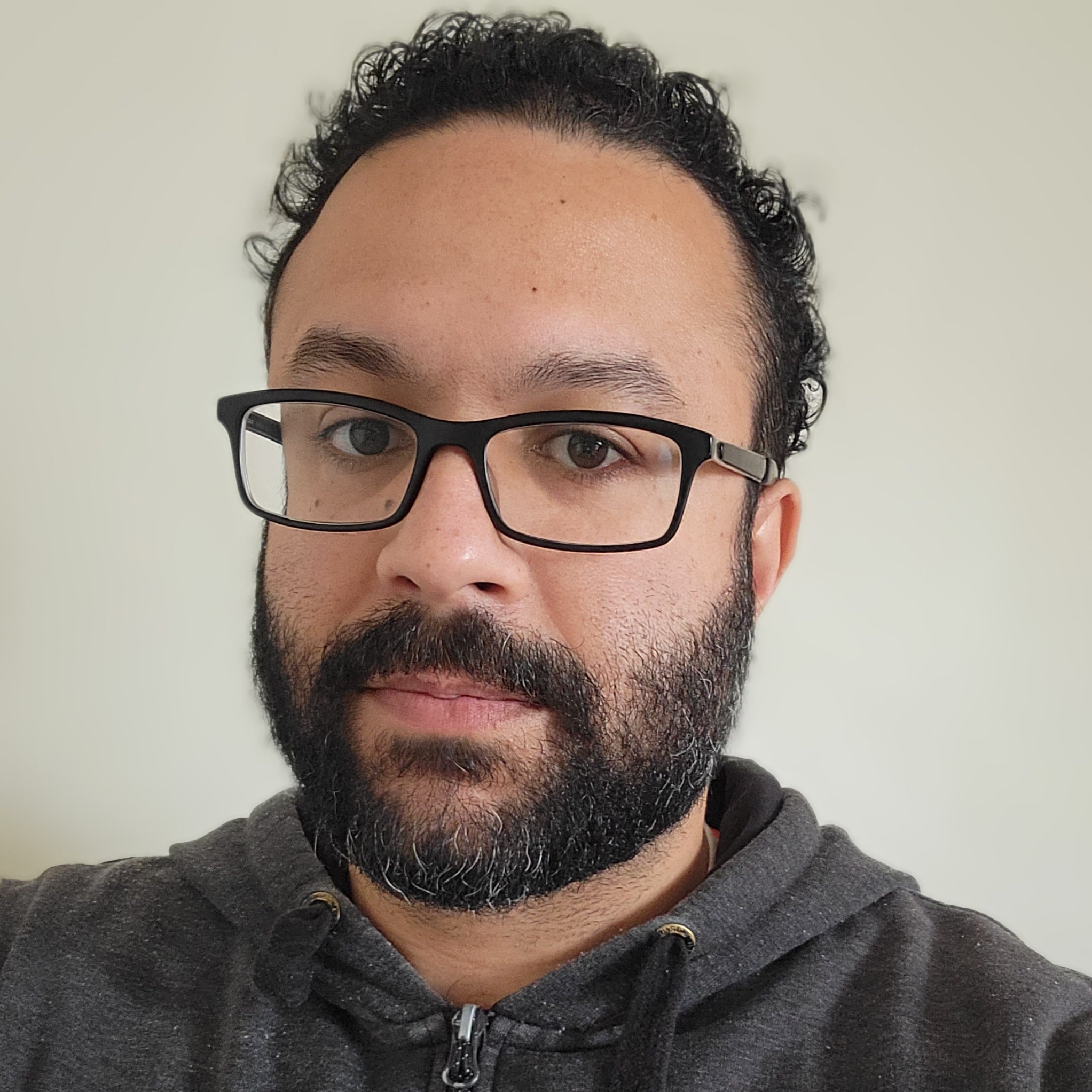 Pronouns – he/him/il. Advocate for the role that Sport and Physical Activity can play in creating a sense of belonging for racialized families.
Kabir grew up in Trinidad and Tobago with management experiences in Operations, Sports Bachelors's Administration, People & Culture, and is currently employed at the Sport for Life Society as the Director of Operations and Strategic Initiatives.
Project title: Wellness via Community Connections, A Newcomer initiative through Physical Activity for Greater Victoria.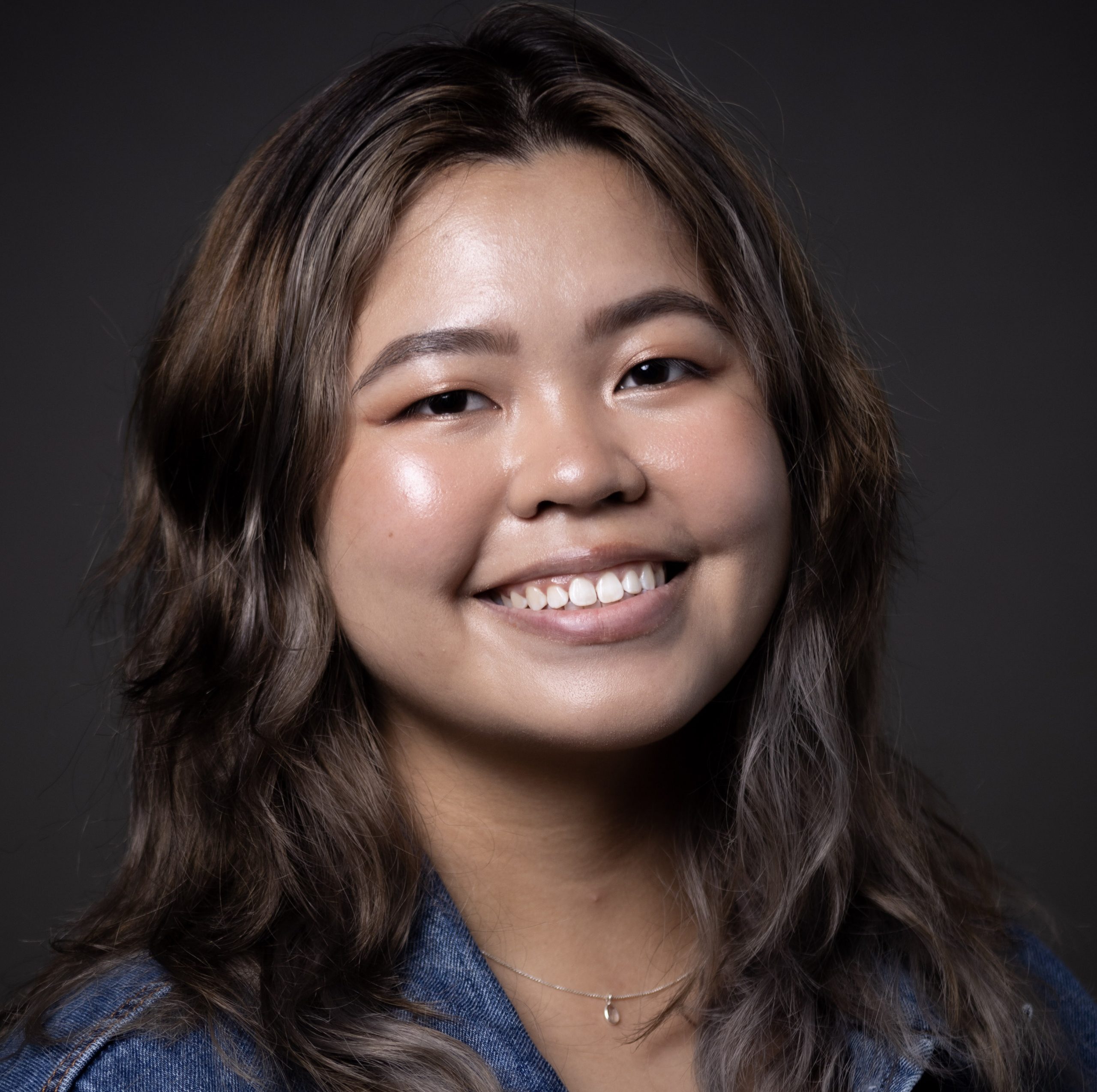 Kathleen (she/her) is currently working as an Architectural Designer on stolen Coast Salish Lands. Kathleen completed her Bachelors Degree in Architecture in Dubai, UAE and pursued a Master's degree in Architecture, focusing on Urban Design and Housing at McGill University.
Her main passion is in housing research: accessibility to affordable and social housing and how policies in place impact racialized and marginalized communities, perpetuating housing challenges such as homelessness. She aims to work towards meaningful engagement with impacted communities. There is a gap in intersectional understandings of the city's housing crisis and its link to social and racial justice.
Kathleen intends to advocate for a more inclusive and collaborative approach to user engagement within the formal architectural processes through a participatory design framework. She hopes to bring voices that go unheard on the design table to centre users in architectural design.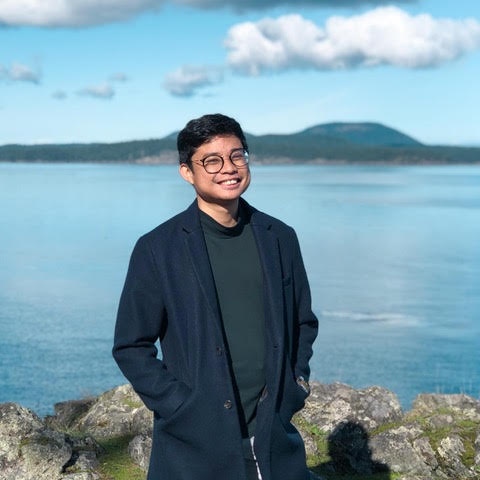 Sean Celi (he/him) was born and raised in the Philippines and moved to Canada when he was fifteen. His migration experience motivated him to found the Vancouver Immigrant Youth (VANITY) Blog in 2013.
Currently, he is the Co-Lead of Surrey Youth Newcomer Council (SYNC), a mentor for newcomer youth at EdMeCo, and a member of the Vancouver Hub of World Economic Forum's Global Shapers.
He holds a BA degree in Economics from the University of British Columbia, and currently works at the Government of Canada.
Through Trampoline, he hopes to design and launch an annual newcomer youth forum and survey in the City of Surrey that would allow newcomer youth to regularly inform government agencies and service providers their latest experiences, needs, and the constantly changing issues they face in the city.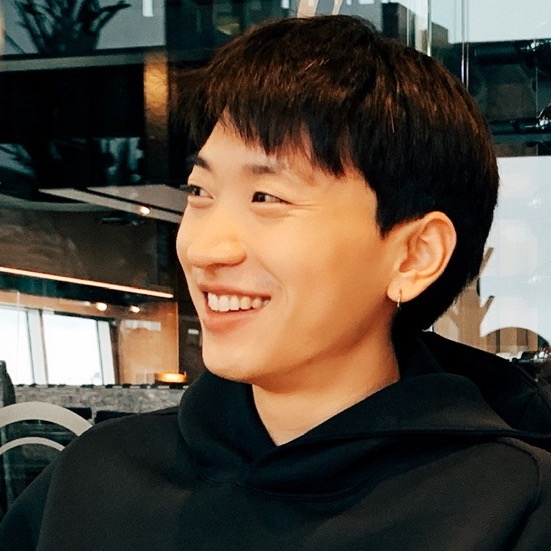 As someone who has lived and grown up in different parts of the world, moving from one place to another, Sean (he/they) discovered that home is not a place, but home is their community.
To serve and care for their community, Sean works as a Community Engagement and Belonging Coordinator at Rainbow Refugee and lives on the unceded territories of the Coast Salish Peoples.
Sean is working towards creating a safe space through an anti-oppressive lens for the community to build connections and support for one another through planning and organizing community events, workshops, social drop-ins, and training for peer leadership.
From understanding community needs, there are many difficulties such as computer literacy and language barriers for newcomers and refugees to connect with others. Social isolation has severely impacted individuals who are in the process of settling in a new place, further creating difficulty in finding community and a sense of belonging.
Heightened by the COVID-19 pandemic, social gatherings, trainings, and career opportunities are now online, generating additional layers of obstacles for people who have a difficult time navigating and accessing these virtual spaces. Sean hopes to address these issues through building a platform that allows people to have easier access to view and register for workshops, gatherings and events happening within communities.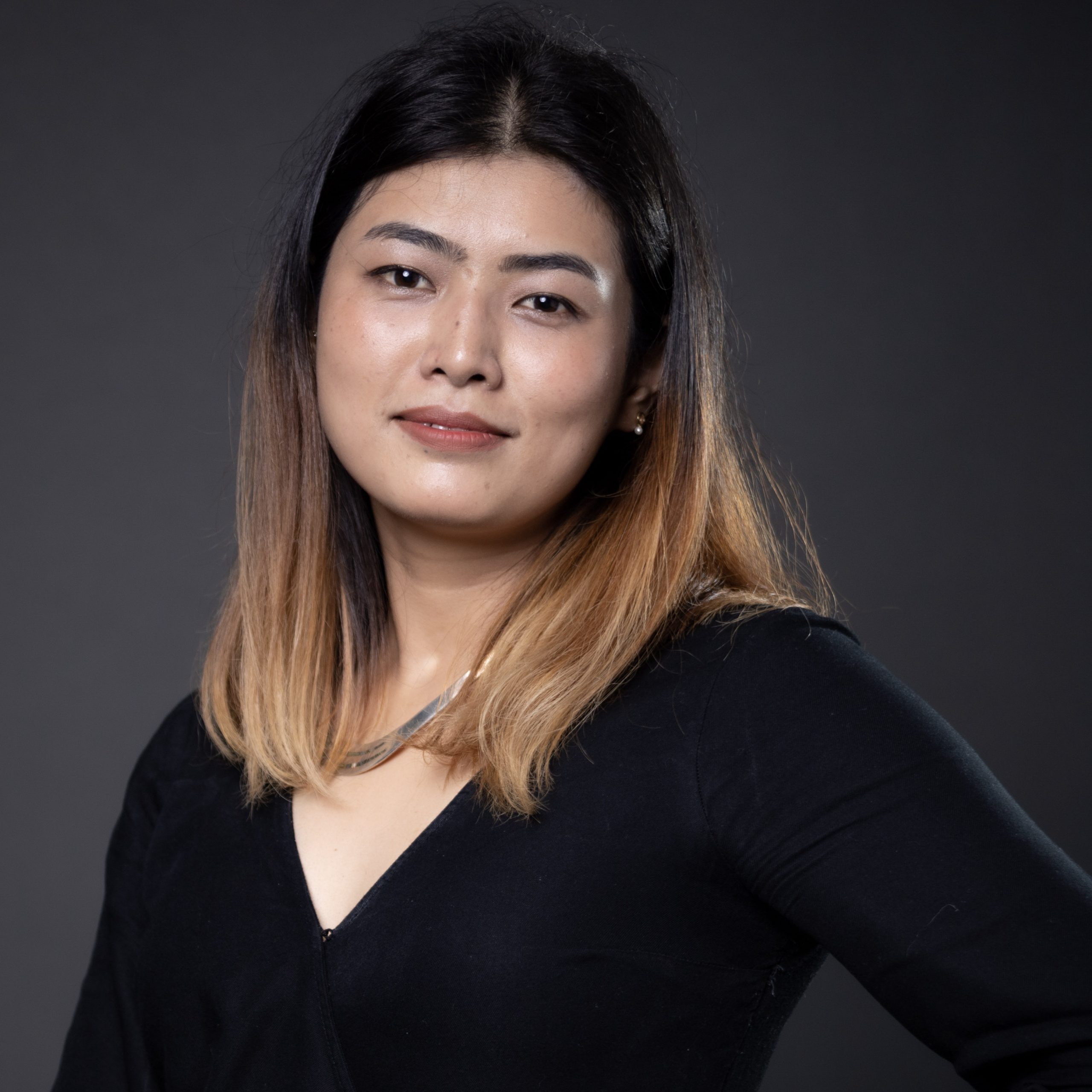 Sujata Lama is a Nepali-born Vancouverite. She graduated from UBC with a Master in Management in 2019 and has been working in the Finance industry since.
She is passionate about social entrepreneurship and telling stories. As a model minority, she hopes to create a safe space for BIPOC to tell their side of story to the world, to make an impact by supporting one another's initiatives, building businesses that advocate social change, and switching the perception that we belong to both countries, a land where we were born and the land where we immigrated to.
Having been active in the Nepali community through volunteering, she is continuously striving to be part of the Vancouver community. She loves to meet new people, go for hikes, and try new food.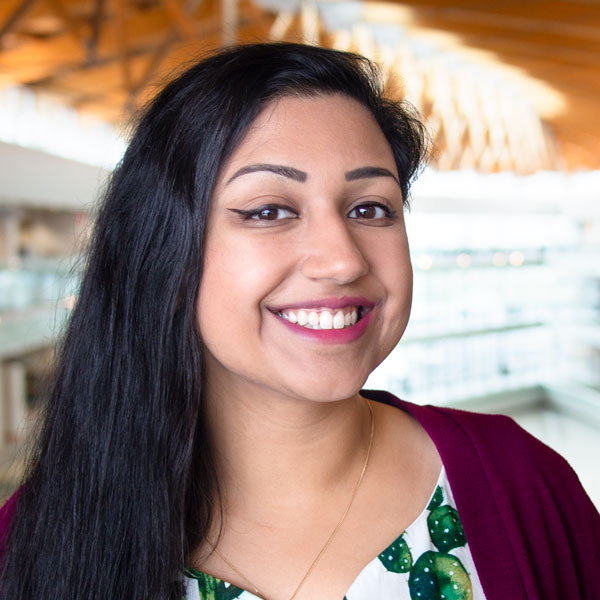 Trisha Dulku lives, works, and learns on the unceded traditional territories of the Semiahmoo, Katzie, Kwikwetlem, Kwantlen, Musqueam, Qayqayt, Tsleil Waututh, and Tsawwassen First Nations.
As a child of immigrant parents and the eldest daughter in a Punjabi household, her story echoes many others within the South Asian community whose parents immigrated to Canada to build a better life and to provide opportunity for their children. This experience coupled with Trisha's avid love for reading, lead to her BA in World Literature and History at Simon Fraser University.
Empathy and building relationships are at the center of her love for volunteerism and she primarily channels this through her work with United Way British Columbia's Community Impact and Investment team, and previously with her work through the SFU Surrey – TD Community Engagement Centre.
Trisha also serves on Alex House's Advisory Committee for the Vancouver Foundation's Neighborhood Small Grants.
A big part of Trisha's "why" in joining Trampoline, is to help other women from immigrant upbringings, specifically with financial literacy, because of gendered narratives around money management. Many women are groomed to believe their self-worth is tied to their ability to get married and run a home. They are not empowered to think about financial independence. Instead, they are taught to be financially dependent on a future partner. Trisha is here to disrupt this narrative and empower women to build wealth.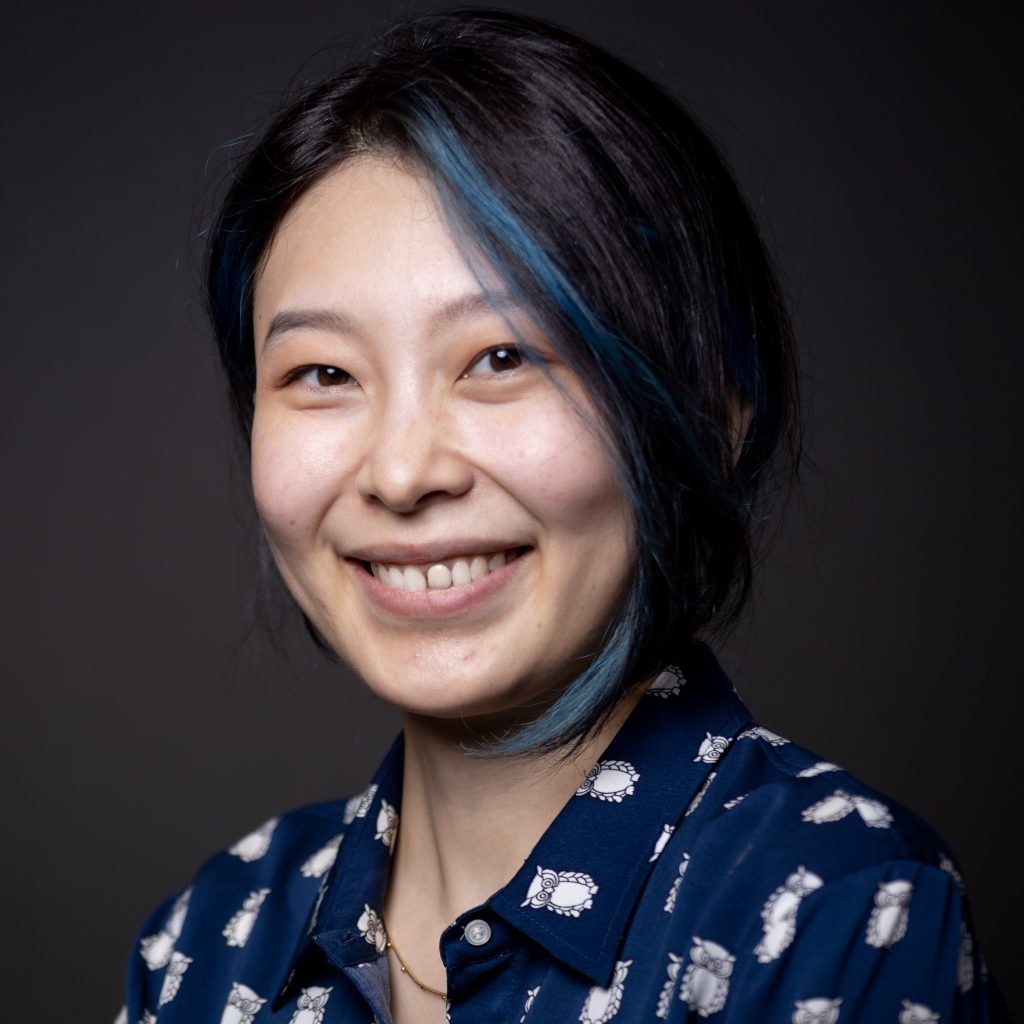 As a Chinese diaspora living in North America for a decade, Xiaoyi is trying to make sense of her place in the world and the constant feeling of neither here nor there. She believes in the power of storytelling, vulnerability, and human connection. She also believes that the best self-care is by caring for her communities experiencing marginalization in one way or another. 
Xiaoyi has degrees in Translation and Interpreting and International and Intercultural Communication, with a focus on Equity and Inclusion. She is currently studying towards a certificate in Immigration and Refugee Law and Policies while working at an Immigration Law Firm. She is also a training facilitator and Mandarin teacher who dedicates herself to creating inclusive and informative learning spaces. When she is not working, you will find her reading, creating passion projects, and connecting with people. 
Some of her favourite books are A Little Life, Pachinko, and Americanah. She is also a founding member of Wellness Beyond the Binary, a digital healthcare resource hub for marginalized genders and other intersecting identities.