We are on the lookout for emerging social innovators for the 2021 RADIUS Fellowship.
The Fellowship is a space for deep self-inquiry, holistic personal and professional development within a supportive community of aspiring change leaders. Apply online by April 18th.
None of this is possible without the support of our partners and funders, and today we are happy to announce a new partnership with RBC Future Launch. In alignment with RBC Future Launch's focus on helping to prepare Black, Indigenous, and People of Colour (BIPOC) youth for the future of work, the RADIUS Fellowship empowers a network of change leaders passionate about centring deep equity in their social purpose work. Fellows will leave with a deepened capacity to affect mindful, positive change in the system(s) they're working in and a network that will support them in their personal and vocational growth for years to come.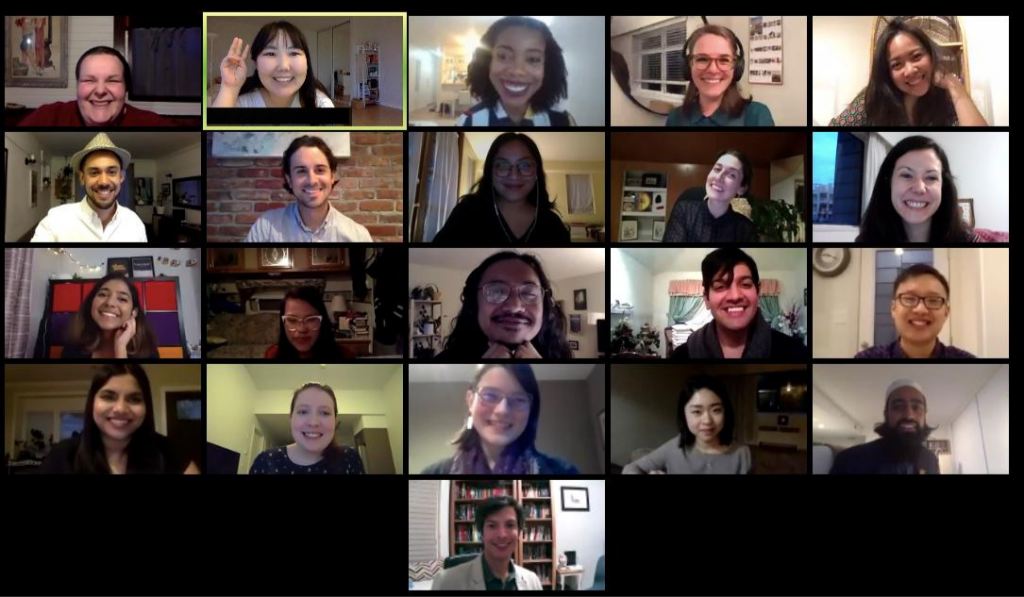 "The RADIUS Fellowship gave me a network of peers and friends and a deep connection to a purposeful community. As a participant in the Fellowship, RADIUS gave me a place to really think about social change and surrounded me with people who supported each other in the work we do to solve problems. I didn't have that before. And I'm forever grateful."  Theunis Snyman, Fellowship Alumni
With RBC's generous support, RADIUS can remove financial barriers for participants in the Fellowship. Their support allows up-and-coming BIPOC social impact leaders to grow, have their work profiled more broadly, and experience the support of a group of like-minded peers.
RBC Future Launch joins Shaw, SFU Beedie School of Business, Scotiabank, and the Charles Chang Institute for Entrepreneurship as supporters of the RADIUS Fellowship. We'd like to extend our thanks to all of our financial partners for making the Fellowship possible.