RADIUS is incredibly excited to introduce its second Reimagine Health cohort!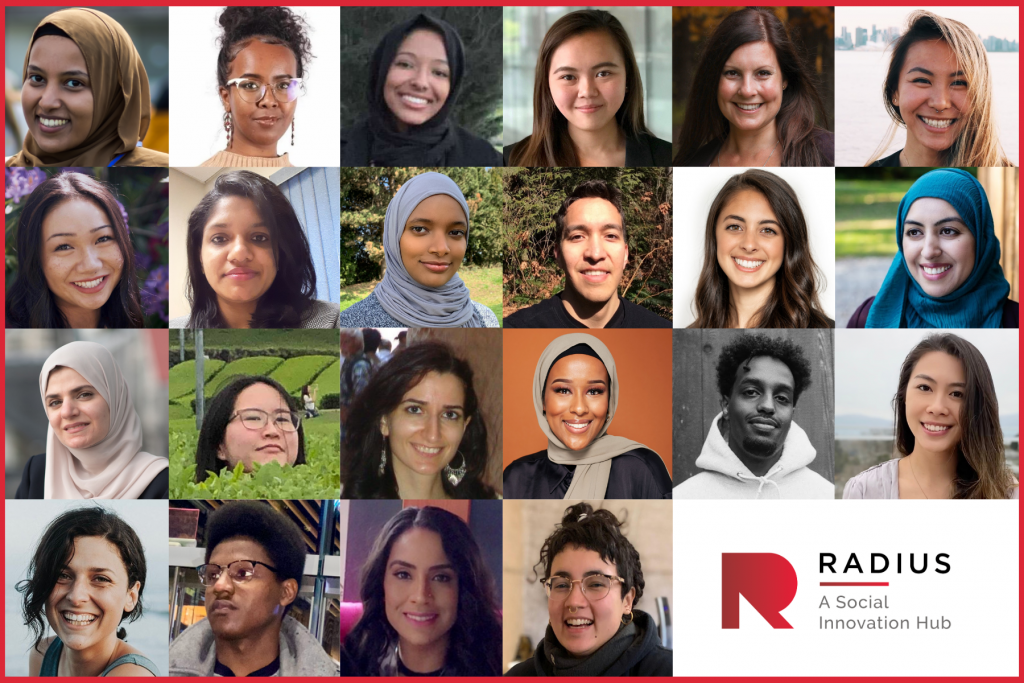 The following 22 participants were selected for the 2021 program because of their unique, individual experience and passion for positive change in their communities.
At Reimagine Health, we centre the experiences and strengths of communities disproportionately impacted by health inequities. We explore chronic disease prevention through a systems change lens and provide a collaborative space to innovate, curate, and bring together diverse ways of knowing to identify health challenges and strategize solutions.
By working together and sharing the collective cohort's experience and ways of thinking, leaders in this program build ideas and test solutions to reduce avoidable health challenges. At Reimagine Health, we nurture radical ideas into useful solutions that take the form of social ventures, new services, and more.
RADIUS is excited to welcome the 2021 cohort! Read on to learn more about each participant.
Meet the 2021 Reimagine Health Cohort!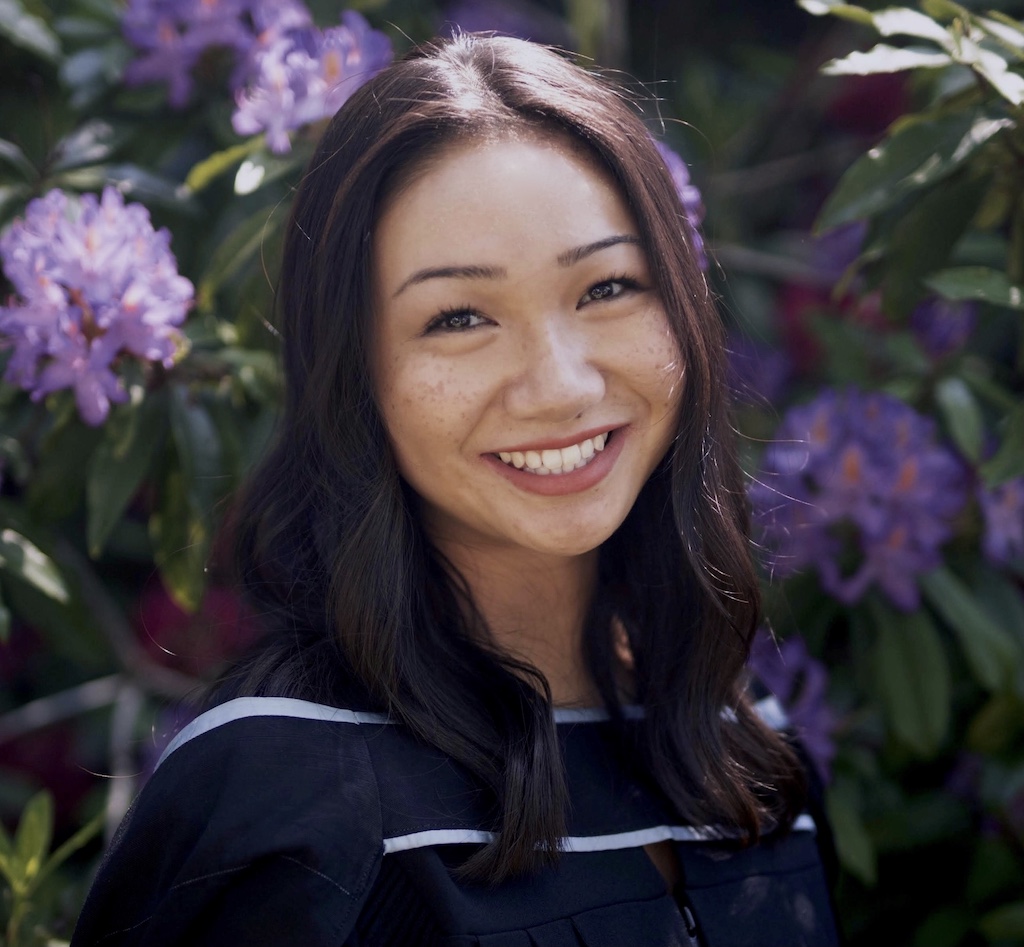 Amanda (she/her) is an occupational therapy Master's student at the University of Alberta and a third-generation Chinese-Canadian settler. She views occupational therapy as work that upholds our right to engage in life activities that make us who we are– the meaningful roles, habits, interests and identities that support being and belonging in our lives. Amanda is committed to exploring how occupational therapy can uphold principles of equity, justice and community, to understand ways in which health and care exist beyond dominant views of wellbeing. Her health background is diverse across the lifespan and shaped by the lived expertise and stories of communities she has encountered. Her work and volunteer roles embed her understandings of health in intersections of substance use, housing instability and mental health while celebrating the human experiences taking shape within. Amanda is excited to collaborate with this years' Reimagine Health cohort to question how and why healthcare looks the way it does towards greater systems change. When not thinking about healthcare, you can find her feeling at home with a podcast, in the kitchen folding dumplings or breathing deeply under a wide prairie sky.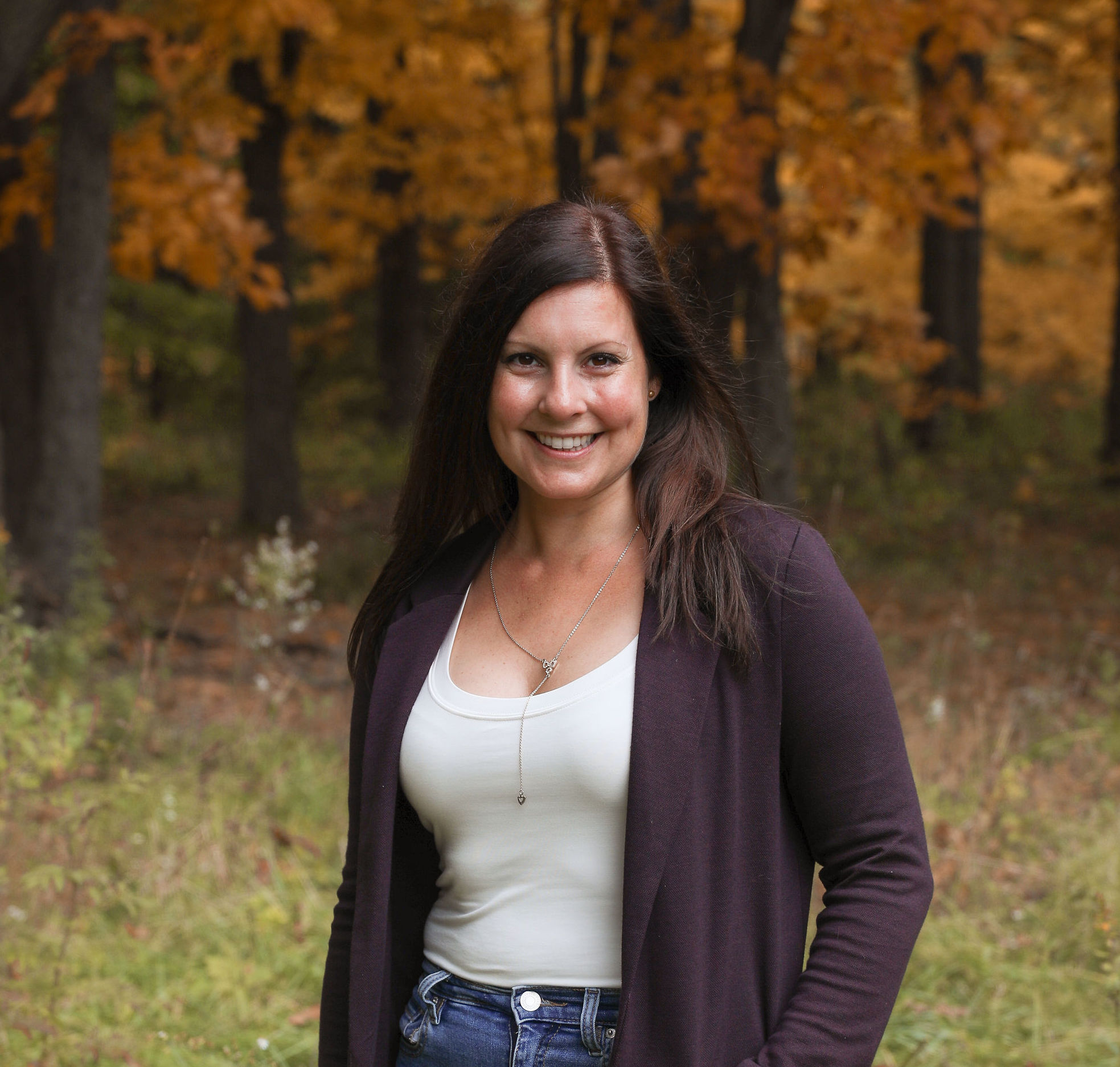 Milan Iacobelli (she/her) is a Registered Nurse from Windsor, Ontario, Canada. She graduated in 2009 with a BScN from the University of Western Ontario and worked in Public Health for Windsor-Essex County, Ontario, for the past nine years. Her tenure in Public Health has ignited a passion for health and social justice, lighting a fire to help design strategies geared towards Health Equity for Canada's diverse populations. She is in her final semester of the Masters of Public Health program at the University of Waterloo and is representing and supporting her Practicum organization, Bootcamps for Change, through the Reimagine Health program. Bootcamps for Change is a social enterprise based out of Toronto, Ontario, with aims to train homeless and impoverished youth in health and fitness careers; while also offering opportunities for mentoring, scholarships, mental health promotion, and resilience-building as other life skills development. They recently have been expanding across Canada and are now beginning operations in British Columbia – and soon, internationally! In working with this life-changing organization, Milan now has high hopes of forming her own Social Innovation program or organization working for increased, holistic health of vulnerable youth; and to help achieve Health Equity for at-risk youth as part of a Systems Approach for sustainable, forward-thinking social change, as well.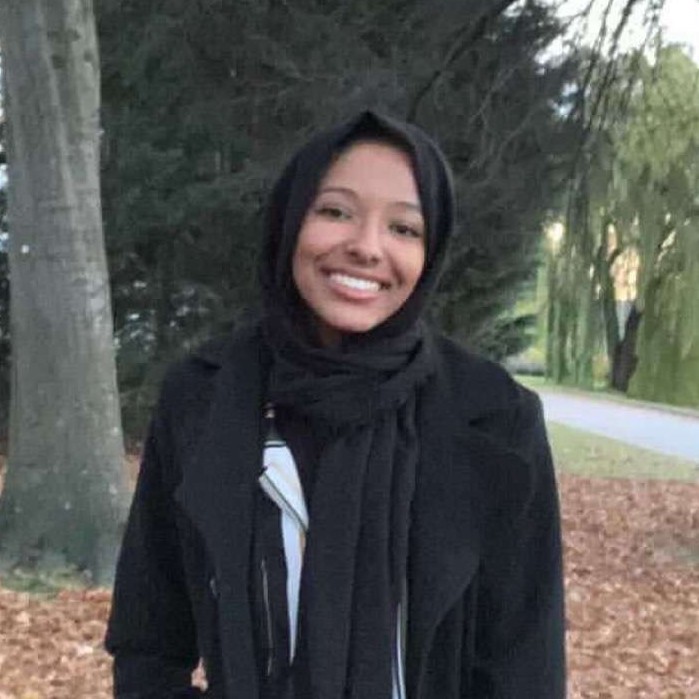 Sahar is a Sudanese–Canadian female and a second-year general science student that plans to pursue a healthcare-related field in the future. After completing a health science course, Sahar realized that she has a passion for learning about health, particularly the social determinants of diseases, frequency distribution patterns, and preventative care. Through her volunteer experience, she had the opportunity to learn more about the struggles and adjustments newcomers faced in settling in a new and foreign home but found herself wanting to learn about the health challenges and barriers they faced, such as living with chronic diseases. After seeing family members diagnosed with chronic diseases and witnessing a family friend suffer from a stroke at the age of 19, Sahar is determined to find an effective model and preventative care measures in combating chronic illnesses and lowering the health barriers faced by marginalized communities.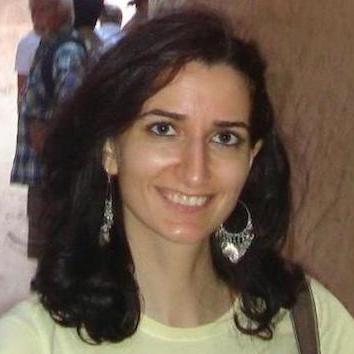 Abeer (she/her/hers) works as a case specialist at DiverseCity Community Resources, a non-profit organization based in Surrey. Abeer supports Arabic-speaking newcomers experiencing complex and multiple challenges in settling into their new life in BC. In 2020, Abeer received the Heart of DiverseCity Award for going above and beyond in her work with the community. Abeer has a doctorate specializing in chronic pain development from McGill University in Québec. Abeer enjoys being out in nature in her downtime.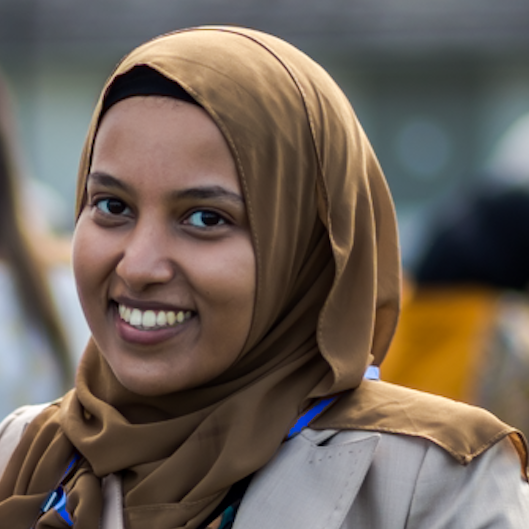 Raihan Hassen is a dietitian, a graduate student of Human Nutrition, and a lover of all things food. She is currently conducting research centred around healthy school meals in Vancouver. Raihan is curious about exploring the complex intersections between food security, school meal programs, and nutrition. Growing up in the Vancouver area, she has experience organizing and engaging in events centred around food and community. Raihan is interested in exploring the complex role that food can have in inspiring positive health outcomes. In her free time, she enjoys baking, gardening, and learning about other cultures.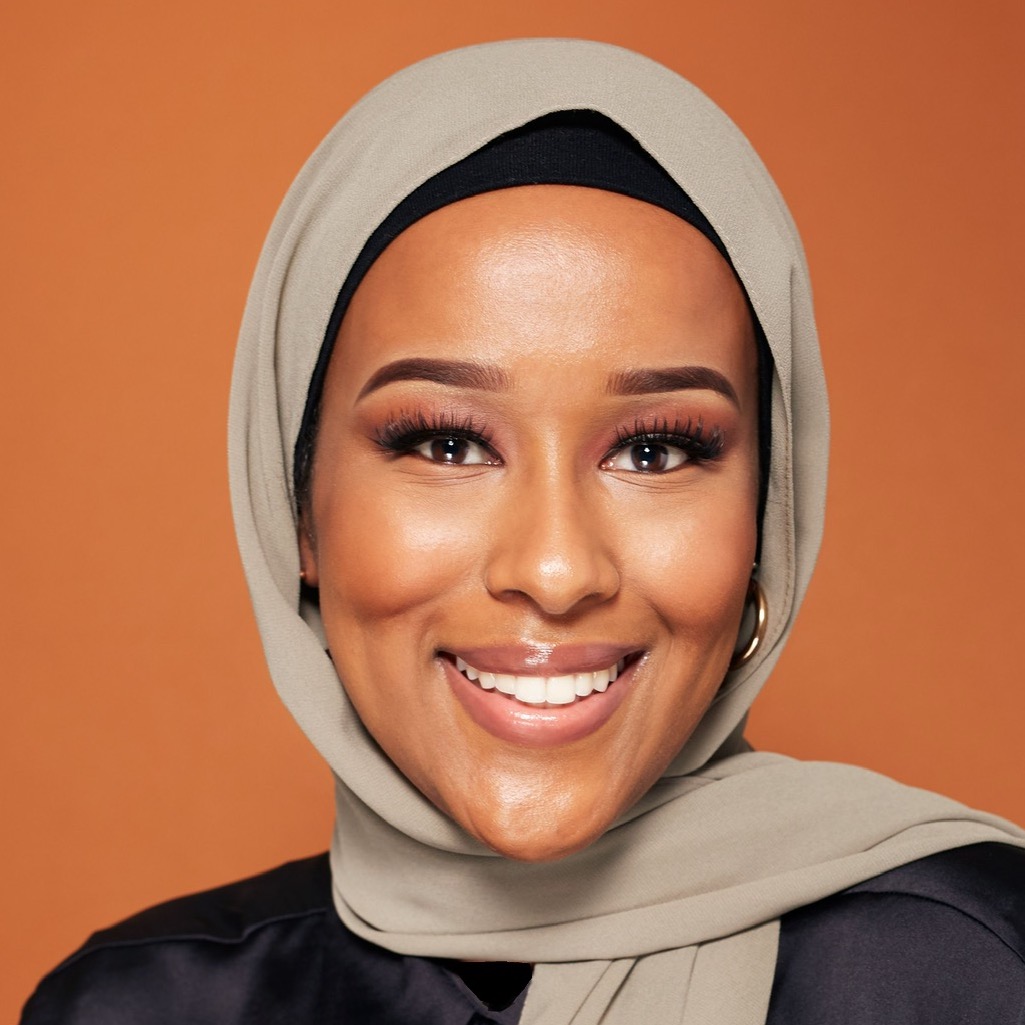 Asmaa Ali is a community leader, freelance photographer, and Registered Nurse working on the front lines of the COVID-19 pandemic in Edmonton, Alberta. She advocates for tackling health equity, gender equality, and systemic racism on a local and national level. Asmaa is the creator of a nationally recognized art piece, "Flip The Script," which challenges the narrative of Islamophobia. Canada's largest international Muslim film festival featured Asmaa's portrait series in the film "Mosquers." Asmaa has gone on to work with the Canadian Council for Youth Prosperity, creating policy to shape youth workforce development in light of COVID-19. She creates an array of health resources for marginalized communities, including sexual assault resources and post-surgical care. She was recently a recipient of Alberta's Top 30 under 30 award but the Alberta Council for Global co-operation in recognition of her efforts towards a just, fair, and sustainable world for all.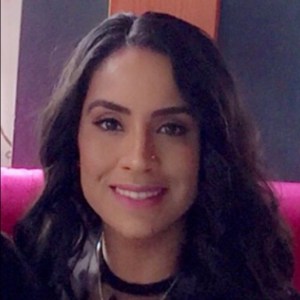 Amy recently graduated from Simon Fraser University with a Bachelor of Science degree (Honours) in Biomedical Physiology. She is pursuing a career in medicine. More specifically, she would like to be a Geriatrician and combat ageism in the healthcare field. Amy has eight years of health-related and patient care experience in diverse roles and settings. When asked what it means to reimagine health, she emphasized that it is essential to advocate for yourself. She states, "When seeking medical care, you have to be an active participant. Don't be afraid to think critically, ask questions, and seek guidance from more than one healthcare provider." However, she does understand that this is not possible for all individuals. The barriers people face in the healthcare system are why Amy is interested in working with marginalized populations. She aims to increase medical literacy, so people feel comfortable paving the path to their care. Amy is excited to work with like-minded individuals in Reimagine Health and learn how to tackle healthcare challenges through a systemic lens. She hopes to solve a local healthcare issue by creating a feasible, sustainable, and impactful solution.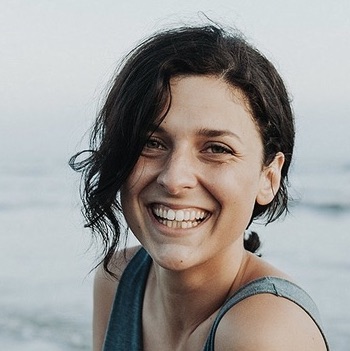 Alicia is passionate about healthcare accessibility and health equity. Some of her interests include mental health, addiction, female empowerment, and biomedical ethics. As a recent graduate from the University of Victoria with a BSc in biology, Alicia is eager to contribute to her community and is curious about the current healthcare systems gaps. As a patient navigator at the Burnaby Central Park COVID-19 testing and vaccination site, she is learning first-hand the importance and ever-changing nature of public health initiatives. Alicia is actively working to tackle social isolation in long-term care, a dire public health challenge that is very close to her heart. Alicia plans to continue her education in public health and medicine to promote the health of every person she can reach.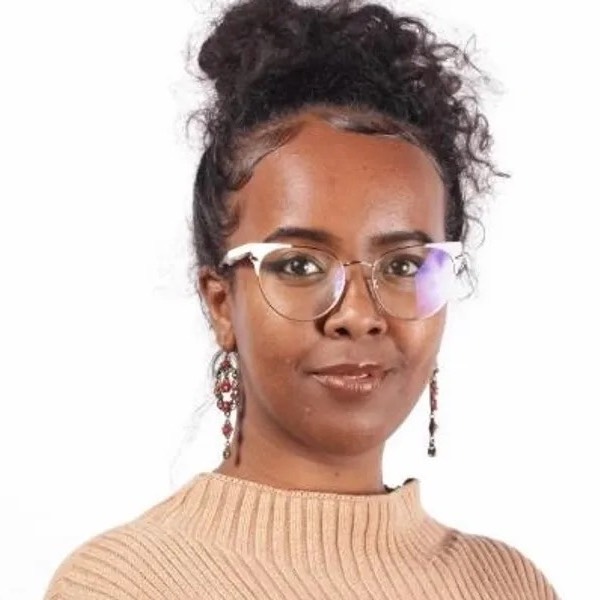 Ayaan Abdulle (she/her) is a passionate community organizer who has an ongoing commitment to equity and justice. Her focus in life is to cultivate equity, justice, and accessibility in her communities. She currently works with organizations such as Pathways to Care, Black Muslim Initiative, and TTC Riders. She received a Bachelor of Science degree (Honours) from the University of Toronto with a double major in Psychology and Health Policy. She looks forward to working with RADIUS and the Reimagine Health cohort exploring how we can continue the work of removing barriers to healthcare for underserved communities.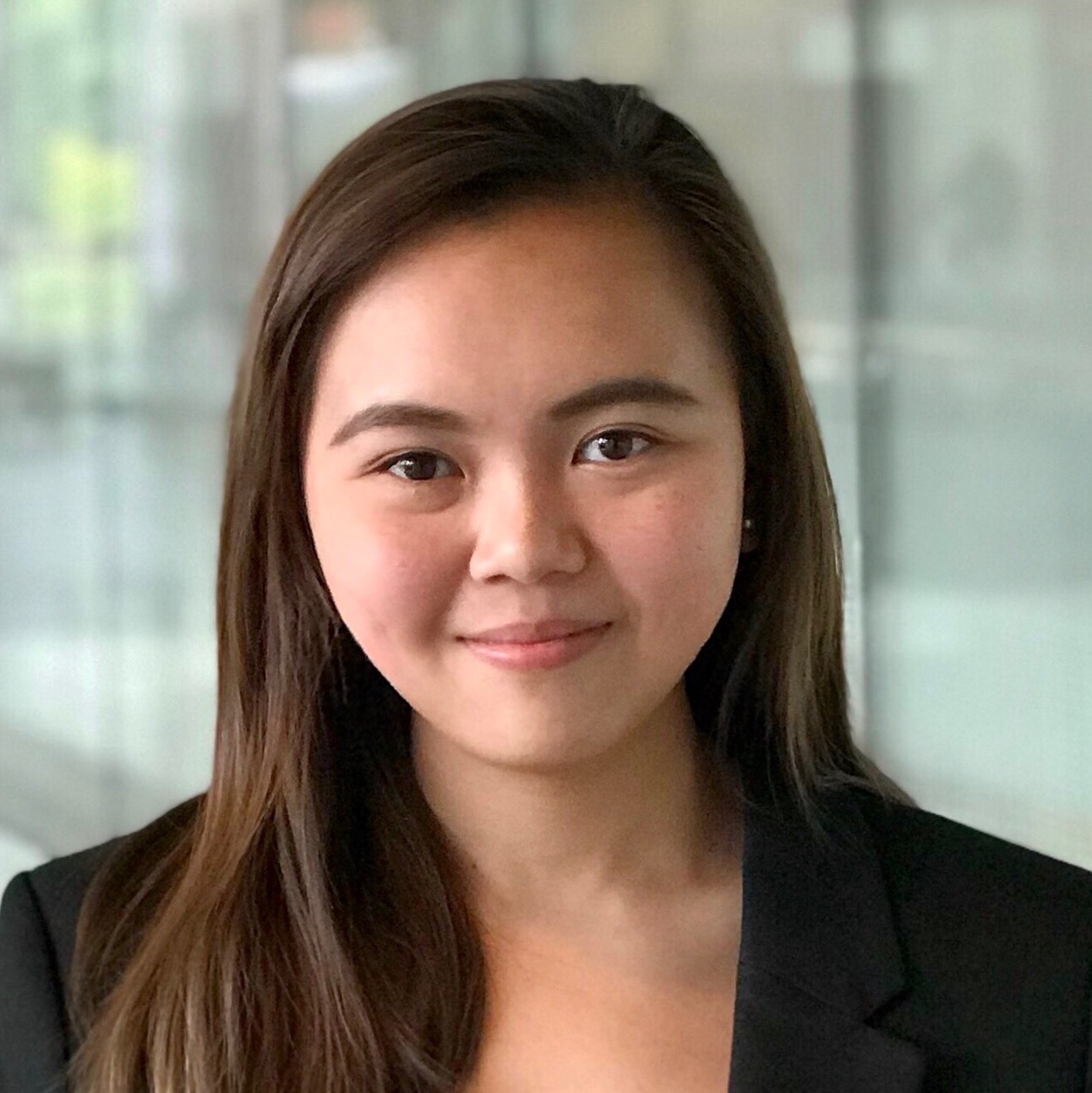 As a health sciences graduate, Carissa has a huge passion for improving population health, wellbeing, and equity through research and health promotion. She is currently working with Simon Fraser University's CoHeaRT and has the opportunity to hear from participants and their experiences dealing with chronic diseases. Carissa is also a jump rope ambassador for the Heart and Stroke Foundation. She encourages kids to have a positive attitude towards exercise, healthy eating and heart health while raising vital research funds. As a competitive jump roper, Carissa performs freestyle for the kids and also teaches them cool tricks! Carissa is excited to join Reimagine Health to tackle systemic issues and create positive change with the interdisciplinary cohort! She loves to go for long runs with her dog by the river and jump rope in her free time.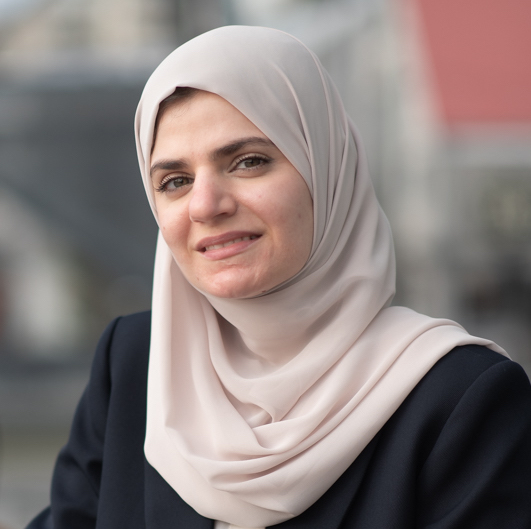 Dania Al-Alusi is a curious being with a passion for learning and sharing space to collectively and deeply explore topics with a vision for growth. She is a research intern at a Muslims and Mental Health Lab and appreciates preventative and psychoeducational efforts to support at-risk communities. Empowerment has been on her mind these days, and she hopes to learn new ways and perspectives on cultivating it. In her free time, she connects with loved ones, nature and a good read.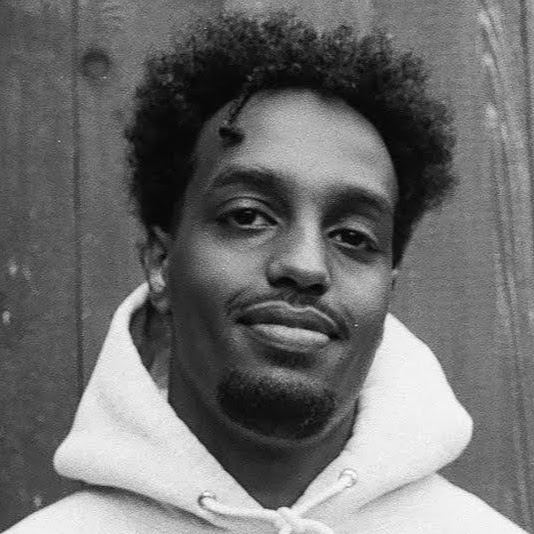 Hamsa is a recent graduate from UBC's School of Kinesiology and is pursuing a physical therapy career. He is passionate about providing culturally appropriate information regarding physical rehabilitation and injury prevention to marginalized populations within his community. Currently working at a long-term care center, Hamsa delivers activity and rehabilitation programming catered to the needs of the home's residents. You can always catch Hamsa cycling down the Seawall, on a basketball court, or taking his film camera out for a walk.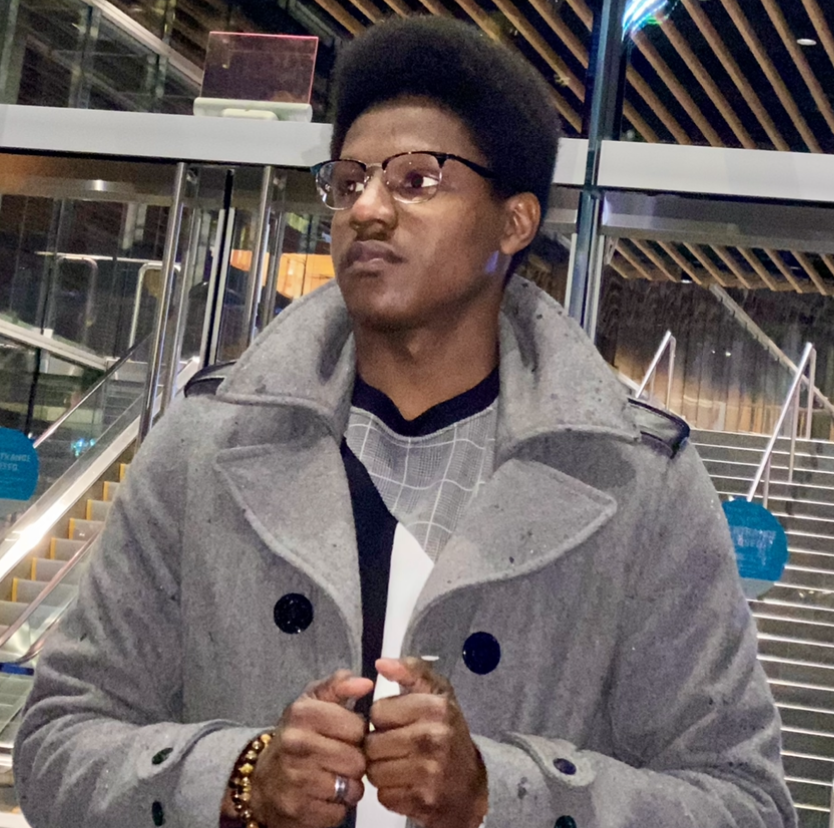 Ibrahim is the co-founder and youth leader of EdMeCo. He designs the ideas and leads the initiatives like mentorship offered to young people to complete their education and get on their career paths. Currently, a student studying Criminology at Douglas College, Ibrahim spends his extracurricular time volunteering with youth in his community and engaging in sports. He's looking to explore the health inequities experienced by refugee communities and explore how to provide non-traditional ways of engaging in physical activity.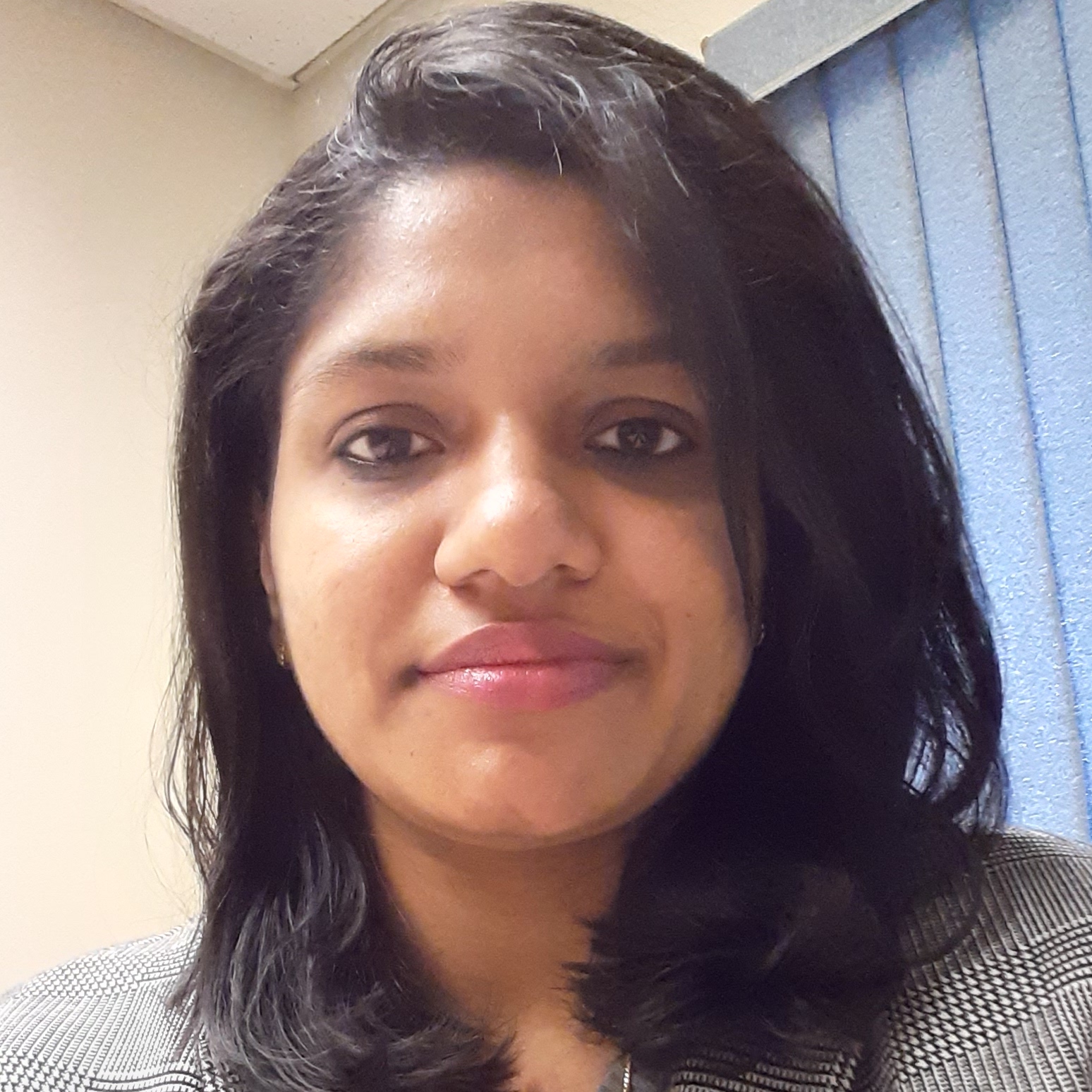 Kanika Sharma is a former SBI Youth for India fellow, a technology enthusiast, and holds a Master's degree in Computer Engineering. She has always been passionate about working with people and seeing how technology can help their lives.
Youth for India was Kanika's first step towards the work she loves where she was involved in a project in a rural part of India called "Mobile Phone for Healthcare." She ran a pilot project promoting healthy eating habits through text messaging among women. She also created and tested a USSD app, "MMenstru," disseminating information about menstrual health and hygiene among adolescent girls.
Kanika came to Canada in 2016 and worked at Ray-Cam Community Centre. She became a Surrey Public Library Champion in 2017. Being an immigrant, she understands how stressful it is to get settled in a new country, deal with the overwhelming challenges that come with the transition, and appreciates having discussions with friends and colleagues on this topic.
Kanika believes women's health should be prioritized and is essential, not just for themselves but also for the entire family. Stress can influence a person's overall health, and finding a way to balance it can bring more peace and happiness. With the Reimagine Health program, she hopes to work for women with love.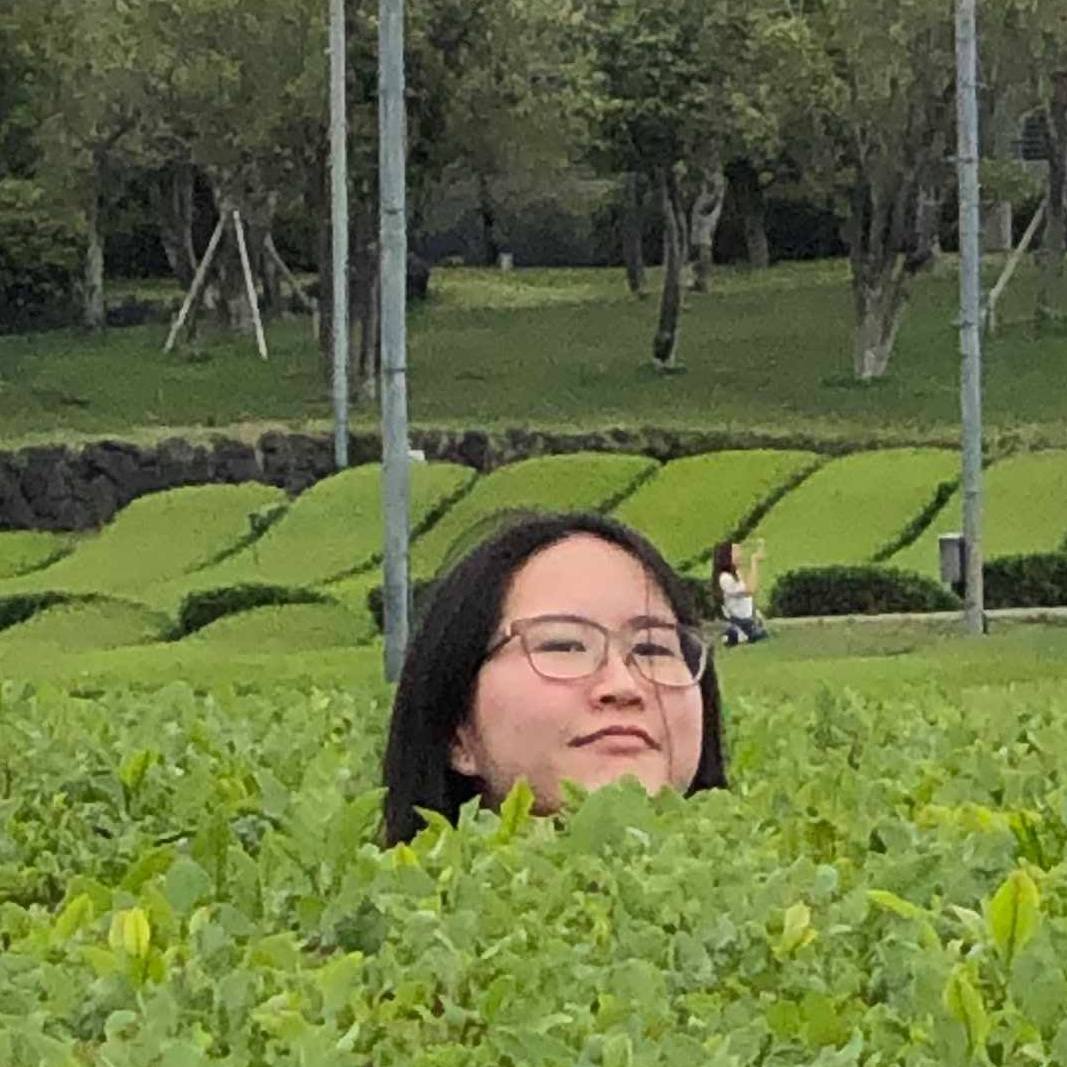 Karen 嘉雯 (she/her/they) is a settler born on unceded, traditional Tsleil-Waututh lands by way of Guangzhou. She has worked with/on the following: emigrant physicians, vaccination misinformation, indigenous literature in English, emergency first responder coping methods, and accounting (least favourite). She is a healthcare administrator and knows an uncomfortable amount about BC's primary care system. Karen is interested in understanding how to root & water intersectional communities for racialized and disenfranchised persons in order to protect these folks and force permanent systemic overhaul in racist, sexist structures and institutions.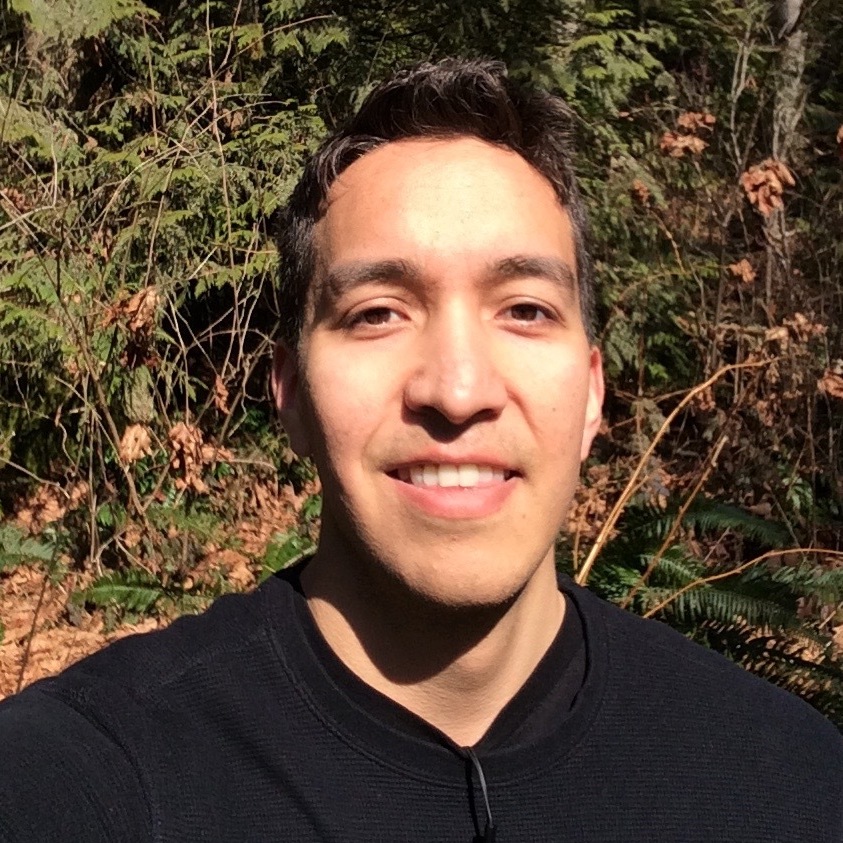 Patrick is an SFU student with a current interest in studying in the Health Sciences. Although a career in medicine was enticing for Patrick, he decided to move towards a public health pathway to help his local communities in the lower mainland. Growing up with love for music has led to an increasingly large record collection that takes up much space in his bedroom and some experience playing drums in a local band. In light of the recent pandemic, Patrick has grown quite fond of taking long walks with his friends in addition to learning new recipes to cook up in the kitchen.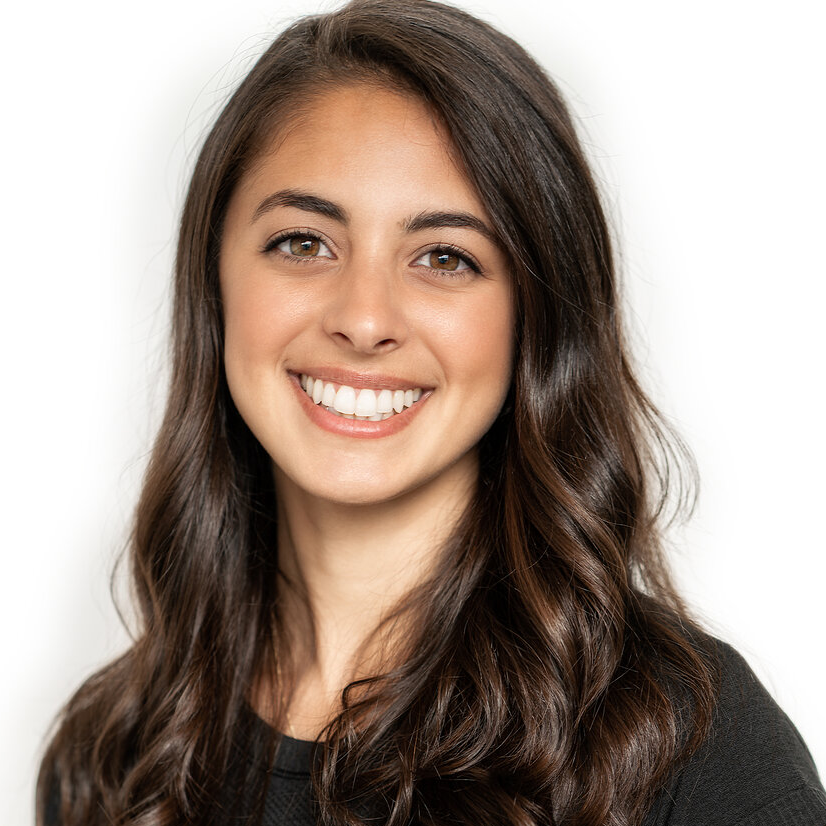 Natasha is a private practice physiotherapist working with communities in Surrey and Langley. She completed her undergraduate degree at Simon Fraser University in Kinesiology and her Masters at the University of British Columbia in Physical Therapy. Her past physiotherapy experience includes providing care in the public and private sector for pediatrics, hospitals and gained work experience in an interdisciplinary community rehab center in Sri Lanka. Through physiotherapy, Natasha was inspired by her patients, many of who live with chronic diseases and are trying to improve their health and wellness. After working as a physiotherapist with her patients at an individual level, she looks forward to broadening her care to the community level by creating health-focused initiatives for marginalized women. Natasha looks forward to joining the RADIUS Reimagine Health cohort and collaborating to bridge the intersections of health, equity, and wellness within the communities she works.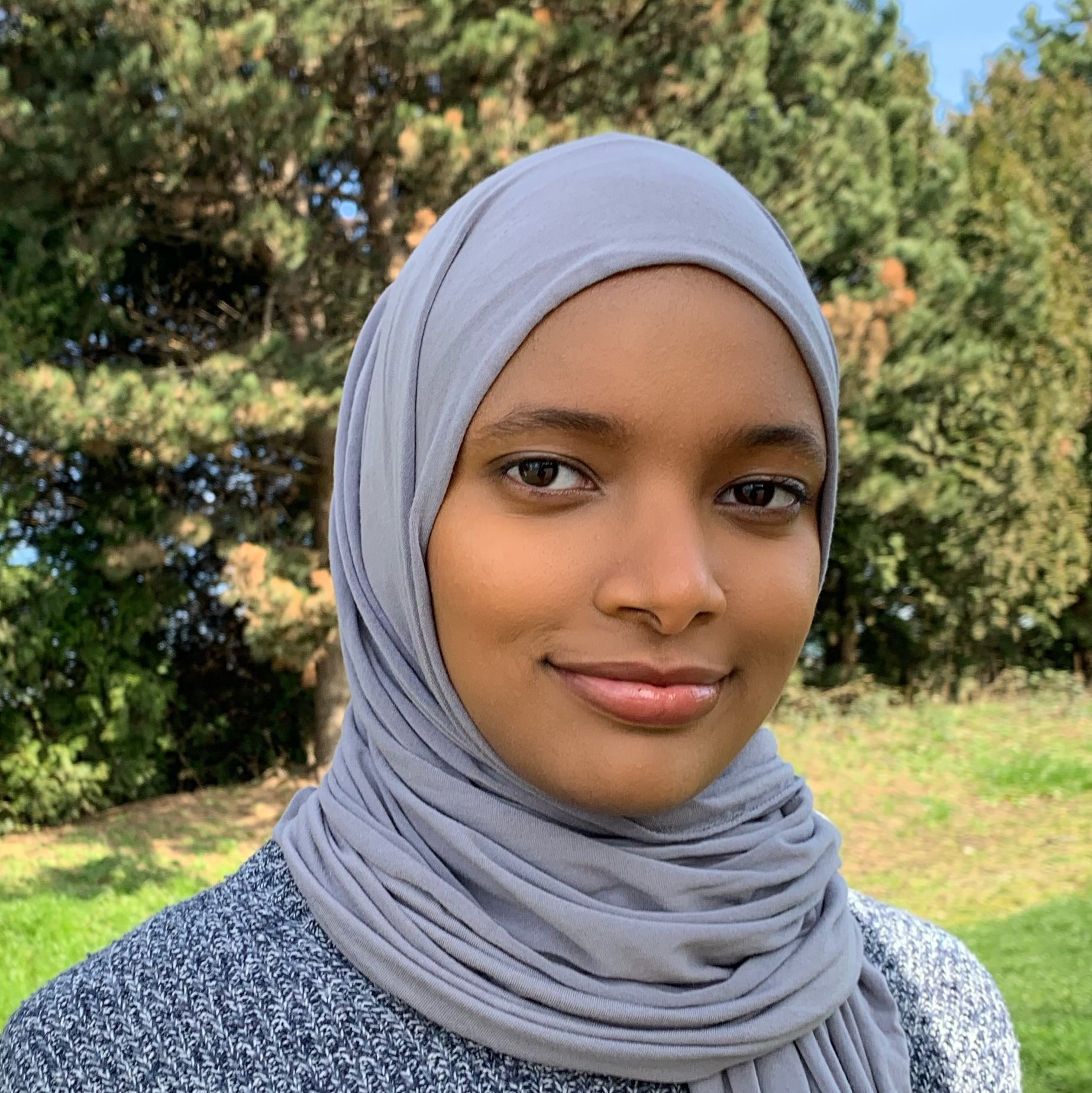 My name is Mona Salad, and I am a first-generation Somali-Canadian born in Ottawa. I have experienced challenges seeking help from a health-care system that was not able to assist me at the time adequately—sparking my interest in gaining knowledge of health and radically changing the system to help those who are underserved in Canada. My interests also lie in the promotion of health and providing accessible resources of health to marginalized communities. I am a current Practical Nursing Student at Sprott-Shaw College and a Patient Screener working on the front-lines to protect those most at-risk for COVID-19. I am incredibly excited to join Reimagine Health to combat the growing number of systemic health disparities in Canada.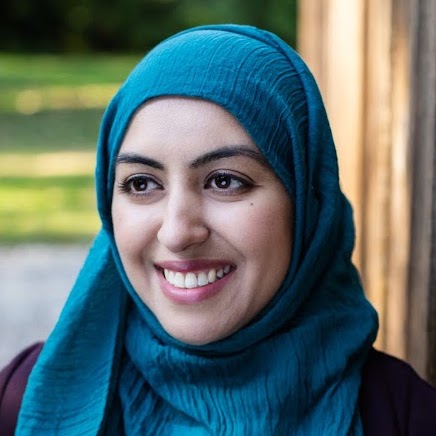 Naveen has been passionate about health and wellness for the last decade. In 2011, she became a Certified Weight Trainer and later on a member of an Advisory Committee for a South Asian Hypertension Campaign with the Heart and Stroke Foundation. She has experience working within higher education, non-profits, and community groups. Today she hosts health and wellness workshops for Muslim women, sharing bite-sized info for long-lasting change.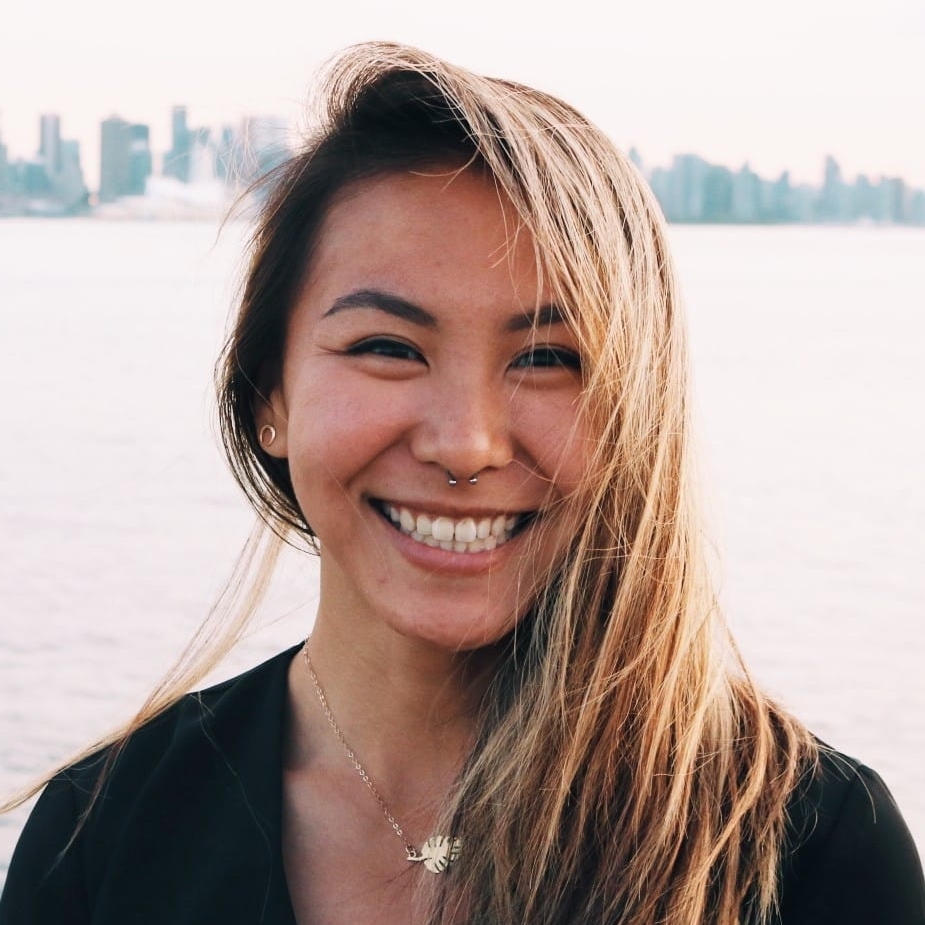 Rachel is a fourth-year undergraduate student at UBC born and raised in Singapore. As an immigrant settler and uninvited guest living and learning on stolen Musqueam homelands, she advocates for climate and disability justice. Rachel seeks to explore and build networks of care and support within organizing and learning spaces. This past summer, Rachel was a participant of the Vancouver Foundation LEVEL Youth Policy Program, where she developed a policy brief on access and disability policies in higher education and supported the development of the Just Food Educational Resource Project. She currently works as the Creative Communications Lead at the UBC Climate Hub and supports an interdisciplinary climate studies credential. Her work also includes campaigning for divestment with Climate Justice UBC, organizing with the Chinese Tenants and Workers Organization, facilitating workshops with CityHive and leading UBC's first undergraduate urban planning student club UBC CAPACity, equity-based programming for students interested in the planning field. In her free time, Rachel enjoys climbing and going on sunny runs with her dog Ollie.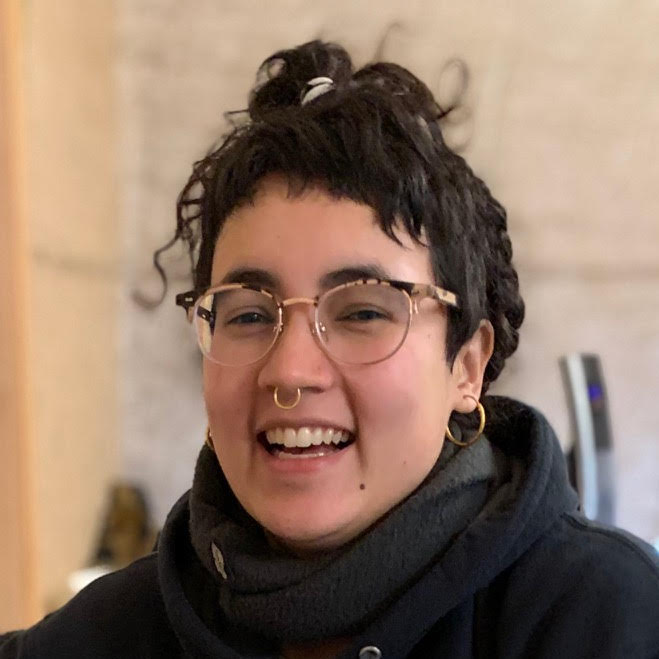 Suna is an Indigenous artist of mixed ancestries (Tamang clan / Himalayas, Dënesųłı̨né / Turtle Island, Jewish-Ukraine, Germany, Scotland) born on the ancestral homelands of the Sḵwx̱wú7mesh and Səl̓ílwətaʔ Nations. She is a co-founder of the Limina Arts Society, an organization dedicated to land-and-body-based arts education. Her practice is rooted in psycho-somatic theatre work, which utilizes the body as pedagogy, and art as ceremony, tools that build an embodied decolonization of the body-mind. She is in training to work as a doula in her BIPOC community and is passionate about the reclamation of ancestral skills, language, and wisdom as pathways to sovereignty and communal health.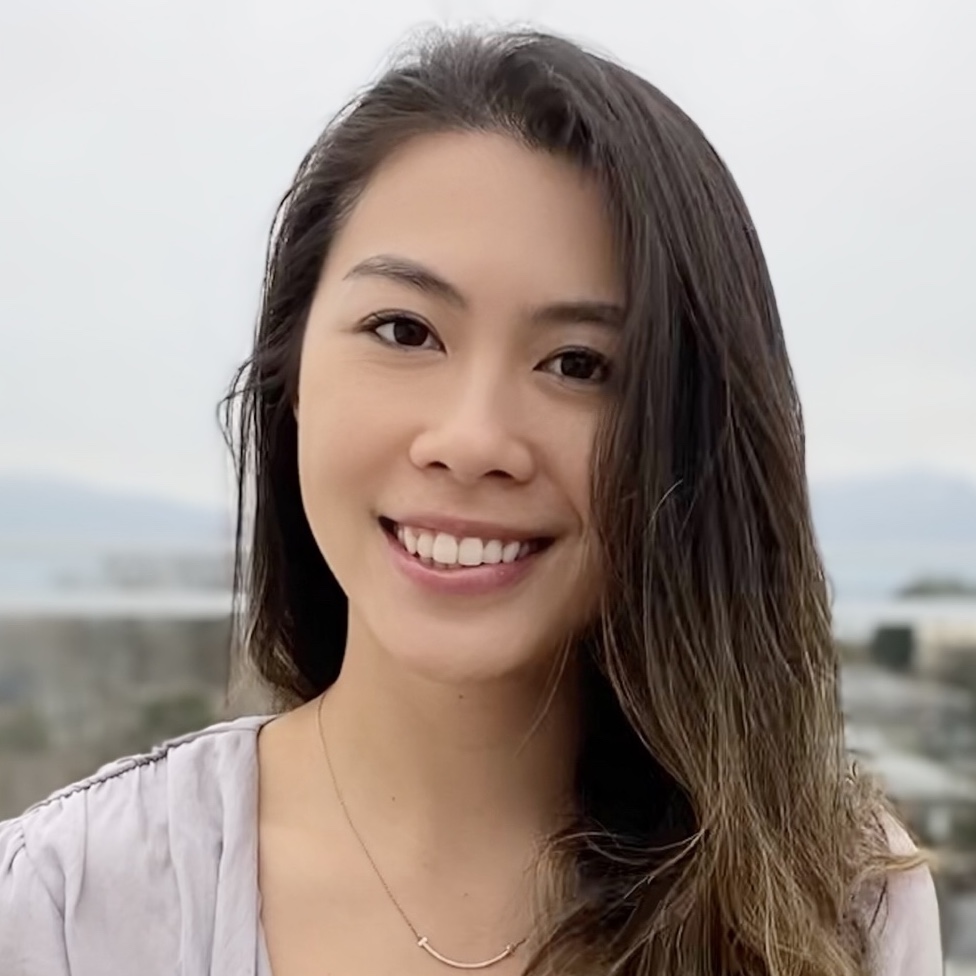 Sydney (she/her) is a 1.5 generation Chinese settler on the Musqueam, Skwxwú7mesh, and Tsleil-Waututh Nations territories. As a daughter of Chinese immigrants, she is curious about the intersection of health and culture. Recently, her interest in re-connecting with her late-Grandmother has led her to uncover a lack of culturally appropriate resources for immigrant seniors residing in Chinatown and Strathcona. Her goal is to create equitable solutions with and for communities that our unjust systems have marginalized. Sydney will hold her Bachelors of Health Sciences and a minor in Kinesiology from Simon Fraser University in 2021. When Sydney is not thinking about systems-change work, she's busy chasing her 3-year-old niece or on a nice stroll in the city.