She Sparks Impact, a new Vancouver-based initiative, creates spaces for like-minded women to build meaningful connections and learn something new. Through interactive events, many led by local women entrepreneurs, founder Hadil Al-Ashwal hopes to advance gender equality by inspiring a community of empowered women who see the importance of, and are working toward, being more emotionally and financially independent. 
Gender equality is an issue close to Hadil's heart. Born and raised in Yemen and living throughout the Middle East, South-East Asia, and Europe for six years before coming to North America, she expresses, "I've seen and experienced many acts of gender discrimination in my life that have played very important roles in building my passion to work on gender equality." 
In fact, She Sparks Impact has its roots in her previous experience with social entrepreneurship in service of gender equality. 
In 2021, after working with organisations like Prince's Trust and Big Brothers Big Sisters, she founded the MENA Advocates for Gender Equality (MENA AGE) initiative while living in the USA and consulting at the World Bank Group. MENA AGE was created to engage and empower women by holding inspiring stories about women and gender equality up to the light, making educational videos, and facilitating training opportunities about issues relevant to women and girls in the Middle East and North Africa.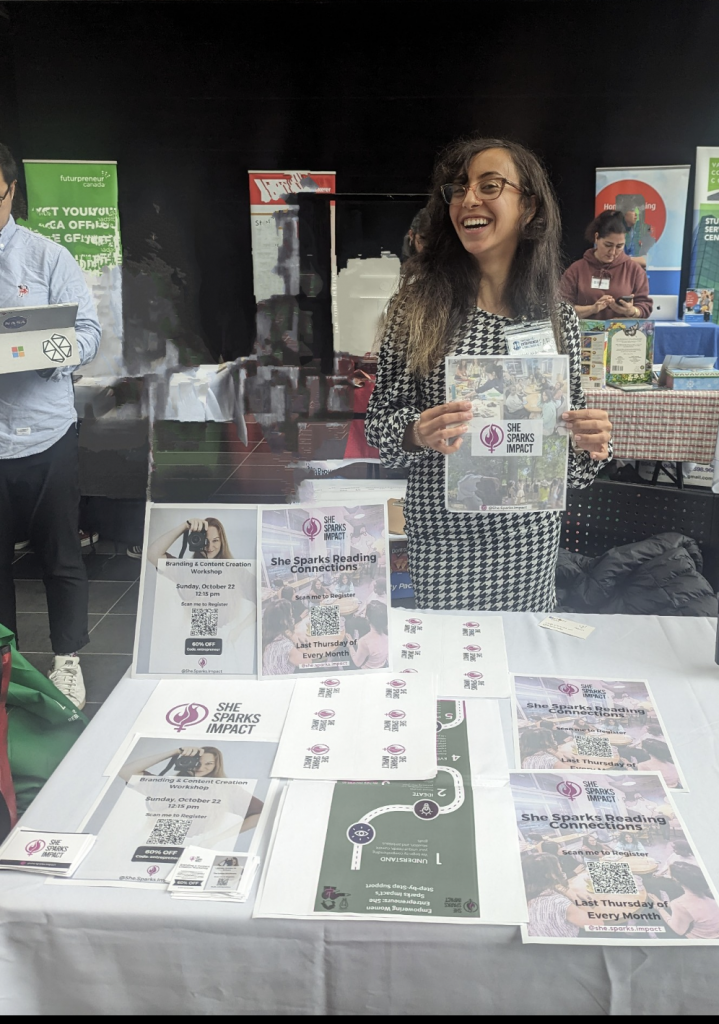 After two years running MENA AGE, Hadil moved to Vancouver, a notoriously lonely city. By this time, she had lived in eight different places over eight years and was keenly aware of how important — and difficult — it can be to build connections and community as a newcomer. She began to dream about how she might build belonging and bring her work as an advocate for women's empowerment to Canada. She recalls, "I wanted to make a detour to see how I could do more hours of this work, to see if it could potentially be the only work that I'm doing longer term." That desire for a detour is what led her to the RADIUS Refugee Livelihood Lab Trampoline program. "Based on the work I had done with MENA AGE, [my experience facilitating and delivering training and professional development sessions], and the learnings I had," she shares, "I wanted to figure out what changes I needed to make to start something up in Canada that aligns with my work experience."
Trampoline supported the founding of She Sparks Impact in four profound ways: 
It increased Hadil's commitment and provided some accountability, helping to advance her thinking: "It helped me be more committed, given that I also have other jobs. I had to put this time aside for this work and [be accountable] to other people who were in my group meetings." 


The step-by-step processes and act of seeking out feedback helped Hadil to better understand the needs of the community she hopes to serve so that "the solution I bring is as inclusive as possible and I understand what it is that we're trying to change in the system." 


Participating in the program helped Hadil to expand her connections, including amongst the cohort, facilitators, and co-creators, and to seek out advice: "Getting advice from experts in the field about my idea, about potential partners, and even who else I could talk to for more advice was a way for me to see where this startup could be and what next steps I could take."



Working through needs assessments helped her think through opportunities to partner with other organisations: "If I wanted to, say, partner with non-profits, I really tried understanding their needs before jumping in, so I could highlight that I could support them with specific conversations. Based on that, we could have better conversations."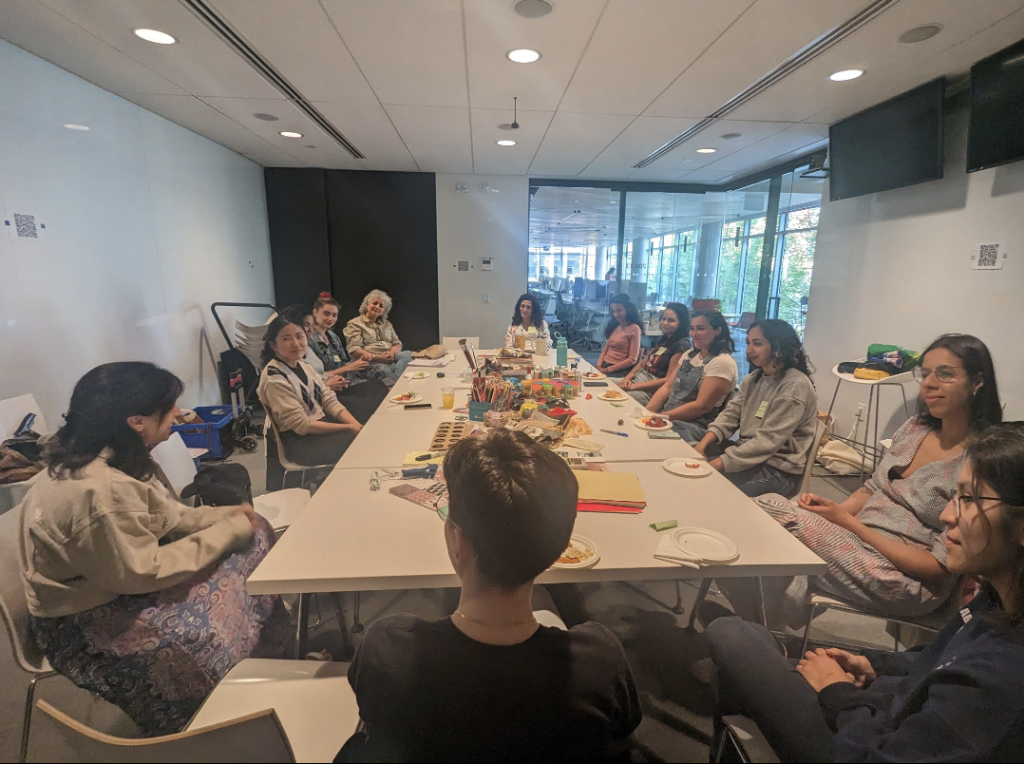 Launched in May 2023, She Sparks Impact focuses on building organic connections to enrich the lives and careers of women by convening opportunities for them to engage in personal and professional development activities hosted and facilitated by local service-based female entrepreneurs. By working with these guest entrepreneurs to brainstorm and design their sessions, and then supporting them through the planning, promotion, and delivery of the events, Hadil is supporting female entrepreneurs in honing their skills, understanding their impact, and ensuring they receive the recognition they deserve. 
So far, She Sparks Impact has hosted 3 public events this summer and fall. Women Connecting through Art Therapy took place at the end of May at the RADIUS offices, and Women Connecting in the Jungle through Somatic Movement was held at the end of July in Stanley Park. On October 22, branding photographer and entrepreneur Ana Kliri facilitated the Female Entrepreneurs Connecting through Mobile Branding Photography Workshop. These events received rave reviews from attendees and have given Hadil amazing feedback to work with, giving her confidence and allowing her to continue developing her idea as she builds her brand — and her event roster! Future events will be released on Instagram @she.sparks.impact as Hadil builds her network of female entrepreneurs and explores topics recommended by session attendees.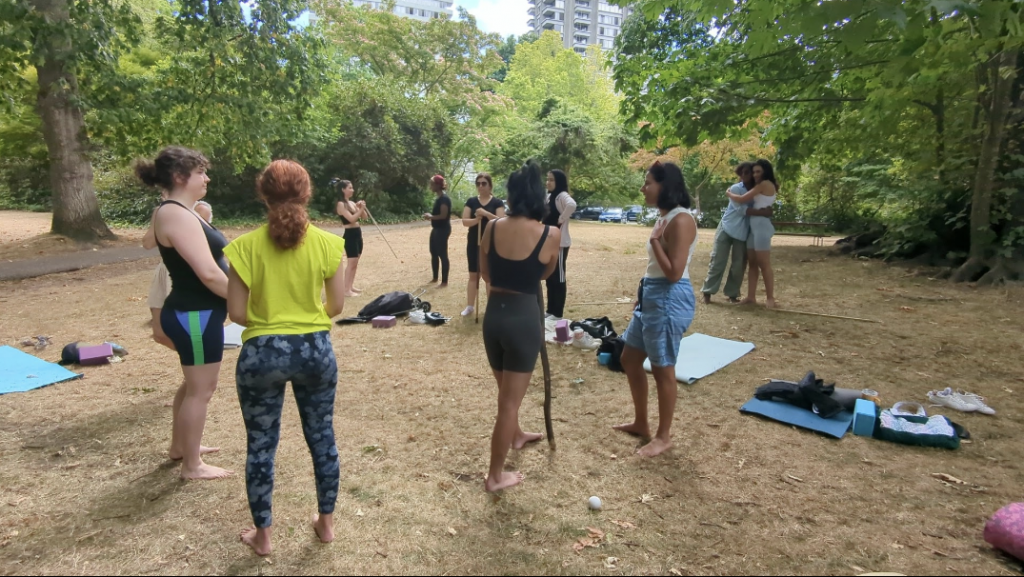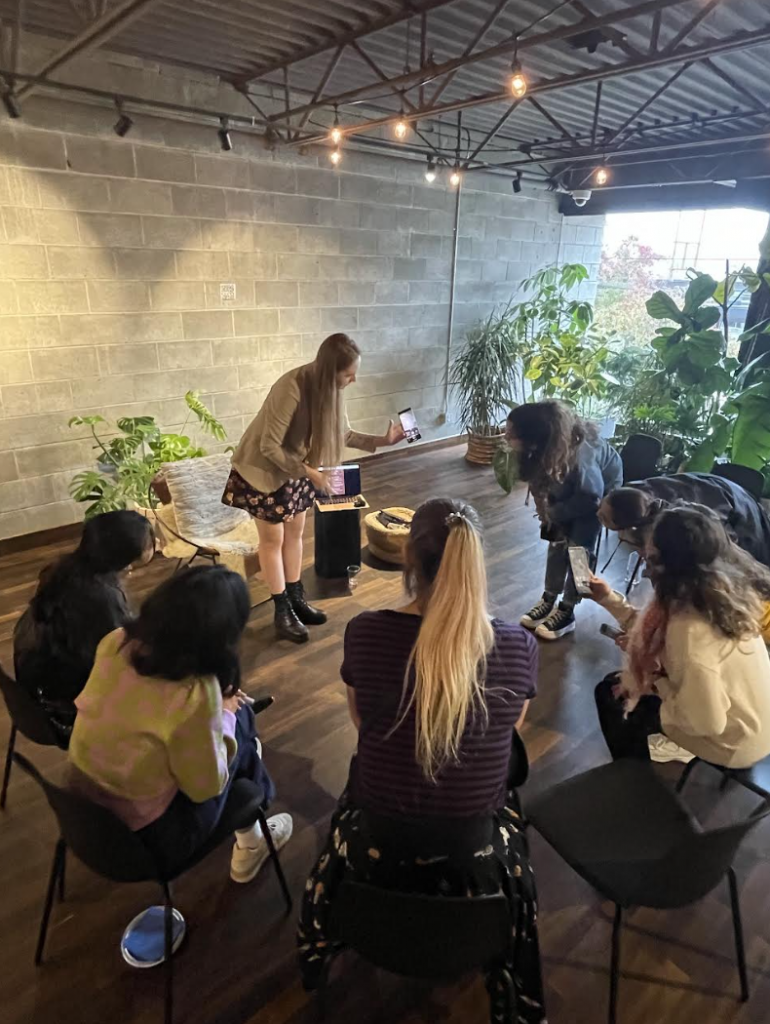 Beginning this fall, She Sparks Impact is hosting a monthly book club, She Sparks Reading Connections, on the last Thursday of every month. As more connector events are developed, Hadil hopes women will join the fun, pick up a book, and make a commitment to connect with like-minded women. 
When asked where she would like to take the initiative next, Hadil smiles and shares that she's really excited to make She Sparks Impact events as inclusive as possible. "I am trying to think about how I could support more underrepresented people through this process, and at the same time, make sure that we're being inclusive and as beneficial as possible," she says, "so I'm really hoping to promote and amplify entrepreneurs, trainers, and presenters who are mostly immigrants and hopefully newcomers that have specific skills they can share with a broad group of women who attend the events." Reflecting on the work ahead of her, Hadil shares that she will know She Sparks Impact is, well, sparking impact, when she "sees meaningful personal and professional connections built amongst the community of women attending and facilitating the events." She imagines expanding the reach of She Sparks Impact across Canada to create impact at scale through these connections and to empower a broad network of women. "I believe that together," she says, "we can spark change, one connection at a time."