RADIUS is thrilled to welcome three incredible Program Managers to our team: Camille Dumond, Candice Day, and Kelsey Klaver. Each of these impressive changemakers arrives to RADIUS with a unique breadth and depth of experience — learn more about them below!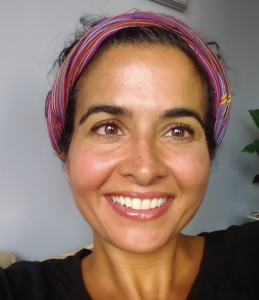 Camille Dumond is a facilitator, poet and healer who helps groups find the radical heart of change.  For the past 20 years, she has used popular education, conflict facilitation, and relationship building to support communities to critically engage with their own experiences. Her priority these days is creating institutional platforms where equity-seeking communities can take action together to shape the systems that shape their lives. Camille co-led the collaborative design of the Refugee Livelihood Lab at RADIUS SFU with her colleague and friend Nada Elmasry. Currently, Camille manages the Refugee Livelihood Lab.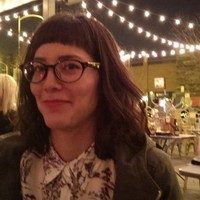 Candice comes to RADIUS from the social enterprise world, more particularly, her work in urban Indigenous social enterprise development. Her journey began in the Downtown Eastside as an intern at Enterprising Non-profits (enp-BC) in Vancouver; which followed her to Toronto, where she spent some time at enp-TO. Her work at the Ontario Federation of Indigenous Friendship Centres (OFIFC) led to the creation of an ecommerce platform for Indigenous artwork and artists. This enterprise supported artists both directly and indirectly, with profits being disbursed amongst member Friendship Centres. Now back in Vancouver, Candice has worked for the Metro Vancouver Aboriginal Executive Council supporting social enterprise development for MVAEC's member organizations; as well as working for Skwachays Lodge, a boutique, Indigenous art-themed hotel and gallery owned by Vancouver Native Housing Society. Her work at Skwachays focused primarily on improving the profitability of the gallery through implementing new operational systems, and streamlining processes.
Candice is of Secwepemc heritage, though she grew up in Haisla territory in northern BC. This gave her a great appreciation for the mountains and the coast. When she's not in the office, you can find her exploring the sneaky backroads of the lower mainland on her enduro motorcycle.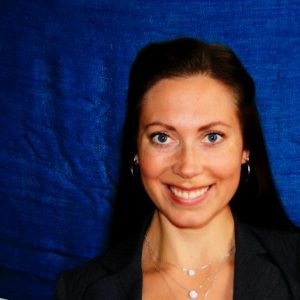 Kelsey has a long-held personal interest in improving population health outcomes at a systems level. Prior to joining RADIUS, Kelsey was a Senior Policy Analyst at the First Nations Health Authority where she worked to improve health and mental health services in corrections. She has also worked as a quality improvement advisor for healthcare teams in northern and Indigenous communities in Canada, worked in research on mental health promotion for the World Health Organization in Switzerland, and served on a Board of Directors for a Community Health Centre. Kelsey has been a strong advocate for marginalized groups and advocated directly to parliamentarians while working at the Canadian Nurses Association. While living in Ottawa, Kelsey also taught yoga and meditation in the women's unit of a maximum security prison.
Kelsey holds a Master's degree in Public Health from the University of Alberta, a Master's degree in Business Administration from Cornell University, and a Bachelor's degree in Psychology and Kinesiology from Simon Fraser University.
In her free time, Kelsey enjoys training for triathlons and learning how to fix her four bicycles which always seem to be broken.