We're excited to announce the hiring of Alycia Berg, Bahar Ashfar, and Humaira Hamid, each stepping into new roles on RADIUS' Equity-Centred Accelerator portfolio.
Alycia joins RADIUS as a Summer Analyst through the Propel Impact program, where university students gain work experience focusing on impact investment funds, advisory firms, and incubators and accelerators across Canada. Bahar steps into the role of program facilitator, and Humaira is the Program Manager for the Equity-Centred Accelerator.
The Equity-Centred Accelerator is a growing suite of offerings at RADIUS that elevates and centres the ideas and priorities of Indigenous, Black, and racialized folks leading transformative social, economic, or environmental systems change initiatives with and for their communities. This emerging work lifts for-profit, non-profit, cooperative and other ventures, policy change and advocacy initiatives, movement-building, funding vehicles, and other emerging expressions of systems innovation. 
The offerings are designed to lighten systemic burdens on equity-deserving folks in entrepreneurship and social innovation working under the enduring legacy of White supremacist capitalism. We are piloting our first program, BUILD: Growing Initiatives for Impact & Solidarity, from June to November 2023. We accept applications to participate until Monday, May 29, 9:00am on the BUILD website.  
Learn more about Alycia, Bahar, and Humaira below!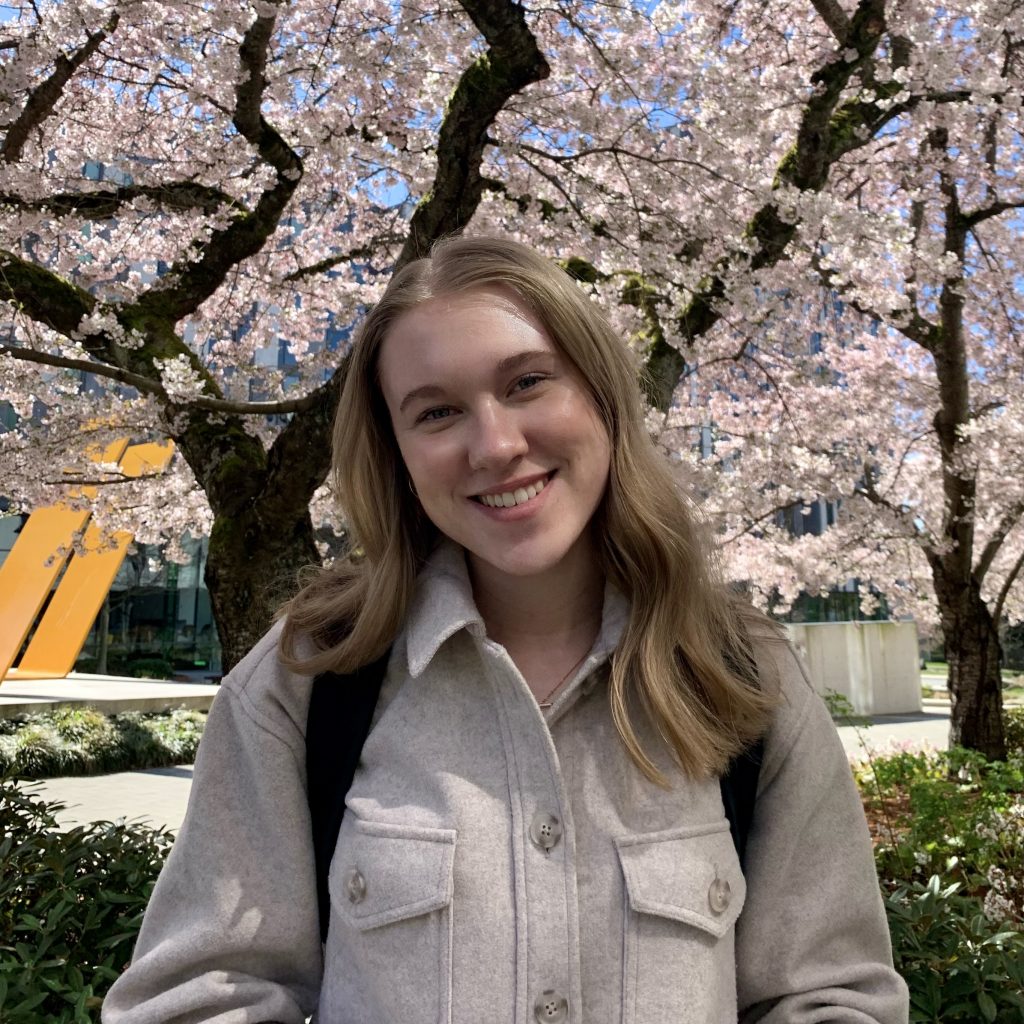 Summer Analyst, Equity-Centred Accelerator
Alycia is a BCom student at the UBC Sauder School of Business, specializing in Marketing with a concentration in Sustainability and Social Impact. She is energized by using business as a force for good and building a circular economy with equity at its core.
This summer, Alycia supports the Equity-Centred Accelerator at RADIUS with research, planning, and program delivery. She is excited to bring her prior experiences in marketing and project management to the team.
Outside of RADIUS, you'll find Alycia developing new recipes in the kitchen, nurturing her house plants, or outside on a run (always accompanied by a new Spotify playlist).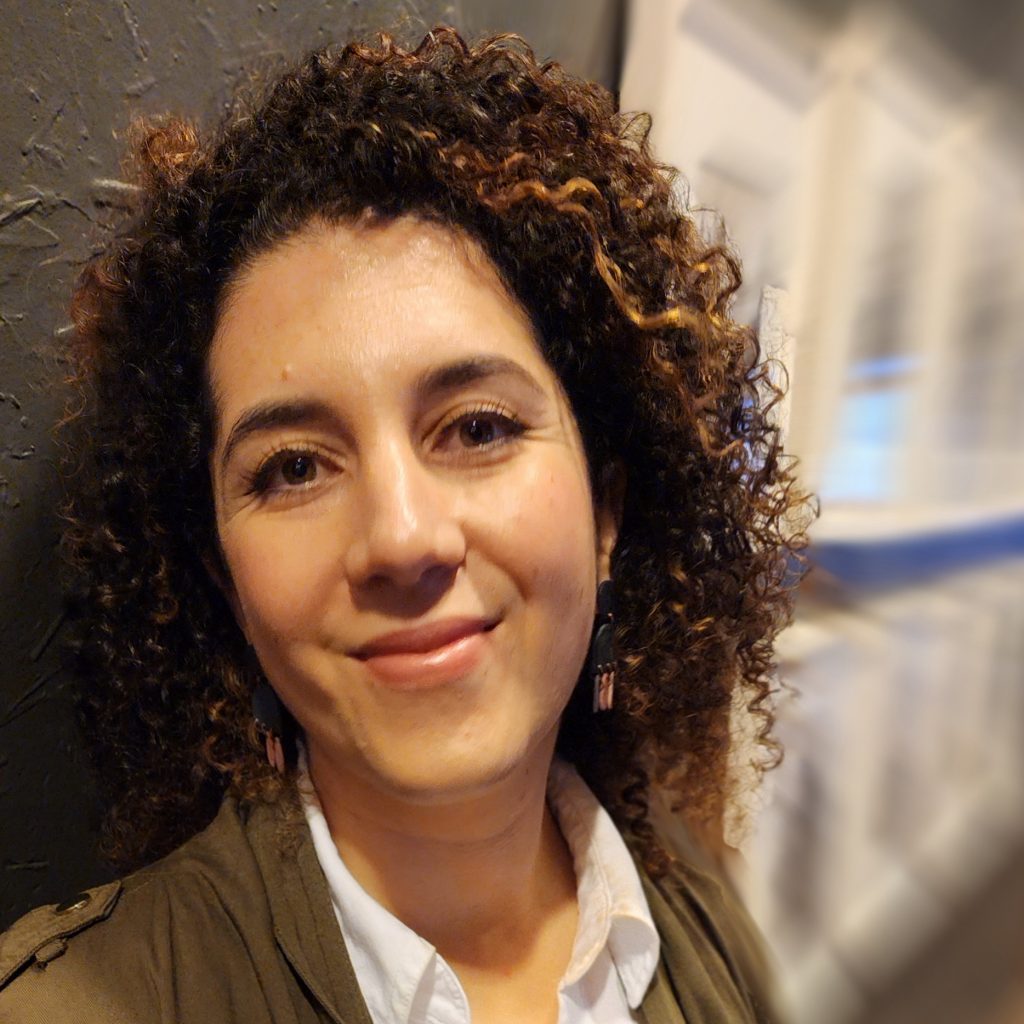 Facilitator, Equity-Centred Accelerator
Bahar is a facilitator and business coach passionate about working with entrepreneurs with a mission to serve their community. She brings over fifteen years of experience as an entrepreneur, program manager, and consultant. She has owned and operated a clothing store in Vancouver and worked in economic and community development with government bodies, not-for-profits, and educational institutions across BC.
She immigrated to Canada with her family at the age of sixteen, living and working on the unceded territories of the Coast Salish peoples since then. As a settler and a first-generation immigrant, she is deeply interested in initiatives that centre on building inclusive communities and focusing on the common good.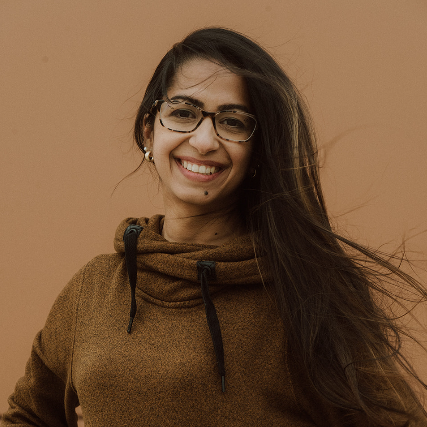 Program Manager, Equity-Centred Accelerator
Humaira (she/her) believes life is bigger than we might imagine and that kindness is always called for. She is the Lab Manager for the emerging Equity-Centred Accelerator portfolio at RADIUS. The portfolio explores how to support Better Futures For More Of Us, starting with lifting the good work folks do in their communities to address the most pressing social, economic, and environmental challenges they face.
Humaira brings experience from a breadth of roles across industries, including early-stage startup coach and resource navigator, college instructor, bespoke event producer, and program designer in the non-profit sector. Her most valued roles are Auntie, sibling, daughter, partner, and friend. Humaira holds certifications in community choir leadership, Movement Flow, and community capacity building and holds a Bachelor of Science from the University of British Columba. A naturalized Canadian with Bengali heritage, she continues to weave formal learning with cultural teachings and a complex historical legacy.
She makes home on the lands of the Okanagan syilx with a sassy bunny, a loving partner, and a hearty appetite for potatoes.