RADIUS began 10 years ago with the hope that a radically better economy was possible—one that was just, resilient, sustainable, and dynamic. This vision has taken many forms over the years as a result of the efforts and dreams and work of countless staff, passionate mentors and facilitators, and dedicated participants.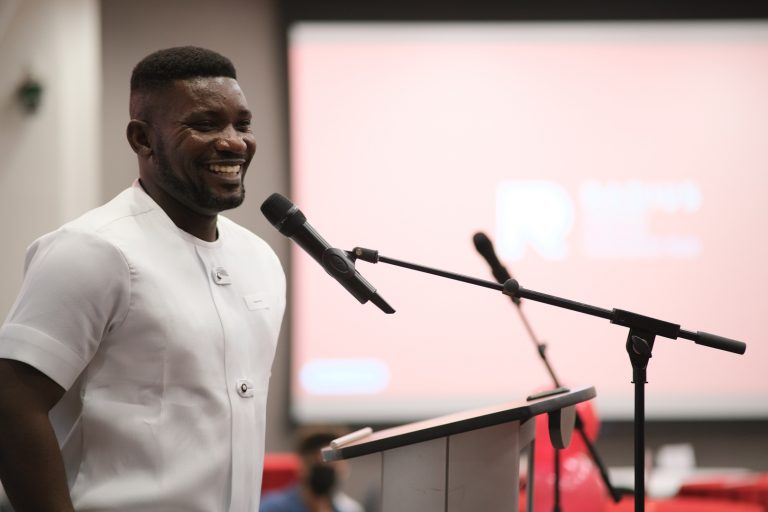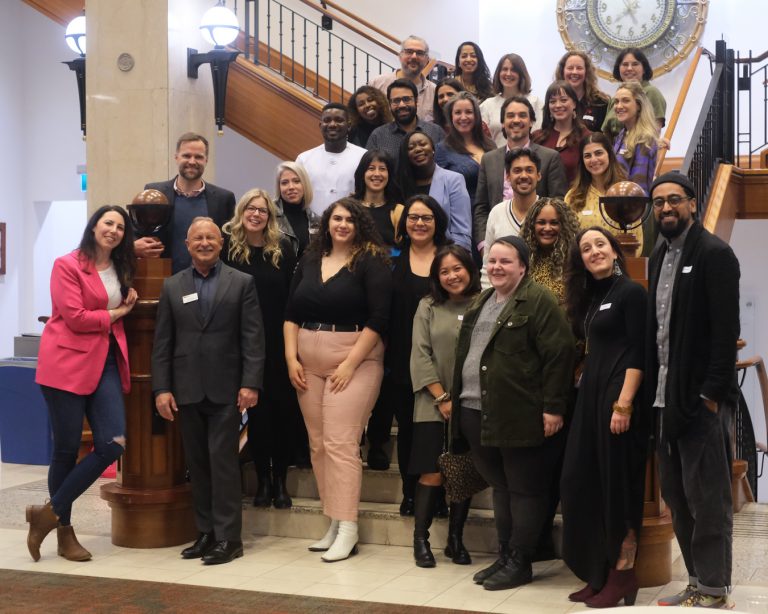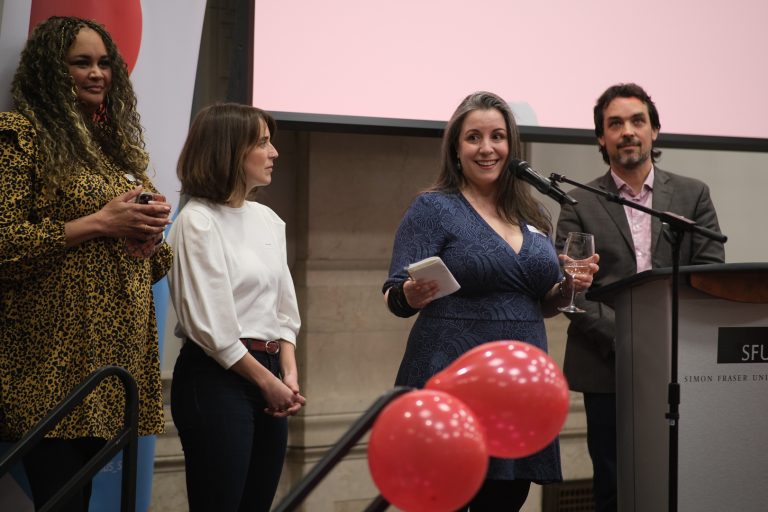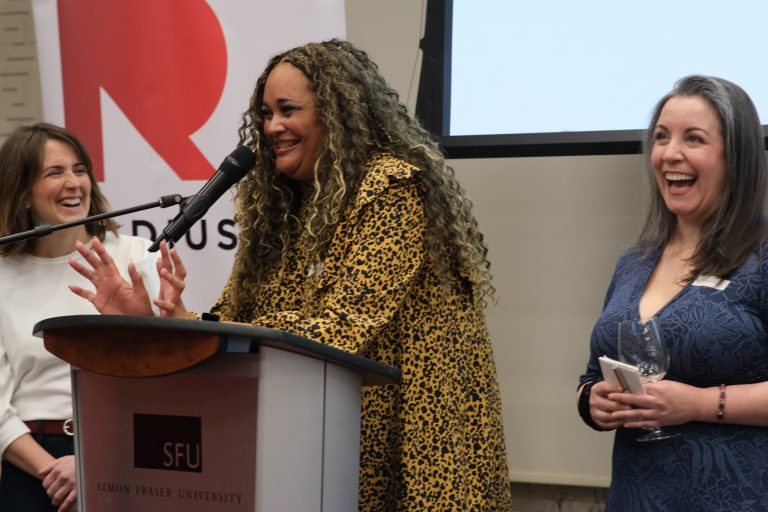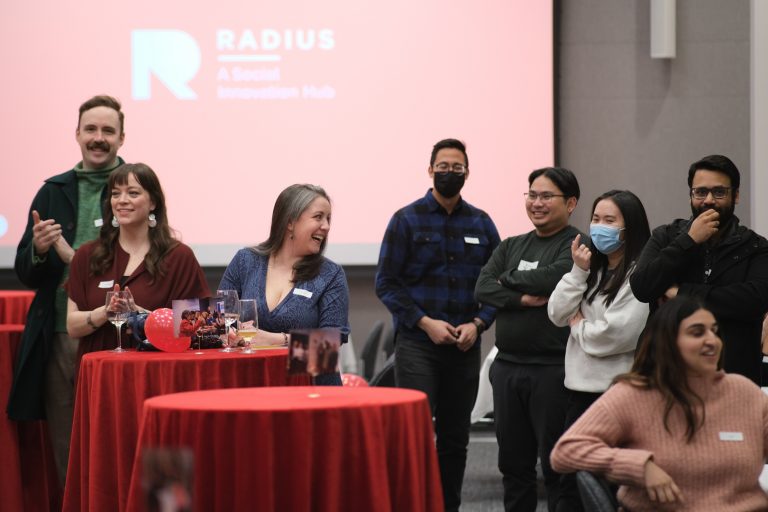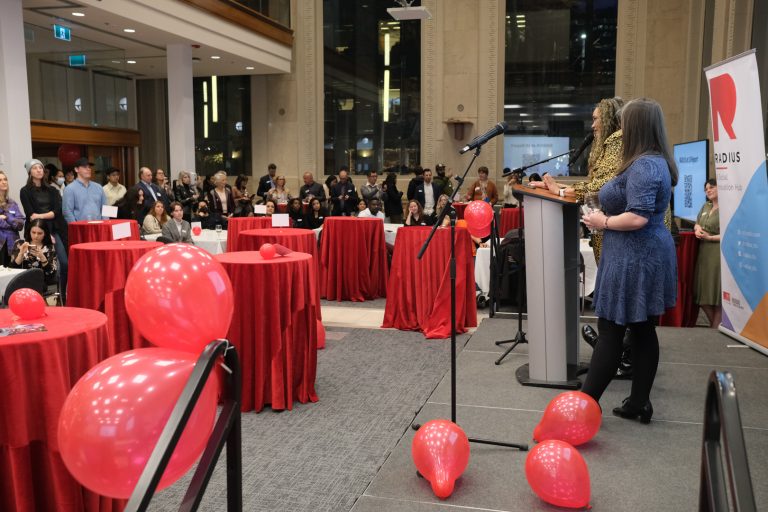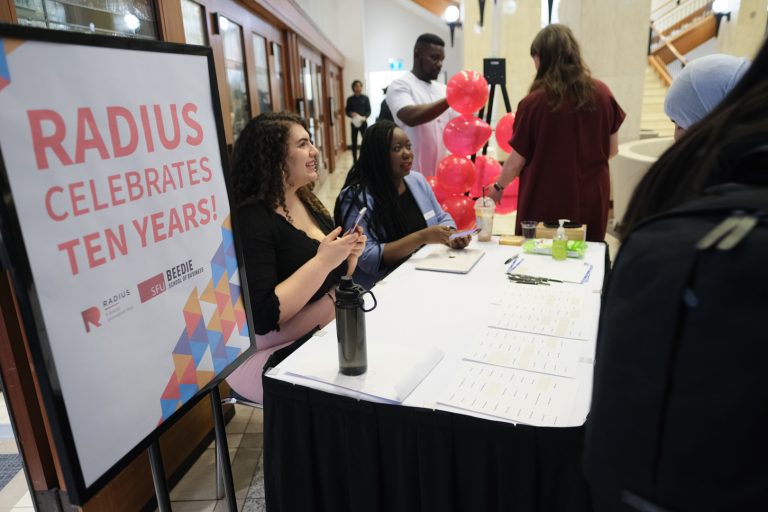 We got a chance to look back at 10 years of working in social innovation and systems change earlier this year when, together with staff (both past and present), colleagues from SFU's Beedie School of Business, alumni, advisors, mentors, and community and funding partners, we celebrated RADIUS' 10th anniversary. It was an opportunity to see just how much RADIUS has evolved over the years, understand what lessons we have learned, and share our future vision. It was at this event that we launched our 10-year report and video. The report details our impact, our vision for the future, and our key learnings along the way.
Check out the video below!
Some key highlights of the report are as follows:
1. We have had no shortage of lessons about how to do this work well and how not to. We recognize that we haven't always got it right and harm has been caused along the way. We continue to use this reflection as a commitment to do better. We are continuing our journey to apologize and make right by those who have been harmed while learning from our mistakes and ensuring we make time and space for consultations, conversations, and more learning opportunities. 
2. We are working towards long-term systems change through social innovation in key sectors of the economy such as immigration, migrant justice, health equity, economic reconciliation, and climate change mitigation. The expansive impact of RADIUS' programming, collaboration, and dialogues over the last 10 years have shown a consistent dedication to work with a variety of stakeholders in creating social innovation spaces that contribute to long-term solutions – an example being our Community Innovation Labs. Our labs are multi-year commitments in which we work in reciprocal relationships with the communities most impacted by the challenges being addressed. These labs have fostered innovation at early ideation stages and beyond, and our new program, BUILD, which is part of our new Equity-Centred Accelerator portfolio, aims to provide even more in-depth support to post-ideation stage entrepreneurs and to focus on tackling systemic challenges to entrepreneurship.
3. We continue to make education, training, and other learning opportunities a core part of our mission. Over the last five years, RADIUS has built a robust consulting and training portfolio with clients at the local, provincial, and national levels, where we continue to share the expertise accrued across RADIUS programming. This impact has spanned sectors, from leadership training to some of the most current policy issues such as economic immigration. In addition, we continue to support social innovation within the SFU student body through the Social Innovation Seed Fund.
4. We are invested in authentic co-creation of knowledge with communities. RADIUS involvement in research and knowledge mobilization continues to grow. From being community advisors on research involving themes tackled in our community innovation labs, to co-authoring key insights drawing on our work, we have ensured a consistent engagement in research. Our recent work includes a report on Inclusive Design in Practice developed in collaboration with DIVERSEcity.
You can read the full 10-year report below. Please continue to visit our website for updates and to follow our next 10-years of RADIUS
📸 Photo credit: RADIUS 10th-anniversary celebration photos by Byron Dauncey.