It's with much excitement that we introduce the inaugural Refugee Livelihood Beyond Borders cohort.
This group of leaders has deep roots in their communities and a commitment to addressing barriers to refugee and newcomer livelihoods. They are working together with system influencers and those with lived experience of forced migration to creatively address the unwanted negative impacts of current system dynamics.  They are doing this by developing potential service, policy, system, and community action prototypes that may help create pathways from survival jobs to thriving livelihoods for refugee and newcomer communities. The focus is on listening, learning, community-building, and testing potential solutions early to assess impact. We play with going Beyond Borders in our thinking, relating, and critical analysis in order to build wise solutions together with impacted communities.
Below, you can learn more about each of the cohort members and their experience.
The Refugee Livelihood Lab is made possible by funding from Innoweave, The Djavad Mowafaghian Foundation, SFU International, Surrey Local Immigration Partnership, City of Surrey, and SFU Surrey. Learn more about the Refugee Livelihood program here.
Meet the Beyond Borders cohort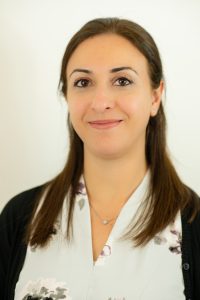 Rana Alahmad works as Refugee and Specialized Program Coordinator at DIVERSEcity, and volunteered at ISS of BC, and with refugees at the Vancouver International Airport. Rana developed a solid understanding of the needs of newcomers to Canada, in-depth knowledge of the refugees' experience, and was able to network and cooperate with several service providers in the community. Rana holds a degree in Biotechnology and Genetic Engineering, and she worked as a research assistant and an elementary school teacher before immigrating to Canada five years ago. Rana started her Graduate Diploma in Business Administration at SFU recently, and is planning to ladder into the MBA program. She loves the outdoors, and enjoys reading and travelling too! She is excited to join the Refugee Livelihood Lab, and is looking forward to meeting all the participants.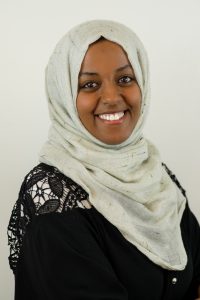 Munifa Ahmed moved to Canada in February 2017 from Saudi Arabia, originally Ethiopian. She has lived all over, from the Sahara desert to the horn of Africa up to the far west coast of Canada. The rich exposure of different cultures and languages has increased her awareness and developed her leadership. In Toronto, she volunteered and worked in shelters supporting newcomers through their transition phase. She holds a Business Office Skills Certificate from Centennial College with three years of administration and marketing experience. Currently she is pursuing her passion of utilizing technology to find social and business solutions.
Learn more about Munifa's work as founder of the SmartMeat App here.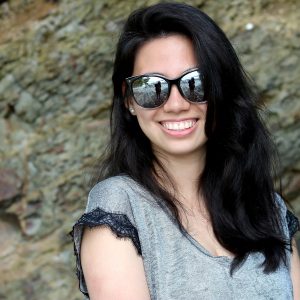 Monica Alas came to Canada in 2015. Monica is passionate about human rights and social justice. She supports the vision of social transformation for equity for every individual, making sure that no one is left behind in the process. She is still learning to explore the new world around her on her bike. Yes! her bike.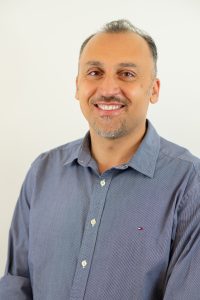 Said Aziz is a Refugee Employment Case Worker – Labour Market Specialist with S.U.C.C.E.S.S. Said has a bachelor's degree in Architecture, is a certified project management professional (PMP) and is working towards getting his ACDP (Advanced Career Development Practitioner). Said developed a strong sense of devotion to refugee communities through work on projects facilitating the economic integration of Arabic-speaking refugees into the Canadian labour market. Said has a great passion to serve in any possible way but he chooses the employment path as he feels that finding meaningful work can be life-changing. Said's core values are innovation, harmony, and respect.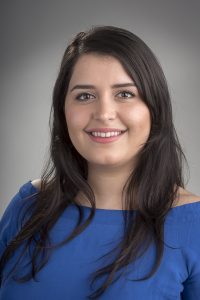 Andisheh Fard is the Coordinator for the Refugee Program at SFU International at Simon Fraser University. She holds a Master of Arts in Human Rights Studies from Columbia University and a Bachelor of Arts (Honours) in Political Science with International Relations from the University of British Columbia (UBC). She has worked with and volunteered for numerous organizations, including the International Coalition for the Responsibility to Protect, the Commonwealth of Learning, Asia Pacific Foundation of Canada, UN Women in Afghanistan, and the North Shore Women's Centre.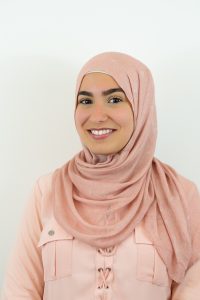 Zainab Ibrahim is a case worker at Nisa Homes transition house, and she provides services including counselling and outreach supporting women and their children. She also works as a PEACE counselor with youth who have encountered traumatic experiences. Her other role is a program coordinator for IMPACT parenting program. She volunteers with the Vancouver Crisis Center; and strongly believes in giving back to her community. Zainab holds a Bachelor Degree with Honors in Psychology and minor in Counselling from Kwantlen Polytechnic University. In her spare time, she enjoys reading, connecting with other people, and exploring new places.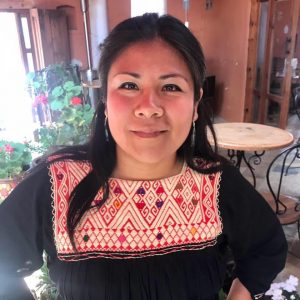 Anabel Lopez Salinas is from Oaxaca, Mexico. In 2010, Anabel obtained a scholarship to complete graduate studies in Education and Public Affairs at Portland State University, Oregon, USA. Since September 2011, Lopez has worked and volunteered with the immigrant and refugee community in North America. Anabel moved to British Columbia in October 2017. She is looking forward to learning from and contributing to the Beyond Borders Program in order to better understand how to welcome refugees and immigrants in Canada.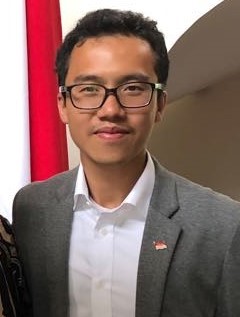 Farizan Razie is a business student in his last year of study at Simon Fraser University. In his Business Honours degree, he concentrated in the fields of marketing, management information systems and finance.
Starting when he was 14 years old, he has extensively worked on solving humanitarian problems around him. He has worked with the Ministry of Women Empowerment and Child Protection in Indonesia as a child ambassador working on creating a platform to address child poverty, neglect, and abuse. Recently, he just finished an internship with two social entrepreneurship companies in Ecuador where he consulted on their market expansion strategy to the North American market. Since 2016, Farizan has volunteered with the Muslim Food Bank as their caseworker, helping more than four families in meeting their needs.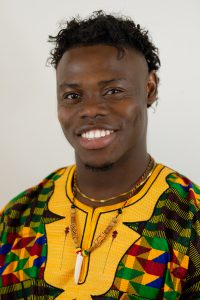 Dacious Richardson studied Sports Science and Personal Training at Douglas College. He is a co-leader for the Refugee Youth Planning Team with the Surrey Local Immigration Partnership (Surrey LIP) . He is also an advisory committee member for LEVEL Youth Engagement Initiative and the Oak Avenue Neighbourhood Society. He works for the Yo Bro | Yo Girl Youth Initiative where he coaches wrestling. He is very passionate about sports and bringing young people together to connect and engage with their community. He is the organizer of the Surrey Youth Mini Soccer Tournament where over 200 people (including youth) connect through soccer.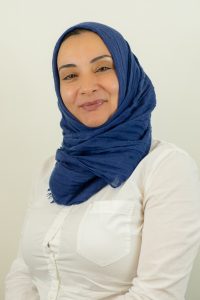 Wafaa Zaqout was born as a Palestinian Refugee in Egypt. Wafaa has a life mission of empowering refugees and supporting them to return to self-sufficiency and achieve their worth. Wafaa's educational background is in Education and Science with a major in Mathematics. She holds a post Graduate Diploma in Methodology and Curriculum Design and currently is studying for a Graduate Diploma in Evaluation at the University of Victoria. Her passion and commitment to community development spans 17 years. She has worked with Medicines Sans Frontiers, United Nations World Food Program, and DIVERSEcity, where she's supported refugees for the past seven years. Her forte is working in collaboration with clients, stakeholders and different levels of government.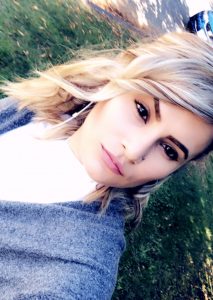 Zahra Hashemi was born and raised in Afghanistan. She attended Afghanistan University in Kabul, graduating with a Bachelor's degree in Political Science. She worked in media in Afghanistan for more than 6 years, and was the producer and announcer of a political TV show. She also worked for 8 am newspaper, a widely read daily newspaper in Afghanistan, as well as for Afghan Women's News Agency. Since moving to BC, she has been the women's student representative at the BC Federation of Students, Board Chair with the Vancouver Community College Student Union, and Project Manager with Latincouver. She is dedicated to the economic empowerment of refugee women.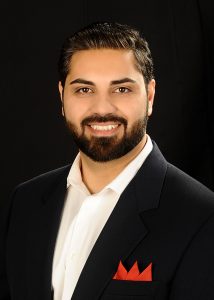 Ahmad Maaliji is a Human Resources and Development professional with over 15 years of experience. Ahmad has international experience and has worked for organizations including the World Bank, the British Council and the Asia Foundation. He currently works as Development Manager at MOSAIC Community Services Organization. Ahmad holds a postgraduate degree in European Politics from Vrije University Brussels, Belgium and an undergraduate degree in Social Sciences. He strongly believes in civic engagement and the role of community in creating change and developing policies that have direct impact on improving lives.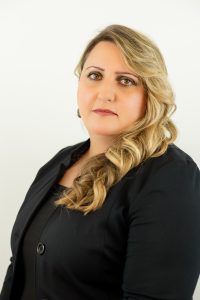 Sireen El-Nashar BBA, is a community advocate with 10+ years in the non-profit sector as Community Connections Coordinator. She is a member of the Diversity Advisory Committee for the City of Surrey and a Director for the District Parent Advisory Council for the Surrey School District. She previously served on the Editorial Board for ALWASAT Arabic Newspaper (first Arabic newspaper in BC). Sireen has been an active member on committees including the Surrey Board of Trade – Women in Business Awards, City of Surrey- Doors Open, Surrey Interfaith Council, and currently on the Fusion Festival Committee for the City of Surrey. She has taken part in projects including the Refugee Myth Busting Campaign, SFU-Our Community Our Voice and Honouring Diverse Beliefs in our Communities: A Conversational Toolkit, through the Surrey Neighbourhood Faiths Program. She initiated the First World Refugee Day in Surrey, in collaboration with the City of Surrey and the first International Women's Day Celebration to empower Arabic speaking refugee women in Surrey. She has been awarded the Serving with Distinction Award from the SurreyCares Foundation (2017) and nominated for the Provincial Nesika Diversity Award for cultural excellence.