RADIUS is excited to announce Cycle 6, Round 3 recipients of the Social Innovation Seed Funding available to SFU students in partnership with Embark Sustainability. From innovating sustainable transportation to newcomer skills training and carbon footprint offsetting, these SFU students are supporting social innovation and moving our community forward!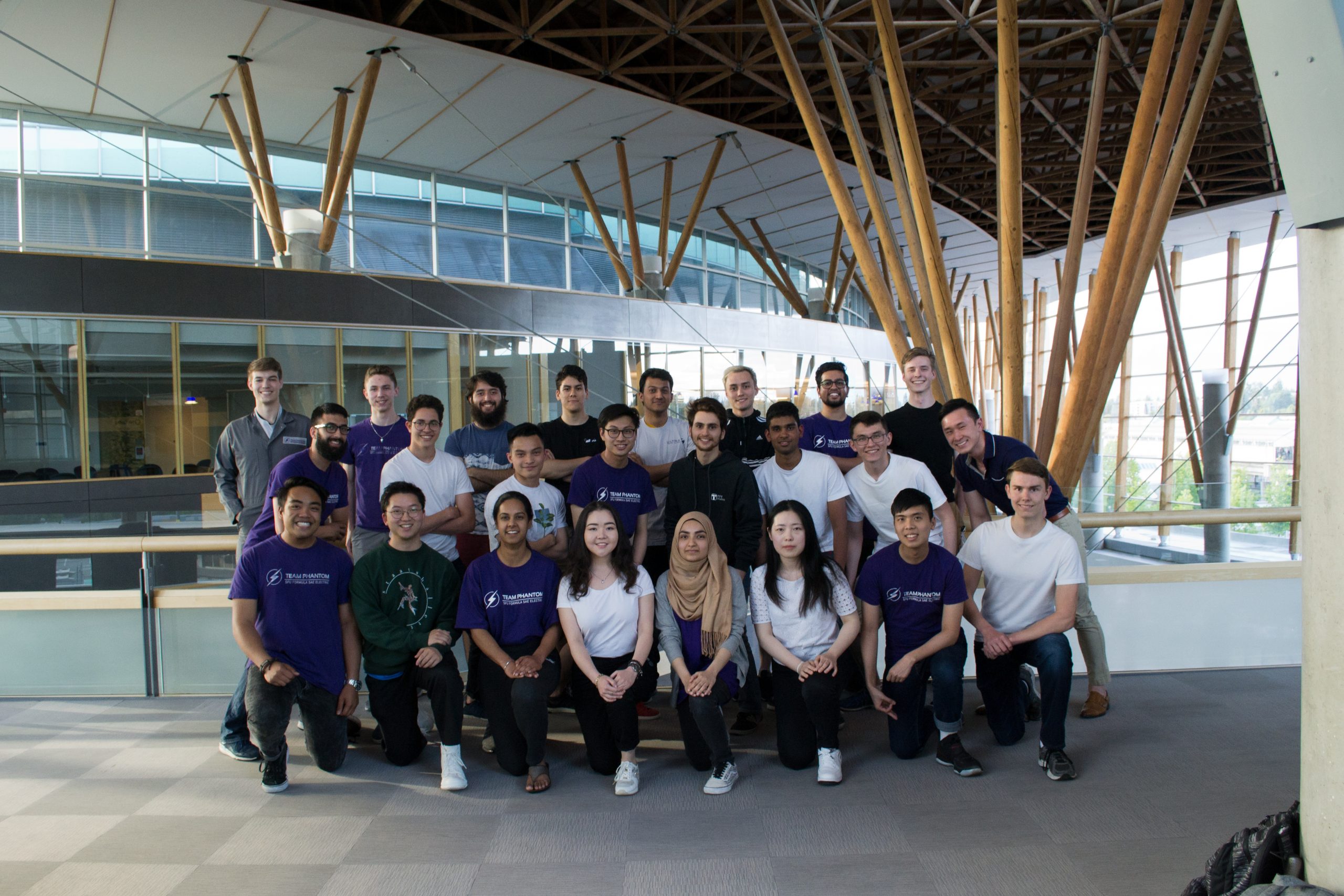 The Project: 
FastTrack is an 8-month training program for SFU students of all disciplines to encourage in-province talent in electric vehicles development, charging infrastructure, and decentralized renewable energy. FastTrack provides opportunities for students to engage themselves in becoming innovators of sustainable transportation of the future. Through this project, members learn how to design circuit boards, mechanical components, or code embedded systems to design/build an eventual formula-style electric race car. This project allows members to gain valuable hands-on skills by developing ideas through a design process all the way to manufacturing. 
The Team:
The FastTrack team is made up of student mentors, primarily in the Faculty of Applied Science. With their collective experiences and support from mechatronic graduate students, they are able to support the continued learning of their members and work towards a collective goal of a "sustainable transportation system, powered by electric vehicles."
Follow this Project:
Website: teamphantom.ca
IG: @sfuteamphantom
FB: Team Phantom: SFU Electric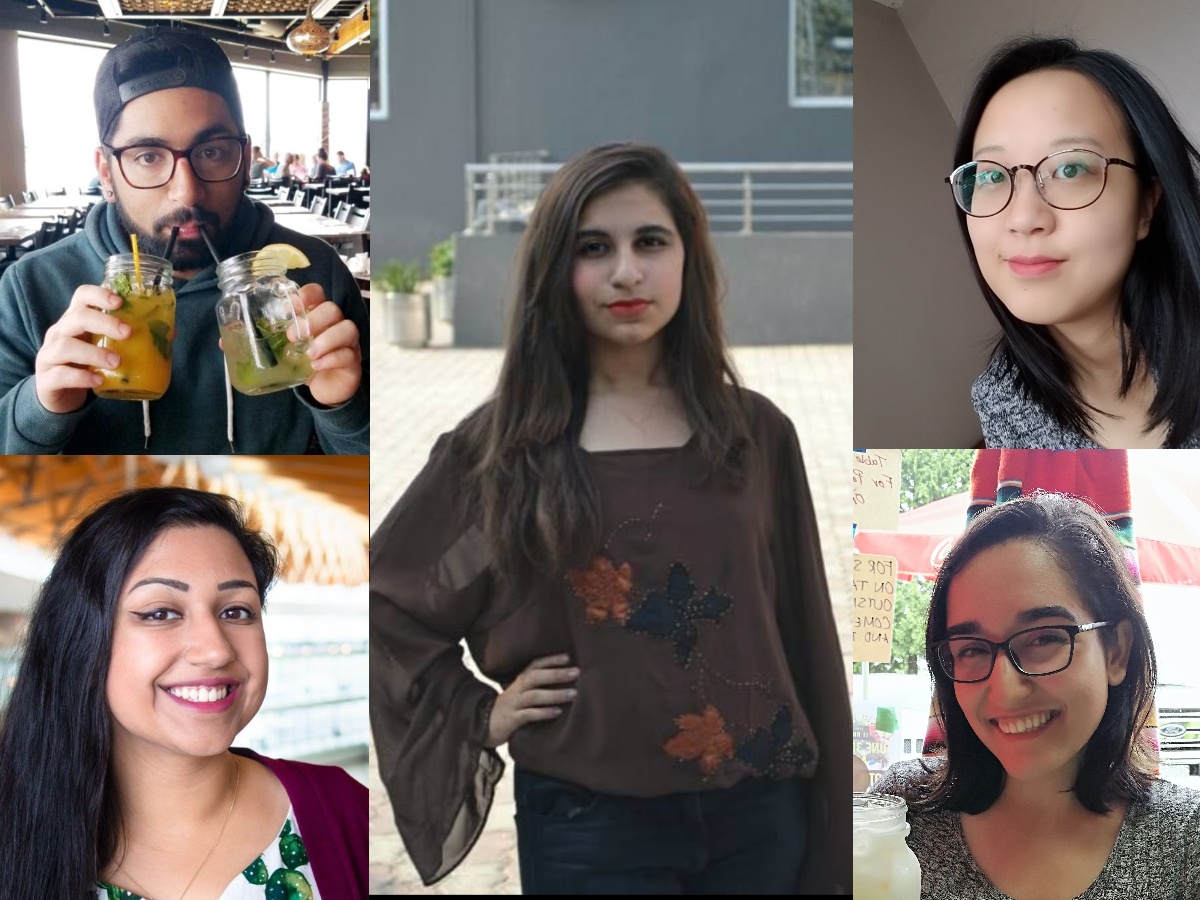 The Project:
CommuniCreate was formed in an effort to address the lack of programs for immigrant youth aged 10-17 to feel a sense of belonging, to improve their English, and to get involved in the community. Through a series of after-school workshops, youth learn practical skills through hands-on activities, role-playing, and other exercises that promote creativity, confidence, and social connection. CommuniCreate aims to help newcomer youth improve their English communication abilities and promote success in their everyday lives as well as in their academics. 
The Team: 
CommuniCreate is led by a team of SFU students and alumni with experience in film, media, and after-school programming. They plan to leverage skills learnt from the School of Interactive Arts and Technology to design interactive programming and resources for attendees. The CommuniCreate team is also supported by Trisha, an SFU Community Engagement Associate, to help expand possibilities for effective community collaboration.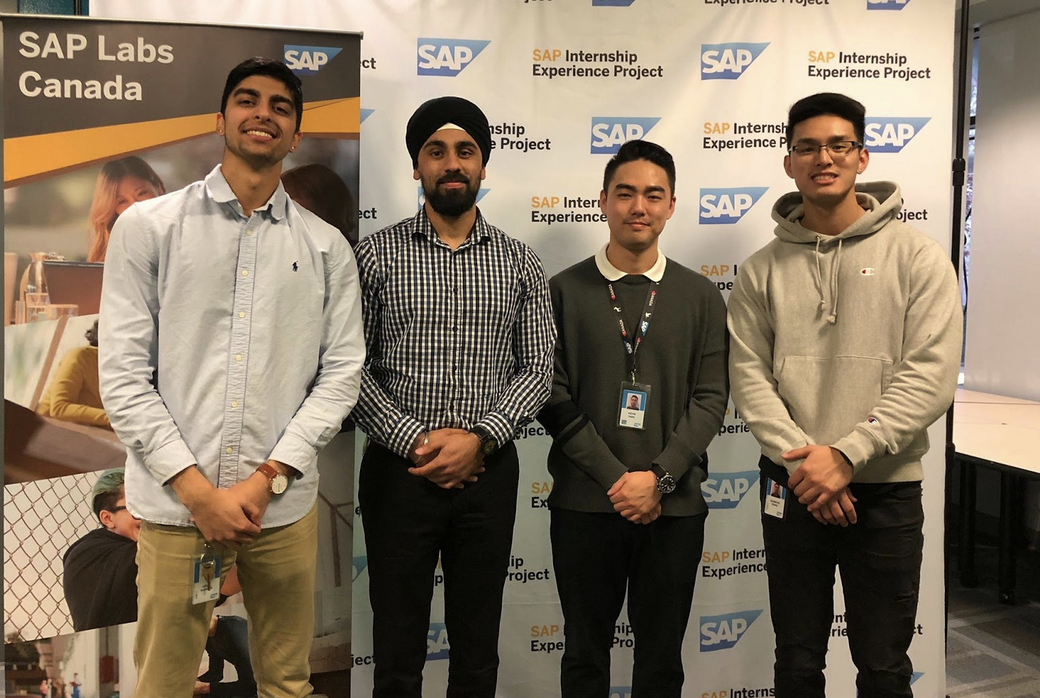 The Project:
P-Foot aims to help consumers make environmentally-friendly purchasing decisions by understanding the Product Carbon Footprint value of different products. Product Carbon Footprint (PCF) value is  how much carbon is emitted into the atmosphere through gathering the source materials, manufacturing, packaging, shipping, use of the product, and recycling. P-Foot is a centralized database containing the PCF value of various products where consumers can search and compare products and choose to offset the carbon emissions for their products by donating money to plant trees or to simply choose a product with lower PCF value. 
The Team:
(From Left to Right)
Aneal Sharma is a 4th-year Computer Science student at Simon Fraser University. He is passionate about product design and is fluent in Mandarin. Sukhpreet Dhatt is a 5th-year Business student at Simon Fraser University. He hopes to pursue a career in solutions consulting in the tech industry and enjoys the great outdoors during leisure time. Kevin Park is a 2nd-year Computer Science student at BCIT. He is passionate about backend development and Cloud computing. Desmond Trang is a 5th-year Computer Engineer student at Simon Fraser University. He has a passion for both front-end and back-end development and hopes to impact the world by making it a better place.
Follow this Project:

Website: https://pfoot.weebly.com/
Applicants are currently being accepted for the COVID-19 Community Relief Fund. 

The fund is offered in partnership by RADIUS SFU, the Charles Chang Institute for Entrepreneurship, and Embark Sustainability and is inspired by our shared mission to advance the sustainability of SFU and its communities. Click here for more information on how to apply.