Connect with the RADIUS Fellows – changemakers on the leading edge of some of today's toughest problems!
You may know the amazing 2020 RADIUS Fellows, a group of emerging leaders from across Metro Vancouver. They have spent the last few months within the RADIUS Fellowship, exploring the systems they work in and their place within them. Each of them was selected because of their admirable dedication to deep systems-shifts within some of today's toughest problems.
Join us online on June 2nd from 6-9 pm for Emerge, an evening of relationship building and community problem solving, where Fellows will be looking to cultivate the relationships essential for their systems-change work.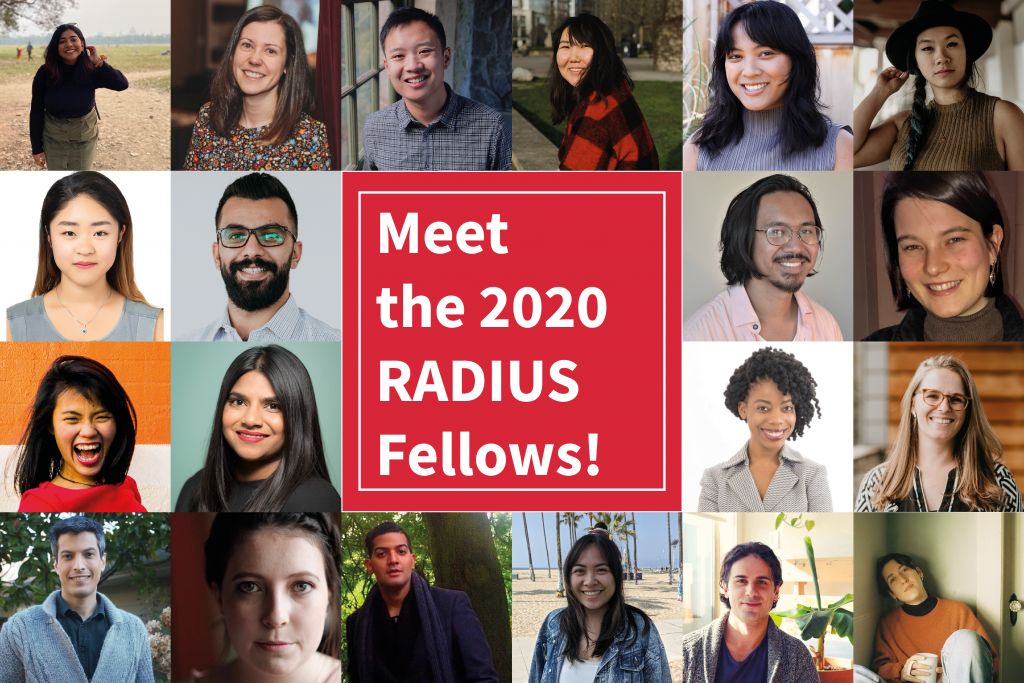 Event Concept
Emerge 2020 is a chance to celebrate the inner and outer work done by each Fellow and will be hosted by Fellowship Advisory Committee Member and Creative Together Director, Vanessa Richards. 
The Fellows will introduce themselves and their work and host a 30-minute discussion related to the current challenge or problem they have been focussing on in breakout rooms. Attendees will be invited to join Fellows in the breakout rooms for short discussions where they can connect and where collective wisdom can be leveraged to enable more positive change.
As a guest, you are invited to deepen your connections with like-minded individuals, share ideas, offer support, and receive a dose of positive inspiration from these changemakers and their work.
Check out the Eventbrite page for more details and to register for the event.

Pricing
$20 General Admission
$10 Student/Unwaged
Ticket pricing is based on the solidarity economy. No one will be turned away for lack of funds. If you'd like a subsidized ticket, please email fellowship@radiussfu.com
Sponsors