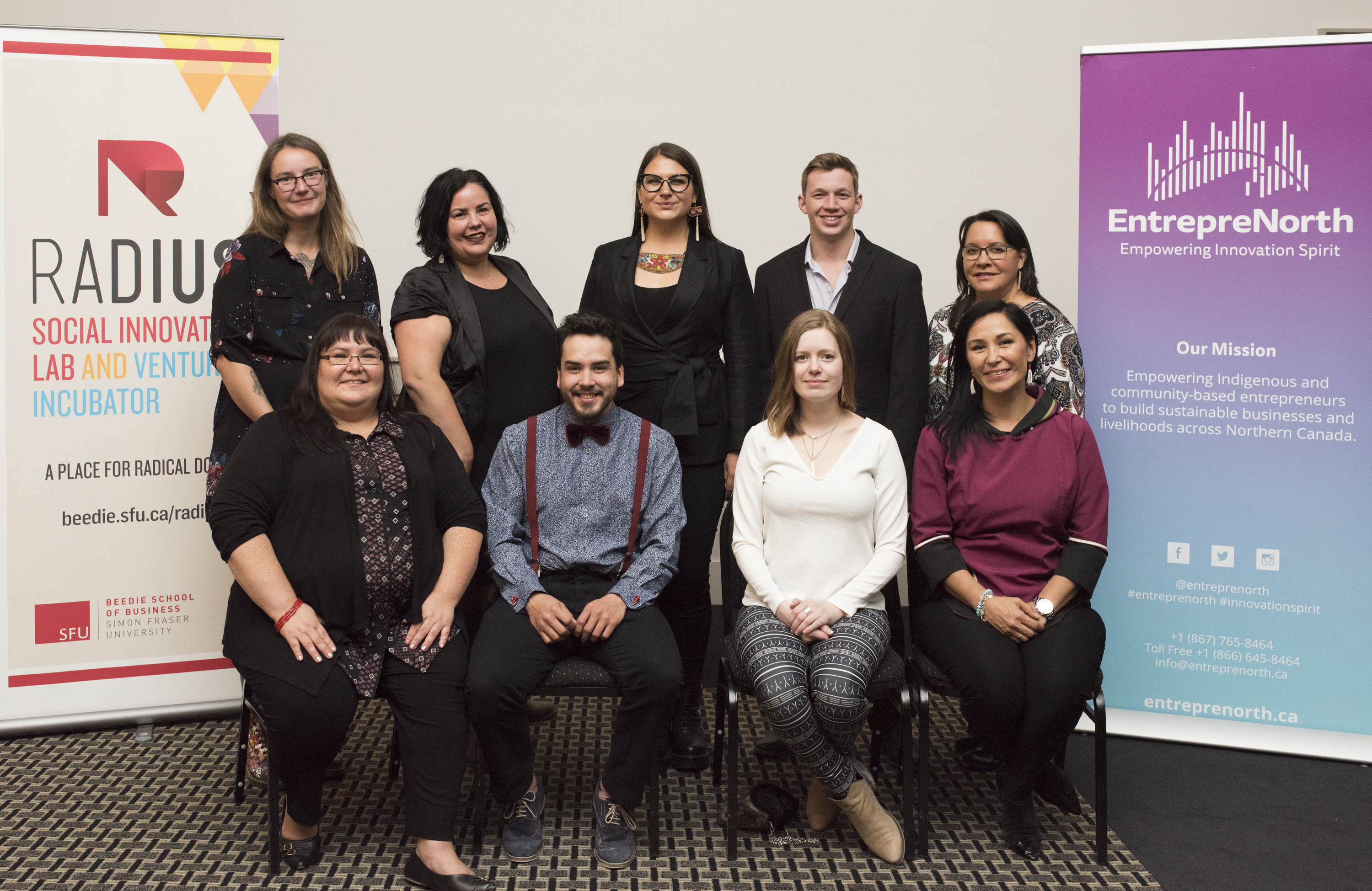 In 2018 the RBC First Peoples Enterprise Accelerator Program partnered with EntrepreNorth, to support the creation and delivery of their first entrepreneurial education program. EntrepreNorth's mission is to empower Indigenous and community-based entrepreneurs to build sustainable livelihoods across Northern Canada. This was a natural fit, as both programs share similar values and goals, and are committed to a collaborative process that highlights local and Indigenous practices, knowledge, and investment in local communities.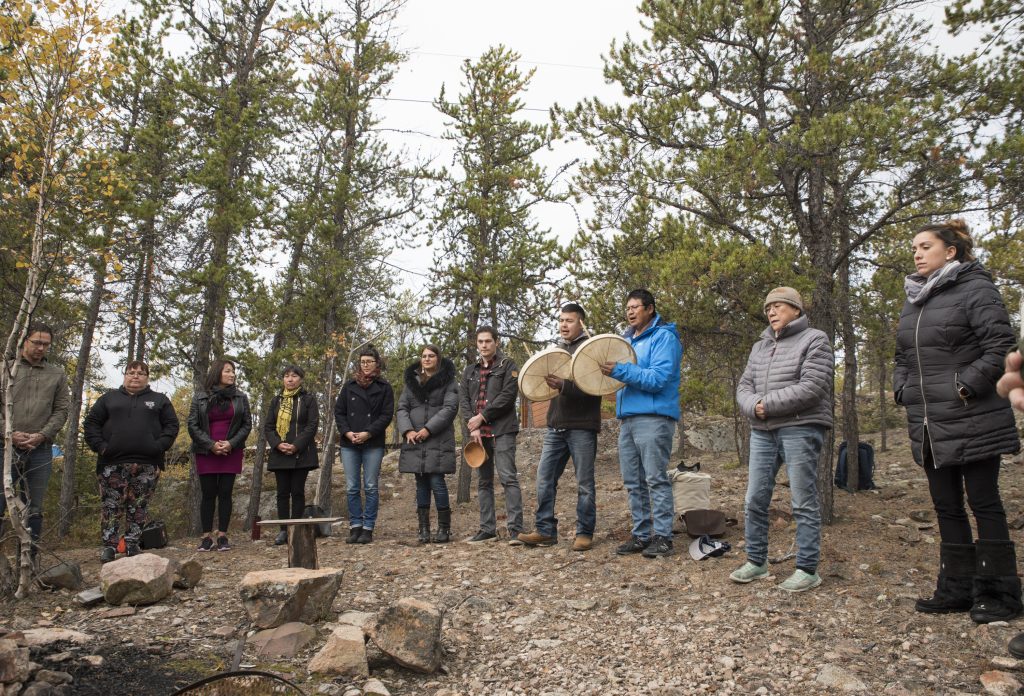 The focus of the first cohort was land and marine-based product ventures. Seven ventures were selected for the first cohort, with representation from all three territories: Hinaani Design and Uasau Soaps from Nunavut; Tania Larsson, Dene Roots and Aurora Heat from the Northwest Territories; and the Yukon Soaps Company and Anto Yukon from the Yukon, see full bios below. These entrepreneurs incorporate aspects of their local resources into their supply chain.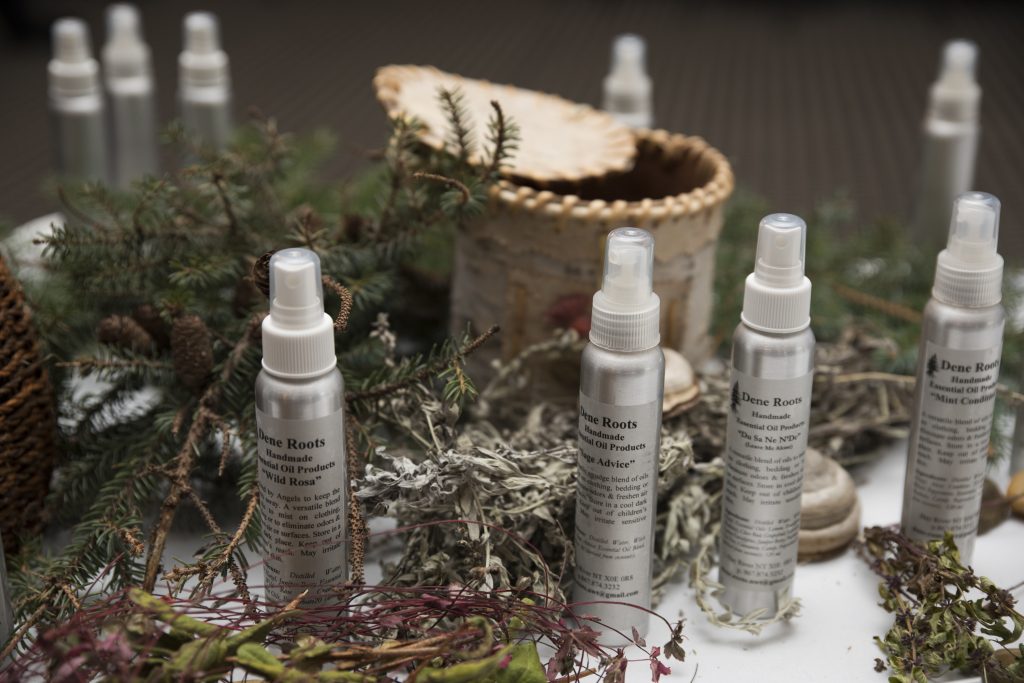 The EntrepreNorth program consists of six months of entrepreneurial support including business mentorship, life coaching, guest speakers with various content expertise, and networking opportunities with investors, and the broader Northern business community. Program delivery takes place in each of the three territories, complemented by distant-online support via mentors, peers, and the program design team.
Entrepreneurs benefit from peer learning, which helps to unite the often isolating experience of entrepreneurship in the North. This is complemented with business receptions and networking events that were hosted at each gathering to build community connections, generate dialogue, and share the stories of the entrepreneurs and their ventures. These events also provide an opportunity to recognize and celebrate local culture.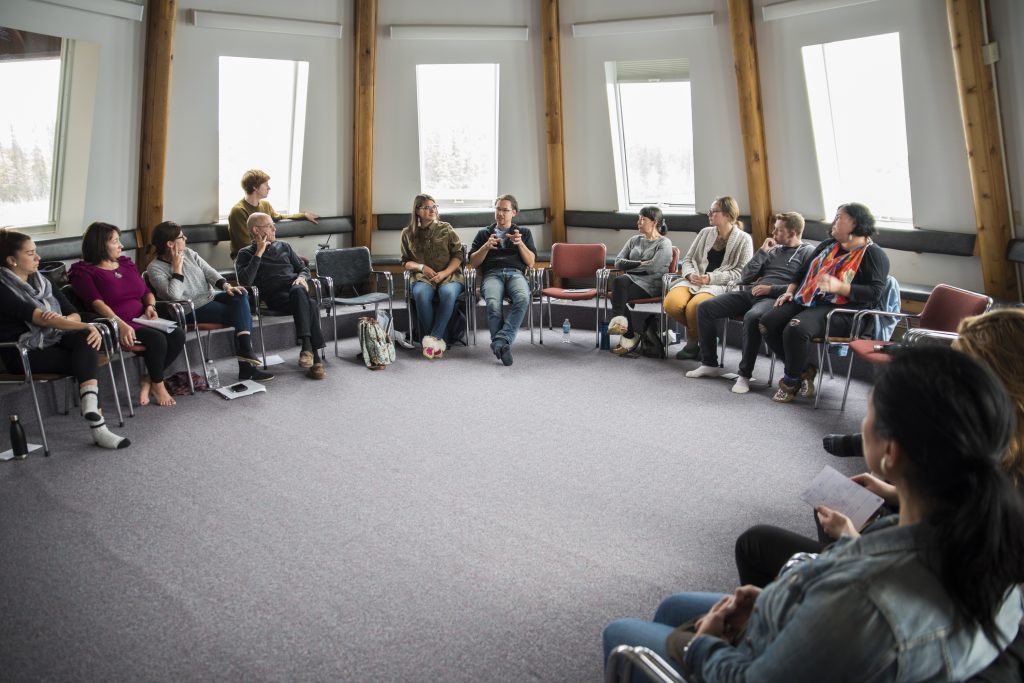 Key Reflections
As we wrap up the inaugural EntrepreNorth program, we're reflecting on some of the major accomplishments, learnings, and how to build out a successful alumni group so that our first cohort stays connected, supported and helps us grow this program into the future.  
What we're proud of:
Increased visibility for the entrepreneurs:

CBC Radio – The Trailbreaker – September 20 and 22, 2018: Interviews with Nooks Lindell, Misty Ireland, 

and Joella Hogan

CBC News: Igalaaq – September 21, 2018: Interview with Nooks Lindell

Stayed tuned for Five Featured Videos produced by The Narwhal

High quality entrepreneurship education complemented by local partnerships and guest speakers to deliver relevant content that resonated with each participant.

Pitch presentations that received glowing reviews from our expert panel–notably, that all were investable. There had to be one winner, however, and Tania Larsson took home the top prize! 

Generosity of community: We have been overwhelmed with the generosity and enthusiasm of guest speakers and mentors. Once meeting the entrepreneurs and experiencing the North, they were hooked. We've received heartfelt appreciation for being involved, with some stating that it was a transformative experience.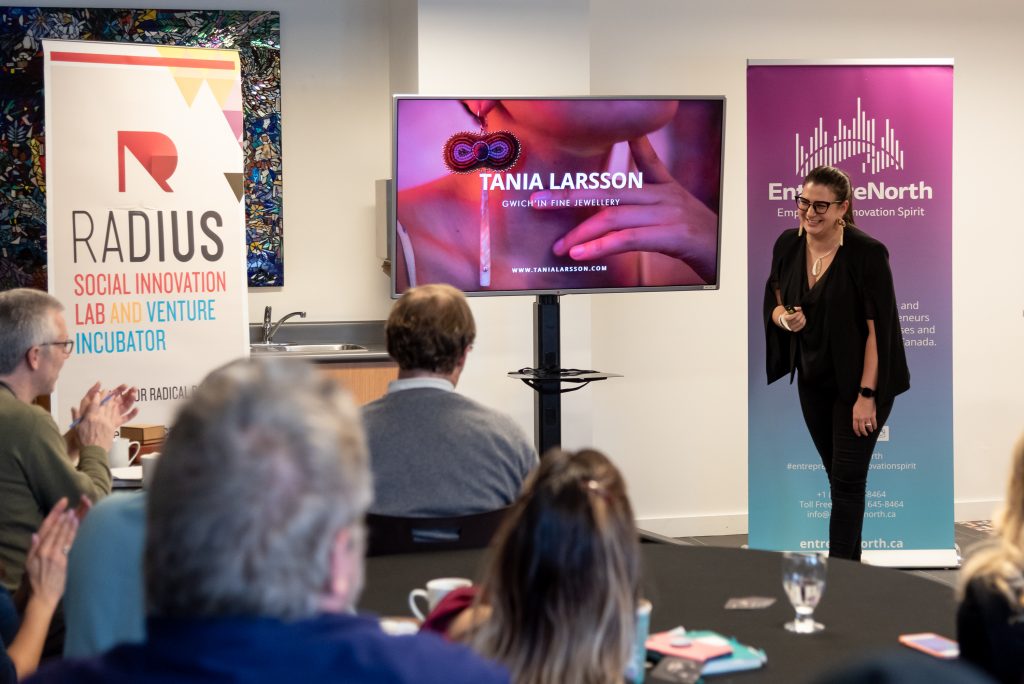 Learnings
Setting context: The experience of a northern entrepreneur is particularly unique, so it is important to take the time to build context and understanding for those supporting this program. We learned lots about how to onboard guest speakers and mentors, especially when it comes to community values, sustainable resource use and the geographic challenges to doing business in the North

Reciprocity matters: This program in particular offers a lot of reciprocal learning for mentors, guest speakers, peers and the delivery team. We learned the importance of creating space for this shared knowledge exchange when it arises, which means being flexible with our scheduled content delivery.

Strong appetite for cultural and land-based products made locally in the North. The Northern story of these products is a powerful one – instilling pride in those who live there, and offering a piece of that magical experience to admirers.

Need and desire for this kind of program: We hoped to help stimulate the local entrepreneurial ecosystem through EntrepreNorth, and at each location we heard from more and more people that wanted to know when the next cohort was starting. We hope to build on this momentum and foster its growth.
All slideshow photos by: Erik Pinkerton Photography, Pat Kane Photography, and Jamie Griffiths of Chickweed Arts
Read more about the 2018 - 2019 EntrepreNorth ventures below!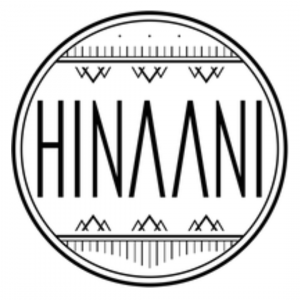 Hinaani Design was founded by three friends/artists/designers/creators from the Kivalliq region of Nunavut and is proudly majority Inuit owned. The Hinaani team includes: Nooks (Keenan) Lindell, creative lead and designer; Paula Ikuutaq Rumbolt, customer support and Inuktut inclusion; Lori Tagoona, sales, product and design support; and Emma Kreuger, administrative support and logistics.
Based in Arviat, the southernmost community in mainland Nunavut, Hinaani Design produces clothing and accessories that reflect the Arctic landscape and Inuit culture, and promote Inuit culture, language, and lifestyle in order to foster self-esteem and pride among Inuit. Some Hinaani products feature original designs on manufactured clothing; others are created from hand, often using locally sourced materials such as antler, ivory, baleen, and sealskin. Hinaani strives to prioritize Canadian and ethical suppliers, minimize negative environmental impacts, and raise awareness about positive initiatives from fellow Inuit and Northerners. 
instagram: @hinaani.design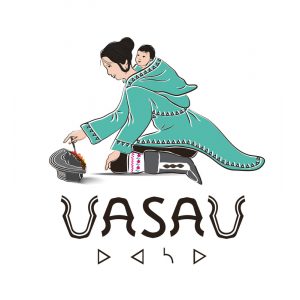 UasaU Soap is "Nunavut in a bar." All of the products feature natural ingredients, like bowhead whale oil, seal oil, and tundra flora that reflect Nunavummiut landscapes, culture, and know-how. Bernice Clarke is the founder of UasaU Soap, and has a passion about her culture and preserving the knowledge she draws from friends, family, and Elders in Nunavut. UasaU Soap is guided by Inuit values and is committed to revitalizing and promoting Inuit culture through the creation of bath products. The inclusion of whale oil, for instance, reflects a belief that Inuit can reclaim the practice of hunting bowheads that was so important to Inuit culture and diet before colonization. In 2016, the Yukon First Nation Chamber of Commerce recognized UasaU Soap as the Top Aboriginal Business of the Year for Nunavut for providing high quality soaps that are produced locally and feature northern ingredients. A growing demand for UasaU soaps and butters has inspired an expanded  product line that includes shampoo, conditioner, lip balm, and Kamiik grease. UasaU Soap is available at shops in Iqaluit and Rankin Inlet, Nunavut; Kuujjuaq, Quebec; Winnipeg, Manitoba; and Perth, Ontario.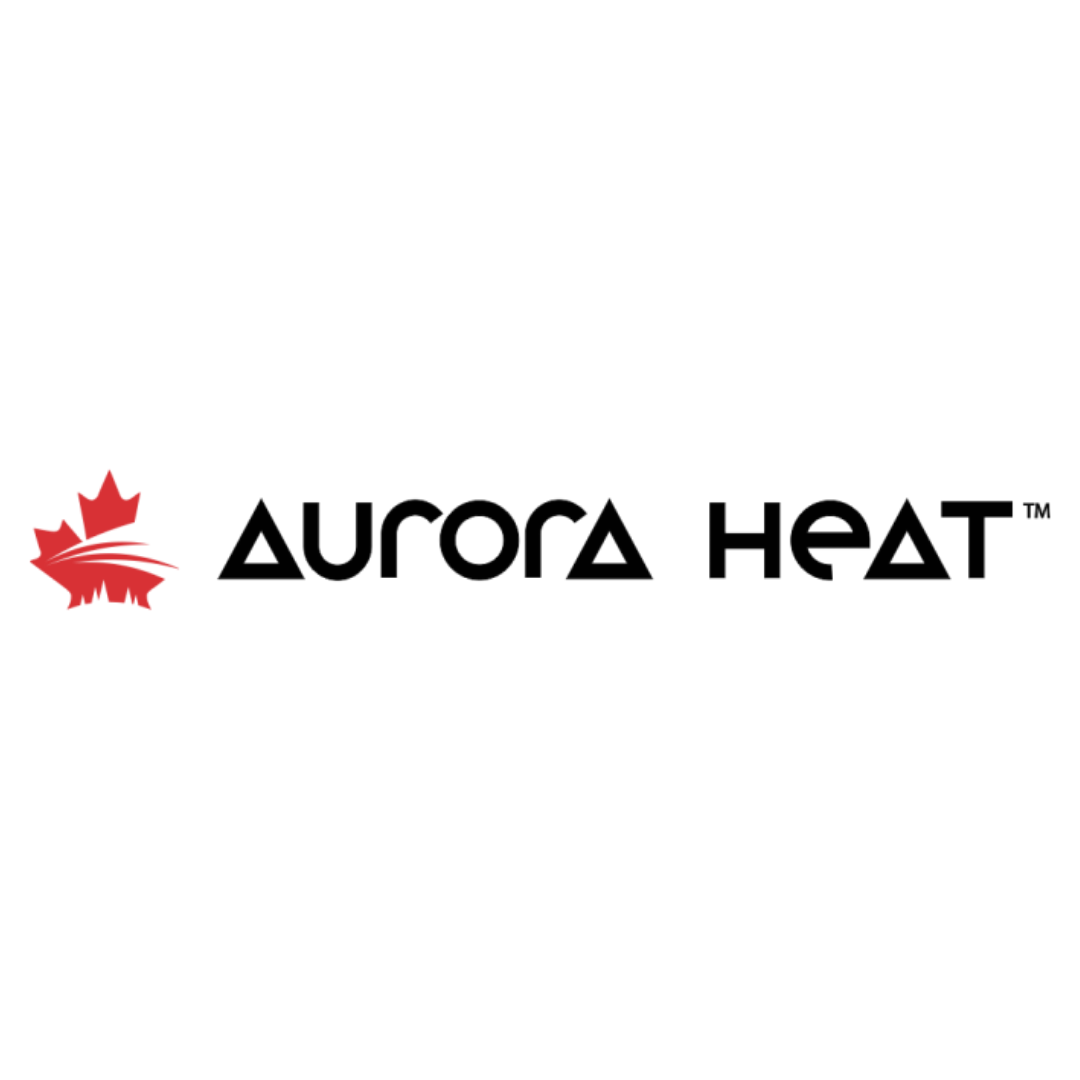 Aurora Heat, Inc. is a small fur-based business located in Fort Smith, NWT. Owner Brenda Dragon has been designing and creating original hand and foot warmers since 2015, with the guidance and support of her mother, Chipewyan Elder Jane Dragon. Exceptionally warm and luxurious, sheared beaver warmers are natural, durable, and reusable, an excellent alternative to chemical warmers. Using northern furs, the Aurora Heat team, which also includes Brenda's son, Joel Dragon Smith, develops, manufactures, markets, and distributes hand, foot, and body warmers to retailers and online customers across the North and Canada. Through the creation of warming products, Aurora Heat promotes the use and wearing of fur and supports local harvesters, which enables the continuation of the vibrant tradition of northern trapping. 
instagram: @aurora.heat.nwt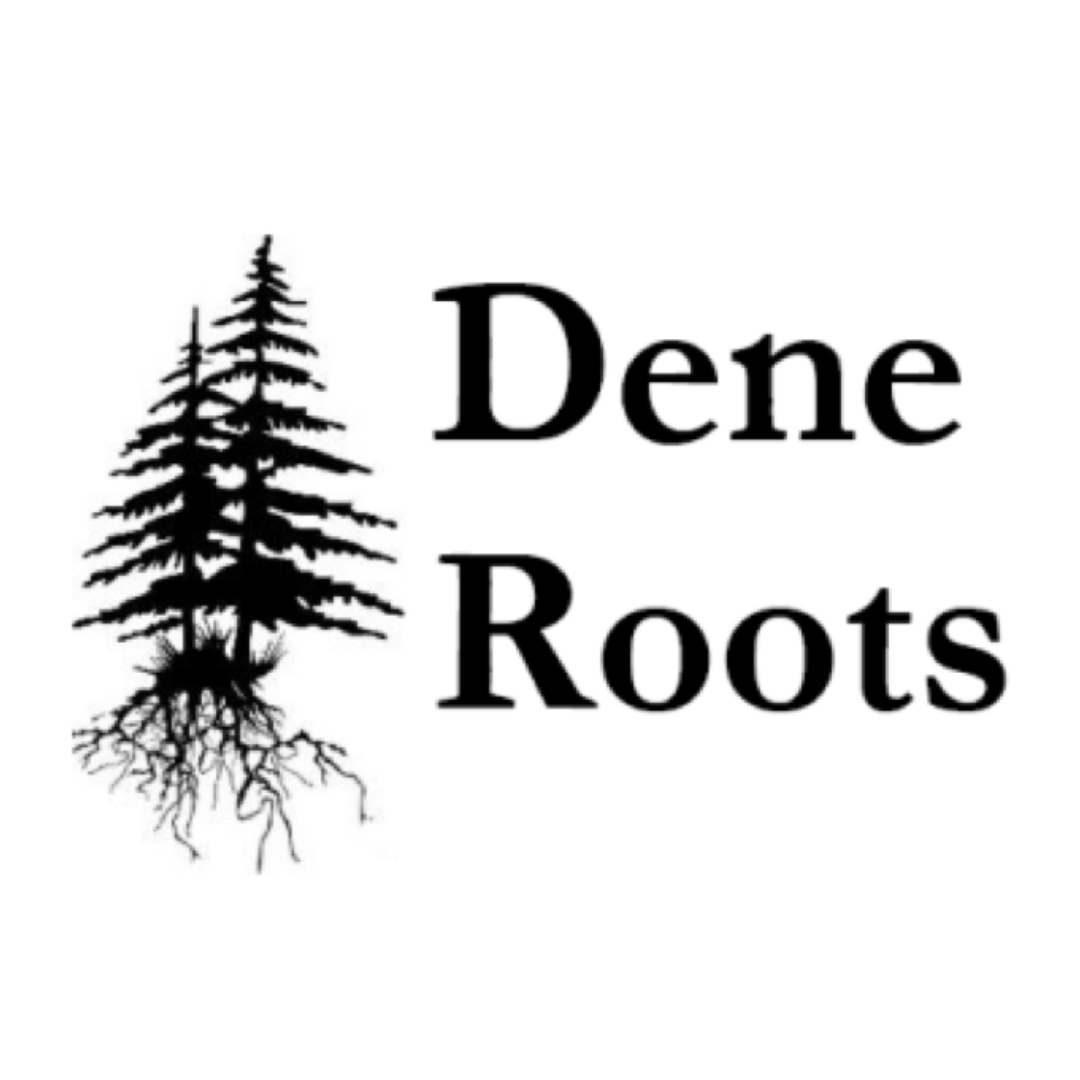 Dene Roots blends cultural teachings and life experiences to create handmade products and wildcrafted goods. The company's flagship line is a series of essential oil sprays that includes "Du Sa Ne N'De" (Leave Me Alone), an all-purpose deterrent perfect for your next visit to the bush; "All Spruced Up," a healing spray inspired by a story told by Elder Betty Hardisty; "Sweet Grass," a spray for smudging ceremonies when burning is not permitted; and "Wild Rosa," a purifying spray for clearing negative energy. Dene Roots is currently developing additional products including teas and salves. Misty Ireland founded Dene Roots with her interest in learning traditional uses for products harvest from the land, and her desire to solve problems such as being unable to use traditional smoke smudges to practice ceremony. As a member of the Jean Marie River First Nation, Dehcho Region, Misty is also working with local Elders to create Dene Zhatie names for all of the Dene Roots products so people have more opportunities to see and speak the language.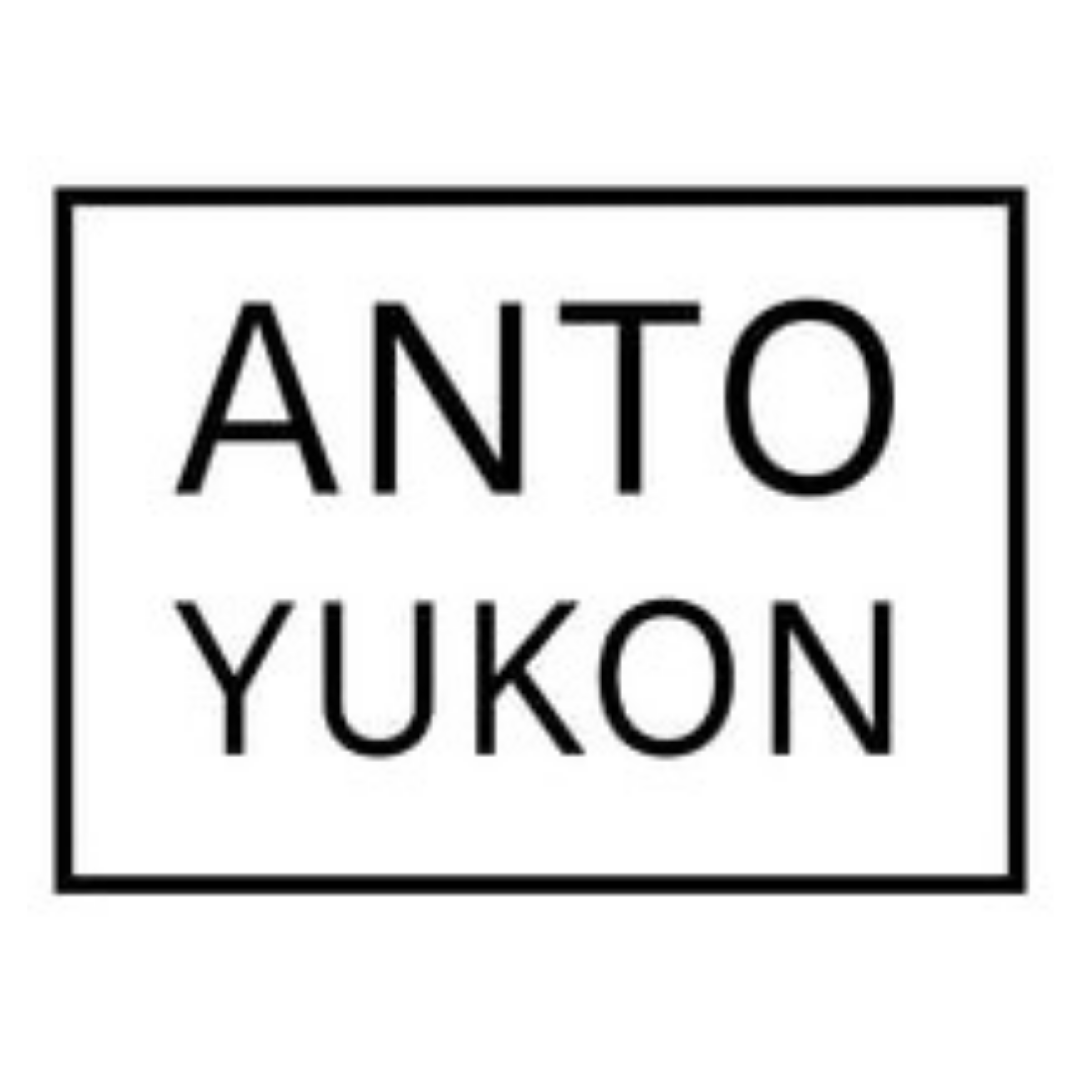 Anto Yukon is a 100% natural soap and body care company committed to ethical and sustainable small batch production. Products are reminiscent of beautiful landscapes and packaged in unique and contemporary art prints by artist Meghan Hildebrand. Anto hope's to bring some of the whimsy, scent, and beauty of their favourite Canadian landscapes into your everyday routine.
Founder, Kym Rempel fell in love with the landscape and lifestyle of the north, and she has called the Yukon home since 2009. She incorporates locally collected and processed wild botanicals whenever possible. All of the company's packaging is reusable or recyclable. Anto Yukon products are available at shops across Canada and the United States, including Holt Renfrew, and online.
instagram: @antoyukon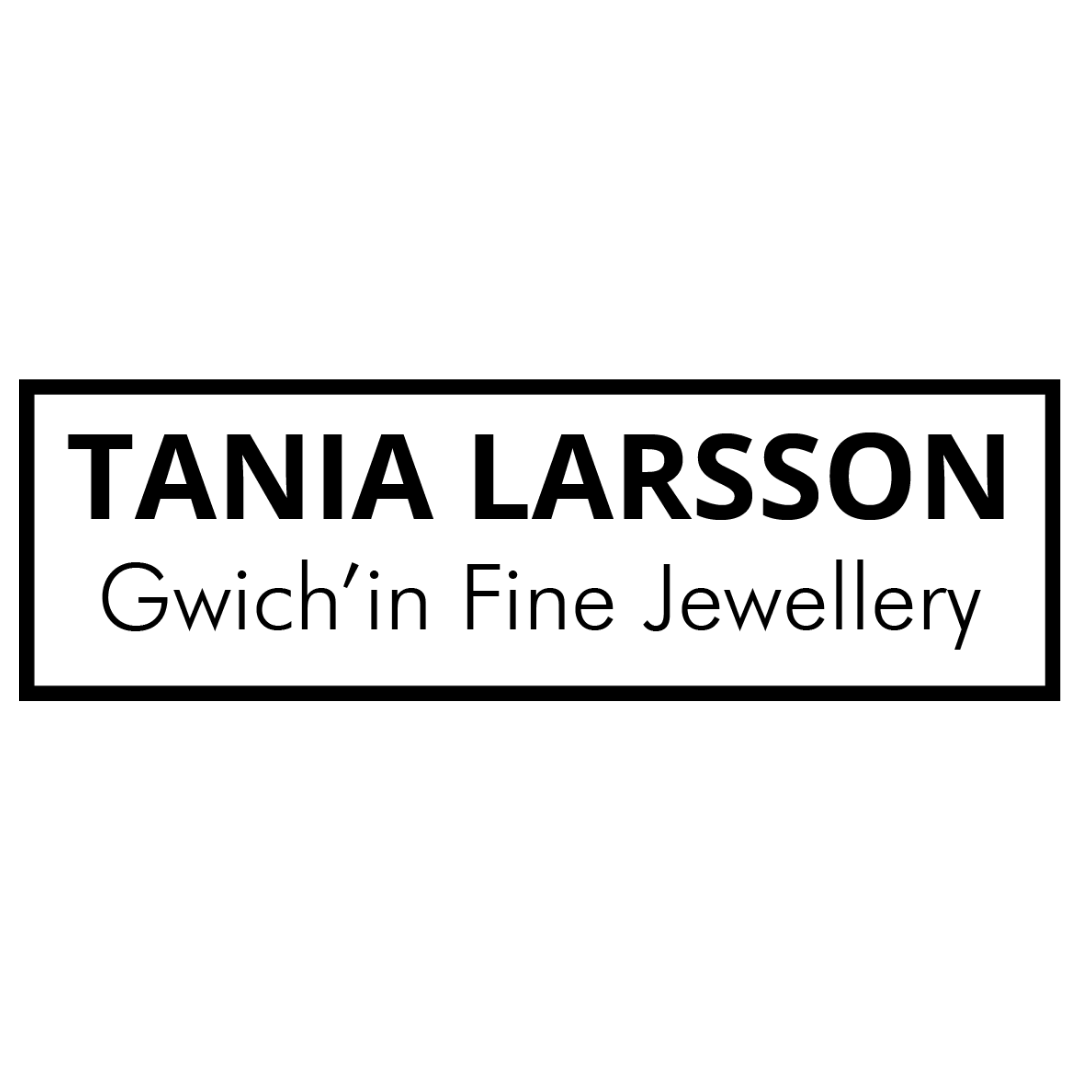 Tania Larsson designs contemporary northern Indigenous adornments rooted in Gwich'in culture and created with land-based materials. Born and raised in France, she is a Gwich'in and Swedish woman passionate about promoting her culture and reclaiming Indigenous knowledge. She is one of the founding members of Dene Nahjo, a non-profit organization that focuses on innovation and cultural revitalization projects in the Canadian North.
Her studio practice requires many hours and days to process raw elements into refined jewellery. Tania's line includes materials such as brain-tanned caribou and moose hide, bison and muskox horn, and caribou antler and hair that are paired with vintage beads, precious stones, sterling silver, gold, and diamonds. Her work is sold internationally through her online store.
instagram: @tania.larsson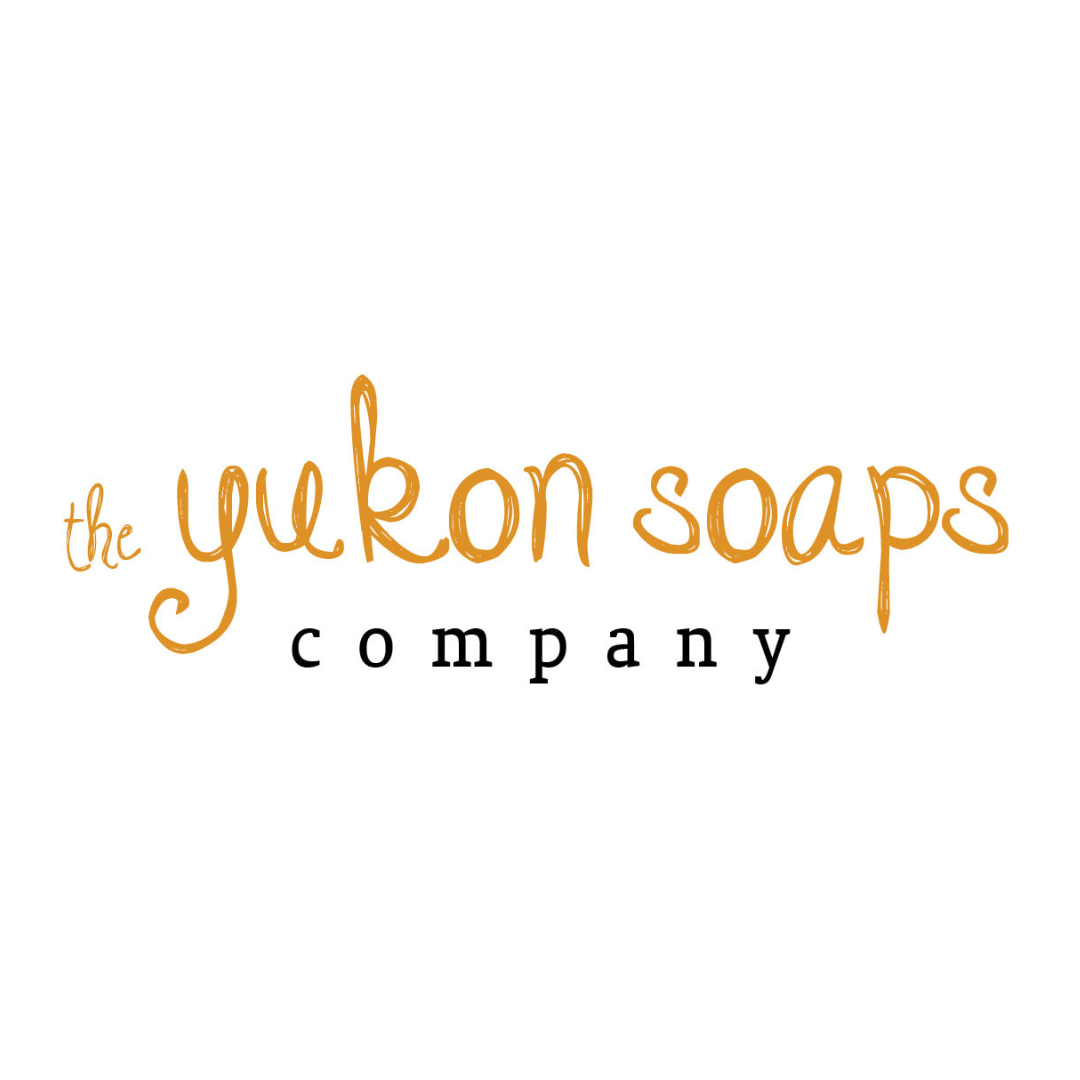 Winner of the Indigenous Business of the Year Award, The Yukon Soaps Company is a small handcrafted soap business based out of Mayo, Yukon. Owner Joella Hogan is a member of the First Nation of Na-Cho Nyäk Dun. She creates soaps made of local and natural ingredients that are inspired by her culture and her travels. Joella is passionate about creating products that are natural, ethical, high quality, and authentic. Her soaps have been a staple in Yukon homes for twenty years and can be found in many gift shops throughout the territory. The Indigenous Artist Soap Line features the artwork of eight local Indigenous artists. The Yukon Soaps Company recently launched a very popular Zero Waste Line featuring bulk options for customers. 
instagram: @yukonsoaps