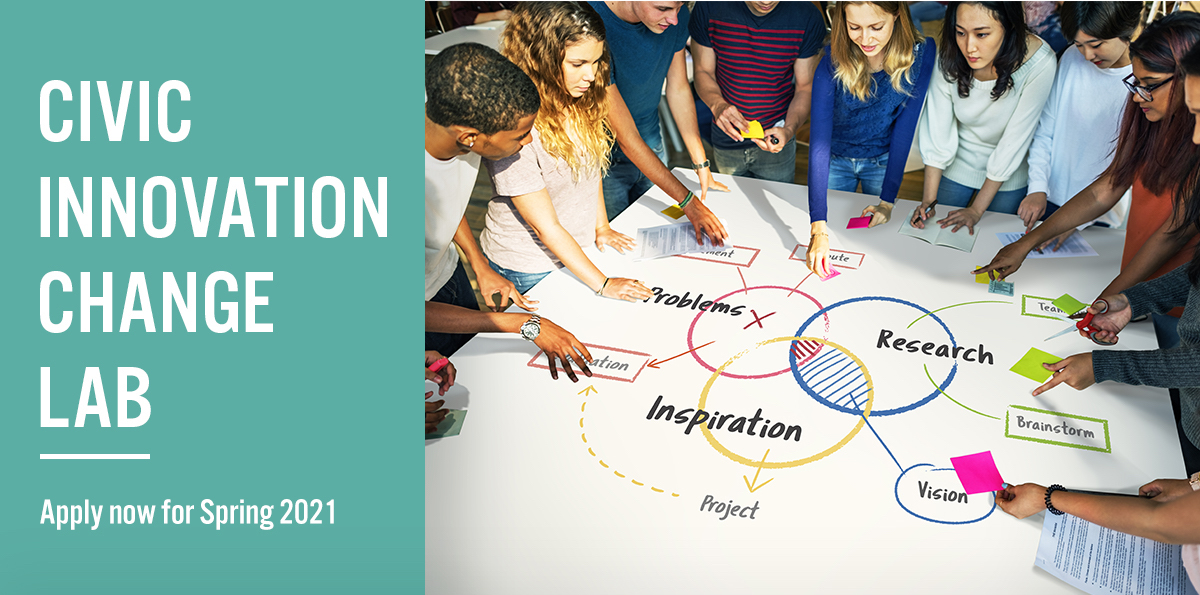 Are you a 3rd or 4th year SFU student looking for a unique 9-credit program next semester? Change Lab might just be the program for you if you want to:
Develop and test real ideas;
Build in-demand skills; 
Create impacts and greater systems change in your community; 
Grow your personal leadership and network before graduating.
Apply to be part of a small cohort of students in SFU's Spring  2021 Civic Innovation Change Lab program! The course is like no other. You'll work in interdisciplinary teams with other 3rd and 4th year students from across the university to build solutions to real social, economic, or environmental challenges facing Vancouverites.  It's not just a course, but a process that can be used to build projects and skills in dialogue, equity-centred design thinking, and social venture development that will take you well beyond the classroom.
"Civic innovation" refers to a way of thinking about problems that improves the lives of citizens, the functions of cities, the practice of citizenship, or the state of community affairs. This course weaves together interactive lessons in civic issues, social innovation, and social entrepreneurship and integrates 9 credits in:
BUS 453 (Sustainable Innovation) – 3 credits
BUS 494 (Iteration and Prototyping) – 3 credits
DIAL 461 (Field Placement in Dialogue and Engagement) – 3 credits. 
Change Labs have been running at SFU since 2011 and students have described them as the highlight of their university experience: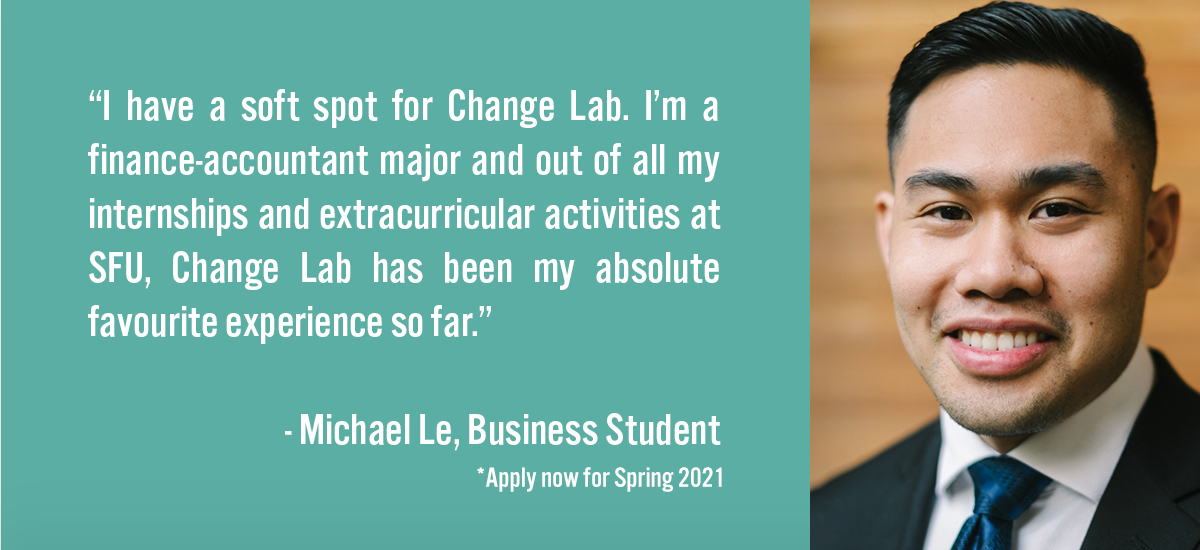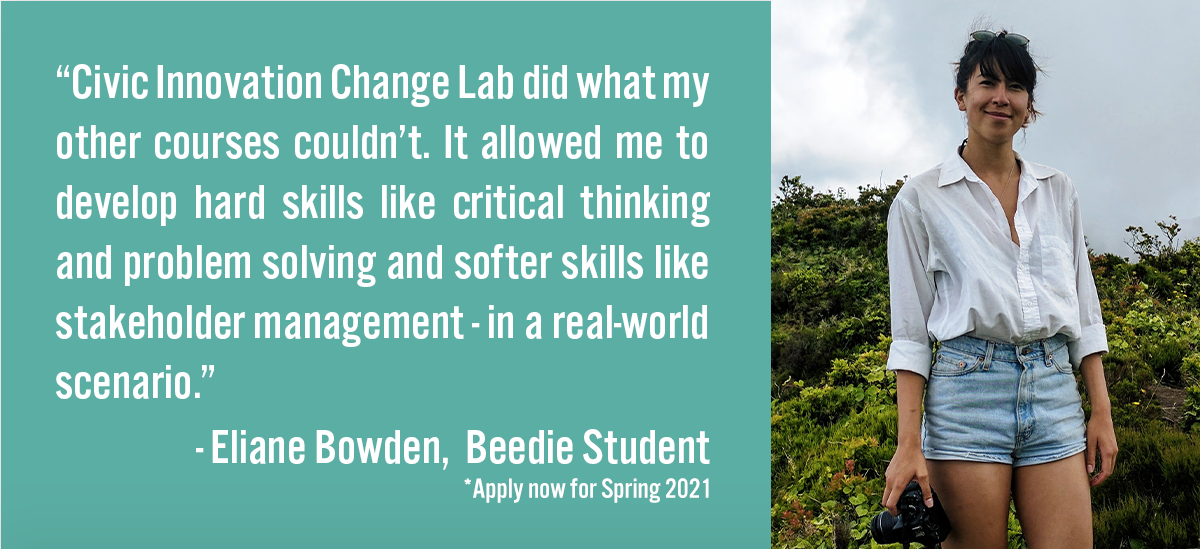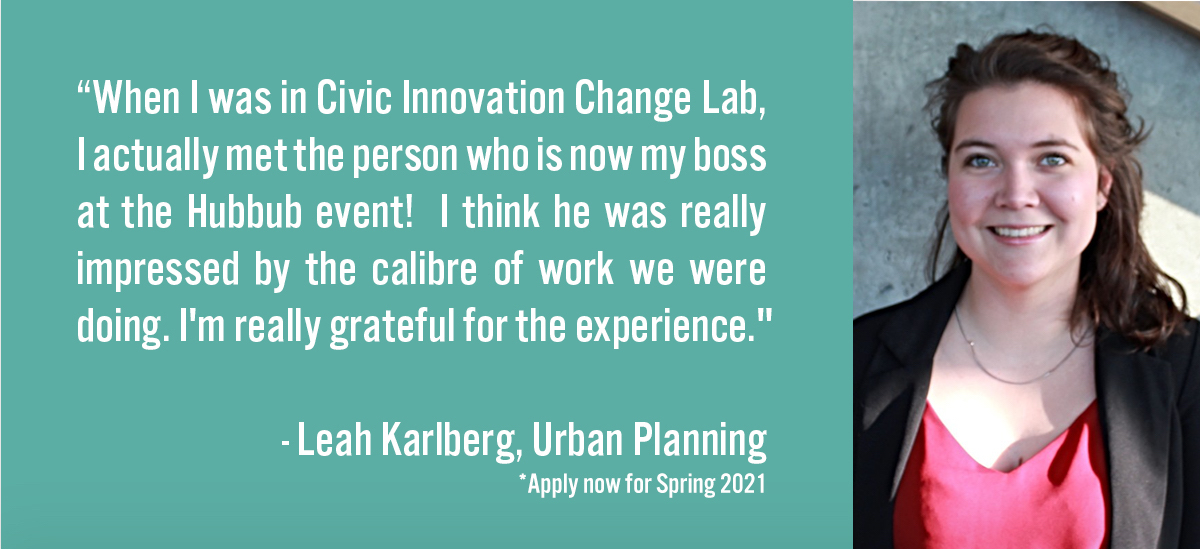 Civic Innovation Change Lab is made possible by: