The RADIUS team has grown! Join us in welcoming some of the freshest faces on the RADIUS team (keep an eye out for more in the near future), and be sure to check out our Bios page for our full team listing.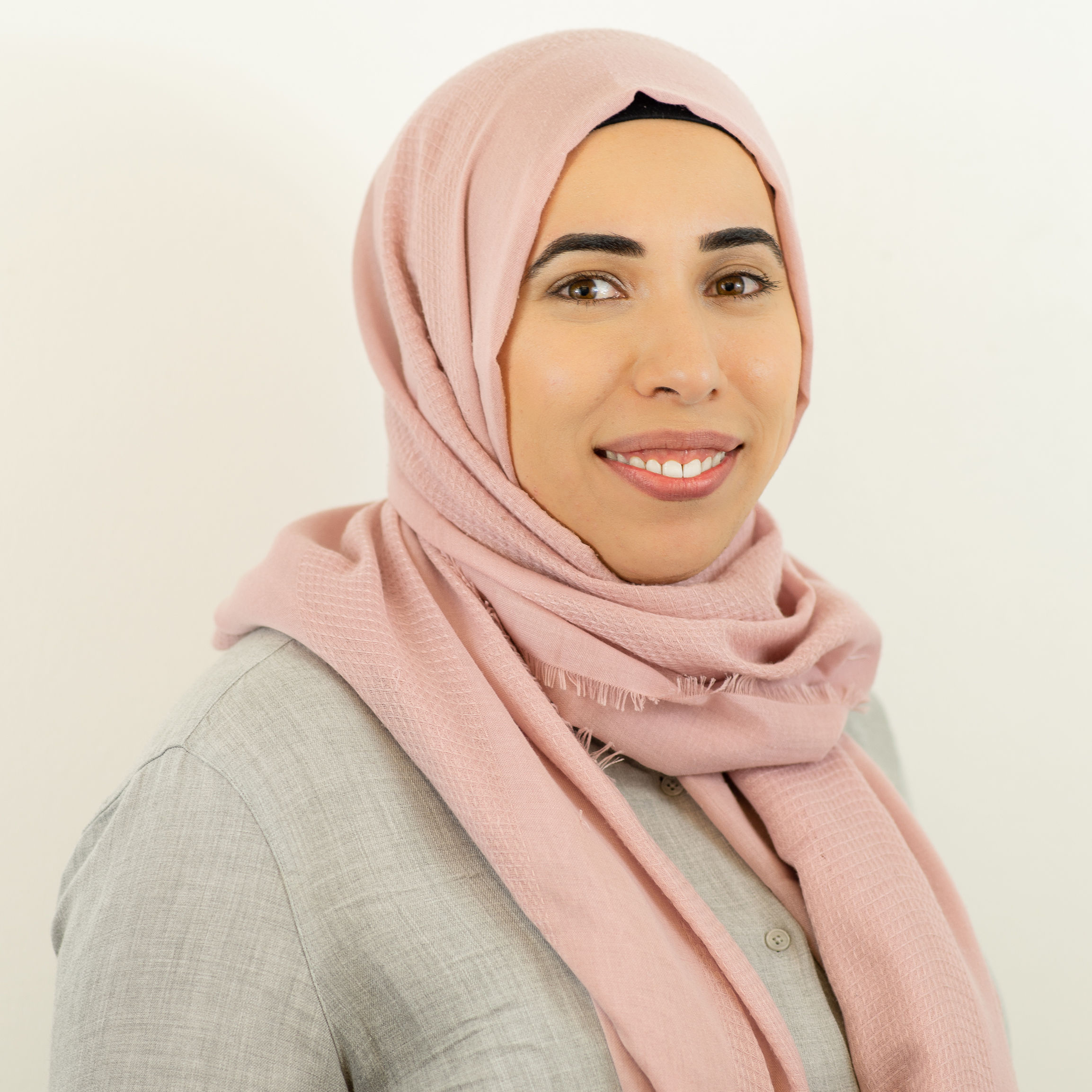 Nada El Masry is a Libyan-born Palestinian who came to the unceded land of the Coast Salish peoples just over 10 years ago. Due to her life experiences and education, Nada has fostered a deep passion for social justice and has shaped her life goals around values rooted in that field. She has been working with and engaging newcomers for several years, and is currently the project manager at RADIUS Refugee Livelihood Lab, which aims to build social, economic, and political capital for racialized refugee and migrant communities.
In addition to working with RADIUS, Nada is also involved in other programs and initiatives including the Inner Activist, World University Services of Canada, SFU CCMS Muslim Fellowship and the Fresh Voices Initiative.Nada is also pursuing a Master's in Equity Studies in Education at SFU. In her free time, Nada enjoys playing, watching and talking about soccer.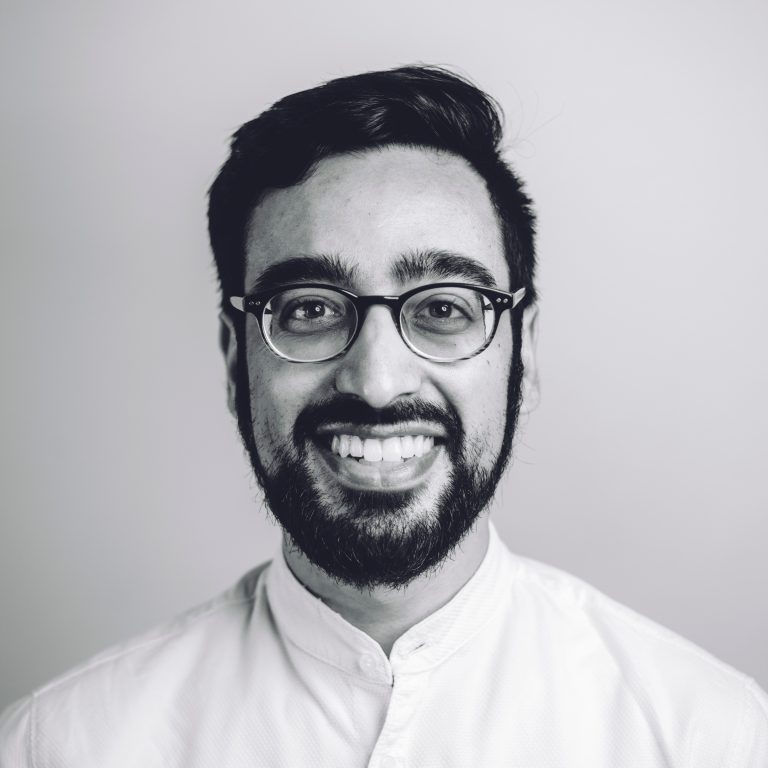 Aslam Bulbulia is RADIUS' Fellowship Co-Host. Aslam is a South African-Canadian Muslim, husband, brother and son new to unceded Coast Salish lands. He has been engaged in building community, hosting dialogues and reflecting on the links between decolonial practices in Vancouver and South Africa over the last 2 years.
Aslam is driven by a desire to see systems change happening at multiple levels for a more just future. His current work attempts to co-create containers that can hold multiple ideas of what that change could look like. He also enjoys stand-up comedy, hip-hop (in all its essence and real) and a good book.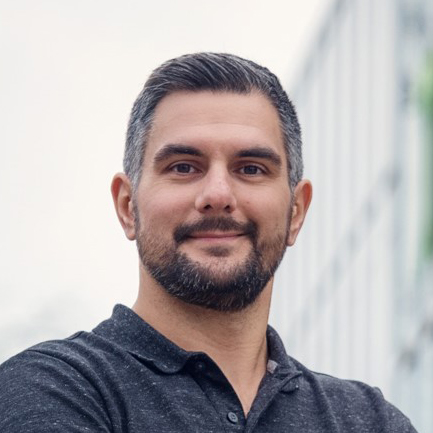 Vanja (VJ) Terzic is the Incubation Programs Manager at RADIUS. He is accountable for the successful delivery of entrepreneurial education programs, promoting RADIUS' work of "venturing in service of systems change" and ensuring a strong presence for RADIUS in the broader social venture ecosystem. VJ joins RADIUS after nearly ten years of experience in the energy sector followed by two years working with social enterprises in various capacities; as educator, facilitator, and strategist. VJ holds designations as a Professional Engineer (P.Eng), Project Management Professional (PMP), and has completed his Master of Business Administration (MBA).
While completing his MBA, he piloted a program delivering entrepreneurship business training to Indigenous communities in BC. He also volunteers as a business instructor with Junior Achievement BC to develop financial literacy skills in youth across BC. When not hard at work, he can be found playing basketball at Kits beach, conquering the local mountains, or getting lost in a book.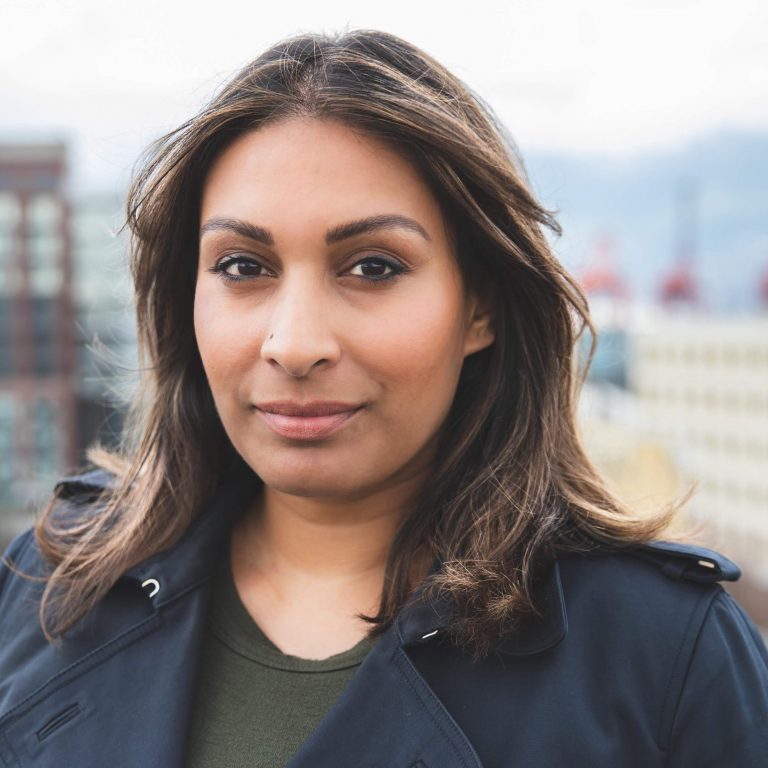 Vidya leads the design of RADIUS' Future of Work lab, exploring how we respond to the big societal & technological shifts in a way that helps people build more resilient and purposeful livelihoods.
She brings 15+ years of global experience at the intersection of business, innovation and sustainable human development. Wearing multiple hats as strategist, facilitator, designer, marketer and entrepreneur, Vidya has helped numerous companies and communities rise to the challenges of our time: climate change, poverty reduction, food security, mental health and community development.
Vidya is a sought-after advisor for purpose-led entrepreneurs with her unique blend of human-centred design, lean startup, strengths-based coaching and marketing savvy. After building an award-winning impact business in the UK, she returned to Canada to lead an entrepreneur accelerator that supported over 100 diverse businesses, and currently teaches at Groundswell Social Ventures in Vancouver. As a second-generation Indo-Canadian, Vidya enjoys the privilege to live, work, play and contribute in the V6A postcode on unceded Coast Salish lands.