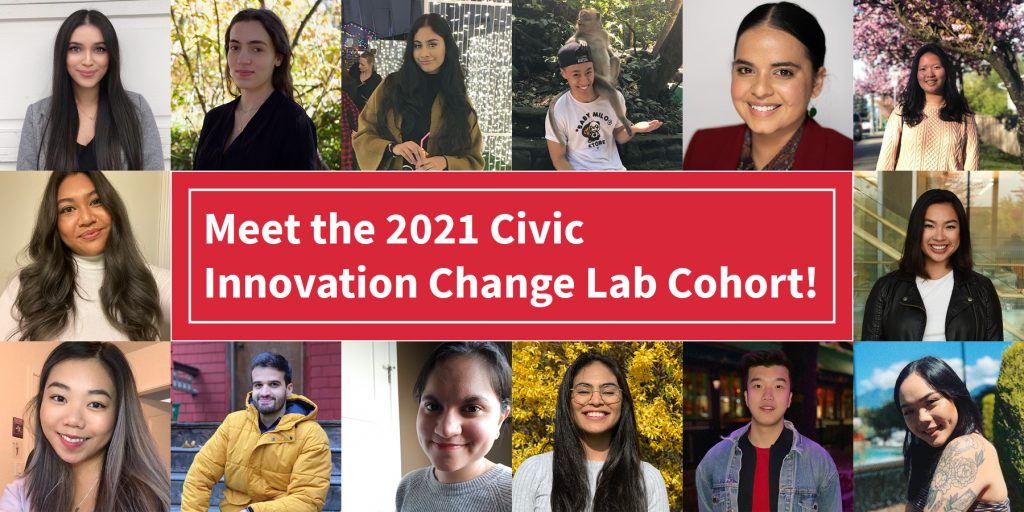 We are excited to introduce the 2021 Civic Innovation Change Lab  (CICL) cohort! Over the next 13 weeks, this group of SFU students will work in teams to understand a Civic Innovation-related challenge presented by City of Vancouver staff and then develop and test a creative, entrepreneurial response. 
Civic Innovation Change Lab is a once-in-a-degree immersive experiential learning program. Together, the 2021 cohort will investigate a local issue, conceptualize an innovative and sustainable solution to respond to it, and pitch their ideas to the City of Vancouver and community stakeholders. The cohort will learn about social entrepreneurship, systems thinking, civic issues, public and user engagement, dialogue, business model development, personal development, effective teams, and more. We are so excited to work with these emerging changemakers.
Civic Innovation Change Lab is hosted by RADIUS SFU, CityStudio Vancouver, the Beedie School of Business, and Semester in Dialogue and is generously supported by the Beedie School of Business, Scotiabank and the Charles Chang Institute for Entrepreneurship. For more information on Change Lab and how to apply for future cohorts, visit radiussfu.com/changelab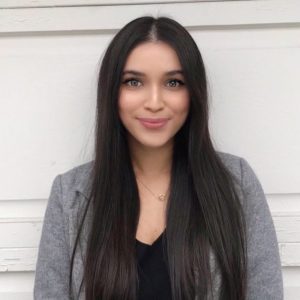 As if seven years in post-secondary education wasn't enough, Health Sciences Major Anna continues to strive for more and more opportunities to learn. Tacking on two minors in Biological Sciences and Gerontology as well as becoming an alumnus of Semester in Dialogue, Anna sought yet another challenge- to translate the lived experiences and knowledge of communities in need to create tangible, sustainable solutions. She is also currently a part of Apathy Is Boring's RISE cohort which seeks to explore civic change in the context of gender inclusion and hopes that her work with the Civic Innovation Change Lab can enable her to help create change in the communities and projects she is a part of.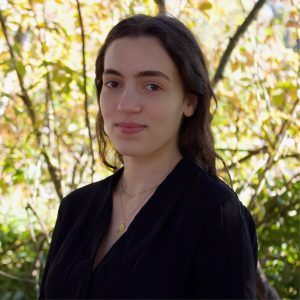 Following her passion for the environment and desire to build a greener future, Ariadne is currently pursuing a Sustainable Business joint major with a special interest in ecological economics. Her goal is to generate sustainable solutions to challenges within the community and is eager to be a part of this year's cohort. Ultimately, Ariadne hopes to work as a sustainability consultant for local and international businesses. Outside of her never-ending studying, Ariadne enjoys searching for new food places around the city, spending time with friends, and dreams of hiking and exploring the outdoors.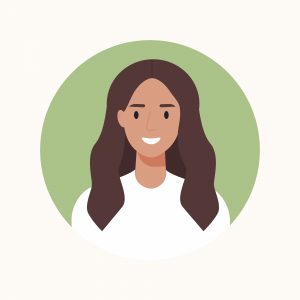 Eakjot is a Health Science major at Simon Fraser University. Health science is a field she is extremely passionate about as it teaches you to assess and analyze multiple components that intersect and create inequalities in achieving health and well-being. Through her degree she found her niche in non-profit work and working with vulnerable populations. Aside from school, Eakjot enjoys spending time with friends and families, working out and playing with her dogs. Eakjot is excited about joining the Civic Innovation Change Lab this Spring 2021. She hopes this program will provide her with more hands-on work, where she can use previously obtained knowledge and skills as well as new knowledge to create a real impact within her community.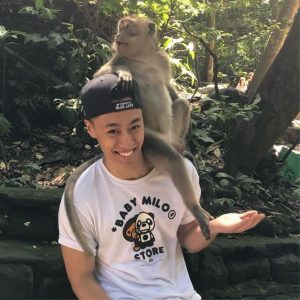 Eric is a fourth-year health sciences major, completing a minor in Gerontology. He is passionate about health promotion solving real-world problems from a societal and interpersonal level. He is excited to be part of an innovative problem and working with other passionate individuals in the Civic Innovation Change Lab. In his spare time, Eric can be found buying and selling shoes and collectibles or working at his Shipping and Logistics Company.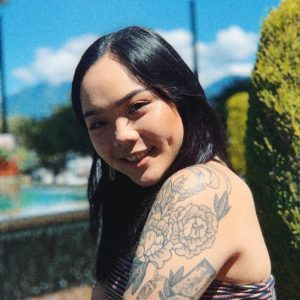 First and foremost, Jocelyn is a storyteller. She's passionate about capturing and amplifying stories in equitable and authentic ways – about "respect[ing] and rejoic[ing] in the force of life…and [about being] present in all that one does" (James Baldwin, The Fire Next Time). As an English, Dialogue, and Creative Writing student at SFU, Jocelyn is interested about engaging communities in creative and non-prescriptive ways. In particular, she cares deeply about normalizing dialogue on taboo topics such as pleasure-based, trauma-informed sexual education. In her spare time, you can find Jocelyn: frequenting her favourite mom'n'pops, collecting kitschy earrings and vinyl, making extremely specific playlists for friends, or engaging in food competitions with her lovely roommates.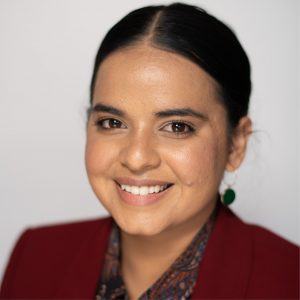 Karan is a final year Business student who loves to work towards the betterment of the society. She loves to have conversations to gain perspectives and is always ready to help to her best capabilities. She loves to paint, write poetry, dance, cook, dogs, cats and hamsters.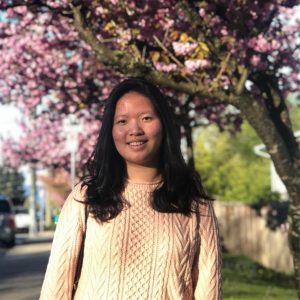 Lauren is a third-year Business student who loves drinking boba, binge-watch korean drama, and deep conversations over coffee. Dancing and making TikTok videos is one of her go-tos whenever the stresses of school hit her. She is also currently volunteering as a guidance advisor at Fraser International College and is excited to start her entrepreneurial journey with the Change Lab team.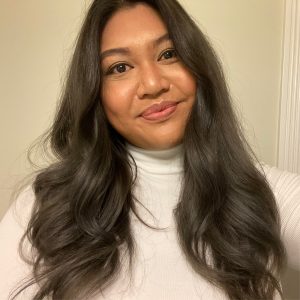 Maria is a fourth year Health Sciences student minoring in Counselling and Human Development. She is passionate about health promotion and topics that include improving accessibility and building equity for marginalized populations. With her past research experience at BC Children's Hospital, she looks forward to collaborate with her fellow cohort members and mentors in developing genuine and creative solutions to promote resilience against longstanding civic issues. In her spare time, Maria loves to play volleyball, basketball and do hot yoga.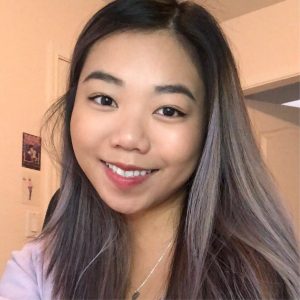 Michelle is currently completing her BA in Health Sciences. Throughout her degree, she has developed a passion for discovering and addressing health disparities and civic issues within communities. She hopes to use the skills learned from the Civic Innovation Change Lab to understand and foster meaningful social impact within her own community. During her spare time, Michelle can be found cooking and is particularly excited when she finds new recipes for her air fryer.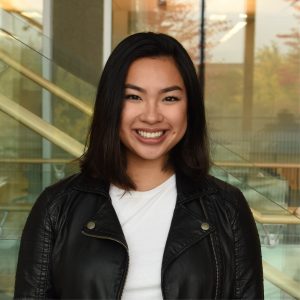 Montse is a fifth year Psychology major with a minor in Business Administration and pursuing a certificate in Sustainable Community Development. Her educational background has sparked her passion in finding ways to integrate social psychological theories with sustainable business practices to solve real-world problems. After working with different nonprofit organizations, Montse hopes to pursue a career in Community Development as she believes that communities excel when they are offered the resources and support needed to thrive. In her spare time, you can find Montse trying out new baking recipes or jamming out to 90s R&B.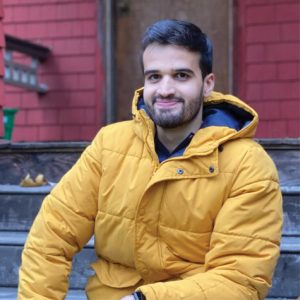 Pooria is a second-year Interactive Arts & Technology student who is passionate in leading teams, helping friends, and has a goal that he's working on daily towards: have his own startup before graduating!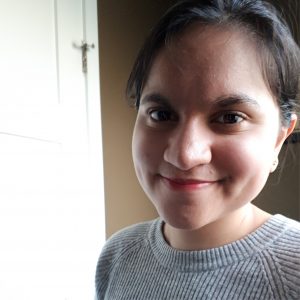 Raiya is nearing the end of her Computer Science degree at SFU. She has a background in software development and deep interests in issues related to public health and wealth inequality, and harnessing technology for public service. Raiya joined Change Lab to learn about – and become – a civic innovator, and to grow into a more confident and engaged member of her community. She's excited for a semester of collaboration with a diverse group of students and instructors, with whom to explore and take action on a meaningful local challenge.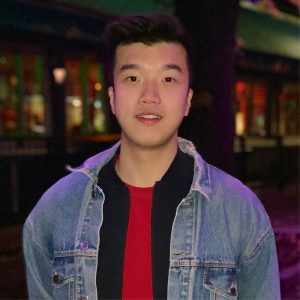 Wilson is a fourth-year business student with a dual concentration in Management Information Systems and Entrepreneurship & Innovation. He is also pursuing a certificate in corporate environment and sustainability where he hopes to find the divide where sustainable business practices align with company goals. Wilson enjoys meeting new people, learning about new topics and tackling a variety of different problems. His strengths lie in organization, building relationships and optimization. During his time off, you can find him on the mountains snowboarding and sipping on a cup of hot chocolate!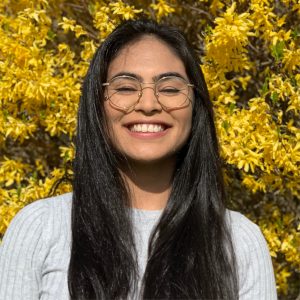 Zoya is a third-year Business student with a growing interest in social entrepreneurship and the desire to create a sense of community wherever she goes. She believes in lifelong learning and enjoys a challenge whenever she can. You can either find her reading a book or outdoors in the next available adrenaline activity.