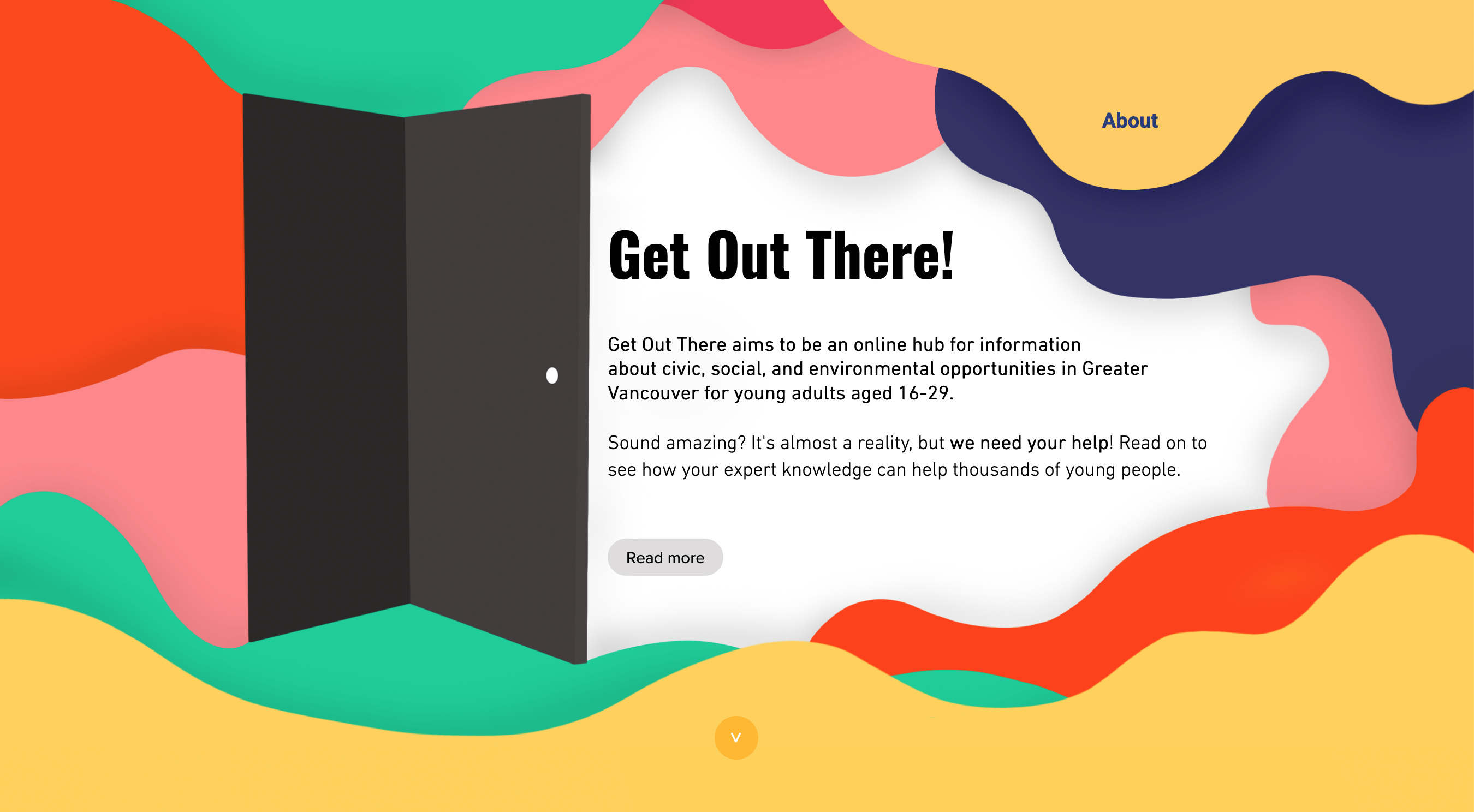 This blog post, written by Eliane Bowden, (Cycle 5 awardee of the Social Innovation Seed Fund) shares insight into the problem space, their project, and how to stay tuned for upcoming resources.
Are you in school but don't feel connected to what you're studying? Or are you in a job that isn't meaningful to you? Do you want to create a future that you're excited to be a part of, but you're unsure of where to start? If the answer yes to any of these questions, let me introduce you to Get Out There.
Get Out There is the guidance counsellor you wish you had in school. We show youth ways for navigating young adulthood through our online website. Our content highlights civic, social, and environmental opportunities in Greater Vancouver for young people aged 16-29. This includes things like grants, personal/professional development programs, job opportunities, and more! We also highlight individuals and organizations in the community who are working towards building a more sustainable, vibrant, and connected society. Why? Because these are the people who are positively transforming the way we live, work, and play – and we need more of them!
Right now we are working on researching and gathering these opportunities – but could use your help! If you know of any programs, resources, grants, or opportunities please visit our website to contribute to this information hub. 
Read on for an excerpt from our first blog feature of Char Loro: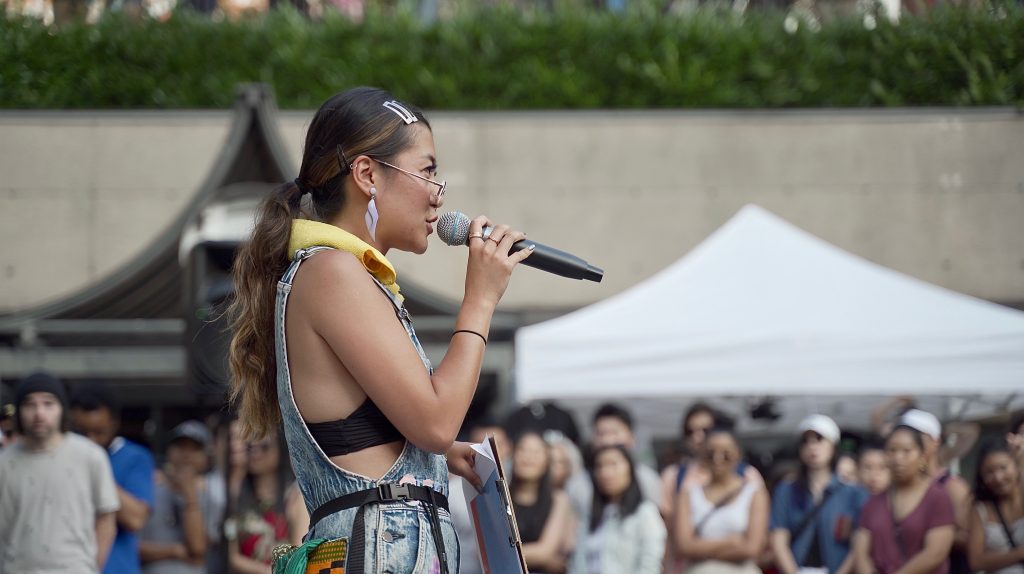 Meet Char Loro (a.k.a. Houdini Cazimi), a creative producer, curator and master of ceremonies for live music and street dance events, immersive art experiences, and video production. Born in Manila, Philippines and raised in Canada, music, family gatherings, and community have always been important forces in her life. She began her journey by studying film in Toronto. After getting invited to a party where she met some DJs and dancers in the street dance and hip hop community, Char became immersed in that world. She began filming and producing videos, learning different styles of dance, and organizing parties. This is where her passion for creating immersive experiences began.
Now you can see her face painted across 6 stories on a high rise building in Vancouver! Wondering how she got there? If you're interested in learning more about Char's journey, stay tuned. 
Have a social innovation project you want funded? Round 3 of applications are currently open for the Social Innovation Seed Fund, a joint initiative of RADIUS and Embark Sustainability that supports radical change endeavours with social and environmental impact at their core. 
Deadline to apply is March 8, 2020